Ananthakrishnan (Indrajith) loses his uncle, aunt and girlfriend due to the actions of five wayward medical college students. In order to seek revenge, he joins their college by changing his name to Rohit Menon. He becomes a friend of Joe Joseph (Govind Padmasoorya), one of the guys in the gang.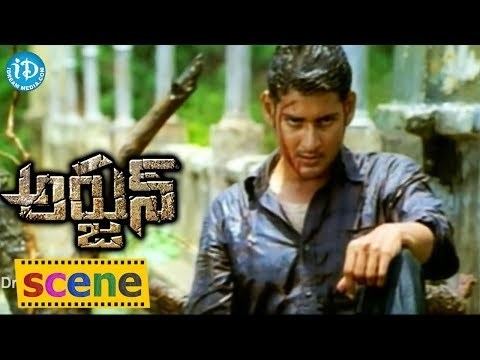 Ananthakrishnan alias Rohit now irks the notorious fivesome. He poisons the mind of Joe Joseph against the other four, making him believe that the most notorious among them, Sathish (Rayan Raj), who is also the son of the home minister (Saikumar), is simply making use of them. The five of them, annoyed with Ananthu, plot to frame him in a molestation case and get him ousted from the college. Rakhi plays a trick on him, calling him to a posh hotel room on the pretext of telling him something important. Ananthu goes, only to be pounced upon forcefully by Anu. Ananthu tries to push her away, but she doesn't let go. This sequence of events is secretly recorded by the rest on video, and it appears as though Ananthu has molested Anu. Now the five of them appear, and in anger, Ananthu slaps Rakhi. Enraged at that, Joseph attacks Ananthu and wounds him, thus killing him on the spot. These subsequent events also get recorded on camera.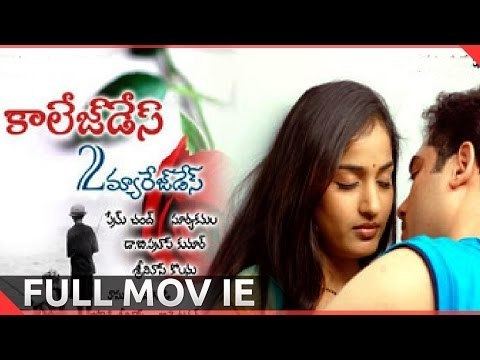 Thinking he is dead, the gang decide to bury Ananthu and cover up the homicide. Joseph keeps the video tape with him. As Joe and Anand are trying to take the body, they are intercepted by police, whom Joseph just evades and speeds off. But before the police can take action, Sathish arrives in another car and being the son of the CM, he requests the cops to leave the boys as they were "high". The five scoundrels then meet and bury the body.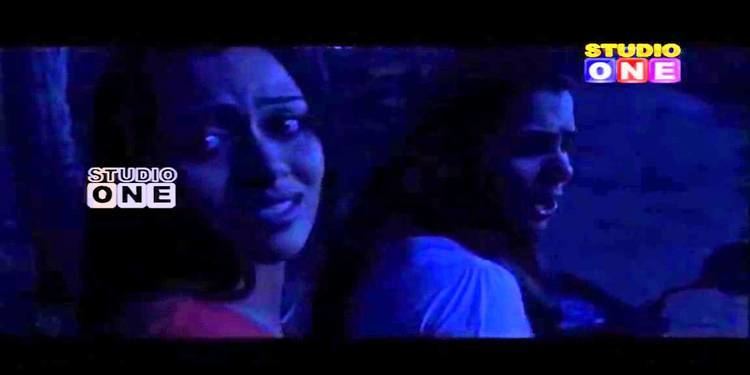 The gang now try to continue their lives as usual, but not for long. It soon appears to some of them as though Ananthu alias Rohith has come back.But Sathish rubbishes it all and does not believe any of it.
The first person to be killed is Joseph. After a late night party, he happens to stumble in the anatomy lab out of curiosity when he sees someone, presumed to be Rohit, lurking there. He is then attacked by Rohit and hanged in the lab.
Inspector Sudeep(Biju Menon) appears on the scene as the investigating officer. He investigates the case and realizes that something is very fishy about the gang of five. He especially suspects Sathish.
The remaining arrogant four assume that Joseph commit suicide, but things don't go well for long. Sudeep investigates about everyone from a notorious college doctor Munthiri Paadam alias Shine Raj(Suraj Venjaramoodu)and gathers facts. He comes to know about Rohit, and that he never really was a student or house surgeon at the colleges he claimed to be from. Sudeep now starts investigating about the missing Ananthu/ Rohit, worsening tension for the four scoundrels. On the pretext of consoling Joe's parents, they arrive at his house and secretly take the video tape, which Sathish keeps.
Sathish and Anand attack Shine raj for telling things to police, but he evades them and dashes for the woods, and as fate would have it, he stumbles exactly upon the same site where Rohit was buried. The body is now exhumed by Sudeep, who continues to investigate the murder of Rohit.
The next person to be murdered is Rakhi. As Anu and Rakhi are one day returning on a late evening, passing through desolate grounds, they lose balance and fall, when Anu thinks she sees Rohit and startles Rakhi. Anu gets injured and faints. At this point, Rohit appears on the scene and bludgeons Rakhi to death with a log of wood.
Anand realizes that he probably is the next victim, and decides to leave for his hometown immediately. As he nears his house at night, he is attacked by Rohit, forcefully bound and thrown before a fast moving truck on the highway.
Now the remaining two are in panic. Anu is hospitalized, where she tells everything to her parents, at which Sathish gets enraged. Anu's parents decide to tell Sudeep everything and they call him, but Sathish warns them that even their only daughter will be in trouble if they do so. Terrified that she will be convicted, her parents do not tell Sudeep anything. But the latter understands.
As Anu's parents are getting her discharged from hospital, she is forcefully carried alone in the elevator to the top desolate floor of the hospital, where she is pushed into the operating room, and Rohit appears and cuts her entire body with a scalpel.
Now suspicion falls on the only one still alive - Sathish. Sudeep goes to his house, forcefully arrests him, searches and finds the tape. He then proceeds to bring him to book by showing the tape in court. Unfortunately his co inspector falls for Sathish's money and replaces the tape for something else. Now Sathish is acquitted of all crimes. The enraged Sudeep thrashes the traitor, and warns Sathish's family that though the brat may have escaped the law, Sathish will be murdered next.
Sudeep also comes to know that the exhumed body is not that of anyone named Rohit.
Rohit now attacks Sathish at his house, and tries to drown him in the swimming pool, but is taken by surprise by Inspector Sudeep and an army of policemen who would be hiding in the minister's house.
Now Rohit alias Ananthakrishnan is arrested. He confesses to Sudeep that it was his idea all together. His beloved Athira (Bhama)was brutally murdered by Sathish and his friends, and to cover up the crimes, Sathish also murdered his uncle and aunt through a car accident. To take revenge, he enrolled himself for house surgency in the same hospital, and poisoned the minds of all the 5 scoundrels. He particularly had chosen Joe. It was Joe who had attacked him on purpose, and who had told everyone that Rohit had died in the hotel. When he had sped away in the jeep from police, he took a deviation to the anatomy lab, where Rohit got off, and a cadaver was put in the car covered with blankets. Joe then caught up with the other four and buried the cadaver. Rohit then murdered Joe first as he knew his secret, then remained in hiding and murdered three of the gang.He also admits that he has no remorse for his actions. He would have surrendered to police anyway after all 5 were gone. Sudeep sympathizes with Rohit.
Rohit alias Ananthu is arrested but as he is being taken to court, the police, bribed by Sathish, take him to the sea harbour, where Rohit meets the wicked Sathish, who says he wants to personally take revenge on the former, and that it was he who killed Rohit's loved ones. The enraged Ananthu breaks from the police, thrashes them all and runs after the terrified Sathish. He follows him clinging to the latter's jeep, and they reach a bridge, where he beats Sathish. Sudeep and the cops arrive on the scene and warn Ananthu to stop, but he throws Sathish off the bridge, thus killing him. The film ends there.
Indrajith as Rohit Menon a.k.a. Ananthakrishnan
Rayan Raj as Sathish
Govind Padmasoorya as Joe Joseph
Sajid Lal Anand
Sandhya as Anu
Dhanya Mary Varghese as Rakhi
Biju Menon as Commissioner Sudeep Hariharan
Bhama as Athira
Renju as Amala
Jagathy Sreekumar as College Principal
Saikumar as Minister
Suraj Venjaramood as Munthiri Paadam/Shine Raj
Mohan Jose as Madaval Mathai
Venu Nagavalli as Krishnamenon/Rohit Menon's Dad
Imran Khan as Aathmaraman/Aathmave
Noby Marcose as Paringandi
Geetha Vijayan as Sathish's Mom
Abu Salim as a police officer and henchmen for Ryan Raj
Appa Haja as a police officer
Sasi Kalinga as Mortuary Mohan
Bindu Murali as Anu's mother
Ambika Mohan as Joe Joseph's mother
College Days has music by Ronnie Raphael and lyrics by Kaithapram. The film has four songs. The singers are Shankar Mahadevan, Srinivas, Swetha, Jassie Gift, Afsal, Reemi Tomy and Kripa.