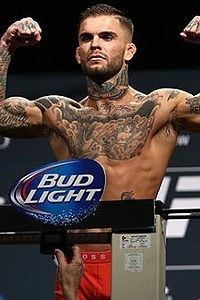 Garbrandt was born and raised in Uhrichsville, Ohio. He began boxing at the age of 15, trained by his uncle, who was an Olympic alternate in the sport. At Claymont High School, Garbrandt competed in wrestling and football, winning a state championship as a freshman in 2007, by defeating Zach Neibert, 4-2, and was a runner-up in 2008 (getting pinned by Zach Neibert in 2:44). Garbrandt was also a Senior National All-American in 2010, but ultimately turned his focus to boxing over wrestling. In football, Garbrandt won All-State honors as a linebacker during his junior season. Despite not competing in wrestling during his final two years of high school, Garbrandt attended the national tournament as a senior and placed fifth, receiving interest from several Division I schools. Garbrandt briefly attended two NCAA Division II schools, Newberry College and Notre Dame College, before dropping out for academic reasons. As an amateur boxer, Garbrandt compiled a 32-0 record. At the same time, Garbrandt furthered his amateur MMA career, taking his first bout in 2009. He competed in several amateur fights in his native Northeast Ohio before turning professional in 2012.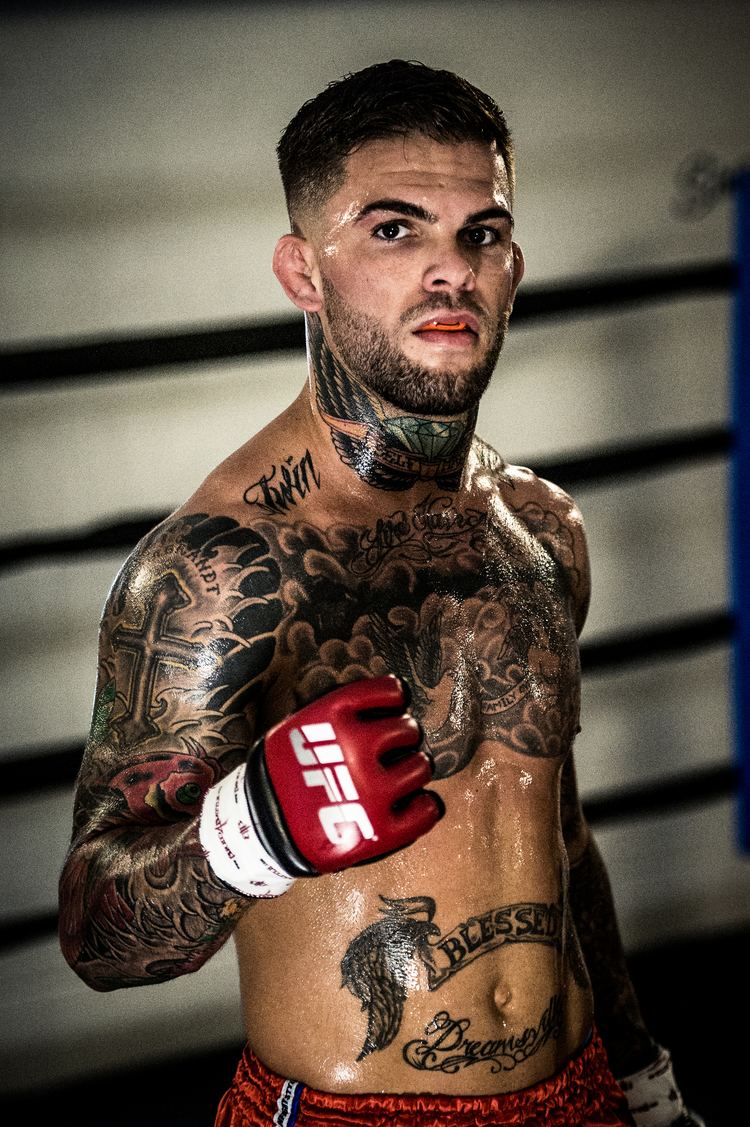 Garbrandt compiled an amateur MMA record of 6-3 before making his professional debut in 2012. His pro record currently stands at 11-0, with nine of his opponents being finished via strikes. Prior to his finish of James Porter in May 2014, he moved from Ohio to Sacramento, California to train at Team Alpha Male in an attempt to further his career.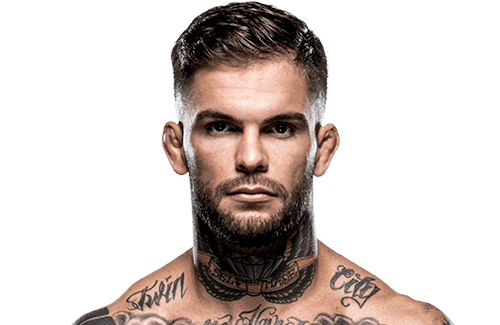 On the heels of a first-round finish of Charles Sanford in October 2014, he signed with the Ultimate Fighting Championship in the fall of 2014.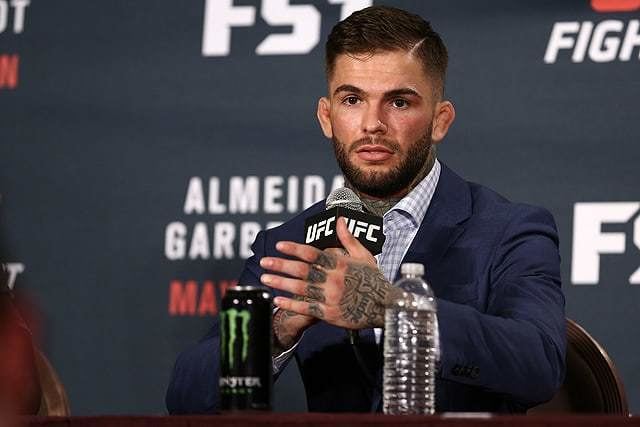 Garbrandt made his promotional debut against Marcus Brimage on January 3, 2015, at UFC 182. He won the fight via TKO in the third round.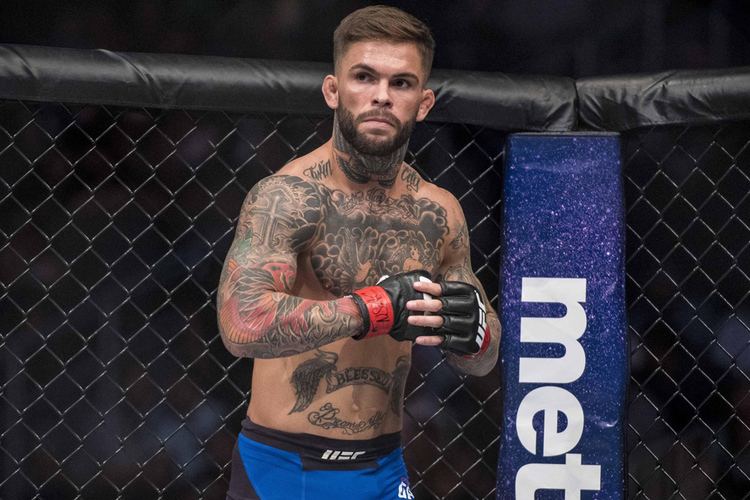 Garbrandt faced Henry Briones on July 11, 2015, at UFC 189. Garbrandt won the fight by unanimous decision.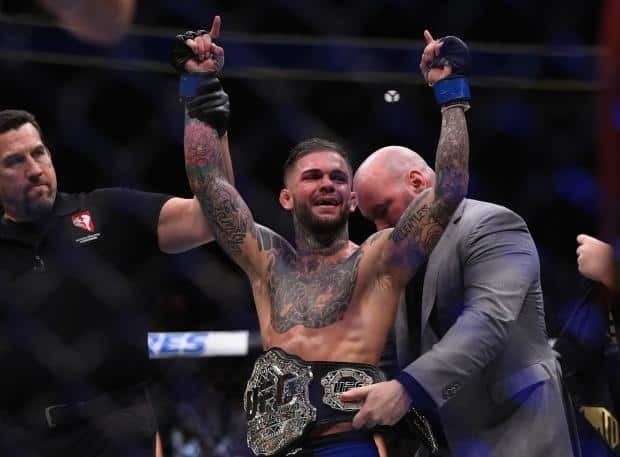 Garbrandt was expected to face John Lineker on February 21, 2016, at UFC Fight Night 83. However, Lineker pulled out of the fight during the week after contracting Dengue Fever and was replaced by Augusto Mendes. Garbrandt won the fight via TKO in the first round.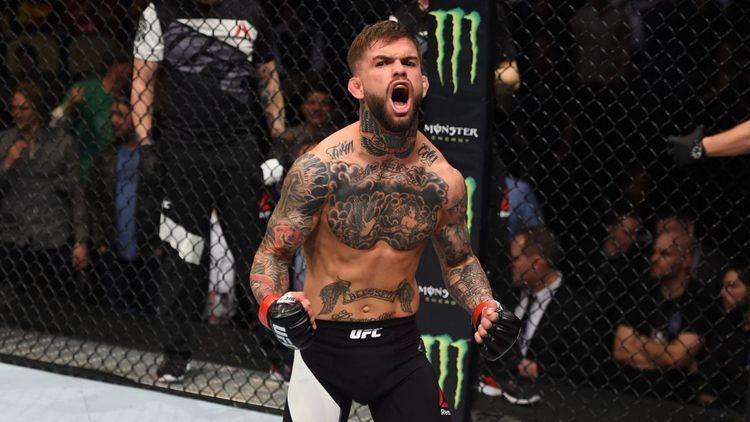 Garbrandt faced fellow undefeated prospect Thomas Almeida on May 29, 2016, at UFC Fight Night 88. He won the fight by knockout in the first round and also earned a Performance of the Night bonus.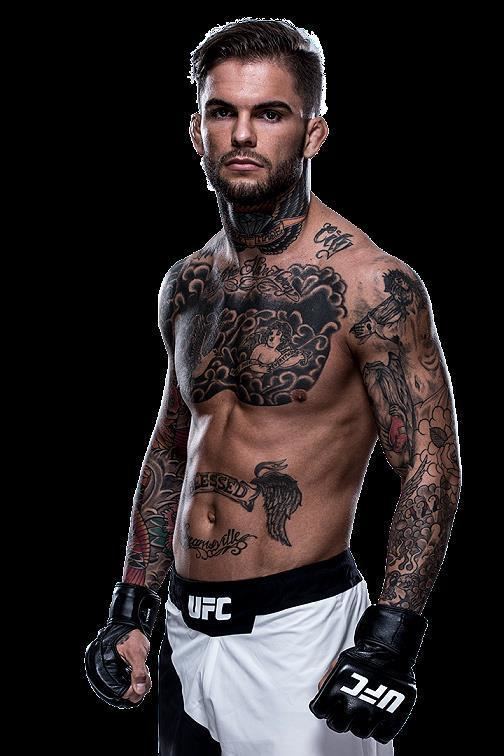 Garbrandt next faced Takeya Mizugaki on August 20, 2016, at UFC 202. He won the fight via TKO in the opening minute of the first round.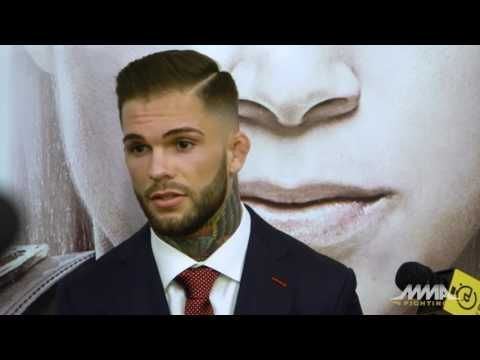 Garbrandt faced then-Bantamweight Champion Dominick Cruz on December 30, 2016, at UFC 207. He became champion, winning the fight by unanimous decision after dropping Cruz on multiple occasions and nearly finishing him in the fourth round. Both participants were awarded Fight of the Night for their performance.
In January 2017, the UFC announced that Garbrandt would be one of the coaches on The Ultimate Fighter 25 opposite former UFC Bantamweight champion (and former Team Alpha Male teammate) T.J. Dillashaw, with the two expected to face each other on July 8, 2017, at UFC 213. However the bout was scrapped on May 23 after Garbrandt sustained a back injury. The bout was rescheduled and is expected to take place on November 4, 2017, at UFC 217.
ABA Junior boxing champion ('07,'08)
Ultimate Fighting Championship
UFC Bantamweight Championship (One time, current)
Performance of the Night (One time) vs. Thomas Almeida
Fight of the Night (One time) vs. Dominick Cruz