Covid-19
Coco Moodysson




Autobiographer





Lukas Moodysson (m. 1994)




We Are the Best!






Lily Moodysson, Emil Moodysson, Julius Moodysson




Lukas Moodysson, Michal Leszczylowski, Gull Akerblom
Hedvig Agnes Elisabeth "Coco" Moodysson (born 1970) is a Swedish creator of alternative comics, many of them in the autobiographical subgenre.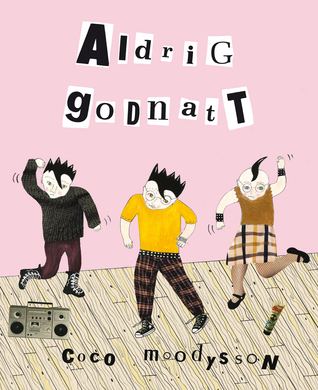 Moodysson's works include an album collecting her work entitled Coco Platinum Total (2001), The Health Center Fontanelle (with husband film director Lukas Moodysson, 2005), and Never Goodnight (2008), adapted into her husband's 2013 film We Are the Best! In 2010 I'm Your Hell into Death appeared. She has also regularly appeared in the Swedish cultural magazine Galago.
For many years, Moodysson studied to become a sign language interpreter, but she dropped out 1998 and began drawing comics. She attended the Comic Art School in Malmö.
In 2002 Moodysson published Coco Platina Titan Total (Optimal Press), an autobiographical comic book about life in your late teens. In 2005, Moodysson published the more experimental The Fontanelle Health Centre, with words by her husband Lukas Moodysson. Moodysson's comic book Aldrig Godnatt (Never Goodnight), published in 2008, was an autobiographical experiences about her experiences growing up in Stockholm. In 2010, she published I'm your hell into death, her fourth comic book about a group of hopeful fans of The Cure, waiting outside to meet band member Robert Smith.
Moodysson lives in Malmö with her husband, Luke, and their three children. She is currently working on a new autobiographical comic book, which will be a sequel to her first autobiography, Never Goodnight.
Coco Moodysson Wikipedia