Nationality

French




Education

University of Paris




Role

Author




Name

Clotaire Rapaille




Occupation

Marketing






Full Name

Gilbert Rapaille




Born

August 5, 1941 (age 74) (

1941-08-05

)


Other names

G. Clotaire d'Arcy Rapaille




Spouse(s)

Missy de Bellis who also goes by the name Missy de Bellis Rapaille de St. RochPatricia Fitoussi Rapaille of Boca Raton, Florida (ex-wife)


Residence

Palm Beach, Florida, United States, Hobe Sound, Florida, United States, Normandy, France




Books

Move UP, The Culture Code: An, The Global Code: How a New Cu
Dr clotaire rapaille the culture code
Gilbert Clotaire Rapaille, known as G Clotaire Rapaille, is a French marketing consultant and the CEO and Founder of Archetype Discoveries Worldwide Rapaille is an accomplished author, having published 17 books with topics ranging from Psychology, Marketing, Sociology and Cultural Anthropology.
Contents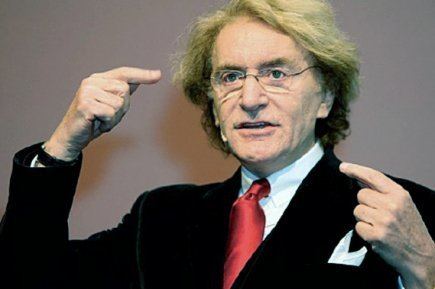 Clotaire rapaille the culture code author interview
Early life and education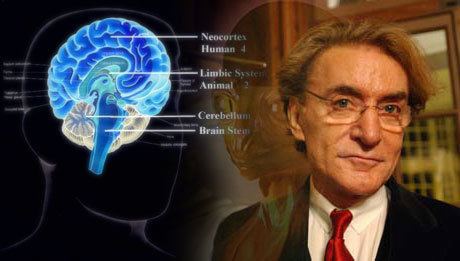 Rapaille was born in France and immigrated to the United States in the early 80s.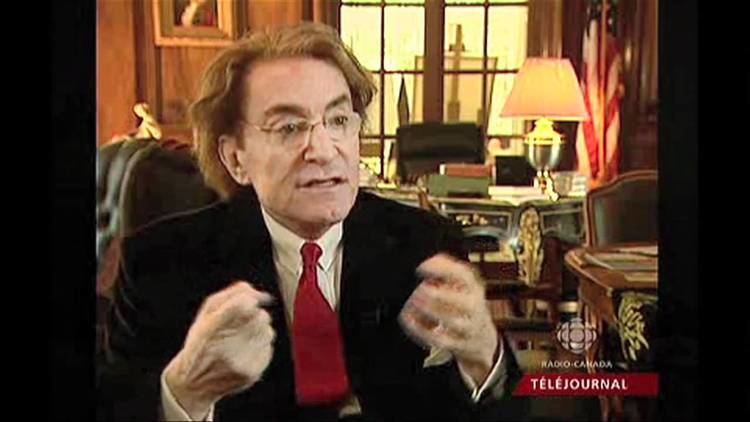 Rapaille attended The Paris Institute of Political Sciences for a degree in Political and Social Sciences and later went on to receive a PhD in Social Psychology from Paris-Sorbonne University.
Career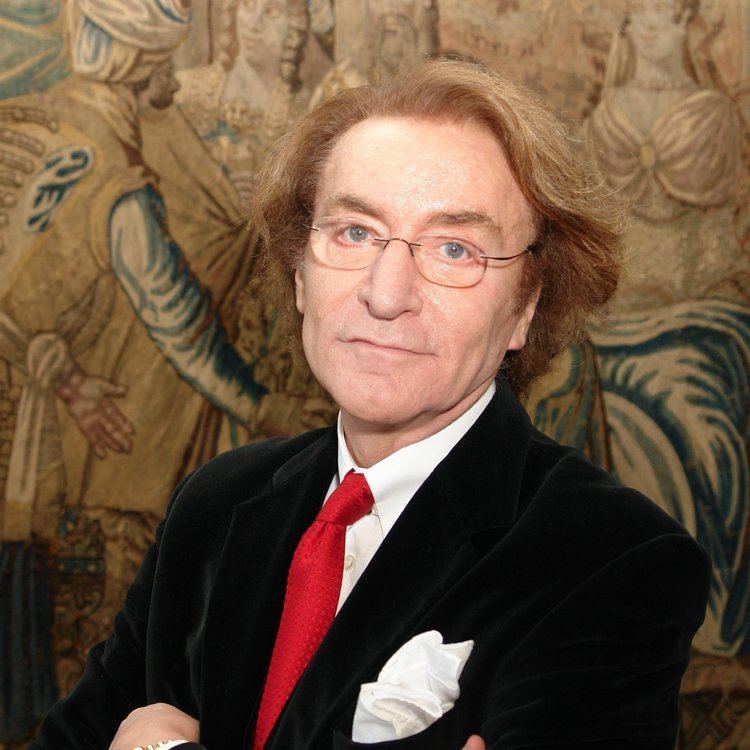 In addition to his books, he is known for advising politicians and advertisers on how to influence people's unconscious decision making. Rapaille's work identifies the unstated needs and wants of people in a certain culture or country as cultural archetypes.

Rapaille developed his theory on the brain after working as a psychologist for autistic children and studying Konrad Lorenz theory of Imprints and John Bowlby theory of attachment. This work led him to believe that while children learn a given word and the idea connected with it, they associate it with certain emotions. He called that primal emotional association an imprint. This imprint determines our attitude towards a particular thing. These pooled individual imprints make up a collective cultural unconscious, which unconsciously pre-organize and influence the behavior of a culture.
Rapaille subscribes to the triune brain theory of Paul D. MacLean, which describes three distinct brains: the cortex, limbic, and reptilian. Beneath the cortex, the seat of logic and reason, is the limbic, which houses emotions. Camouflaged underneath those is Rapaille's theorized brain—the reptilian.
Rapaille believes that buying decisions are strongly influenced by the reptilian brain, which is made up of the brain stem and the cerebellum. Only accessible via the subconscious, the reptilian brain is the home of our intrinsic instincts. It programs us for two major things: survival and reproduction. Rapaille proposes that in a three-way battle between the cortical, the limbic (home of emotion) and the reptilian areas, the reptilian always wins, because survival comes first. This theory has become the basis for his thoughts on what a product means to consumers on the most fundamental level.
His theory that culture gets imprinted into the "Reptilian Brain" during early childhood has been heavily contradicted by scientific evidence. His practice of leading managers into regression sessions to tap into their unconscious in an attempt to discover a "code" word, has also been cited as "primitive" and has been heavily contradicted by scientific evidence.
In the opening of his book, 7 Secrets of Marketing, he says, "Cultures, like individuals, have an unconscious. This unconscious is active in each of us, making us do things we might not be aware of." This collective cultural unconscious can be further defined as a pool of shared imprinting experiences that unconsciously pre-organize and influence the behavior of a culture.
Rapaille's claim of technique of "archetype discovery" stems from the psychoanalytic methods pioneered by the Viennese psychologist Ernest Dichter. This technique doesn't ask what people want, but why they want it. These research methods focus on finding what he calls the "code", the unconscious meaning people give to a particular product, service or relationship. Rapaille posits that sublimated emotional memories occupy a place between each individual's unconscious (Freud) and the collective unconscious of the entire human race (Jung).
Rapaille Associates worked on Philip Morris's Archetype Project, an effort to study the emotional reasons why people smoke, presumably so the company could better leverage these emotions in advertising and promotions. Rapaille noted that typically peoples' first experience with smoking involved seeing an admired adult do it, and having a feeling that they were excluded from the activity and strongly wanting to be included. Rapaille ultimately linked smoking with adult initiation rituals, risk taking, bonding with peers and the need for kids to feel like they belong to a group and can partake in an "adult activity". Rapaille's recommendations explain why PM supports—and advertises widely that it supports—restricting sales cigarette sales to minors and moving cigarettes out of reach of kids.
Rapaille appeared in a Frontline episode about marketing entitled "The Persuaders", which first aired on November 9, 2004 on PBS in the United States.
Controversy
Rapaille was hired in February 2010, at the approximate cost of $300,000, by Quebec City's mayor Régis Labeaume to analyze the city's image on an international level. But an article published by Pierre-André Normandin in Le Soleil de Québec revealed that Rapaille's client list and CV contained several falsehoods and exaggerations. Following those revelations his contract with Quebec City was terminated. Although the mayor terminated his contract early on March 29, 2010, he was still payed almost the entire sum.
Rapaille said during his investigation that the city of Quebec has a masochistic side to it. He also claimed his mother listened to Félix Leclerc during WW2, before Felix Leclerc (a French-Canadian singer-songwriter and political activist) recorded his first album in 1951.
Clients
Rapaille's extensive list of clients past and present include but are not limited to the following:
P&G
IBM
Boeing
Chrysler
General Electric
Ford
DuPont
GM
American Express
J.P. Morgan
3M
Citibank
Louis Vuitton
Discover
NASA
Pfizer
Petrobras
L'Oréal
AT&T
Corning
Johnson & Johnson
Kellogg's
Kraft
Samsonite
Oral B
Pepsi
Minute Maid
Seagram's
Lego
E & J Gallo Winery
Unilever
RBC Royal Bank
Quaker
Brown-Forman
Trojan
Shell
Toronto-Dominion Bank
Turkcell
Seiko
General Mills
Renault
Jack Daniel's
Embelleze
Exxon
Evian
Allianz
Colgate
Citroen
Absolut Vodka
Richemont
Speaking Engagements
2015
January 20 - The World Affairs Council - The Third Unconscious and How It influences World Affairs. - Palm Beach, FL
2014
September 25 - World Public Forum "Dialogue of Civilizations" - Rhodes, Greece
July 15 - The Japanese Code: Effective cultural communication and business practices - New York, NY
July 1 - The Power of Branding: You don't buy a brand, you join a brand - The Yale Club - New York, NY
January 14 - The Global Tribe - Palm Beach Round Table Luncheon - Palm Beach, FL
2013
November 26 - China Code Speech - Creargie - Paris, France
November 20 - Global Code Speech - Singapore
November 8 - Dangerous Ideas - La Ciudad De Las Ideas - Puebla, Mexico
2012
December 12 - Volkswagen - Sao Carlos, Brazil
November 27 - Mediacat Forum - Istanbul, Turkey
Ausust 18th - Fenabrave XXII Congresso - São Paulo, Brazil
2011
October 12 - World Knowledge Forum - Seoul, Korea
September 23 - Turkcell Academy Conference
March - Comex Seminar - Mexico, DF
2010
September 30- CJ Advertising Conference - Nashville, TN
May 4–8 Annual Front End of Innovation - Boston World Trade Center - Boston, MA
2009
November - Arirang Symposium - IMD Center - Seoul, Korea
November - Ciudad de Las Ideas - Puebla, Mexico
April 10 - Penny Stamps Distinguished Lecture Series - The University of Michigan - Ann Arbor, MI
March 12 - Shopower '09: Consumer Insights and Point of Sale Trends - Bogota, Colombia
January - World Economic Forum - Davos, Switzerland
2008
November 25 - Mega LifeSciences - Pattaya, Thailand
November 16 - Ciudad de Las Ideas - Puebla, Mexico
June 25 - Breuninger Department Store - Stuttgart, Germany
June 18 - Cannes '08 Lions Festival (MediaVest) - Palais Stephanie by Sofitel
May 21 - Luxe Pack: The Luxury Market and the Reptillian - New York, NY
2007
September 15 - Rexam Packaging Conference - Villefrache, France
September 14 & 28 - International Retail Summit & European Food Services Service Summit - Gottlieb Duttweiler Institute - Zurich, Switzerland
July 31 - Saatchi & Saatchi - New York, NY
May 18 - O Globo - Rio de Janeiro, Brazil
May 15 - APAS 2007 - International Congress & Fair - São Paulo, Brazil
February 14 - Colgate Commercial Marketing Meeting - Boca Raton, FL
2006
December 12 - NYU Marketing Alumni: Undergraduate Marketing Society & the Graduate Marketing Association - New York, NY
Published works
"The Global Code: How a New Culture of Universal Values Is Reshaping Business and Marketing", 2015
"Move UP", English edition, Penguin UK, 2015
"El Verbo De Las Culturas" Taurus, 2015
The Culture Code, Crown Publishing, 2007
Seven Secrets of Marketing in a Multi*Cultural World First Edition. Executive Excellence, Utah 2001, in English; Second Edition. Tuxedo Productions, New York 2004 in English
Social Cancer (the code for Terrorism) Tuxedo Productions, New York 2003, in English
Versteh' Deine Eltern, Bucher, Munich 1984, in German
Comprendre Ses Parents Et Ses Grands Parents Marabout, Paris 1982, in French
Escuchelo: Es Su HijoPomaire, Colección Libre, Barcelona 1981, in Spanish
Le Trouple Editions Menges, Paris 1980, in French
Si Vous Ecoutiez Vos Enfants Editions Menges, Paris 1978, in French
La Communication Créatrice Editions Dialogues, Paris 1976, in French
Wisdom Of Madness Thomas Jefferson State College, Michigan State University, manuscript, 1975, in English
La Relation Creatrice Editions Universitaires, Paris 1973, in French
La Relazione Créatrice Cittadella Editrice, 1975, in Italian
Laing Editions Universitaires, Paris 1972, in French
Analyse des Pratiques Medicales et des Croyances Liées a la Maladie et aux Soins Dans Quinze Communautes Cicaraguayennes Thesis Paris, Sorbonne, 1969 (220 pages) in French
References
Clotaire Rapaille Wikipedia
(Text) CC BY-SA