Claudia tenney on fox business with neil cavuto
Claudia Tenney (born February 4, 1961) is an American lawyer, publisher, commentator and politician who was elected on November 2, 2010 to represent the 101st Assembly District of the New York State Assembly. Tenney had served her predecessor, former Assemblyman David Townsend, from 2003-2009 as his chief of staff and legal counsel. Tenney is the congresswoman for New York's 22nd congressional district which includes all or part of eight different counties.
Contents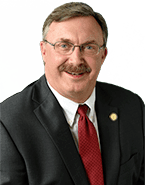 Claudia tenney ousted by halbritter minions
Early life and education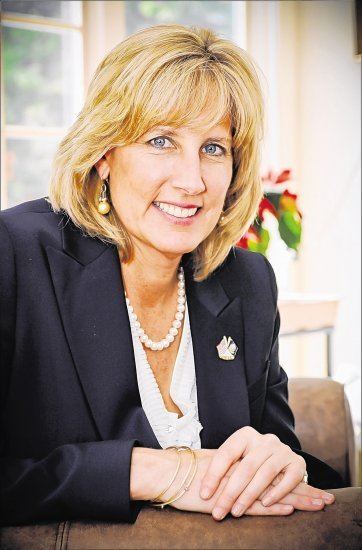 Tenney is a native of New Hartford and the daughter of former New York State Supreme Court Justice John R. Tenney. She graduated from Colgate University in 1983, and the Taft College of Law at the University of Cincinnati.
Career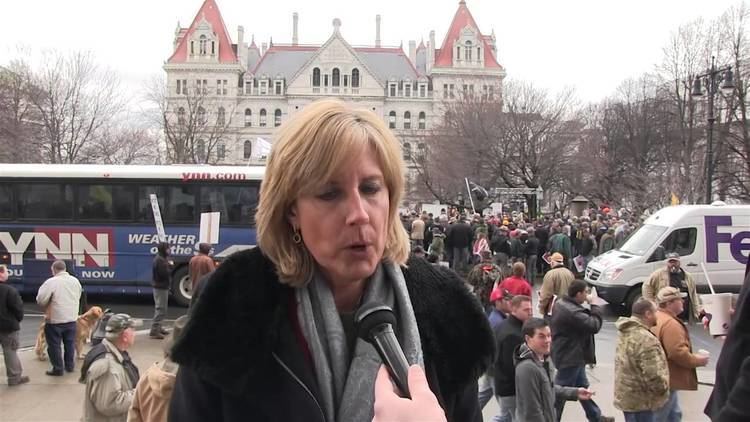 Early in her career, she was the only American employed by the Consulate General of Yugoslavia. She acted as intermediary between ABC Sports and the Yugoslavian government leading up to the 1984 Winter Olympics in Sarajevo.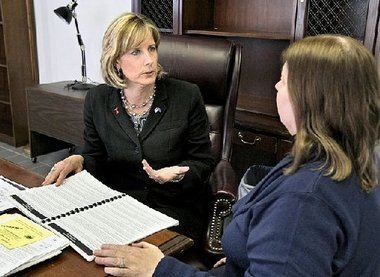 In 1997, she established the Tenney Media Group in Clinton where she served as publisher and corporate counsel. Tenney Media Group published and printed free community newspapers founded by her parents and grandparents: eight weekly newspaper editions known as the Mid-York Weekly & Pennysaver with a total direct mailed circulation of over 100,000 households throughout three counties in Central New York.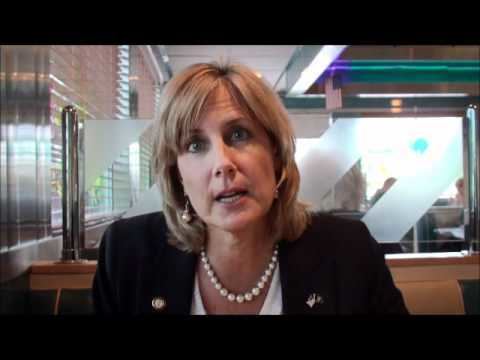 The original Mid-York Weekly's roots date back to the early 19th century and it remains one of the oldest continuously running weekly newspapers in the country. Tenney is a co-owner of Mid-York Press, a commercial printing company started by her mother's family in 1946. Mid-York Press is located in Sherburne in Chenango County and employs about 80 people.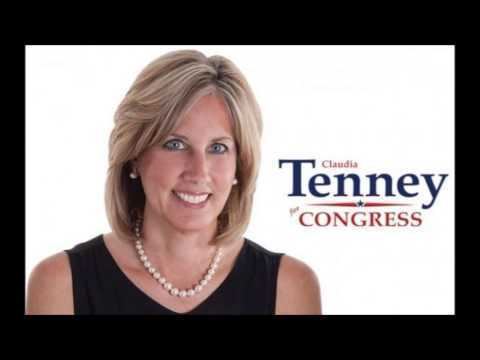 Tenney maintains a private law practice in Clinton. Prior to private practice, she was a partner at the Utica area law firm of Groben, Gilroy, Oster and Saunders. In January 2001, she began co-hosting "Common Cents", a radio and television program that airs weekly across Oneida and most of Herkimer County. In February 2010, Tenney began co-hosting "First Look" on WIBX 950 Radio.
Political career
In 2009, Tenney ran for Oneida County Surrogate Court Judge. She ran as a Republican against incumbent Democrat, Louis Gigliotti. Tenney was defeated by Gigliotti, receiving 45% of the vote to Gigliotti's 55%.
Tenney also worked for the State Assembly as a staff member to Assemblyman David Townsend, who announced in 2010 he was a candidate for Oneida County Sheriff. Tenney defeated Oneida County Legislator George Joseph in a Republican primary in September for a chance to represent the seat. With no Democratic or other opponents in the November 2010 general election, She became the district's first assemblywoman.
In 2012, Tenney was one of 18 cosponsors of the Internet Protection Act. The bill, which did not pass, would have required anonymous posts to be deleted by administrators of New York-based websites under certain circumstances. The bill was intended to fight online bullying. Under the act abusive posts could be reported to site administrators would then verify the name and address of the poster; posters who failed to cooperate would have their posts removed.
New York Public Interest Research Group (NYPIRG), a progressive advocacy group, claimed Tenney had missed 480 votes, which was the third-highest number of any member, in 2014. Tenney called the NYPIRG report a "hit job". She said, "I missed about 5 days of session all year. What people don''t know is that we typically do half the bills we pass in an entire year in the last week. Most of them are one house bills and repeats."
Tenney said the votes she missed were due to caring for her dying mother. Her campaign said she had a 96-percent attendance record while serving in the state assembly.
WRVO, a public radio station located in New York, fact checked the allegations against Tenney and found that she had a 95 percent attendance record from 2011–16 and had, in fact, missed just six percent of the votes taken during this period.
2014 U.S. House campaign
In 2014, Tenney announced she was running for Congress in New York's 22nd District. She ran against incumbent Richard L. Hanna in the primary on June 24, but lost by 6 points, 47-53%.
2016 U.S. House campaign
Tenney announced her candidacy for New York's 22nd congressional district in the 2016 election on November 17, 2015. Hanna announced his retirement weeks later. She was endorsed by the Conservative Party of New York State, the pro-life Susan B. Anthony List, and the Citizens United Victory Fund.
Retiring representative Hanna did not endorse Tenney. She won the three-way Republican primary on June 28, 2016. She faced Democrat Kim Myers and Independent Martin Babinec in the November general election. Tenney won the election, receiving 47% of the vote to Myers' 40% and Babinec's 13%.
Healthcare
On May 4, 2017, Tenney voted in favor of the American Health Care Act (AHCA), a bill that passed the House of Representatives and is waiting to be taken up by the Senate. This bill was passed by the House to repeal and replace the Affordable Care Act (ACA), rewriting many healthcare regulations in the process, such as the elimination of the individual mandate, the creation of high-risk pools, and the permission for states to allow insurance companies to not cover certain health care benefits in specific insurance plans. She also voted for a portion of the AHCA that eliminates a Medicaid property tax mandate affecting counties in New York outside of New York City. Tenney claimed the overall bill would lower insurance costs, including insurance premiums and related taxes, for consumers.
Internet privacy
In March 2017, Tenney voted to reverse the FCC privacy rule that blocked ISPs from selling customer browsing history without customers' permission.
Personal life
Tenney is a resident of New Hartford. She has one son, Wayne "Trey" Ralph Cleary III, who, in 2009 received an appointment to the U.S. Naval Academy. He was commissioned as a 2nd lieutenant in the United States Marine Corps in May 2013.
References
Claudia Tenney Wikipedia
(Text) CC BY-SA