Name

Cirio Santiago





Role

Film producer






Born

January 18, 1936

Manila, Commonwealth of the Philippines




Died

September 26, 2008, Makati, Philippines




Spouse

Annabelle Santiago (m. ?–2008)




Children

Cathy Santiago, Cirio Jr Santiago, Cyril Santiago, Christopher Santiago, Claudine Santiago




Parents

Dr. Ciriaco Santiago, Adela Hermoso




Movies

Dynamite Wong and TNT Jack, Equalizer 2000, The Muthers, Angelfist, Ebony - Ivory & Jade




Similar People

Vic Diaz, Gerardo de Leon, Lamberto V Avellana, Jose Padilla - Jr, Eddie Romero
Killer instinct 1987 cirio h santiago comienzo vhs
Cirio H. Santiago (January 18, 1936 – September 26, 2008) was a prolific Filipino film producer, director, writer and cinematographer. He also uses the screen names: Cirio Santiago and Leonard Hermes.
Contents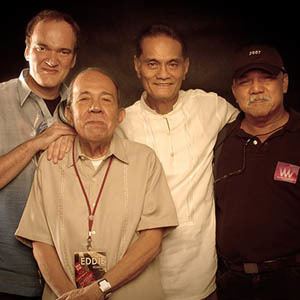 Life and career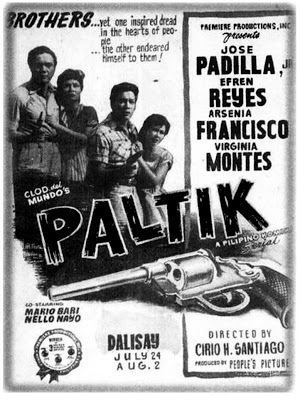 Santiago was born on January 18, 1936 in Manila, Philippines to Dr. Ciriaco Santiago, the founder of Manila's Premiere Productions, and his wife Adela Hermoso. He had two siblings, Danilo H. Santiago and Digna H. Santiago.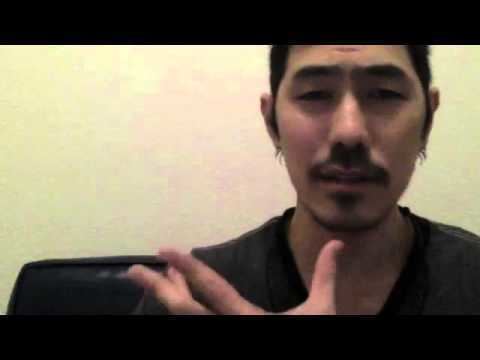 In the 1970s, he directed mostly English-language action/adventure films, some of which portrayed black actors and actresses as heroes. He is known for the films such as Savage! (1973), T.N.T. Jackson (1975) and Firehawk (1993). In the 1980s, he focused on creating low-budget Vietnam war movies. He had worked with U.S. producer Roger Corman and U.S. directors (namely Jonathan Demme, Joe Dante, and Carl Franklin). In 1995, he became the president of the Philippines Film Development Fund, a position appointed to him by then-President Fidel V. Ramos, to improve the quality of Filipino films and also to encourage the production of foreign movies on location in the Philippines.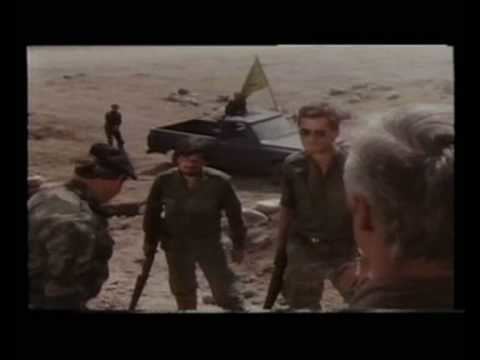 Cirio Santiago died September 26, 2008 from lung cancer. He left behind his wife Annabelle and his children Christopher, Cathy, Claudine, and Cirio Jr. His third son Cyril died just a few months earlier.
Quentin Tarantino counts Santiago among his influences and based some of the characters in Kill Bill on Santiago's movies.
Producer
Operation Balikatan (2003) (producer)
When Eagles Strike (2003) (producer)
Vital Parts (2001) (producer) or Harold Robbins' Body Parts (USA)
Anak Ng Bulkan (1997) (producer)
Damong Ligaw (1997) (executive producer)
Kadre (1997) (executive producer)
Vulcan (1997) (producer)
Robo Warriors (1996) (executive producer)
Terminal Virus (1995) (TV) (producer) or Last Chance
Angel of Destruction (1994) (producer) or Furious Angel
Caged Heat II: Stripped of Freedom (1994) (producer)
One Man Army (1994) (producer) or Kick & Fury
Stranglehold (1994) (producer)
Ultimatum (1994) (producer)
Angelfist (1993) (producer)
Blackbelt II (1993) (producer) or Blackbelt II: Fatal Force
Firehawk (1993) (V) (producer)
Kill Zone (1993) (producer)
Live by the Fist (1993) (producer)
Blackbelt (1992) (producer) or Black Belt
Beyond the Call of Duty (1992) (producer)
Raiders of the Sun (1992) (producer)
Bloodfist II (1990) (producer)
Dune Warriors (1990) (producer)
Terror in Paradise (1990) (producer)
Bloodfist (1989) (producer)
Eye of the Eagle 2: Inside the Enemy (1989) (producer) or KIA
Silk 2 (1989) (producer)
Spyder (1988) (executive producer)
Demon of Paradise (1987) (producer)
Fast Gun (1987) (producer)
Equalizer 2000 (1986) (producer)
Eye of the Eagle (1986) (producer)
Silk (1986) (producer)
Naked Vengeance (1985) (producer) or Satin Vengeance
Wheels of Fire (1985) (producer) or Desert Warrior or Pyro or Vindicator
The Devastator (1985) (producer) or Kings Ransom or The Destroyers
Maharlika (1985) (producer)
Final Mission (1984) (producer) or Last Mission
PX (1984) (producer)
Stryker (1983) (producer) or Savage Dawn
A Time for Dying (1983) (producer)
Firecracker (1981) (producer) or Naked Fist
Up from the Depths (1979) (producer)
Modelong Tanso (1979) (producer)
The Muthers (1976) (producer)
Ebony, Ivory & Jade (1976) or She-Devils in Chains, American Beauty Hostages, Foxfire, or Foxforce
Hustler Squad (1976) (producer)
Cover Girl Models (1975) (producer)
T.N.T. Jackson (1975) (producer)
Bamboo Gods and Iron Men (1974) (producer) or Black Kung Fu (USA)
South Seas (1974) (producer) or South Seas Massacre (Australia)
Savage! (1973/II) (producer) or Black Valor
Fly Me (1973) (producer)
The Big Bird Cage (1972) (producer) or Women's Penitentiary II
The Hot Box (1972) (producer) or Hell Cats (UK)
Women in Cages (1971) (producer) or Women's Penitentiary III
The Big Doll House (1971) (producer) or Bamboo Dolls House or Women's Penitentiary or Women's Penitentiary III (USA: changed title)
The Arizona Kid (1971) (producer) or Fratelli di Arizona, I (Italy)
Kulay Dugo ang Gabi (1966) (producer) or The Blood Drinkers (USA) or The Vampire People (USA)
Man on the Run (1964) (producer) or The Kidnappers
Cavalry Command (1963) (producer) or The Day of the Trumpet
Director
Bloodfist 2050 (2005) (TV)
When Eagles Strike (2003)
Aladdin and the Adventure of All Time (1999)
Anak Ng Bulkan (1997)
Nagmumurang Kamatis (1997)
Vulcan (1997)
Caged Heat II: Stripped of Freedom (1994) or Caged Heat 2: Stripped of Freedom (USA) or Prisoners
One Man Army (1994) or Kick & Fury
Stranglehold (1994)
Ultimatum (1994)
Angelfist (1993)
Firehawk (1993) (V)
Kill Zone (1993)
Live by the Fist (1993)
Beyond the Call of Duty (1992)
Raiders of the Sun (1992)
Field of Fire (1991)
Dune Warriors (1990)
Last Stand at Lang Mei (1990) or Eye of the Eagle 3
Nam Angels (1989)
Silk 2 (1989)
The Expendables (1988)
The Sisterhood (1988/I)
Demon of Paradise (1987)
Fast Gun (1987)
Killer Instinct (1987) or Behind Enemy Lines (USA)
Equalizer 2000 (1987)
Eye of the Eagle (1987)
Future Hunters (1986) or Deadly Quest or Spear of Destiny
Silk (1986)
Naked Vengeance (1985) or Satin Vengeance
Wheels of Fire (1985) or Desert Warrior or Pyro or Vindicator
The Devastator (1985) or Kings Ransom or The Destroyers
Final Mission (1984) or Last Mission
Caged Fury (1983)
Stryker (1983) or Savage Dawn (video title)
Firecracker (1981) or Naked Fist
Machete Maidens of Mora Tao (1981)
Ang Galing-Galing Mo, Mrs. Jones (1980)
Kasal-Kasalan, Bahay-Bahayan (1979)
Modelong Tanso (1979)
Death Force (1978) or Fierce or Fighting Mad
Vampire Hookers (1978) or Cemetery Girls or Ladies of the Night or Night of the Bloodsuckers or Sensuous Vampires or Twice Bitten
Hell Hole (1978) or Escape from Women's Hell Hole (USA) or Women of Hell's Island
The Muthers (1976)
Ebony, Ivory & Jade (1976) or She-Devils in Chains, American Beauty Hostages, Foxfire, or Foxforce
Cover Girl Models (1975)
T.N.T. Jackson (1975)
Fe, Esperanza, Caridad (1975)
Savage! (1973/II) or Black Valor
Fly Me (1973)
Carnival Song (1973)
Darna at ang Babaeng Tuod (1964) or Darna and the Tree Monster
Ging (1964)
Writer
Operation Balikatan (2003)
Anak Ng Bulkan (1997) (story)
Vulcan (1997) (story)
Silk (1986) (story)
Time for Dying (1983)
Firecracker (1981) or Naked Fist
Hell Hole (1978) or Escape from Women's Hell Hole (USA) or Women of Hell's Island
References
Cirio H. Santiago Wikipedia
(Text) CC BY-SA