Anton Ciprian Tătărușanu ([anˈton t͡ʃipriˈan tətəruˈʃanu]; born 9 February 1986) is a Romanian professional footballer who plays as a goalkeeper for Italian side Fiorentina and the Romania national team.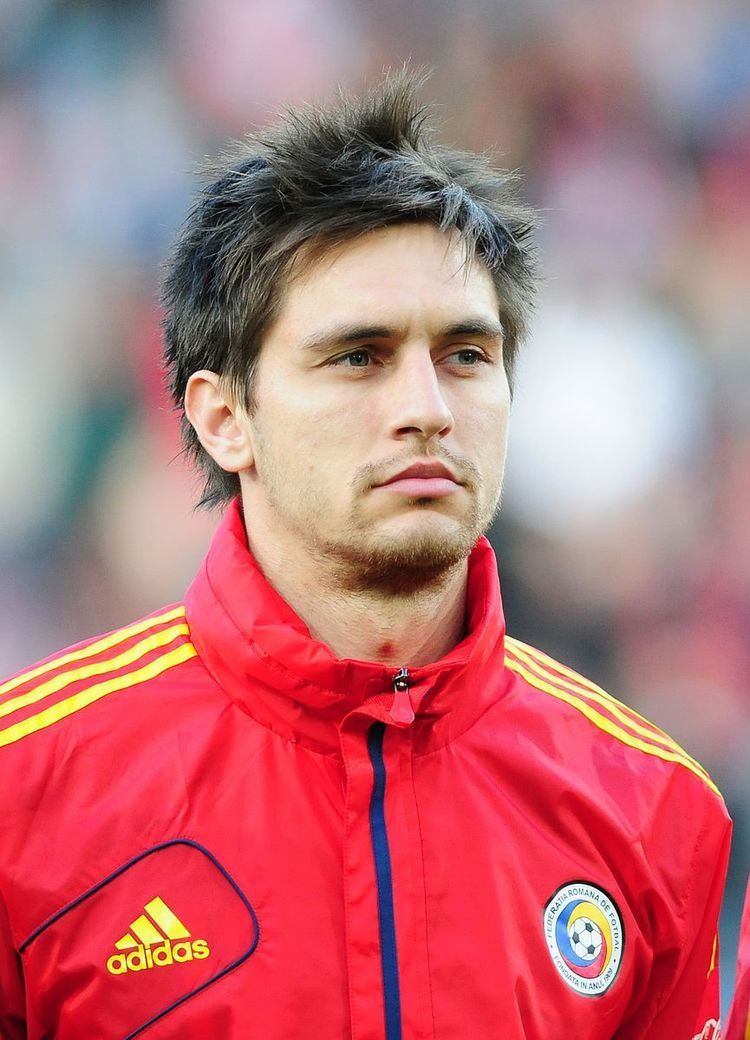 Tătărușanu has been a full international for Romania since 2010, earning over 40 caps.
Tătărușanu began his football career with Liga II club Juventus București.
On 26 May 2008, Tătărușanu signed a five-year contract with Steaua București, with a reported transfer fee of around €1,5m. The move from Gloria Bistrița was completed after 2008–09 Liga I as Steaua already had a starting goalkeaper in Robinson Zapata.
On 16 July 2009, he made his European debut in the 2–0 victory for Steaua in UEFA Europa League against Újpest FC. On 2 August 2009 he played his first Liga I match in Steaua's shirt against Ceahlăul Piatra Neamț, in a game in which Steaua won away with 2–0.
On 19 August 2010, he saved two penalty shots against Grasshopper Club Zürich in the shootout of the 2010–11 Europa League Play-off, from Boris Smiljanić and Endogan Adili, to help his team through to the next stage.
In June 2011, Napoli offered €3 million for the player, but the offer was rejected.
Tătărușanu refused to renew his contract with Steaua and left the club in 2014 on Bosman ruling. On 9 June 2014, he signed a five-year contract with ACF Fiorentina.
He made his Fiorentina debut in a 3–0 UEFA Europa League group stage win against Guingamp. He played 7 matches in Europa League for Fiorentina, including a 1–1 round of 16 draw against Tottenham Hotspur. On 6 January 2015, he made his Serie A debut in a 0–1 loss against Parma. He took the first-choice-keeper place for 8 matches, until a 1–1 draw against Torino. He made his final appearance of the 2014–15 season for Fiorentina in the final Serie A match of the season, a 3–0 win against Chievo.
Following Neto's departure to Juventus, Tătărușanu become the first-choice-keeper. His good display at Fiorentina throughout 2015 earned him a Romanian Footballer of the Year award.
On August 2009, Tătărușanu was called up by Răzvan Lucescu in the Romanian squad against Hungary.
He made his international debut against Italy on 17 November 2010, in a 1–1 draw. He has since become the first choice goalkeeper for his national team.
As of 20 November 2016
Steaua București
Liga I: 2012–13, 2013–14
Cupa României: 2010–11
Supercupa României: 2013
Romanian Footballer of the Year: 2015