Name

Cicely Berry








Education

Central School of Speech and Drama




Books

Voice & the Actor, Working Shakespeare Collectio, Text In Action, Your Voice and how to Use it Su, The Actor and the Text
An Interview with Voice Coach Cicely Berry by Jane Boston @CSSDLondon
Cicely Frances Berry CBE (born 17 May 1926) is a British theatre director and vocal coach.
Contents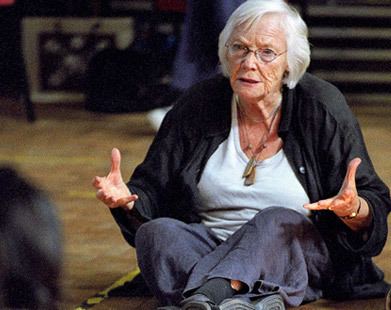 Berry trained under Elsie Fogerty at the Central School of Speech and Drama, then based at the Royal Albert Hall, London. She was the voice director for the Royal Shakespeare Company from 1969 to 2014, and worked as a voice and text coach as an instructor at London's Central School of Speech and Drama. She has conducted workshops all over the globe, including Korea, Russia, and Asia. Her work has also extended to prisons, using Shakespeare as a vessel to find confidence in speaking and response to imagery. One of her earliest teachers was Barbara Bunch. She stated her thoughts about her own work in New Theatre Quarterly saying that, "I see my job as intrinsically to do the following: (i) through exercises to open out the voice itself so that the actor finds her/his true potential – after all, do not singers train? (ii) by working on text – hearing and listening – to give the actor choice, and power over that choice" (1997, 48). She talks about being able to find pleasure in being articulate through Shakespeare and poetry. It puts actors in touch with their imagination, and therefore, can lead them to their own greater self-awareness. Cicely Berry's exercises tend to be based on resistance and rougher, physical work. One of her favorite quotes is from Thomas Kyd's play The Spanish Tragedy: "Where words prevail not, violence prevails."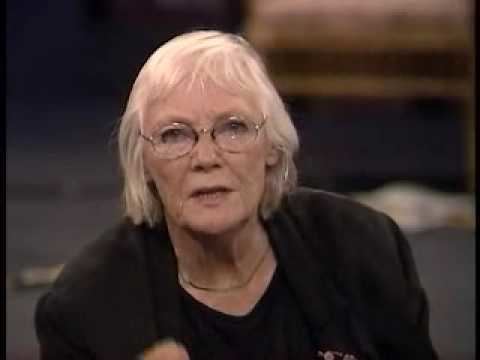 In addition to her voice and text work in the theatre, she has also done significant work in film. Including serving as "dialogue coach" on The Last Emperor (1987); "dialogue coach" on Stealing Beauty (1996); and as "voice specialist" on Julie Taymor's 1999 film, Titus.
Books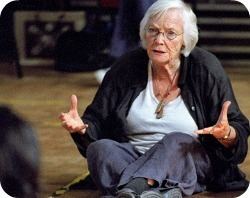 Voice and the Actor (1973)
Your Voice and How to Use It
The Actor and his Text
Text in Action
Word Play: A Textual Handbook for Directors and Actors
Directing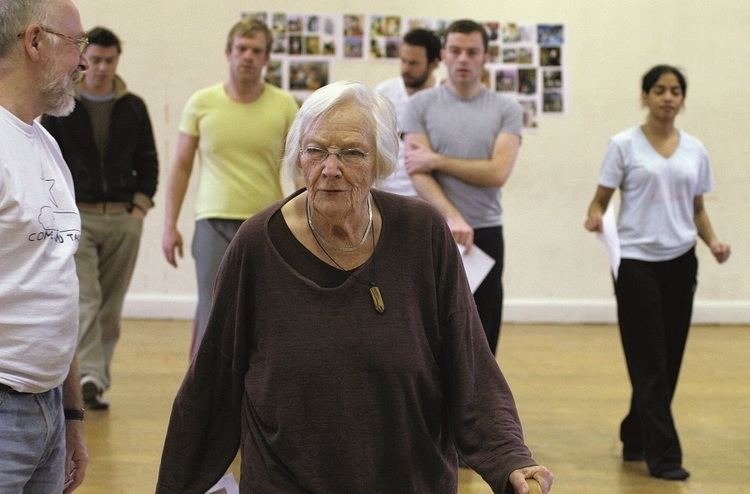 Hamlet for the National Theatre Education Unit
King Lear for The Other Place and The Royal Shakespeare Company
Honours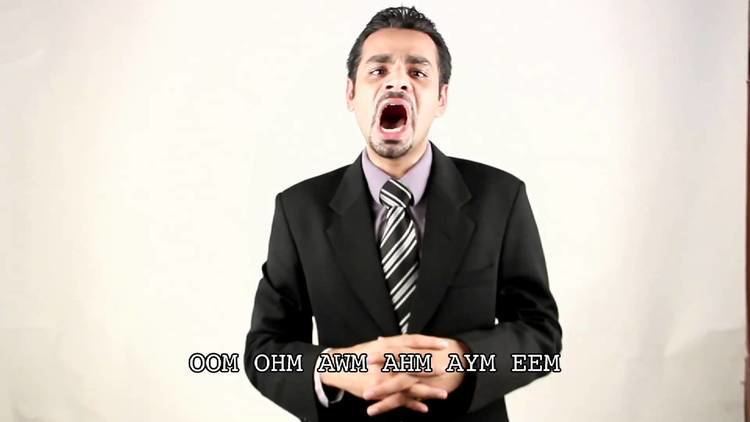 1985 - Received OBE
1992 - Nominated for special award by Arts Council for her 'response to the challenges posed by a technologically diverse and increasingly multi-cultural environment.'
1997 – Doctor Honoris, National Academy of Film and Theatre Arts, Sofia, Bulgaria
1999 – Honorary Doctorate of Literature from Birmingham University
2000 – The Sam Wanamaker Prize for pioneering work in theatre
2001 – Honorary Doctorate of Literature from the Open University
2009 - Berry was appointed Commander of the Order of the British Empire (CBE) in the 2009 Birthday Honours.
Quotes about her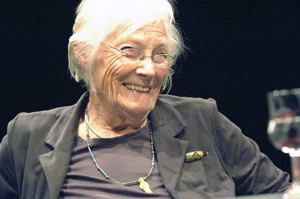 Cicely Berry has based her work on the conviction that while all is present in nature our natural instincts have been crippled from birth by many processes – by the conditioning, in fact, of a warped society. So an actor needs precise exercise and clear understanding to liberate his hidden possibilities and to learn the hard task of being true to 'the instinct of the moment'.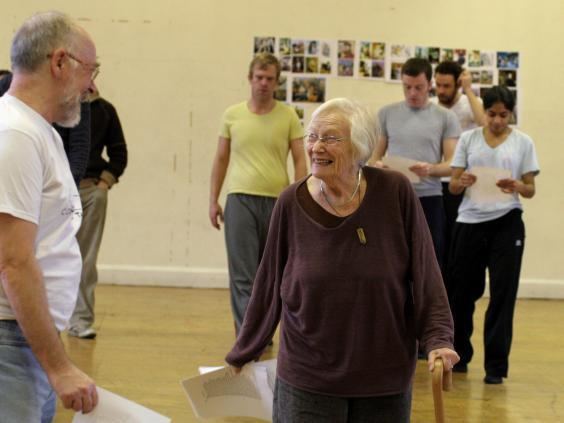 From documentary Where Words Prevail:
Cicely Berry connects people with who they are, and allows the sound that comes out of your voice to reveal everything.
She gives the power and freedom back to the actor without any sense of being imposed upon. She works on trying to help you find the voice of the part you are playing.
She has a blisteringly truthful eye and can see what is true and what is false within the voice and the acting itself. She strips you away until you get to you authentic voice.
Cicely Berry doesn't impose or judge anyone. She finds a way of empowering the individual.
There is a complete absence of pretension with Cicely. You never feel like you have to rise to her level, nor does she come to you… it's all about the work.
She interests me because I have never met anyone else so interested. Interested in hearing a Shakespeare text in a new way. She inspires me.
Humans need to believe they have a right to be in the world. Cicely connects language with imagination. You've got to feel the language coming through you.
Quotes from Cicely Berry
From Where Words Prevail:
When going into a workshop, my primary objective is to get people to feel something in the language… to make the words active.
We live in a literal age: 'this is what this means, that is what that means…' instead of discovering how you feel by speaking it.
People understand why singers have to train to develop the breath and range of the voice. An actor has to develop their own voice, their personal voice, their individual voice.
We are drawn by a voice which has a vibration; which resonates.
What is so exciting about Shakespeare is that when a character finds an image, it is always to do with where that character is living at that moment.
From Voice and the Actor:
I have always felt that poetry is quite the best material to use because the demands it makes are very particular and quite subtle, yet its extravagance encourages you to do extravagant things which are not untrue.
References
Cicely Berry Wikipedia
(Text) CC BY-SA