Born

April 13, 1957 (age 58) Biloxi, Mississippi (

1957-04-13

)

Occupation

Novelist, Screenwriter, Author, War correspondent.

Genre

Print: Non-fiction: Military, Espionage, Counter-terrorism. Fiction: Reality (Historical) Fiction, Literary thriller. Film: Military, Action adventure, Science fiction, Suspense.

Notable works

Novels: Philip Nolan (2016), Killing Che (2009). Non Fiction: Warrior Soul, The Memoir of a Navy SEAL (2004), SEAL Target Geronimo, Inside the Mission to Kill Osam bin Laden (2011). Films: Navy SEALs' Darkman Hard Target Virus The Jackal Red Planet

Education

California State University, Northridge

Movies

Hard Target, Red Planet, Virus, The Jackal, Navy SEALs, Darkman, Barb Wire

Parents

Charles Patrick Pfarrer, Jr., Joan Marie Pfarrer

Books

Warrior Soul, Killing Che, Virus, SEAL Target Geronimo




Similar People

John Bruno, Jonathan Lemkin, James Jacks, Lewis Teague, Michael Caton‑Jones
11 11 11 seal target geronimo author chuck pfarrer describes 90 second ubl killing timeline
Charles Patrick "Chuck" Pfarrer, III (born April 13, 1957) is an American writer and former U.S. Navy SEAL from Biloxi, Mississippi. As an author, he has penned published screenplays, novels, comic book, and non-fiction works. Regardless of medium, his work usually deal with themes pertaining to the military, and he has worked on blockbuster films like Navy SEALs, Darkman, and Hard Target.
Contents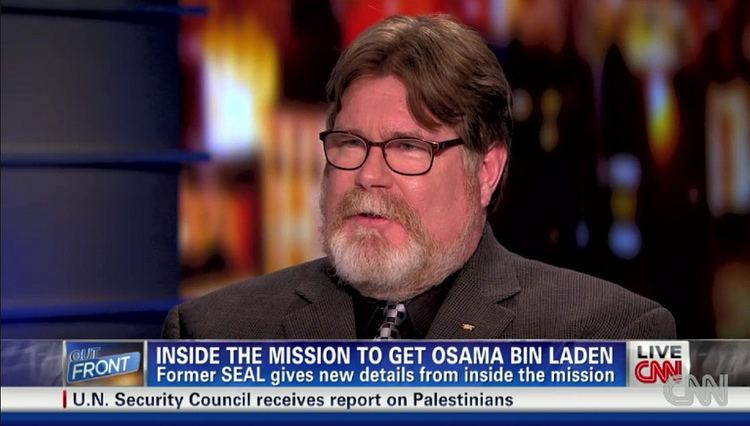 Interview with former u s navy seal chuck pfarrer author of seal target geronimo the inside story
Life and career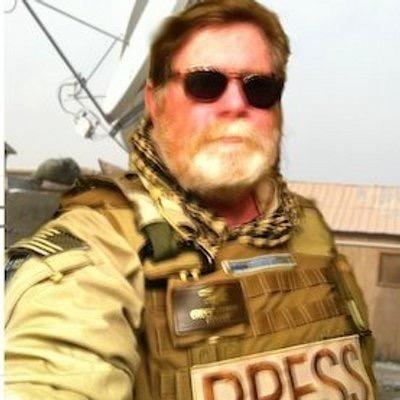 Pfarrer was born April 13, 1957, in Boston, Massachusetts, the son of Charles Patrick Pfarrer, Jr., a career naval officer, and Joan Marie Pfarrer, a registered nurse.
He graduated from Staunton Military Academy in 1975, and studied Clinical Psychology at California State University at Northridge and the University of Bath in the United Kingdom.
Military
Pfarrer went through Basic Underwater Demolition/SEAL training (BUD/S) in 1981 and spent eight years as a Navy SEAL. He served as a military advisor in Central America, trained NATO forces in Europe and the Mediterranean, and undertook duties in the Middle East, notably in Lebanon during the Lebanese Civil War. As executive officer of the SEAL Team assigned to the Multi-National Peacekeeping Force, he witnessed the 1983 Marine barracks bombing in Beirut. Pfarrer was one of the SEAL Team leaders responsible for the apprehension of Abu Abbas and the hijackers of the cruise ship Achille Lauro. Pfarrer ended his service as Assault Element Commander at the United States Naval Special Warfare Development Group (DEVGRU), formerly known as SEAL Team 6.
Screenwriting
After resigning his commission in the Navy, Pfarrer sold a spec script that he wrote in college and became a screenwriter. His film credits include writing, acting and production work in Navy SEALs, Darkman, Barb Wire and Hard Target. Pfarrer's other screenwriting credits include The Jackal, Virus and Red Planet. He became a member of the Western branch of the Writers Guild of America.
He is an uncredited writer on the films Sudden Impact and Arlington Road, and wrote early drafts for Shooter and The Green Hornet. He is the author and creator of six graphic novels for Dark Horse Comics, and wrote and produced two interactive full motion videos, Flash Traffic and Silent Steel, both for Tsunami Media.
Additional writing
Pfarrer was active in the 2004 effort to recall Writer's Guild of America president Charles Holland, who had wrongly claimed to be a wounded combat veteran, intelligence officer and Green Beret. Holland later resigned.
Pfarrer's best-selling autobiography, Warrior Soul, The Memoir of a Navy SEAL, was published in 2004. His first published novel, Killing Che, was released in 2007.
Pfarrer is the author of the 2011 book SEAL Target Geronimo: The Inside Story of the Mission to Kill Osama bin Laden, a New York Times best-seller, which was controversial because he gave a different account of the raid than had the government.
Pfarrer's much awaited second novel, a work of nautical fiction, was published by the United States Naval Institute Press in April 2016. Based on the epic American short story of the same name by Edward Everett Hale, Philip Nolan, The Man Without a Country is a novelization of Hale's story, and tells of Nolan's court martial and his trials as a prisoner when an American ship is captured by Barbary Pirates in the year 1827.
Continuing work
Pfarrer has written broadly on terrorism and counter-terrorism, and serves government and industry as an expert on special operations, terrorist operational methodology, counter-proliferation and terrorist employment of weapons of mass destruction. He has written op-eds for the New York Times and the Knight Ridder syndicate. He has appeared as an author and counter-terrorism expert on CSPAN-2, NPR, the Arabic network Al Hurra, IPR, Voice of America, Fox News, ABC, America Tonight and The Australian Broadcast Company. Pfarrer serves presently an Associate Editor of The Counterterrorist, a journal of international security, special operations, counter-insurgency and counter-terrorism.
As a correspondent for Breitbart Media, Pfarrer has traveled to Afghanistan and flown missions with the NATO Air Training Command (NATC-A) and the Afghan Air Force (AAF). He has written extensively on the 9/11 anniversary attack on the American consulate in Benghazi.
Pfarrer's latest spec screenplay, Crash Site, is presently in development as a feature film by ALCON media. It will be directed by Academy Award-winning director Charlie Gibson and produced by Pfarrer's long-term collaborator John Bladecchhi and Alcon co-chiefs Broderick Johnson and Andrew Kosove.
References
Chuck Pfarrer Wikipedia
(Text) CC BY-SA