US, French




Christophe Fabre





Chief Executive





November 22, 1968 (

1968-11-22

)


Ecole nationale superieure d'informatique et de mathematiques appliquees de Grenoble




United States of America



Christophe Fabre (born November 22, 1968) was the CEO of Axway (AXW.PA), spin-off from Sopra Steria, from 2005 until June 22, 2015.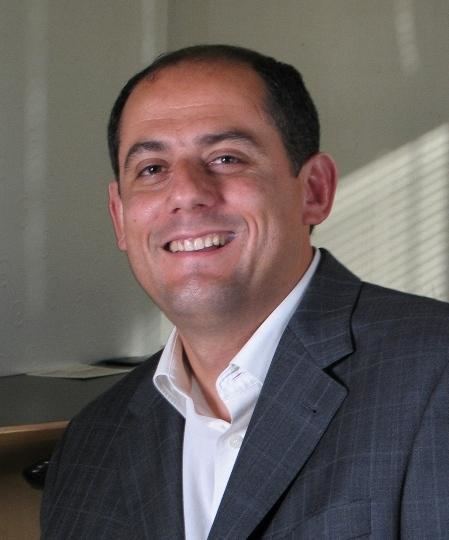 Fabre graduated from the Institut d'Informatique et Mathématiques Appliquées de Grenoble in 1993 with a DESS (equivalent to a master's degree) in Computer Science. Studies focused on software engineering, middleware, OS, and networks.
Christophe Fabre became CEO of Axway in the fall of 2005. Since then, he has overseen the company's global development which led to Axway's spinoff from Sopra Group in 2011 on NYSE Euronext (ticker: AXW.PA). During his tenure at the company, Axway acquired Cyclone Commerce, Actis (a German subsidiary of Atos Origin), Tumbleweed Communications Corporation, Vordel, and Systar. While expanding Axway's operations in the United States, he relocated from France to Phoenix, Arizona, where he established Axway's corporate headquarters.
Fabre's career began when he was recruited in July 1995 by Sopra Group, to the business unit which became Axway in 2001. He led a series of R&D projects to develop new generation middleware components for EAI, XML standards, BAM and BPM. In 2003, Fabre assumed the role of CTO, and led the charge to combine all of the company's existing products into a single platform.
Under Fabre's leadership Axway has received awards and reached company milestones including:
Axway named one of the leaders in Gartner Magic Quadrant for Application Services Governance, 9 April 2015
Axway named a strong performer in the Forrester wave for Api Management Solutions, 10 Oct. 2014
IDC MarketScape names Axway a Leader in the Business-to-Business Integration Gateway Software Market, 29 Sept. 2014
Axway named again one of the leaders in On-Premises Application Integration Suites, 29 July 2014
Axway named one of 100 Great Supply Chain Partners, Russel W. Goodman, 2 Aug. 2011, SupplyChainBrain
5-star rating for Axway MailGate solution, received from SC Magazine, 1 Aug. 2011. Peter Stephenson, "Axway MailGate," SC Magazine
Spinoff from Sopra Group, entry into NYSE Euronext market as Axway Software, IPO 14 June 2011
Axway Ranked in Top 20 of Truffle 100, the Top 100 European Software Vendors
Named finalist for the Arizona Governor's Innovator of the Year Award, in 2011, for the Axway Managed File Transfer (MFT) suite and also in 2008 for Axway's collaborative business solutions
Introduced "Business Interaction Networks" concept and strategic direction in 2010
Axway Recognized for Expertise in SEPA Solutions 12 Apr. 2010, Reuters
Axway acquires Tumbleweed Communications in Sept. 2008
Axway positioned as an industry leader in various analysts' research since 2006
Christophe Fabre Wikipedia