Nationality

American





Name

Christine Riordan






Known for

10th President Of Adelphi University




Alma mater

Georgia Institute of Technology, Georgia State University
Dare to be extraordinary dr christine riordan tedxadelphiuniversity
Dr. Christine M. Riordan (born 1964) is the 10th president of Adelphi University.
Contents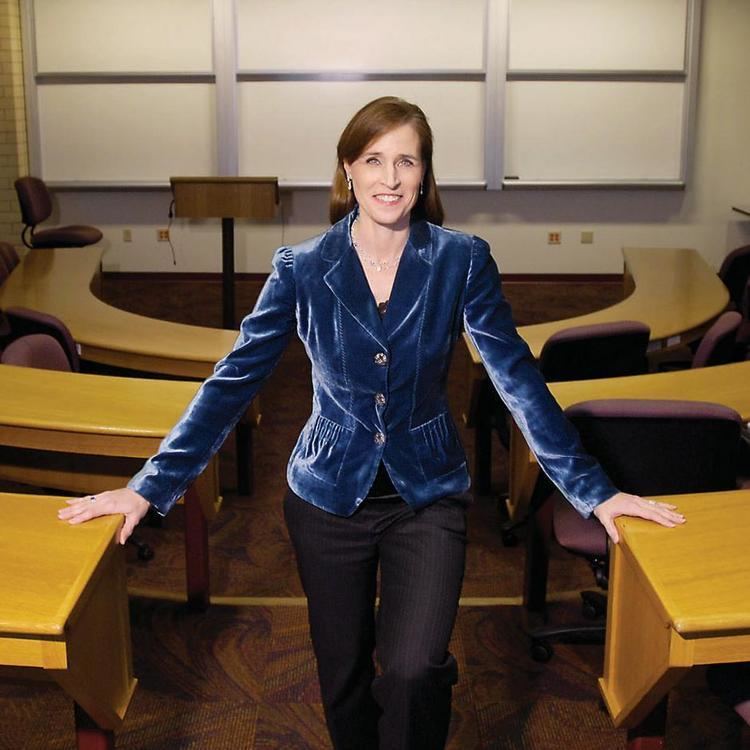 Career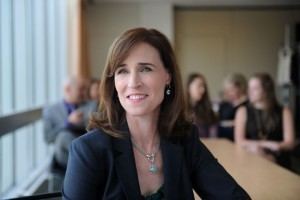 Christine M. Riordan, Ph.D., has served as the 10th president of Adelphi University since July 1, 2015. In that time, she has overseen unprecedented growth in the University—the Fall 2016 first-year (freshman) class was the largest in Adelphi's history, up 40 percent from the previous year. Transfers from other schools increased by 60 percent, and the graduate student population grew by 3 percent. Since her arrival, Adelphi has been ranked among the top 150 doctoral research universities in the United States, has been named to the President's Higher Education Community Service Honor Roll and has earned the Carnegie Community Engagement classification.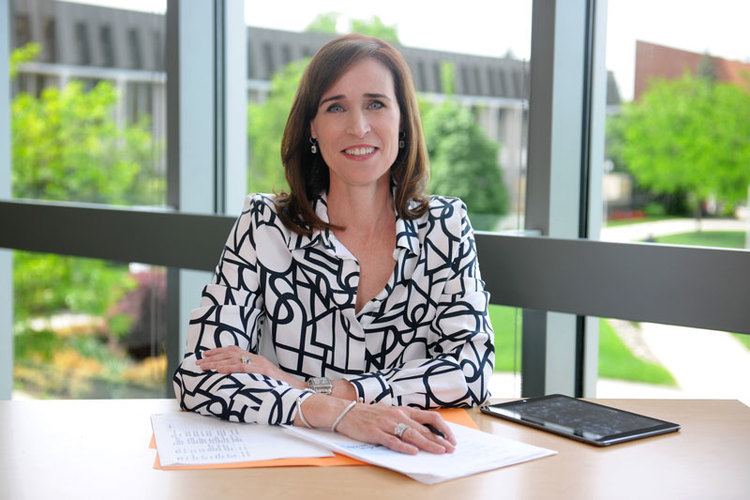 Dr. Riordan's commitment to building the Adelphi University campus community was marked in her first year by a 100-Day Listening Tour, during which she met with students, faculty, and staff to learn about the University's strengths and areas of potential growth. Such comprehensive analysis of the University became the foundation for a strategic plan, Momentum, and a set of transformational goals to strengthen the academic experience, deepen the commitment to student success, enhance the diversity and inclusion of students and employees, boost enrollment domestically and internationally, increase fundraising and transform Adelphi from a regionally known university to a nationally recognized modern metropolitan institution.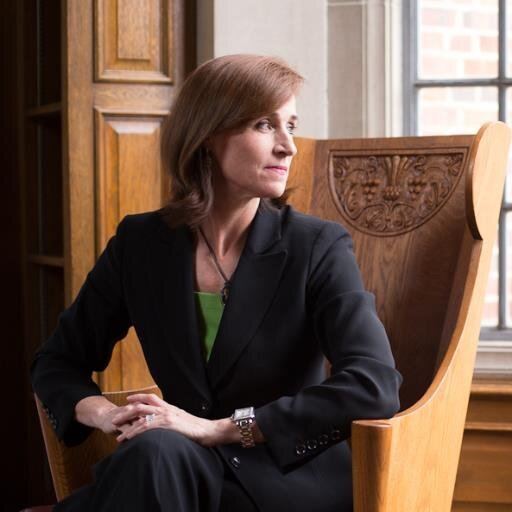 Under Dr. Riordan's leadership, Adelphi has developed and launched several new academic programs, substantially expanded the services of its Center for Career and Professional Development, and opened the 100,000-square-foot Nexus Building, home of Adelphi's innovative and top-ranked College of Nursing and Public Health. The University also established a highly regarded Office of Diversity and Inclusion, initiated a Diversity Certificate training program for faculty and staff, and is providing increasingly personalized educational supports for students of all abilities.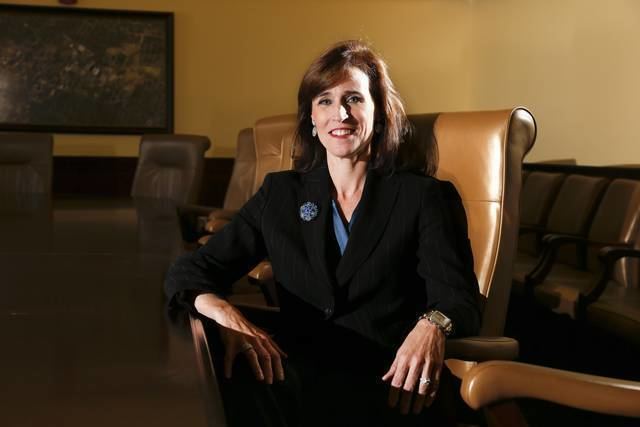 In 2016, Adelphi advanced in the U.S. News & World Report rankings and was cited for excellence by USA Today and Washington Monthly. The prestigious Fiske Guide to Colleges gave Adelphi a Best Buy rating for the 11th straight year. USA Today College named Adelphi one of the top-10 colleges for majoring in social work. Forbes placed Adelphi on its list of America's Top Colleges 2016, a rating that focuses specifically on student outcomes and career success. The Princeton Review included Adelphi on its Best Northeastern Colleges, and Green Colleges lists and Money magazine included it as one of its Best Colleges. Adelphi was also cited among top schools for veterans by U.S. News & World Report, the U.S. Department of Veterans Affairs and veterans' advocacy organizations Victory Media and Military Friendly.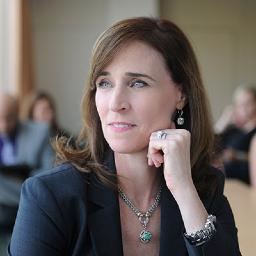 Dr. Riordan also served as dean of the Daniels College of Business at the University of Denver (DU). In this role, she led a business operation of over $86 million and a global network of more than 33,000 faculty, staff, students and alumni. Additionally, in collaboration with the university, Dr. Riordan and her team built a fundraising system for the college and raised over $14 million a year in private and corporate funds.
Under Dr. Riordan's leadership, Daniels was ranked among the top business schools in the world by Bloomberg Businessweek, U.S. News & World Report, The Aspen Institute's Beyond Grey Pinstripes and Financial Times and consistently ranks in the top five among business schools for its focus on ethics. Moreover, during her tenure at Daniels, key initiatives and programs were created, including the Institute for Enterprise Ethics, a corporate partners program, a selective one-year M.B.A. program, a new professional M.B.A. program and an Inclusive Excellence Business Case Competition.
As associate dean for external relations and the Luther Henderson University Chair of Strategic Management and Leadership at the Neely School of Business at Texas Christian University, Dr. Riordan was responsible for the functions of marketing, public relations, alumni relations, executive education and student leadership programs. Additionally, she served as the business school liaison to develop the university's new interdisciplinary TCU Energy Institute.
From 1995 to 2005, at the Terry College of Business at the University of Georgia, Dr. Riordan was the founding and managing director of the Institute for Leadership Advancement, which houses a research consortium, two undergraduate leadership programs, graduate leadership programs and an executive development program.
Previously, Dr. Riordan was provost at the University of Kentucky, where she oversaw all academic operations. These consisted of 16 colleges, undergraduate education, graduate education, enrollment management, information technology, student support services, international programs, institutional research and institutional effectiveness.
Awards
Dr. Riordan has made her mark since moving to Long Island. In 2016, she made the Long Island Press Power Listof the 50 most influential people on Long Island, and Long Island Business News included her in its listings of Who's Who in Education, Who's Who in Professional Women, and Top CEOs. She also received the Bethpage Best of Long Island Awards Best College President. She is a recipient of the Advancement for Commerce, Industry & Technology (ACIT) Monsignor Hartman Humanitarian Award for Commitment to Leadership in the Field of Education and was named a 2017 New York State Senate Woman of Distinction.
Other awards and recognition include the Family & Children's Association 2015 Woman of Distinction, the Girl Scout Woman of Distinction, one of the Most Brilliant Minds in Fort Worth, and the Michael Driver Award for Best Careers Article. For her scholarly work, she received the Sarah Moss Fellowship for International Research, the Sanford Research Fellowship and the Sanford Faculty-Practitioner Grant.
Advisory and Board Roles
Currently, Dr. Riordan serves on the board of directors of RE/MAX Holdings, Inc. (NYSE:RMAX) and the Long Island Association (LIA). She is a trustee and serves on the steering committee of the Long Island Regional Advisory Council on Higher Education (LIRACHE). Dr. Riordan is a member of the President's Advisory Council at the Georgia Institute of Technology, and she is chair of the President's Council for the Northeast-10 Conference. In the past, Dr. Riordan has participated on the boards of AACSB, Central Bank, Leadership Kentucky, and the Colorado Society of CPAs.
Research, Writing, and Consulting
Dr. Riordan's research focuses on diversity and inclusion issues, leadership development and effectiveness, and career success. Dr. Riordan has consulted with corporations on leadership-development activities, diversity and inclusion management, and team performance. Her written work has been distributed in the media like the Harvard Business Review, Forbes, CNN, and Politico.
References
Christine Riordan Wikipedia
(Text) CC BY-SA