Chris Westfall is an American motivational speaker, entrepreneur and author based in Houston, TX, best known as the national elevator pitch champion. He is the author of The NEW Elevator Pitch and BulletProof Branding. According to prime time television host Jeffrey W. Hayzlett, Westfall has the best two-minute speech in the United States. In his book, "The Mirror Test", Hayzlett says that the new elevator speech is 118 seconds long – about the length of the average elevator ride in New York City. Westfall was recognized as the grand prize winner of the elevator pitch competition. Westfall has appeared on CNN, ABC NEWS, NBC-TV, and in media outlets such as U.S. News and World Report.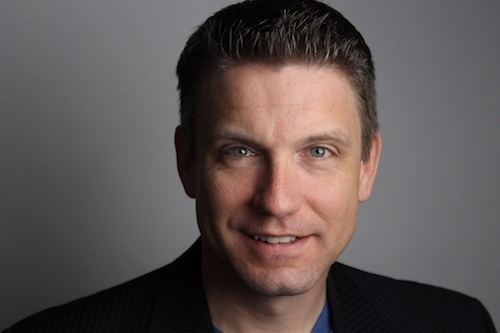 Westfall is the owner of Westfall and Associates, a business consulting and publishing company. He is a featured keynote speaker for Fortune 1000 companies such as Hewlett Packard (HP) and for entrepreneurs, where he aids international sales executives with leadership strategies. In 2011, Westfall was recognized by the Southern Methodist University's Business Leadership Center with the top MBA teaching award; he regularly speaks on leadership, effective communication and sales strategies. Westfall is a former board member for the Institute for Innovation and Entrepreneurship at the .
Westfall grew up in the Chicago area and graduated from the Chicago Academy for the Arts. He received his undergraduate degree from Southern Methodist University (SMU) in Dallas, TX and earned a Master in Business Administration (MBA) from Texas Christian University (TCU). He has been recognized as the "MBA Communicator of the Year" at the top-ranked U.S. school for developing strong business communication skills (according to the Princeton Review).
As a business coach and consultant, Westfall has helped his clients land on Shark Tank, Dragon's Den and Shark Tank (Australian TV series). A former Fortune 100 sales executive, Westfall was responsible for global branding for TIGI (a division of Unilever) and served in business development, marketing and executive roles in the consumer electronics industry.
At StartUp Aggieland at Texas A&M University (an incubator and business accelerator in College Station, Texas), Westfall was the official "pitch coach" for student entrepreneurs. Since 2013, his strategies have created multimillion-dollar investments in student businesses at the fourth largest university in the United States. Westfall also serves as the host of Texas A&M's annual pitch competition.