Birth name

Colin Armstrong




Service/branch

British Army




Rank

Sergeant




Name

Chris Ryan




Full name

Colin Armstrong




Allegiance

United Kingdom




Years of service

1978–1994




Unit

Special Air Service




Role

Soldier






TV shows

Elite World Cops, Hunting Chris Ryan, Ultimate Force




Awards

Military Medal, General Service Medal, Gulf Medal




Battles and wars

The Troubles, Gulf War, Sierra Leone, Zaire




Books

Agent 21: Codebreaker, The One That Got Away, Chris Ryan Extreme: Hard Tar, Survival, Hostage




Similar People

Andy McNab, Rob Heyland, Ian Curtis, Tom Clegg, Paul Greengrass




Profiles




Facebook

Twitter
Bad Soldier by Chris Ryan - book trailer
Sergeant 'Chris Ryan' MM (born 1961, Rowlands Gill) is the pseudonym of former British Special Forces operative and soldier turned novelist Colin Armstrong. Ryan came to public prominence for being the only member of the eight-man SAS mission Bravo Two Zero to escape, during the First Gulf War, 1991.
Contents
He has subsequently written many books covering both fiction and non-fiction. Chris Ryan also publishes a very successful Extreme series which was first serialised in e-book form. This includes Hard Target, Night Strike and Most Wanted. His other books include The One That Got Away, One Good Turn, The Kill Zone, Killing for the Company and Osama.
Background
Ryan was born in Rowlands Gill, Tyne and Wear, North East England. After attending Hookergate secondary school, he enrolled in the Army as a boy soldier at 16. His cousin was in the 23rd SAS Reserves and invited Ryan to come up and "see what it's like to be in the army". Ryan did this nearly every weekend, almost passing selection several times, but he was too young to continue and do 'test week'. When he was old enough, he passed selection into the 23rd SAS. Shortly after that he began selection for the Regular 22 Regiment and joined 'B' squadron as a medic. Needing a parent regiment, Ryan and a soldier who had joined the SAS from the Royal Navy, spent eight weeks with the Parachute Regiment before returning to 'B' Squadron. He spent the next seven years carrying out both covert and overt operations with the SAS around the world.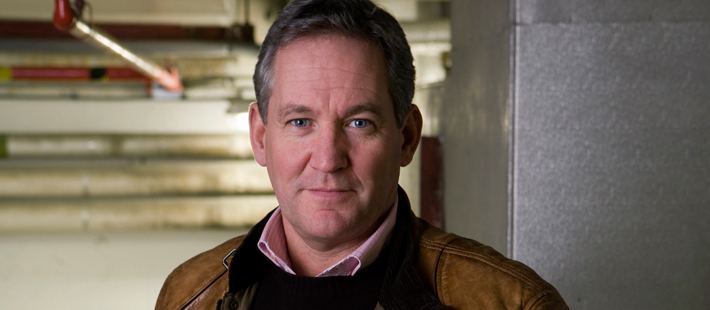 Journalist John Pilger wrote in October 2009, "Incredibly, the Thatcher government had continued to support the defunct Pol Pot regime in the United Nations and even sent the SAS to train his exiled troops in camps in Thailand and Malaysia." In March 2009 Ryan admitted: "John Pilger, the foreign correspondent, discovered we were training the Khmer Rouge in the Far East. We were sent home and I had to return the £10,000 we'd been given to pay for food and accommodation."
Bravo Two Zero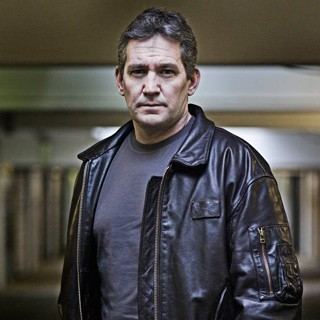 Ryan was a team member of the ill-fated Bravo Two Zero patrol in Iraq during the First Gulf War. The patrol was sent to "gather intelligence,... find a good LUP (lying up position) and set up an OP" on the main supply route (MSR) between Baghdad and North-Western Iraq, and eventually take out the Scud Missile Launchers. However, they were compromised and forced to head towards Syria on foot.
Ryan made SAS history with the "longest escape and evasion by an SAS trooper or any other soldier", covering 100 miles (160 km) more than SAS trooper Jack Sillito had in the Sahara Desert in 1942. Ryan completed a 300 kilometres (190 mi) tab from an observation point on the Iraq Main Supply Route (MSR) between Baghdad and North-Western Iraq to the Syrian Border.
During his escape, Ryan suffered injuries from drinking water contaminated with nuclear waste. Besides suffering severe muscle atrophy, he lost a potentially fatal 16.32 kg (36.0 lb) and did not return to operational duties. Instead, he selected and trained potential recruits, finally being honourably discharged from the SAS in 1994.
Zaire
Ryan was also a member of an SAS team sent to protect the British Embassy in Zaire. The SAS were to ensure that all British diplomatic staff were safely evacuated from the country before the First Congo War. The operation was meant to last only three days, but eventually took one month.
Post-SAS work
Since leaving the SAS, Ryan has written several books. The One That Got Away, his fictionalised account of the Bravo Two Zero mission, is well known, as are fictional best-sellers like Strike Back (2007), which was adapted into the TV show, and Firefight (September 2008). He also writes fictional books for teenage readers, including the Alpha Force Series and "Code Red", and has written a romantic novel, The Fisherman's Daughter, under the pseudonym Molly Jackson.
In 2005, Ryan presented a Sky One show called How Not to Die, detailing how not to die in various life-threatening situations, including violent burglary, mugging, and violent attacks. He acted as the military advisor on the video game I.G.I.-2: Covert Strike, helping to make the game more accurate to real-life military operations, tactics, weapons and equipment. Ryan both co-created, and starred in the TV show Ultimate Force, was a military, technical advisor and played the role of Blue Troop leader Johnny Bell in series 1. He trained and managed a six-man team to represent Team GB at Sure for Men's Extreme Pamplona Chase in Spain, and starred in Hunting Chris Ryan with the BBC which later aired on the Military Channel as 'Special Forces Manhunt'. Ryan produced several programmes titled Terror Alert: Could You Survive, in each programme he demonstrated how to survive disasters including, flooding, nuclear terrorist attack, mass blackouts, and plane hi-jacking. Ryan also presented a series on Bravo called Armed and Dangerous.
Ryan starred in "Elite World Cops" aired on Bravo in 2008-2009. In the show, Ryan spends time with various law enforcement agencies around the world, giving him an insight to the war on terrorism and drug trade but from a law enforcement perspective. Ryan appeared in the Derren Brown series, Mind Control, where he booby-trapped a course for Brown to follow whilst blindfolded.
Personal life
Ryan is married with a daughter. Following his consumption of radioactive water during his famed Bravo Two Zero escape, Ryan was warned not to have any children in the future. Following Bravo Two Zero, Ryan suffered Post Traumatic Stress Disorder.
Books
Ryan has written the following books:
Non-Fiction
The One That Got Away (1995)
Chris Ryan's SAS Fitness Book (1999)
Chris Ryan's Ultimate Survival Guide (2003)
Chris Ryan fight to win (2009)
Fiction
Geordie Sharp (character)
Stand By, Stand By (1996)
Zero Option (1997)
The Kremlin Device (1998)
Tenth Man Down (1999)
Matt Browning (character)
Greed (2003)
The Increment (2004)
Chris Ryan Extreme
Hard Target
Night Strike
Most Wanted
Silent Kill
Other
The Hit List (2000)
The Watchman (2001)
Land Of Fire (2002)
Blackout (2005)
Ultimate Weapon (2006)
Strike Back (2007)
Firefight (2008)
Who Dares Wins (2009)
The Kill Zone (2010)
Medal of Honor (2011)
Killing for the Company (2011)
The One that got away (2011)
Osama (2012)
Masters of War (2013)
Code Red
Flash Flood (2006)
Wildfire (2007)
Outbreak (2007)
Vortex (2008)
Twister (2008)
Battleground (2009)
Alpha Force
Alpha Force 1: Survival (2002)
Alpha Force 2: Rat-catcher (2002)
Alpha Force 3: Desert Pursuit (2003)
Alpha Force 4: Hostage (2003)
Alpha Force 5: Red Centre (2004)
Alpha Force 6: Hunted (2004)
Alpha Force 7: Blood Money (2005)
Alpha Force 8: Fault Line (2005)
Alpha Force 9: Black Gold (2005)
Alpha Force 10: Untouchable (2005)
Quick Reads
One Good Turn (2008)
Agent 21
Agent 21 (2011)
Agent 21: Reloaded (2012)
Agent 21: Codebreaker (2013)
Deadfall (2014)
Under Cover (2015)
Filmography
Ultimate Force (2002)- Staff Sergeant Johnny Bell
Hunting Chris Ryan (2003)
Elite World Cops (2008)
Chris Ryan's Strike Back (2010)
References
Chris Ryan Wikipedia
(Text) CC BY-SA