Genres

soft rock, glam rock


Name

Chris Norman




Spouse

Linda Norman (m. 1970)




Years active

1968–present




Music group

Smokie (1964 – 1986)


Labels

BMG, Edel Records








Birth name

Christopher Ward Norman




Born

25 October 1950 (age 72) Redcar, North Yorkshire, England (

1950-10-25

)


Associated acts

Smokie, Chris Norman Band


Role

Singer · chris-norman.co.UK


Albums

The Best of 20 Years, Some Hearts Are Diamonds, One Acoustic Evening, Heartbreaking Hits, Greatest Hits



Occupation(s)

Musician, songwriter





Similar

Suzi Quatro, Alan Barton, C C Catch
Chris norman 40 years on lyrics long version
Christopher Ward Norman (born 25 October 1950) is an English Soft rock singer. Norman was the lead singer of Smokie, an English soft rock band from Bradford, which found success in Europe in the 1970s.
Contents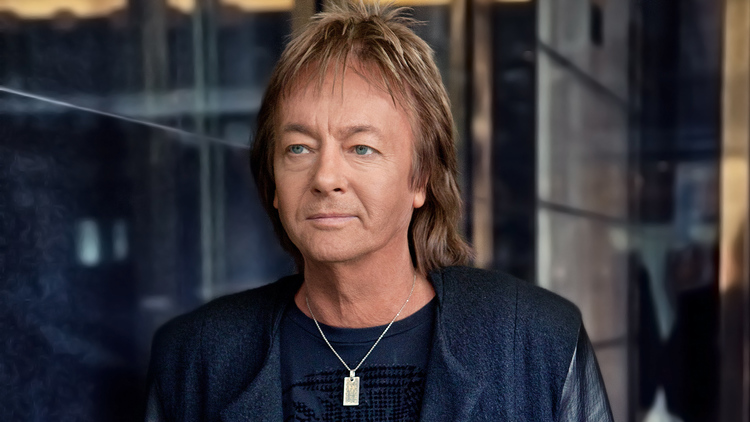 Still in love with you chris norman lyrics
Life and career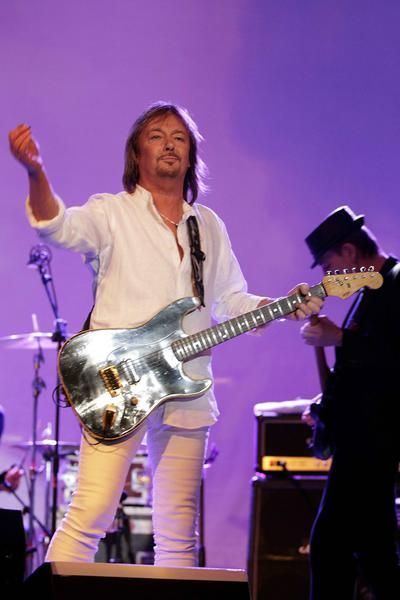 With the advent of rock and roll, Norman acquired his first guitar at the age of seven. His early musical influences were Elvis Presley, Little Richard and Lonnie Donegan.
In these early years, Norman's parents moved around the country a lot which resulted in him going to nine different schools, and living in various locations around England, such as, Redcar, Luton, Kimpton and Nottingham. By 1962 however, the family had moved back to Norman's mother's home city of Bradford. Approaching his twelfth birthday, Norman started at St. Bede's Grammar School where he was to meet Alan Silson and Terry Uttley, future members of Smokie.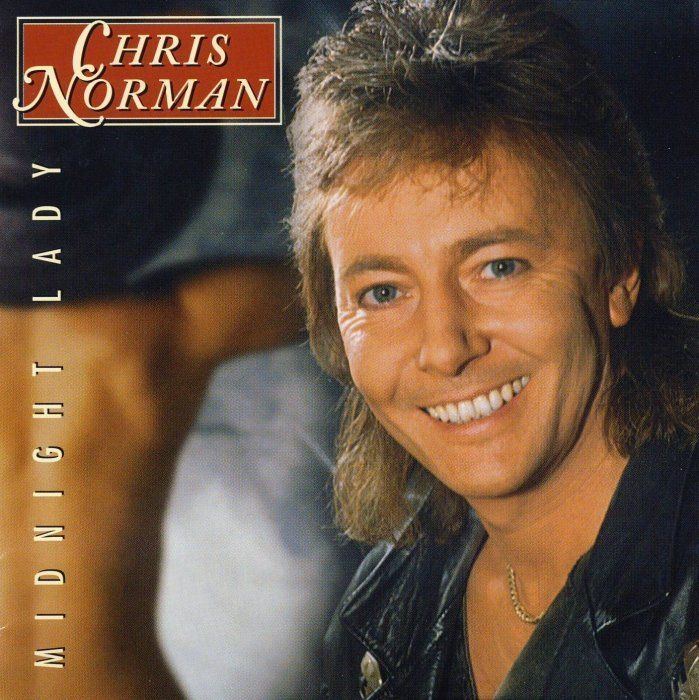 As teenagers, influenced by the new era of groups such as The Beatles and The Rolling Stones and then folk singer, Bob Dylan, Norman and Silson began meeting up and spent nearly all their spare time learning new songs on their guitars. They managed to persuade Uttley to join them and, along with a drummer friend called Ron Kelly, they formed their first band. The Yen, Essence, and Long Side Down were just some of a variety of names they called themselves before settling on "The Elizabethans". When Ron Kelly left the group in 1973, an old friend called Pete Spencer was asked to take over on the drums, and the group, which was to become Smokie, was complete.
Between 1974 and the early 1980s, Smokie were enjoying success touring all over the world, but the strain and pressure of constantly being away from home and family was beginning to tell on Norman. By the early 1980s he decided to spend more time writing and working in the studio. Norman together with Pete Spencer, now concentrated on songs for other artists including hits for Kevin Keegan ("Head Over Heels in Love", a No. 31 UK hit), and the England football team song "This Time (We'll Get It Right)". He also worked with Agnetha Fältskog (on her solo album), Racey (co-writer of "Baby It's You"), Donovan (backing vocals on Donovan), and Heavy Metal Kids.
In 1978, Norman recorded a duet with Suzi Quatro, "Stumblin' In", which made No. 4 on the US Billboard Hot 100 and sold over one million copies.
Norman's solo career took off in 1986 with the song, "Midnight Lady", which was a hit throughout Europe holding the number one spot in Germany for six weeks. Written by Dieter Bohlen (of successful Modern Talking), it sold 900,000 copies in Germany alone. Further success followed by the songs "Some Hearts Are Diamonds", "No Arms Can Ever Hold You", "Broken Heroes", "Fearless Hearts", "Sarah" and "Baby I Miss You". In 1994, Norman was honoured by CMT Europe as their 'International Video Star of the Year'.
In 2004, he took part in the Comeback Show on the German TV station ProSieben and he performed "Stumblin' In" as a duet with C. C. Catch. In the final episode of the show, he was joined by Smokie for the final song.
On 2 June 2007, Norman performed at the Peel Bay Festival, Isle of Man. Robin Gibb and Bonnie Tyler also performed on the same night.
Norman continues to this day to record and perform gigs throughout Europe and beyond.
Solo albums
1982: Rock Away Your Teardrops
1986: Some Hearts Are Diamonds
1987: Different Shades
1988: Hits from the Heart
1989: Break the Ice
1991: The Interchange
1992: The Growing Years
1993: Jealous Heart
1994: The Album
1994: Screaming Love Album
1995: Every Little Thing
1995: Reflections
1997: Into the Night
1997: Christmas Together
1999: Full Circle
2000: Love Songs
2001: Breathe Me In
2003: Handmade
2004: Break Away
2005: One Acoustic Evening – CD & DVD (Live at the Private Music Club/Live in Vienna)
2006: Million Miles
2006: Coming Home
2007: Close Up
2009: The Hits! From His Smokie And Solo Years
2009: The Hits! Tour – Live at the Tempodrom, Berlin (Deutschland) DVD
2009: The Hits! Tour – Live at the Tempodrom, Berlin (Dänemark) DVD
2011: Time Traveller
2013: There And Back
2015: Crossover
Solo singles
1978: "Stumblin' In" (with Suzi Quatro) — UK No. 41, US No. 4
1982: "Hey Baby"
1983: "Love Is a Battlefield"
1984: "My Girl and Me"
1986: "Midnight Lady" b/w "Woman"
1986: "Some Hearts Are Diamonds"
1987: "No Arms Can Ever Hold You"
1987: "Sarah"
1988: "Broken Heroes"
1988: "I Want to Be Needed" (with Shari Belafonte)
1988: "Ordinary Heart"
1988: "Wings of Love"
1989: "Back Again"
1989: "Keep the Candle Burning"
1990: "The Night Has Turned Cold"
1991: "If You Need My Love Tonight"
1992: "I Need Your Love" (with Suzi Quatro)
1993: "Come Together"
1993: "Goodbye Lady Blue"
1993: "Growing Years"
1993: "Jealous Heart"
1994: "As Good As It Gets"
1994: "I Need Your Love"
1994: "Wild Wild Angel"
1995: "Goodbye Lady Blue"
1995: "Obsession"
1995: "Red Hot Screaming Love"
1996: "Fearless Hearts"
1996: "Reflections of My Life"
1996: "Under Your Spell"
1997: "Baby I Miss You"
1997: "Into the Night"
1999: "Oh Carol"
2000: "Mexican Girl"
2002: "Ich Mache Meine Augen Zu" (with Nino de Angelo)
2003: "Keep Talking"
2004: "Amazing"
2004: "Only You"
2004: "Too Much / Without Your Love"
2006: "Without Your Love"
2009: "Endless Night"
2011: "Chasing Cars"
2014: "Another Night in Nashville" (with C.C. Catch)
Albums – Smokie
1975: Pass It Around
1975: Changing All the Time
1976: Bravo präsentiert: Smokie (Germany)
1976: Midnight Café
1977: Greatest Hits
1977: Bright Lights & Back Alleys
1978: The Montreux Album
1979: The Other Side of the Road
1980: Greatest Hits Vol. 2
1981: Smokie-The Very Best of Smokie
1981: Solid Ground
1982: Die großen Erfolge einer Supergruppe (Germany)
1982: Midnight Delight
1982: Strangers in Paradise
1990: Smokie Forever
1994: The Collection – Komplett 'B' platten 1975–78 (Germany)
1998: Live – The Concert (Live in Essen/Germany 1978)
References
Chris Norman Wikipedia
(Text) CC BY-SA