Name

Chris McCormack




Role

Triathlete




Height

1.82 m







Similar People

Craig Alexander, Andreas Raelert, Mirinda Carfrae, Chrissie Wellington, Caroline Steffen
Ironman hawaii triathlon motivation craig alexander chris mccormack
Chris McCormack (born 4 April 1973), also known as Macca, is an Australian triathlete. McCormack is a two-time winner of the Ironman World Championship, winning the titles in 2007 and 2010. He is also the winner of the 1997 International Triathlon Union (ITU) World Cup Series, the 1997 Triathlon World Championships, and the 2012 Long Distance World Championships.
Contents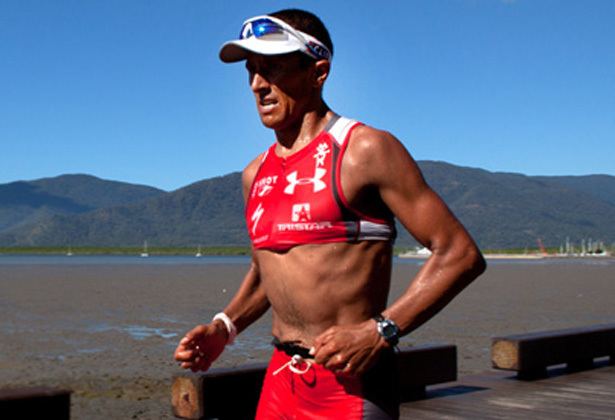 Early life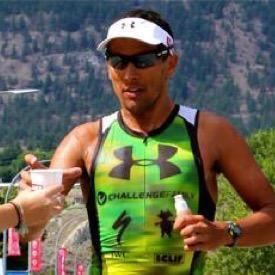 McCormack's early athletic career began in primary school where he participated in many team sports. He joined the school's soccer and rugby teams. McCormack's high school years were spent at Kirrawee High School in Sydney, where McCormack continued his sporting endeavours winning several distinguished sporting awards including the NSW Sporting Blue for the best athlete in the state. McCormack finished 5th in 1989 and 7th in 1990 at the Australian Schools cross country titles but was pushed by his parents to focus on education over sport. After graduating in the top 10% of the State, McCormack decided to further his studies completing a Bachelor of Economics degree at the University of New South Wales.
Triathlon career
McCormack raced his first triathlon while attending university. His success was sound and after winning two Australian Junior Triathlon titles. He raced his first Junior Triathlon World Championships in Manchester England, in August 1993 finishing in 4th place. His premature celebrations down the finishing chute cost him the silver medal in the race, allowing him to be passed by two competitors.
ITU racing
McCormack graduated University in October 1995, and in 1996 flew to Europe to race triathlons internationally. Racing for the Tricastan Triathlon Team out of France he had immediate success winning 9 events on his first season abroad, including the World Cup race in Drummondville, Canada, his first race as an elite racer in ITU racing. McCormack finished his first year as a professional ranked number 9 in the World by the ITU. In 1997, he recorded six top 10 finishes in World Cup racing as well as some dominating performances on the tough French Grand Prix racing circuit. He finished the year ranked number one, winning both the 1997 ITU Triathlon World Championships and the 1997 ITU Triathlon World Cup, the first male triathlete ever to win both titles (the double) in the same year. McCormack became the first man in history to ever win the ITU World Championships, The ITU World Cup series and be ranked number 1 in the World in a single season. McCormack would be ranked ITU World number 1 for more than 26 months in total.
McCormack was left off the Australia Olympic Team for the 2000 Sydney Olympics despite being the highest Australian on the world rankings (number 3). He left Australia for the USA, moving away from the ITU World Cup racing and into the U.S. racing scene. McCormack would remain undefeated in the USA for 3 years and 33 consecutive triathlon races. He won the Goodwill Games race against the top 30 athletes in the world and made clear his disapproval of Australian selectors decisions to leave him off the Olympic Team with his domination of short course triathlon racing in 2000, 2001 and 2002. He was picked for the Australian Team to represent at the Commonwealth Games in England in 2002, and won 3 Triathlete of the Year awards for his racing during this period.
Before moving to Ironman distance races McCormack won almost every major short course title on the global triathlon calendar including the ITU World Cup Series, Escape From Alcatraz Triathlon as well as some of the sport's most prestigious triathlon events: Goodwill Games, Mrs T's Chicago International Triathlon, San Diego International Triathlon, New York City International Triathlon and LA International Triathlon. He also became the first triathlete in a decade to capture the US Triple Crown. In 2001, McCormack was again crowned Global Triathlete Of The Year and Competitor Of The Year and became the only triathlete ever to hold the USA Professional Championship Title and the USA Sprint Course Title in one season.
Ironman racing
In 2002, Macca shifted his focus to Ironman racing. He won Ironman Australia on debut in 2002 and then defended that title in 2003, winning again in 2004, 2005 and 2006. Macca's first race at the distance in Europe in 2003 eventuated in one of the sport's greatest races in Roth, Germany, where Macca was beaten in a sprint finish by Lothar Leder (winner of more than 13 Ironman events). Macca won the event eventually in 2004, followed by 2005, 2006, and 2007. He went under 8 hours in 2004 (7:57:50), 2005 (7:56:13), 2007 (7:54:22).
At the 2002 Ironman World Championships at Hawaii, McCormack failed to finish the race on his first attempt. He finished in 2003 in 9:32:11, placing 59th. In 2004, he again failed to finish and abandoned into a race vehicle driven by six-time World Champion Mark Allen, who counseled Macca to race fewer iron-distance races during the year. In 2005, he was able to finish 6th with the fastest run split of the day. The next year, in 2006, McCormack finished Hawaii in second place. After Normann Stadler completed a new course record bike time of 4:18 McCormack started the run some 10 minutes down. After running a 2:46 marathon time he was just 71 seconds behind Normann Stadler at the finish but he had given it absolutely everything he had.
McCormack became Ironman World Champion in 2007, with a winning time of 8:15:34, including a 2:42 marathon in very hot conditions. McCormack again won the 2010 Ironman World Championship, defeating two-time defending champion, Craig Alexander.
Olympic qualifying
Following his 2010 Ironman World Championship, McCormack focused his 2011 season on qualifying for Australia's 2012 Olympic team in triathlon. He stated, "it's the one thing in my career I regret, not making an Olympics." In his eight ITU points races, in pursuit of fulfilling his Olympic goal, McCormack's finishes placed him in the range of 26th to 34th place along with 3 DNFs (did not finish). Despite this, McCormack was still thought to be a potential selection to the Olympic team when taking into account the performance of other fellow Australian triathletes. Ultimately Triathlon Australia and the Australian Olympic Committee did not select him for the three man Olympic team. McCormack expressed his frustrations about the vague and ambiguous selection process for the Olympic team by Triathlon Australia, but stated that the team that was selected was worthy.
MaccaX & Challenge Family
In 2012, McCormack launched the MaccaX online triathlon team which was grounded in a mission "to elevate triathletes of all abilities globally, creating a team of athletes who train and race at their fullest potential." The team has access to specific training programmes and coaching expertise across all triathlon distances and it continues to grow globally. McCormack also operates as a brand ambassador for Challenge Family Triathlon and promotes events through personal appearances and race participation. On the 18th December 2014, Challenge Family announced a multi-year global partnership with the MaccaX team. Under this arrangement, McCormack will collaborate with fellow Australian Belinda Granger in helping to write and approve specific training programmes for Challenge Family races.
References
Chris McCormack (triathlete) Wikipedia
(Text) CC BY-SA