Chris Bergeron (born November 28, 1970 in Wallaceburg, ONT, Canada) is a retired Canadian professional ice hockey center who played for various minor league teams for 7 seasons between 1993 and 2000, with the most stints with the Toledo Storm and Cincinnati Cyclones. He is the current men's ice hockey head coach at Bowling Green State University.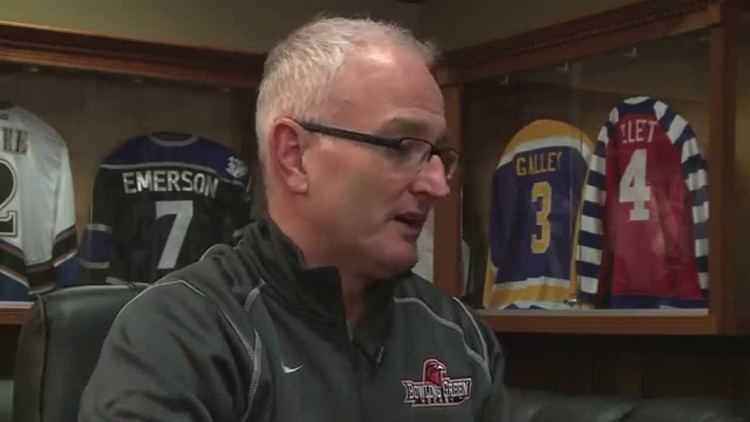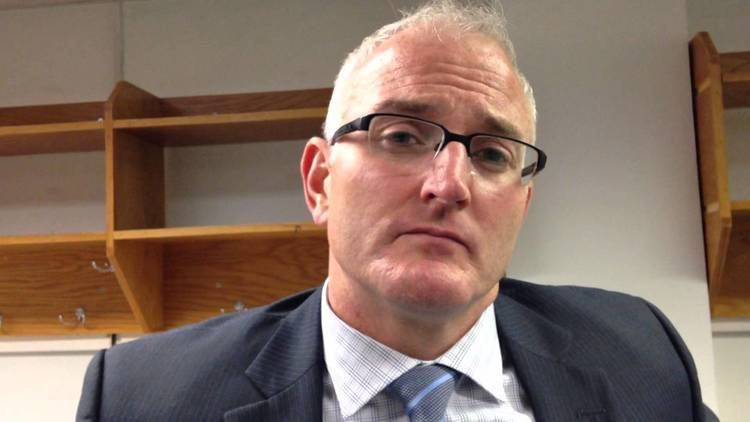 Bergeron played with the Miami RedHawks of the CCHA (NCAA Division I).
In his freshman season with the RedHawks, Bergeron appeared in 36 games, registering 11 points. His best college season came in 1992–93 when Bergeron suited up for 41 games with the RedHawks recording 61 points and 54 penalty minutues, helping Miami (OH) to a CCHA Regular Season Championship and appearance in the 1993 NCAA Division I Men's Ice Hockey Tournament.
Following his college career at Miami, Bergeron signed with the Toledo Storm of the ECHL for the 1993–94 season. during which he also played on Canada men's national ice hockey team, recording a goal in four games with Canada.
In Bergeron's first pro season with the Toledo Storm, he recorded 20 points in 18 games and 10 points in 5 playoff games on the Storms way to the league championship, the Kelly Cup.
He spent one season, 1994 RHI season, during the summer of 1994 with Buffalo Stampede of Roller Hockey International. Bergeron played in 20 game recording 19 goals, 34 assists and 46 penalty minutes in his first and only season playing professional roller hockey. Bergeron was second on the team in points and tied for third in goals. That same season the Stampede won the RHI Championship.
He returned to the ice for the 1994–95 season and spent the next 6 seasons between 6 different teams and leagues.
Bergeron's best pro season came in 1997–98 with the Columbus Cottonmouths of the Central Hockey League. Bergeon netted 65 goals and added 54 assists for 119 points in 65 regular season games with the Cottonmouths on their way to a Levins Cup.
GP = Games played; G = Goals; A = Assists; Pts = Points; PIM = Penalty minutes
In 2000 Bergeron retired from playing professional hockey and returned to his Alma Mater at Miami University. He joined the RedHawks as an assistant coach for the 2000–01 season and spent the next 10 seasons with the RedHawks under head coach Enrico Blasi. During his time at Miami, Bergeron was part of eight 20-win seasons, including six NCAA Tournament appearances. Bergeron was worked with the forwards, as well as being heavily involved in recruiting, bringing in six players who would become All-Americans at Miami (OH).
In 2010 he was hired as head coach at Bowling Green State University in Bowling Green, Ohio. Bergeron replaces interim head coach Denis Williams, who took over the struggling program in 2009 after Scott Paluch left to take a position with USA Hockey.