Chuck jones discusses chouinard art institute emmytvlegends org
The Chouinard Art Institute was a professional art school founded in 1921 by Nelbert Murphy Chouinard (1879–1969) in Los Angeles, California. In 1961, Walt and Roy Disney guided the merger of the Chouinard Art Institute and the Los Angeles Conservatory of Music to establish the California Institute of the Arts.
Contents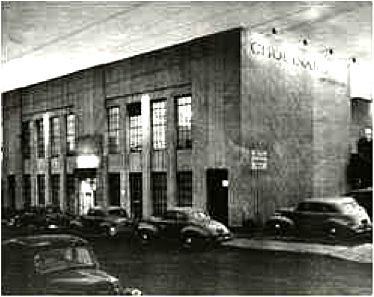 Bob winquist at chouinard art institute c 1950
History
Founded by artist and educator Nelbert Murphy Chouinard in 1921 with the goal of creating a renowned art school on the West Coast, the school grew during the subsequent decades and in 1935 it was recognized by the California state government as a non-profit educational facility. In 1929, Walt Disney began driving his inexperienced animators to the school for Friday night classes, a tradition that would continue for many years. Several years later Disney hired a Chouinard teacher named Donald Graham to teach more formal classes on studio property. Chouinard would later be used by Disney as a breeding ground for artists for Snow White and the Seven Dwarves. In the early 1950s Mrs. Chouinard had a stroke and could not run the school; in gratitude for letting his animators study there, Walt Disney supported the school financially and took over administrative duties. He also attempted to expand the school into what he called a "City of the Arts". This eventually led to the merger of Chouinard and Los Angeles Conservatory of Music into the California Institute of the Arts in 1961.
Legacy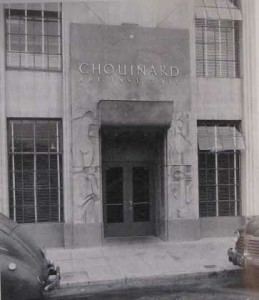 The Chouinard Art Institute building is situated at 743 Grand View Street in the Westlake district of central Los Angeles. Today it is used by the Western Day Care School, a child-care center.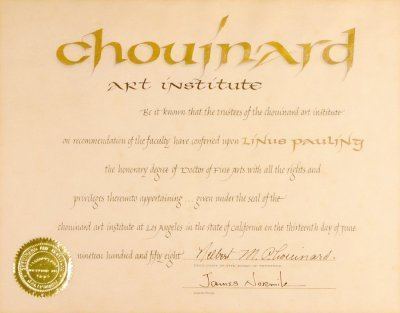 Dave Tourjé, who became fascinated by the institute's history after buying and restoring Nelbert Chouinard's 1907 home in South Pasadena, California, helped to establish the Chouinard Foundation, which produced a 2001 retrospective exhibition and gave art classes, first in its own building and then under contract with the City of Los Angeles Department of Recreation and Parks. Since 2009, when funding for the art classes ran out, Tourje has focused on keeping the Chouinard name alive, including a Chouinard Foundation website with archival material.
Produced and directed by Gianina Ferreyra in 2013, the 51-minute documentary film Curly addresses the school's history from 1921 to 1972, including interviews with artists Larry Bell, Laddie John Dill, Llyn Foulkes, Joe Goode, Ed Ruscha, and Peter Shire, among others.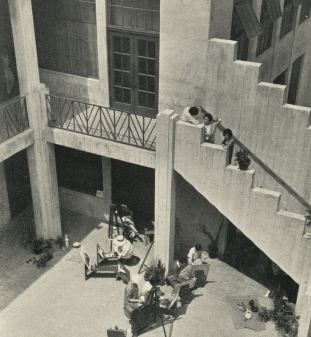 References
Chouinard Art Institute Wikipedia
(Text) CC BY-SA