Solomon Islands


3,837 km2


Taro Island




26,379



The Choiseul Province is one of the nine provinces in Solomon Islands.It lies southeast of Bougainville (part of Papua New Guinea, west of Santa Isabel and north of Vella la Vella, Kolombangra & New Georgia. In the 2009 national census its population is 26,372.
The province consists of three major islands, which are Choiseul,Vaghena and Rob Roy.Choiseul Island which is commonly known as Lauru to the natives has land area of 3,294 square kilometres (1,272 sq mi), Vaghena at 243 square kilometres (94 sq mi) and Rob Roy at 200 square kilometres (77 sq mi).Taro Island at 1.5 square kilometres (0.58 sq mi),is the capital of the province.
The natives when they first arrive and discovered the big island, they called it Lauru. Then in 1568, the Spanish explorer Alvaro de Mendana de Neira re discovered this island and he named it San Marcos (Saint Mark). Mendana himself never set foot on Lauru. He called it San Marcos, because he saw the island from Santa Isabel on the Day of Saint Mark.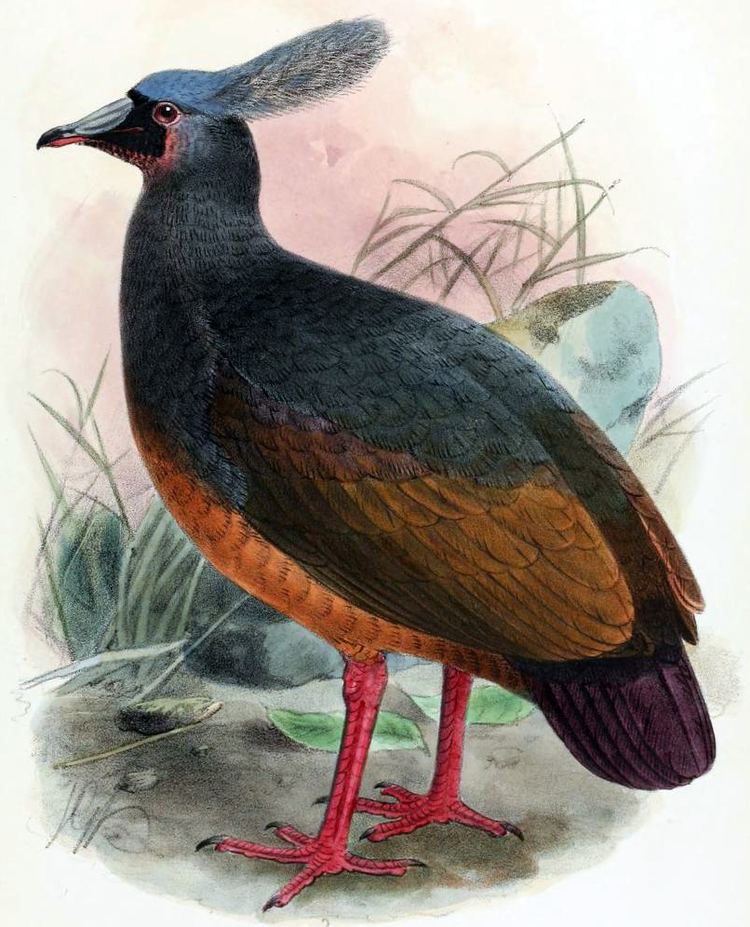 200 years later in 1768, the French explorer Louis Antoine de Bougainville saw the island again and named it Choiseul after the Minister of foreign affairs and statesman Choiseul.
So today, the two most common names for the island is Choiseul and Lauru. San Marcos is not commonly in use at this present day.
The people consists of several Melanesian tribes including the Gilbertese who live on Vaghena. In the 19th century head hunting and blackbirding were widespread in the Solomon Islands. This led to the extinction of the people on Vaghena in the 1870s. Even in the 20th century the Choiseul islanders were ill-reputed as brutal cannibals so that visitors only came with armed forces to that island. In 1916 there were brutal feuds between the several tribes which were ended by the peace treaty of Sasamungga on 8 August 1921. This event, called Kulabule, is a holiday on Choiseul.
Choiseul Province Wikipedia
(,)http://www.cristoraul.com/ENGLISH/readinghall/UniversalHistory/FRANCE/History/VI/images/256.jpg(,)http://upload.wikimedia.org/wikipedia/commons/e/ea/Choiseul_Crested_Pigeon.jpg(,)http://www.sibconline.com.sb/wp-content/uploads/2014/02/Choi-Map-Black-whiteb.png(,)http://www.commerce.gov.sb/Gallery/Choiseul_Images/choiseul%2520map.jpg(,)https://aussie555.files.wordpress.com/2013/08/choiseul-province-solomon-islands1.jpg(,)http://pic.triposo.com/ios/oatmeal/pic/Choiseul_Province.jpg(,)http://leeming-consulting.com/DLCP/images/sasa1.jpg
(,)http://nrdfsolomons.org/wp-content/uploads/2012/12/Boeboe-landscape2compr-620x465.jpg(,)http://nrdfsolomons.org/wp-content/uploads/2014/06/Picture1.jpg(,)https://www.conservationgateway.org/PublishingImages/Slide1_48.jpg(,)http://static.panoramio.com/photos/large/32107166.jpg(,)http://www.bluebird-electric.net/oceanography/ocean_pictures/solomon-pacific-islands-shark-paradise.jpg(,)http://static.panoramio.com/photos/large/11830769.jpg(,)http://www.iexplore.com/sites/default/files/destination_hero/11824071_660x250.jpg(,)http://www.nature.org/cs/groups/webcontent/%40web/%40solomonislands/documents/media/prd_026179.jpg(,)http://mw2.google.com/mw-panoramio/photos/medium/35865049.jpg(,)http://mw2.google.com/mw-panoramio/photos/medium/11954836.jpg(,)http://www.nature.org/cs/groups/webcontent/%40web/%40solomonislands/documents/media/solomon-islands-how-we-work-sp.jpg
(,)http://www.asiapacificadapt.net/sites/default/files/resource/img/Pages%2520from%2520Choiseul_Sol_EBA_synthesis_0.jpg(,)http://nrdfsolomons.org/wp-content/uploads/2013/01/men-Choiseul-Aug-2009-BOSMA.jpg(,)http://www.spc.int/lrd/images/stories/choiseulboy_low.jpg(,)http://www.spc.int/lrd/images/stories/salin_coastalswampland_lowres.jpg(,)http://media-cdn.tripadvisor.com/media/photo-s/06/dd/a9/9c/henry-s-creole-cooking.jpg(,)http://www.redorbit.com/media/uploads/2014/04/485px-Choiseul_Crested_Pigeon.jpg(,)http://www.spc.int/lrd/images/stories/coastalerosion_low.jpg(,)http://www.sprep.org/images/eba_choiseul.jpg(,)http://climatechallengervoyage.files.wordpress.com/2012/10/philemon.jpg(,)http://static-content.springer.com/lookinside/art%253A10.1007%252FBF03029309/000.png
(,)https://aussie555.files.wordpress.com/2013/08/320320_498200300196841_2122810664_n1.jpg(,)http://www.elizabethnew.com/wp-content/uploads/2012/10/Valmergardens.jpg(,)http://static.panoramio.com/photos/large/58090432.jpg(,)http://www.bougainville24.com/wp-content/uploads/2014/10/347-seawave-dance-tinputz.png(,)http://upload.wikimedia.org/wikipedia/en/a/af/Buka_boys_performing_at_a_Buin_folk_festival.jpg(,)http://www.opeast.org.au/_uploads/_cknw/images/Margaret%2520Scharf.jpg
(,)http://memim.com/timages/choiseul-province-04.jpg(,)http://climatechallengervoyage.files.wordpress.com/2012/10/manus-dance.jpg(,)http://climatechallengervoyage.files.wordpress.com/2012/10/school-show.jpg(,)https://aussie555.files.wordpress.com/2013/08/524086_498200343530170_146907767_n.jpg(,)https://aussie555.files.wordpress.com/2013/08/487754_498200376863500_1856879274_n1.jpg(,)http://i3.mirror.co.uk/incoming/article1327644.ece/ALTERNATES/s615/Kate%2520Middleton%2520meets%2520locals%2520during%2520a%2520visit%2520to%2520the%2520Cultural%2520Village%2520in%2520the%2520Solomon%2520Islands(,)http://www.odt.co.nz/files/story/2012/09/catherine_the_duchess_of_cambridge_and_prince_will_50578b6b23.JPG(,)https://genderaquafish.files.wordpress.com/2014/11/2014-spc-wif25.jpg(,)http://climatechallengervoyage.files.wordpress.com/2012/10/manuai-speaking.jpg(,)http://climatechallengervoyage.files.wordpress.com/2012/10/people-on-beach.jpg
(,)http://images.boomsbeat.com/data/images/full/29036/1-jpg.jpg(,)http://nrdfsolomons.org/wp-content/uploads/2013/01/beach4-Choiseul-14-Aug-2009-BOSMA.jpg(,)http://www.traveller.com.au/content/dam/images/1/8/a/0/6/image.related.articleLeadwide.620x349.189uj.png/1290787201000.jpg(,)http://dbijapkm3o6fj.cloudfront.net/resources/1454,-1,1,6,4,0/-4374-/20000101/fresh-winds-guest-house.jpeg(,)http://1.tpstc.com/img/guidecovers/1_Picture_012.jpg(,)http://www.traveller.com.au/content/dam/images/1/a/c/4/k/image.related.articleLeadwide.620x349.1a7we.png/1296537946937.jpg(,)http://www.travelvenu.com/wp-content/uploads/2014/05/diving-575x430.jpg(,)http://www.vsa.org.nz/assets/A-Pacific/Solomons/volunteers-SOL/Ken-Lewis/Arnavons-Ocean-depths.jpg