Choi Si-won (born April 7, 1986 but officially registered February 10, 1987) is a South Korean singer, songwriter, model, and actor. He is a member of the South Korean boy band Super Junior and its Mandopop subgroup, Super Junior-M. He was one of the first four South Korean artists to appear on Chinese postage stamps.
Aside from being a member of Super Junior, Choi has also ventured into solo activities, mainly acting. He played lead roles Sung Min-Woo in the Korean drama Oh! My Lady (2010) and Kim Sun-Woo in Poseidon (2011). He also had supporting roles in the dramas She Was Pretty, The King of Dramas and Athena: Goddess of War. In 2015, he participated in Chinese language films such as Helios and To the Fore. He also appeared in the historical action film Dragon Blade starring Jackie Chan, Adrien Brody, and John Cusack.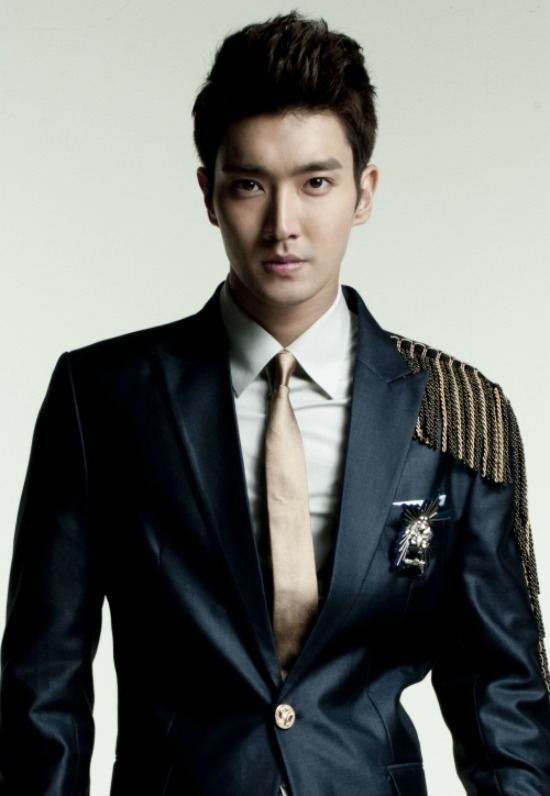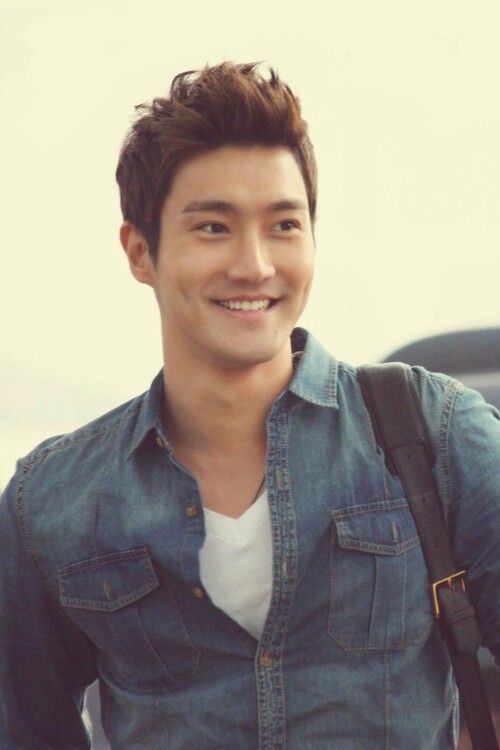 Choi was born on April 7, 1986, in Seoul, South Korea. He has one younger sister, Ji-won. His father is currently the CEO of Boryung Medicine, a pharmaceutical company. He graduated from Gu Jeong High School in February 2006 and from Inha University in February 2012. Choi is a devout Protestant Christian, and has said in an interview that after his career, he would like to become a missionary.
Choi was scouted by a talent agent from SM Entertainment when he was 16 as he was waiting for friends in front of his high school. The agent recommended him to audition for the company's Starlight Casting System. He auditioned without his parent's approval; his parents were notified only after he passed the auditions. Although his parents allowed him to sign a contract with SM Entertainment, they did not give him any help because they wanted him to take responsibility for his actions.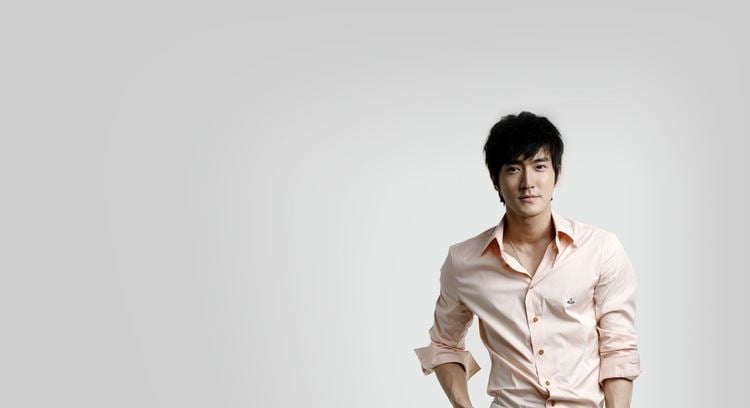 He later moved into dormitories with fellow trainees and was trained in areas of singing, acting, and dancing. He was featured in a music video of The Grace's Dana whilst he was being trained as a solo singer in 2003. A year after, Choi made a brief appearance in short drama, Precious Family and again in 2005 in the KBS drama Eighteen, Twenty-Nine as young Kang Bong-man, while in 2006 he played the supporting role of Park Sang-woo in drama Spring Waltz.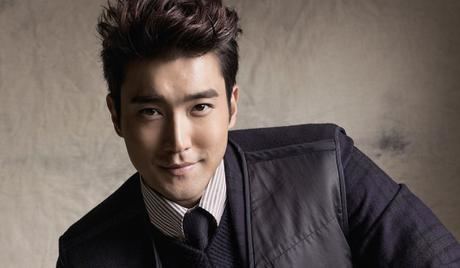 Not long after Choi's first television appearance, SM Entertainment released an announcement that he would officially debut as one of the twelve members in a boy band. A few months before the debut of Super Junior 05, Choi made his first official media appearance with bandmate Han Geng as one of the runway models in a fashion show by Bum Suk.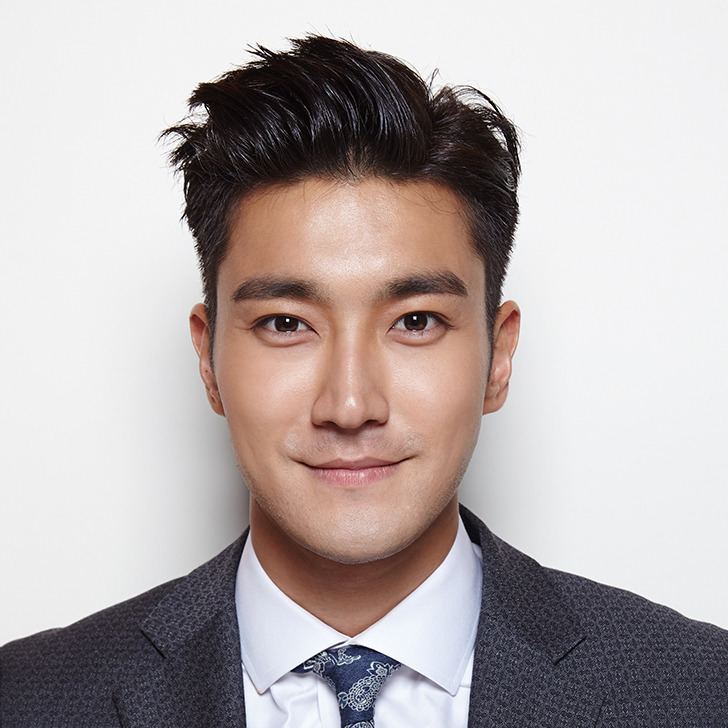 Choi officially debuted as part of 12-member rotational project group Super Junior 05 on 6 November 2005 on SBS's music programme Popular Songs, performing their first single, "Twins (Knock Out)". Their debut album SuperJunior05 (Twins) was released a month later on 5 December 2005 and debuted at #3 on the monthly MIAK K-pop album charts.
In March 2006, SM Entertainment began to recruit new members for the next Super Junior generation. However, plans changed and the company declared a halt in forming future Super Junior generations. Following the addition of thirteenth member Kyuhyun, the group dropped the suffix "05" and became officially credited as Super Junior. The re-polished group's first CD single "U" was released on 7 June 2006, which was their most successful single until the release of "Sorry, Sorry" in March 2009. In the fall of 2007, the group released their second official album, Don't Don, which became Super Junior's best-selling album and South Korea's second best-selling album of the year.
After his musical debut, he was cast in a large supporting role in the Hong Kong epic film A Battle of Wits as Prince Liang Shi, starring opposite Andy Lau. He promoted the movie throughout China with fellow cast members in November 2006. While the film received mixed reviews, Choi garnered positive notices for his performance. He also received praise from co-star Lau, who stated that Choi is a wonderful actor and that he sets a good example for young Hong Kong actors.
In 2007 Choi starred in the high school mystery/comedy film Attack on the Pin-Up Boys with other Super Junior members, released on 26 July. He played one of the lead roles as a controlling and severe class president who was one of the popular possible subjects of being attacked by mysterious forces. A few months later, Choi was cast in mini-drama Legend of Hyang Dan in the lead role of Lee Mong-ryong.
In April 2008, Choi was put into seven-member sub-group Super Junior-M, a Mandopop subgroup of Super Junior for the Chinese music industry. They debuted in China at the 8th Annual Music Chart Awards, simultaneously with the release of their first music video, "U" on 8 April 2008. This was followed by the release of the debut Chinese-language studio album, Me in selected provinces in China on 23 April and 2 May in Taiwan.
In January 2010, Choi starred in SBS drama Oh! My Lady. It is a romantic comedy about a top star who finds himself living with his manager, a 35-year-old woman who is trying to earn money to get custody of her child. He also featured in music videos for fellow label mates, such as Girls' Generation's "Hoot", and Zhang Liyin and TVXQ's Xiah's duet "Timeless", where Choi starred along with fellow Super Junior member Han Geng.
Choi has also appeared in various catalogs and commercials. He modeled in the 3 March 2010 André Kim fashion show. He has been featured in notable magazines such as Cosmopolitan, Elle, High Cut, and Men's Health, as well as modeling for brand names such as Armani, Lacoste, Gucci, Evisu, Burberry. Choi also appeared in Korean brand Spao's catalogues along with SNSD and other Super Junior members; and for the SK Telesys "Reaction" smart phone, as well as Acer products. He is also the main model for Mamonde, a cosmetic brand alongside Kwon Yuri of Girls' Generation.
In April 2011, Choi filmed Taiwanese drama Skip Beat! with Ivy Chen and fellow band member Donghae as the three main characters. It is a live-action adaptation of Japanese shōjo manga Skip Beat! by Yoshiki Nakamura. The filming took place in Taiwan and was broadcast in December 2011.
Choi joined the cast of SBS drama Athena: Goddess of War, a spin-off of 2009 action drama Iris in June, as Agent Kim Jun-ho, a data analyst and rookie elite agent. This was followed by KBS drama Poseidon in August 2011. He was cast in the role of Kim Sun-woo, as part of Intelligence Investigation Team of the Maritime Police, with Lee Si-young. It was originally set for broadcast in July 2011, starring Eric Mun of Shinhwa and Kim Ok-bin in the roles of Kim Sun-woo and Lee Soo-yoon, respectively. However they dropped out when production was halted after the Bombardment of Yeonpyeong incident in November 2011, and Choi and Lee Si-young were re-cast in their roles.
Choi graduated from Inha University in February 2012 alongside fellow member Kim Ryeowook. In March 2012, it was announced that Kwon Yuri of Girls' Generation will join him as the main model of Mamonde.
In June 2012, Choi reunited with his Super Junior bandmates for their sixth studio album, Sexy, Free & Single for released on 4 July. On 26 June Choi's teaser photo was released showing him with long blonde hair under a dip-dyed hat that matches his green eyebrows. In September, Choi returned to television in SBS drama The King of Drama, based around Korean television production. He plays Kang Hyun-min, a top celebrity with a prickly personality, along with Kim Myung-min as production CEO and actress Jung Ryeo-won. It aired at the conclusion of Faith.
On January 7, 2013, Super Junior-M released their second album, Break Down, along with the music video for the lead single of the same name. A press conference took place in Beijing on January 7, and they will promote the album in China.
In March 2014, Super Junior M had a comeback after one year and three months. They released their third EP Swing, where they all were shown as office workers. Though Choi was featured in the MV and song, he did not participate in the promotional cycle as he was busy filming for his upcoming Chinese drama Billion Dollar Heirs. Choi wrapped up filming and moved on to the next film. He then featured in the film Dragon Blade alongside Jackie Chan and Adrien Brody. Choi also participated in the film To the Fore acting alongside Eddie Peng as a cycling athlete.
In August, it was announced that Super Junior would release their 7th album, Mamacita where Leeteuk and Heechul would rejoin them, their first album after their military service. The MV for "Mamacita" was released August 28 and the album was released online a day later and in stores September 1.
On 16 July 2015 at midnight, Super Junior has dropped their tenth anniversary special album part 1 "Devil", followed by special Album Part 2 "Magic" released on September 17 at 12 p.m. KST. After promoting the album, Choi starred in the MBC drama "She Was Pretty" as the second male lead Kim Shin-hyuk, a role in which he received rave reviews for his acting by both critics and fans alike.
Choi enlisted as a conscripted policeman on 19 November 2015. He is set to finish his mandatory military service in the summer of 2017.
Choi is well known as a devout Christian. He frequently posts Bible quotes on his Twitter and Weibo accounts. He also collaborates frequently with the Christian singing group Third Wave Music, even inviting the lead singer to perform with him at Super Junior's Super Show 4 at the Tokyo Dome in Japan.
Choi has joined many UNICEF campaigns since 2010. He was appointed as the special representative of the South Korea committee for UNICEF on 12 November 2015.