Japan




223,593 (2010)


21.53 km2


Kanto




Yoshiki Nagatomo (since July 2002)




University of Electro-Communications, Toho Gakuen School of Music, Shirayuri Womens University, Toho Gakuen College of Drama and Music



Chofu (, Chofu-shi) is a city located in the western end of Tokyo Metropolis, Japan.
As of 2010, the city has an estimated population of 224,878 and a population density of 10,440 persons per km². The total area is 21.53 km2 (8.31 sq mi).
Tokyo Stadium (commonly known as Ajinomoto Stadium) in Chofu hosts soccer games for two J. League teams: F.C. Tokyo and Tokyo Verdy.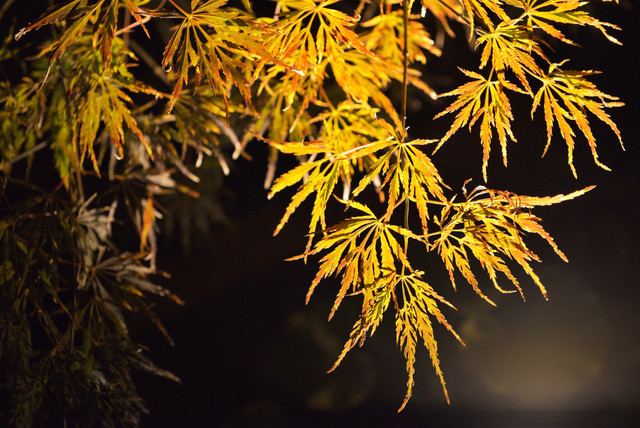 Chofu is approximately in the geographic center of Tokyo Metropolis, on the Musashino Terrace bordered by the floodplains of the Tama River.
The area of present-day Chofu has been inhabited since Japanese Paleolithic times, and numerous remains from the Jomon, Yayoi and Kofun periods have been discovered. During the Nara period, it became part of ancient Musashi Province. During the Sengoku period, the area was frequently contested between the Late Hojo clan and Uesugi clan. During the Edo period, the area prospered as a post station on the Koshu Kaido and as a center for silkworm production.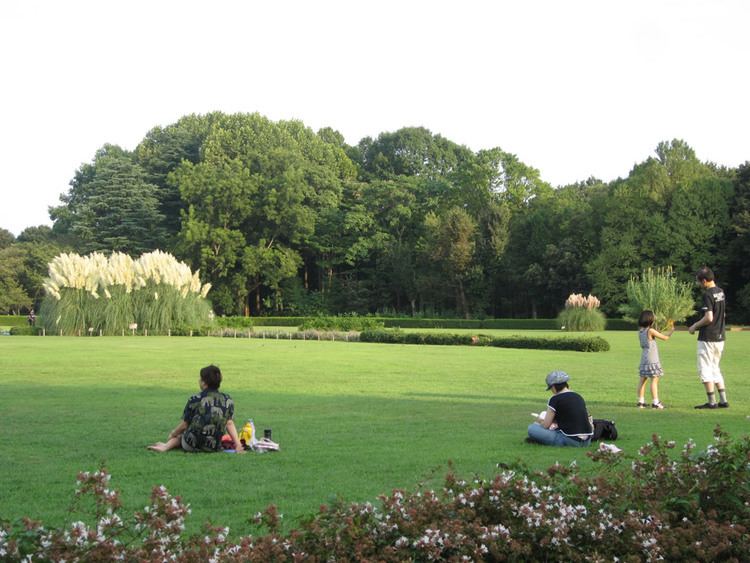 The in post-Meiji Restoration cadastral reform of April 1, 1889, Chofu Town and neighboring Jindai Village were established within Kanagawa Prefecture. The entire district was transferred to the control of Tokyo Metropolis on April 1, 1893. Jindai was elevated to town status on November 3, 1952, and merged with Chofu Town on April 1, 1955, to form the present city of Chofu.
Chofu is primarily a regional commercial center, and a bedroom community for central Tokyo.
Jindai Botanical Garden
Nogawa Park
Every July, Chofu hosts the Chofu City Fireworks Festival, attended by as many as 300,000 people along the banks of the Tamagawa River. The tiny Fuda Station on the Keio Line is inundated on this one day with tens of thousands of visitors.
Chofu has a large cultural centre that supports many groups encouraging the integration of foreigners into Japanese society, providing free Japanese, Shodo, Ikebana, Karate (and many other) lessons.
There is a park and memorial hall commemorating the life of novelist Mushanokoji Saneatsu, a former resident of Chofu.
For the 1964 Summer Olympics, the city served as part of the route for the athletic 50-kilometer walk and marathon events.
Chofu, Tokyo Wikipedia
(,)http://library.osu.edu/projects/bennett-in-japan/images/full/01/3.jpg(,)http://f-pedia.r-cms.biz/files/user/chofu-rose-5.jpg(,)https://fbexternal-a.akamaihd.net/safe_image.php%3Fd%3DAQBp5vk2AnK-fT89%26w%3D640%26h%3D480%26url%3Dhttp%253A%252F%252Fupload.wikimedia.org%252Fwikipedia%252Fcommons%252F4%252F4f%252FKeiokakunight.jpg(,)http://library.osu.edu/projects/bennett-in-japan/images/full/01/6.jpg(,)https://fbexternal-a.akamaihd.net/safe_image.php%3Fd%3DAQA-U0deUWa0X7Cp%26w%3D720%26h%3D540%26url%3Dhttp%253A%252F%252Fupload.wikimedia.org%252Fwikipedia%252Fcommons%252Fthumb%252Fe%252Fed%252FKokuryo_Station_platform_20120819.JPG%252F720px-Kokuryo_Station_platform_20120819.JPG(,)http://upload.wikimedia.org/wikipedia/commons/d/d4/Flag_of_Chofu,_Tokyo.svg(,)http://i1197.photobucket.com/albums/aa429/TwoIslandsUKJP/001%2520-%2520Tokyo%2520Hop%2520Chofu-Oshima/RouteMap.jpg
(,)http://st.houzz.com/simgs/0c91942a04b611f1_4-8296/modern-landscape.jpg(,)http://www.britishmuseum.org/collectionimages/AN00199/AN00199172_001_l.jpg%3Fwidth%3D1500(,)https://s-media-cache-ak0.pinimg.com/736x/9a/2b/51/9a2b511f56e952f11d3b2d528b3ef4bd.jpg(,)http://cache1.asset-cache.net/gc/487969227-japan-kanto-region-tokyo-prefecture-aerial-gettyimages.jpg%3Fv%3D1%26c%3DIWSAsset%26k%3D2%26d%3DX7WJLa88Cweo9HktRLaNXvpScrSMuzuiLMUX7AqOBGLfEu3Ja9X0fWrRm3D3Lf2YQGTca4QISet5B0WjeQ%252FJUg%253D%253D(,)http://cache4.asset-cache.net/gc/487968979-japan-kanto-region-tokyo-prefecture-aerial-gettyimages.jpg%3Fv%3D1%26c%3DIWSAsset%26k%3D2%26d%3DX7WJLa88Cweo9HktRLaNXhHeAxWVLCTWrssnshTmjlZXqey7l6R9IUIQ%252FSeYmocg(,)http://dreams.world.coocan.jp/photo/znif/shimonoseki/chofu/t_chofu_26.jpg(,)http://cache2.asset-cache.net/gc/487969231-japan-kanto-region-tokyo-prefecture-aerial-gettyimages.jpg%3Fv%3D1%26c%3DIWSAsset%26k%3D2%26d%3DX7WJLa88Cweo9HktRLaNXl2%252FVpvrdvOIwX48lv%252F%252FNGBdiO6LOia%252BclxZKFDfy7zhnOTt%252FdgLDe7NfAZgNlTB7Q%253D%253D(,)http://dreams.world.coocan.jp/photo/znif/shimonoseki/chofu/t_chofu_23.jpg(,)http://dreams.world.coocan.jp/photo/znif/shimonoseki/chofu/t_chofu_24.jpg
(,)https://i2.wp.com/farm9.staticflickr.com/8285/7716914650_2957f0aea9_b.jpg(,)http://a1.cdn.japantravel.com/photo/sbj-photo29072/600x400/photo29072.jpg(,)http://media-cdn.tripadvisor.com/media/photo-s/01/47/5e/5f/caption.jpg(,)http://www.dalerobinson.net/wp-content/uploads/2014/02/Jindaiji-Sobaya-small.jpg(,)http://media-cdn.tripadvisor.com/media/photo-s/03/fd/34/83/caption.jpg(,)http://guide-japan.up.n.seesaa.net/guide-japan/image/Jinndaijisannmonn.jpg%3Fd%3Da0