Website

www.chloewise.com







Style

Sculpture, painting, and video art

Born

December 6, 1990 (age 30), Montreal, Quebec, Canada
In bed with chloe wise for galoretv
Chloe Wise is a Canadian artist currently working in New York City. She specializes in sculpture, painting and drawing, collage, and digital art. Wise became widely recognized in 2014 when actress India Menuez attended a Chanel launch event wearing Wise's sculpture, "Bagel No. 5," a realistic sculpture of a bagel with cream cheese adorned with a Chanel purse chain and charm. The sculpture was believed to be a real purse designed by Chanel, until it was revealed that the "bag" was part of a collection created by Wise.
Contents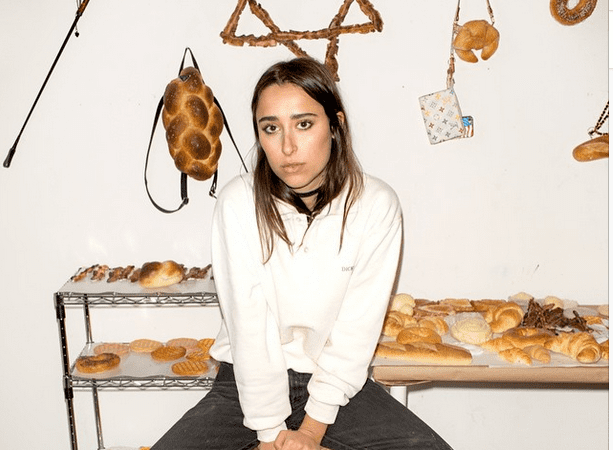 An interview with chloe wise part one
Early life and education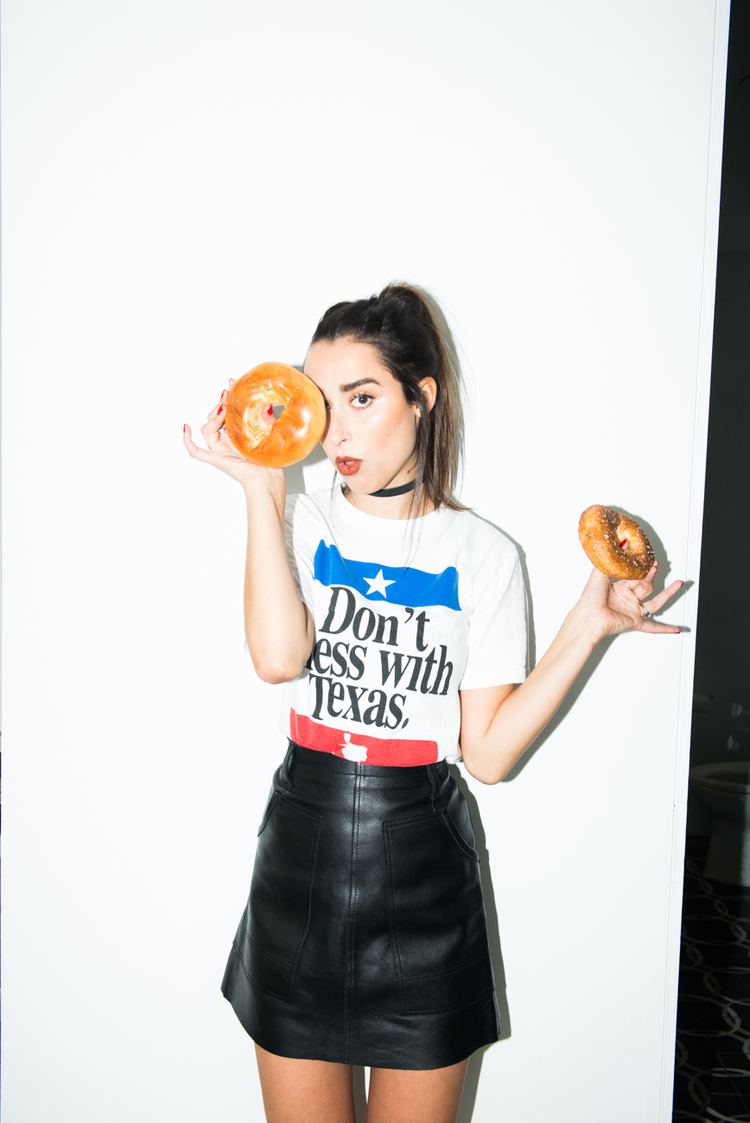 Chloe Wise was born and raised in Canada. She graduated with a Bachelor of Fine Arts degree from Concordia University in Montreal where she studied studio art and art history. She was previously assistant to artist Tibi Tibi Neuspiel.
Career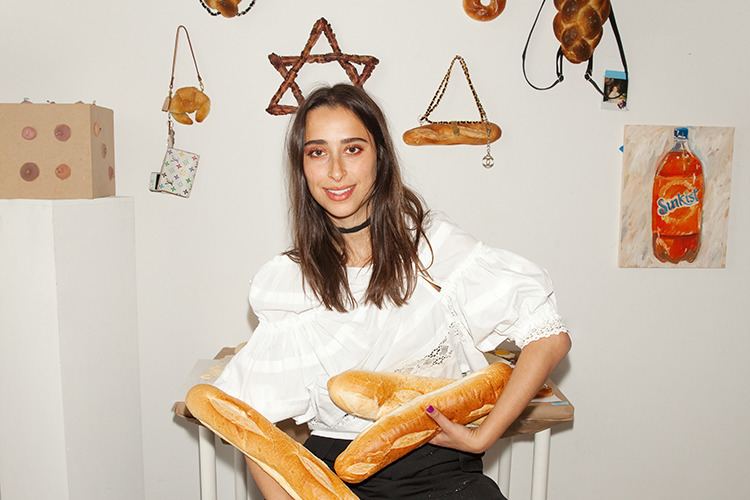 Some of her work includes the cubic installation, "Quit Playing Games with my Nips," a sculpture of dice covered in pierced nipples made of latex, as well an installation of the Star of David made out of cooked bacon called "Star of Larry David."
Bread 'It' Bags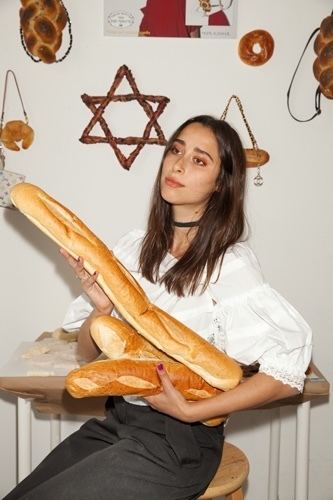 In 2013, Wise began a collection of sculptures featuring different kinds of bread adorned with designer labels modeled after various It bags. The sculptures were made out of urethane and oil paint and finished with a designer label or charm along with straps to make it look like a functional bag or purse. The collection began with a play on the Louis Vuitton "baguettes," in which Wise created a bread mold of a baguette out of urethane and then painted it with oil paints to resemble a real loaf of bread. She then drilled into the sculpture to add straps and a Louis Vuitton charm. The collection also includes a Prada backpack made of a sculpted, braided challah loaf titled "Ain't No Challah Back Girl," and another piece with a sculpted bagel with cream cheese completed with a Chanel chain and charm called "Bagel No. 5."
In an interview with Lucky Magazine, Wise stated that the idea for the collection stems from the notion that: "Bread is a symbol of status and wealth (think 'the breadwinner' or the use of the term 'dough') and these 'it' bags connoted status in the early 2000s..." Wise goes on to explain: "I wanted to show the parallels between the idolatry for luxury items in fashion with the equivalent importance of the commodity in the art world."
In October 2014, Wise lent "Bagel No. 5" to actress India Menuez to wear to the Chanel No. 5 film launch event. The "bag" was believed to be a real Chanel purse by onlookers and various news outlets. Soon after, it was revealed that Wise had created the sculpture as part of her 2013 collection.
During her interview with Lucky Magazine, Wise was asked about her thoughts on how the fashion industry reacted to her sculpture: "Part of me dislikes it because I want to be clear that these are art objects and not fashion pieces, but on the other hand I think it's pretty funny that I was able to prank the fashion world and obtain that kind of viewership." The sculpture was later sold as part of the art auction at the RxArt's 14th annual benefit party.
Exhibitions
November 17th, 2016 – January 14th, 2017 – "Chloe Wise: Cats not fighting is a horrible sound as well" at Division Gallery, Montreal, Canada
March 25th – May 2nd, 2015 – "Chloe Wise: Pissing, Schmoozing, and Looking Away" at Division Gallery, Montreal, Canada
June 5th – July 4th, 2015 – "Chloe Wise: That's Something Else, My Sweet" at Galerie Sebastien Bertrand, Switzerland
References
Chloe Wise Wikipedia
(Text) CC BY-SA