Years active

1986–present







Birth name

Chandana Chitral Somapala

Born

4 November 1966 (age 49) Colombo, Sri Lanka (

1966-11-04

)

Genres

Rock, Heavy metal, Power metal

Instruments

Vocals, Keyboards, chapman stick, Bass & Guitar

Associated acts

Power Quest, Civilization One, Rekuiem, Red Circuit, Firewind, Avalon, Faro, Domain, David Shankle – Group

Record labels

Limb Music, EMI, Century Media Records, Massacre Records, Metal Heaven

Similar People

Red Circuit, Chithra Somapala, Civilization One, Indrachapa Liyanage, Power Quest




Profiles






Occupation(s)

Vocalist and Composer
Sukumala Banda Lelawa Chitral Somapala DELL Studio on TV Derana 30 04 2014 Episode 05
Chitral "Chity" Somapala (born 4 November 1966) is a Sri Lankan hard rock and heavy metal vocalist. He is known for his work with European power metal bands Firewind, Power Quest, Avalon, Faro, Red Circuit and Civilization One. Somapala gained popularity in his home country due to his Sinhala track "Nadee Ganga" which was released in 1998.
Contents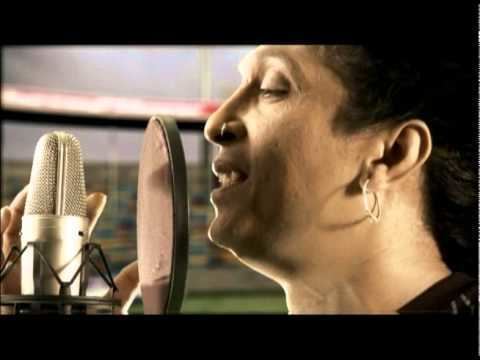 Personal life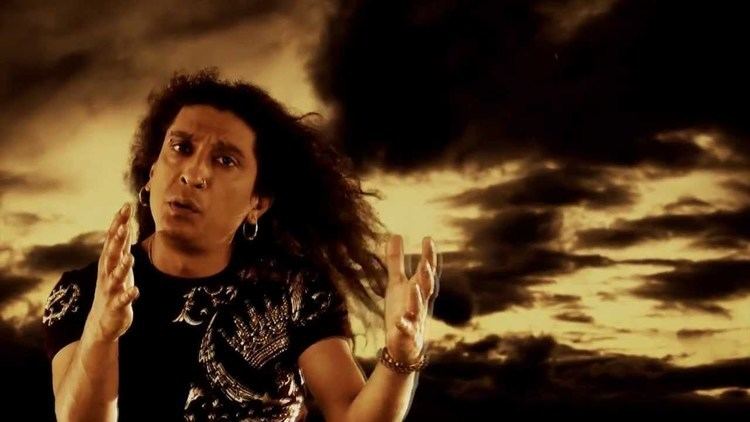 Chitral "Chity" Somapala was born into a famous musical family in Colombo, Sri Lanka, on 4 November 1966. Chitral was educated at Isipathana College - Colombo 05 / Sri Lanka. Both parents, P.L.A. and Chitra Somapala, were renowned Sri Lankan singers. They both contributed on the soundtrack of the film Asoka. P.L.A. Somapala was working as a film music director.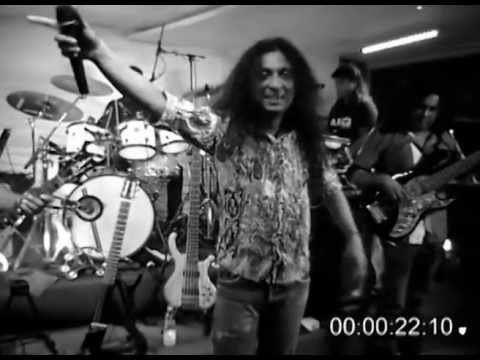 At the age of 10, Chity started guitar lessons. He switched to electric bass at 14 and began singing soon thereafter. At the young age of 17 he was able to hit the Top 40 nightclub circuit in Colombo, and ended up gigging with the leading bands and artists of the country. In 1985, he joined the Sri Lankan band Shock, an alternative band founded by Diliup Gabadamudalige, the pioneer of computer-based music production in Sri Lanka and main figure of the modern music scene of the country.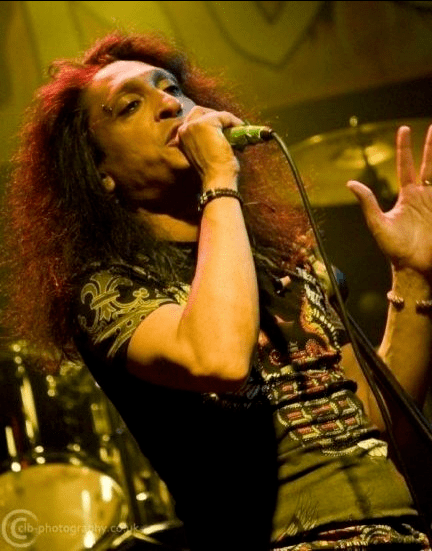 In 1986, Somapala traveled to Europe (Switzerland, Germany, Austria and Finland) as the bassist and singer of a Top 40 band called Rendezvous, later renamed "Friends". The band managed to back many well known artists in these countries. After touring for some time from club to club, playing Top 40 Hits, he decided in 1994 to leave this scene to concentrate on performing only as a vocalist to follow his dream of playing original hard rock/heavy metal. In 1996, he joined a popular German underground metal act called Court Jester and recorded the album Forced to Believe, which received favourable reviews throughout the European press.
Work
In 1998, he contributed the song "Nadee Ganga Tharanaye" in which the melody was based on "Many rivers to cross" by Jimmy Cliff for a TV/radio commercial for the Lion beer company in Sri Lanka, which was very much in demand in the country, unique as it was a song with lyrics in Sinhala language sung with a hard rock/metal touch. He joined Avalon, a German melodic power/progressive band as frontman and lead singer. In cooperation with others, Avalon was produced by Charlie Bauerfeind (who also produced such acts as Helloween, Gamma Ray, Blind Guardian, Saxon, etc.). Avalon's third album, Vision Eden, received excellent reviews in the international press and the Vision Eden tour saw Avalon as a support act for bands like HammerFall, Uriah Heep, Metallica, Motörhead, Royal Hunt, Pink Cream 69, and many others.
During the summer of 2000, he participated on Avalon's 4th album Eurasia under the hands of Sascha Paeth, who is known for his work with Rhapsody, Kamelot, Heaven's Gate, Angra and others. On Eurasia there can be heard some of the Asian musical influences from his home country Sri Lanka (Music of Sri Lanka). Besides the vocal parts on Eurasia, Somapala can be heard playing the Chapman Stick. The release of Eurasia was followed by a European tour with Metalium. Avalon disbanded shortly thereafter.
In 2002, he contributed the "Greenland's Theme" for the Isipathana International Rugby Championships in Sri Lanka with Frank Rohles, who happened to be the guitarist of the German Queen tribute band Innuendo. After this session, he formed a melodic rock outfit together with Frank Rohles, called Faro. The band released Dawn of Forever through MTM Music in summer 2003, and that year he also completed the album Echoes of a Nightmare with the Swedish Symphonic Metal band Moonlight Agony. Also in 2002, he contributed powerful and soulful vocals for several songs on the album Metanoia, an independent musical project by WOLFF. Once again, he skills as a Chapman Stick player were also used in the song "Rut System" (Metanoia).
At the end of 2003, he was auditioned by the young Greek guitar virtuso Gus G to join Firewind for a January 2004 headling tour of Japan. After the successful Japanese tour, Gus G asked Somapala to join the band on a permanent basis, and they started sharing ideas for the third Firewind album. The result of their collaboration, Forged by Fire entered the Japanese TOP 100 and received excellent reviews all over the world. After a tour with Hammerfall during their Ice Breaker Festivals Somapala decided to leave the band in 2005.
In 2006, he founded his own band Civilization One, which released the album Revolution Rising in 2007. Civilization One disbanded in 2010.
He is currently recording and performing with the German band Red Circuit and the British classic rock/metal band Rekuiem, one of the founder members of the new wave of British heavy metal movement back in the 1980s.
In May 2010, Somapala joined the British power metal band Power Quest. After, 17 months and an album release (Blood Alliance) with Power Quest, Somapala left the band on amicable terms.
Achievements
• 2008 and 2009: Performing at the "TNL-Onstage-Show Sri Lanka" with CIVILIZATION ONE as special guest as the first ever international metal act
• Performing at Wacken Open Air Festival with the band ROKKEN
• Contributed to the singing technique book "Raise Your Voice" by Jamie Vendera (USA)
• 2009: Concert with the Luxembourg Philharmonic Orchestra as solo singer at Rock um Knuedler with Professor Gast Waltzing
• 2011: Composing and singing the Cricket Championship song, "Believing the Dream," in Sri Lanka
• Performance in the USA with RED CIRCUIT at the Premier ProgPower USA Festival
• 2012: recording first solo album "Photographic Breath"
• Composer and singer of the Olympic theme song "Dreams of Fire" for MTV in Sri Lanka.
Discography
1996 – Court Jester – Forced To Believe (Allister Records)
1998 – Avalon – Vision Eden (Omega Records)
2000 – Avalon – Eurasia (Omega Records)
2000 – Aimless – Seven Stars and Supernova (Bellaphone/Allister Records) (Bass Player)
2001 – Another Piece of Metal – Tribute To Scorpions (Dwell Records)
2002 – Shadowkeep – A Chaos Theory – (Limb Music) – Backing Vocals
2002 – WOLFF – Metanoia – (LEICO Music, LC-7701) – Guest Vocals (some songs)
2003 – Faro – Dawn of Forever (MTM Music)
2003 – MTM Compilation – Volume 9 (MTM Music)
2004 – Final Chapter – The Wizard Queen (Underground Symphony) – Guest Vocals
2004 – Moonlight Agony – Echoes of a Nightmare (Massacre Records)
2004 – Mystic Prophecy – Never Ending (Nuclear Blast) – Backing Vocals
2004 – Firewind – Forged By Fire (Emi/Toshiba)
2005 – Firewind – Forged By Fire (Century Media Records)
2006 – Faro – Angelost (MTM Music)
2006 – Red Circuit – Trance State (Limb Music)
2007 – Civilization One – Revolution Rising (Metal Heaven)
2009 – Red Circuit – Homeland (Limb Music)
2009 – Chitral Somapala – The Works (Criminal Records)
2011 – Power Quest – Blood Alliance (Napalm Records)
2012 – Chitral Somapala – Photographic Breath (Audio Gate Productions - M Entertainment)
2012 – Mob Rules – Cannibal Nation (AFM Records)
2012 – Civilization One – Calling the Gods (Limb Music)
2014 - Chitral Somapala - "Sinhabumi" (M Entertainment - Audio Gate Productions)
2014 - Mob Rules - "Time Keeper" (AFM Records)
2014 - Red Circuit - ''Haze of Nemesis" (Limb Music)
References
Chitral Somapala Wikipedia
(Text) CC BY-SA