Director

Soumik Chatterjee




Music director

Jeet Ganguly




Country

India






Genre

Drama




Writer

Anindya Bose




Language

Bengali





Release date

April 11, 2014 (2014-04-11)




Cast

Arjun Chakrabarty, Urmila Mahanta


Genres

Drama, Crime Fiction, World cinema, Bengali Cinema




Songs

Eka Ekla Mon (Female Version)




Similar movies

Jeet Ganguly composed the music for Chirodini Tumi Je Amar 2 and You Are Mine Eternally

Mon bojhe naa chirodini tumi je amar 2 arjun chakraborty arijit singh 2014
Chirodini Tumi Je Amar 2 2014 a Bengali crime drama romantic film. It is a remake of 2012's Super Hit Tamil film Vazhakku Enn 18/9 directed by Balaji Sakthivel.[1]It is the sequel of immensely popular Bengali film Chirodini Tumi Je Amar. The film stars Arjun Chakrabarty and Urmila Mahanta. Story of 'Chirodini Tumi Je Amar 2' focuses on how certain pranks played by plus two students, later turn out to be serious troubles in the life of many. The film portrays the theme of romantic love between two pairs of lovers. . The soundtrack to the film became very popular upon its release.
Contents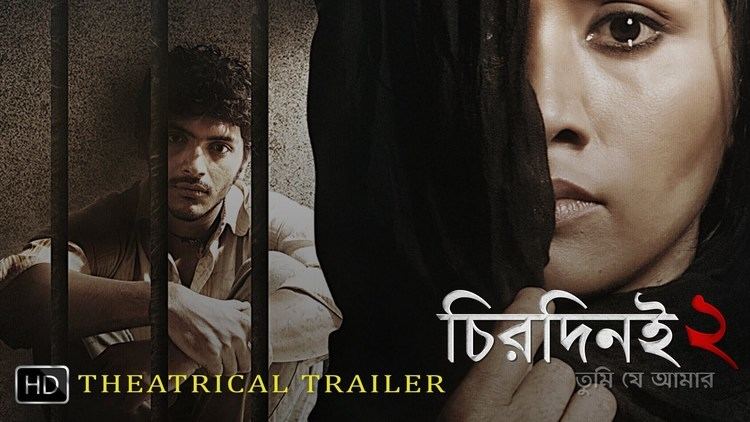 Eka ekela mon chirodini tumi je amar 2 arjun chakraborty arijit singh 2014
Plot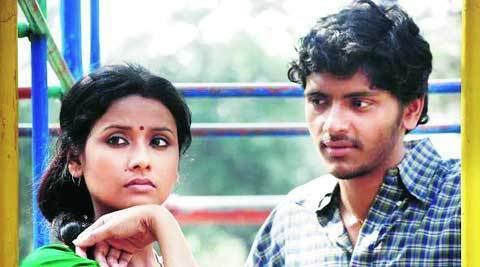 The film starts with a girl (Urmila Mahanta) who is being admitted to a hospital after she has been attacked and her face burnt with acid. The police inspector (Kharaj Mukherjee) is being mobbed by the media inquiring about the girl. The screen then zooms as if the girl's eyes/eyelids is the camera which is opening and closing. The doctors are continuously trying to bring her back to consciousness. The inspector (Kharaj Mukherjee) is seen asking the girl whether she has seen or remember who has attacked her with acid. The girl falls back to unconsciousness again while the doctor is seen requesting the police to continue his interrogation after she becomes more stable. Police comes out of the room and sees the girl's mother Soma Chakraborty crying her heart out. The inspector asks her whether she knows or is aware of who might have done a heinous crime like this. She sobs and says her daughter is a very good girl, she has no such flings and she cannot understand who might have done this. Upon further interrogation, the mother says that there is a certain guy, tall, thin and dark complexioned who is always stalking her daughter. The inspector asks his subordinates to find that guy.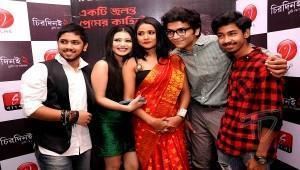 The next seen is seen Arjun Chakrabarty being dragged to the police station by the subordinates in front of Kharaj Mukherjee while Arjun Chakrabarty continuously pleading and crying that he has not done anything. Kharaj asks him his details and Arjun Chakrabarty starts telling him his utter painful story since childhood (he is from Raghunathpur Purulia) where his parents were threatened by the money lenders who insult and attack his father and Arjun Chakrabarty is forced to come to Kolkata and work in a chanachur factory to support his family. He sends money back to his family while he and his fellowmates are being inhumanly tortured by the chanachur factory owner Shantilal Mukherjee. After Arjun Chakrabarty's parents died after they were buried alive by an overburden dump in a quarry where they used to work back in Purulia,the chanachur factory owner Shantilal Mukherjee did not inform him about his parents' death. Arjun Chakrabarty came to know about the news after 2 months from a co-worker (who also was from Purulia). Upon investigating his wallet, Kharaj comes across the photo of a certain girl (Urmila Mahanta) and asks him about her. Arjun Chakrabarty starts telling him that how he left the chanachur factory to go back home, then comes back to Kolkata again and how he was rescued by a prostitute who treated him like her brother and also arranges a job for him at a local street food joint/stall. One day Arjun Chakrabarty accidentally spills water on the road when Urmila Mahanta and her mother Soma Chakraborty were walking by. He gets scolded by Soma Chakraborty for being callous and irresponsible and also for eyeing her daughter. Everyday the girl Urmila Mahanta along with her mother pass by in front of the food stall. Riddhi Sen comes along as a helper to Arjun Chakrabarty in the food stall. Then we are shown various incidents by which we realize that Arjun Chakrabarty's image was mistakened by everybody around him- all due to his innocent and pure heart as he is still not hardened and moulded by the city's cruel, seflish politics and people.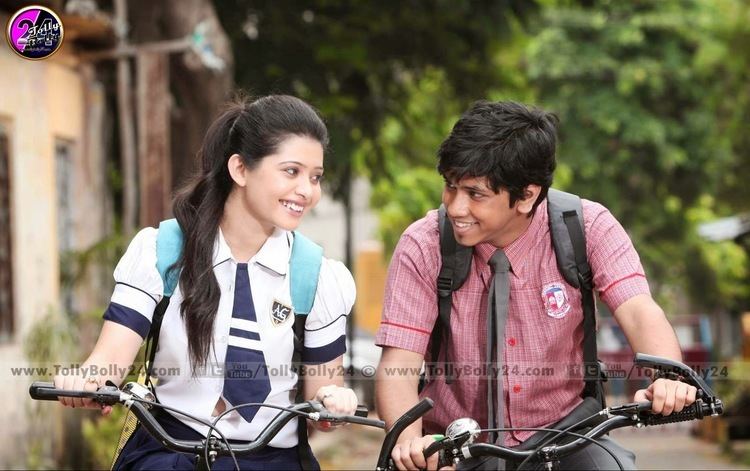 Next the story shifts when Ena Saha comes to the police station to lodge a complaint against a certain boy Raj Bihu Mukherjee studying in Class 12 whom she suspects could have thrown acid at Urmila Mahanta thinking her to be Ena Saha. Ena Saha starts her story by talking about taking in Urmila Mahanta for work to look after her as they have just been transferred from Agartala Tripura and both her parents are working. Everyday Raj sees Ena Saha while she goes to school. He is the spoilt son of a famous rich socialite who is in the administration of a big school and who has good contacts with ministers. Raj starts his camaraderie with Ena Saha by coming to her house with an excuse of wanting to understand Organic Chemistry but during his short stay in her house, he films Ena Saha's video on his mobile phone which he shows to his friends in school the next day. He invites her to his birthday party, gives her a lift and spend time in a coffee shop as long her bicycle was getting repaired, gifts her a mobile phone as token for his apology when Ena Saha's father forbids her to attend his birthday party at Park Street and scolds Raj when he calls her on the landline. Also, he persuades her that since her treat is pending, he wants to take her somewhere to fulfil the long pending treat. She is taken to a resort where the attendant pushes her (on Raj's previous instructions which looks like an accident) into the swimming pool. Bihu Mukherjee books a room for Ena Saha to dry off her clothes and take rest. Ena Saha is seen full impressed with Raj.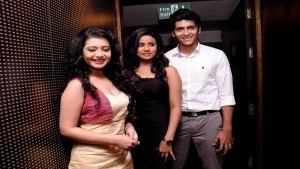 While coming back, Raj's car breaks down and he asks Ena Saha to wait in the car while he goes and brings a mechanic. While he is gone, she browses though his mobile phone and discovers Ena Saha's videos-one shot in her own home and the other shot in the room of the resort when Raj had come and put his mobile phone on charging on the dressing table in front of the mirror keeping the camera on. She is devastated and immediately deletes the videos and takes out the memory card. At that time Raj has come back. After she reaches home, Raj is excited to see the video and send them to his friends but he does not get any video and finds that the memory card is missing. He torments Ena Saha on the road attacks her by throwing her off from her bicycle. Since then, Ena Saha always takes her mother to school and asks her to bring her back too. One day, after returning from school, she finds there is no water in the bathroom. Her mother comes to the terrace only to see that the tap has been turned off. During this time, Bihu Mukherjee thinks Ena Saha to be alone at home and rings the bell only to be opened by Urmila Mahanta and he throws the acid at her face.
Kharaj Mukherjee listens to all of it and immediately gives instructions to call Raj and her mother to the police station when Raj 's mother does not receive his phone call from the police station and avoid it. Raj's friends are scolded by the police and Kharaj Mukherjee and all their mobile phones confiscated. Soon after Raj and his mother reaches the police station the next day, Raj is terrified when her mother was asked to sit outside and the police start naming the sections of Indian Penal Code under which he will be booked. Raj gives away under fright and pressure and admits that he has done the crime while his mother is shown calling the minister and asking him to help release her son. The minister calls Kharaj Mukherjee and makes a deal with him while Arjun Chakrabarty is beaten ruthlessly and cruelly so that he is pressurized to admit the crime falsely and Raj is released scot-free. Arjun Chakrabarty does not give away under pressure until Kharaj Mukherjee moulds him emotionally and influences him to take the accusition on himself, the money that would have been spent on bailing out a rich spoilt brat can be used for Urmila Mahanta's treatment. Arjun Chakrabarty is influenced by his unconditional love for Urmila Mahanta and becomes ready to take the blame on himself. He is sentenced to 10 years imprisonment and INR 5000 as punishment. Riddhi Sen comes to see his old friend and refuses to believe that he can do such a crime. Arjun Chakrabarty tells Riddhi Sen the whole actual story and Riddhi Sen in turn goes and tells Urmila Mahanta the whole truth and also about the unconditional love Arjun Chakrabarty has for her. Urmila Mahanta becomes furious on hearing the whole story and she goes to meet Arjun Chakrabarty to court on the day of his hearing. She sees as Arjun Chakrabarty is frisked away by the police in the police van to the jail. She comes up to Kharaj Mukherjee and gives him a letter where she accuses him of sending an innocent, poor man to jail for a heinous crime that he hasn't committed while the rich spoilt kid goes scot-free. Her late father had taught her to always avenge any wrongdoing or misdeed. As soon as Kharaj Mukherjee looks up at her, she throws acid at his face to avenge Arjun Chakrabarty. She is caught and sent to jail for 10 years while Arjun Chakrabarty is freed and Raj is arrested for his crime.
The movie ends with the police calling out for Urmila Mahanta's family members for visit in the jail & Arjun Chakrabarty coming to visit his lady love Urmila Mahanta along with her mother and Riddhi Sen. As Arjun Chakrabarty meets his lady love and cries out for her, her eyes become moist reaching out to Arjun Chakrabarty and the veil on her face is blown away revealing the burnt side of her face while Arjun Chakrabarty is pulled out by a police constable and he continues promising her "I will wait for you forever".
Cast
Arjun Chakrabarty
Urmila Mahanta
Riddhi Sen
Bihu Mukherjee
Ena Saha
Kharaj Mukherjee
Shantilal Mukherjee
Soma Chakraborty
Sumit Samaddar
References
Chirodini Tumi Je Amar 2 Wikipedia
(Text) CC BY-SA
Chirodini Tumi Je Amar 2 IMDb