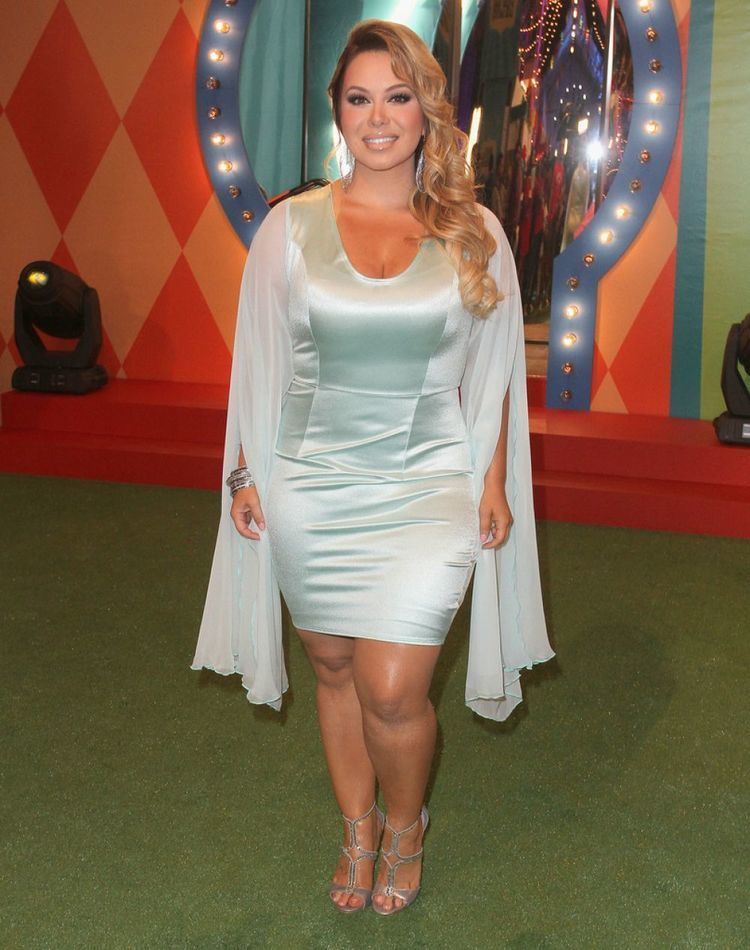 Janney Marín Rivera was born and raised in Long Beach, California, to Jenni Rivera and José Trinidad Marín. She is the niece of singer Lupillo Rivera. She is the eldest of five children.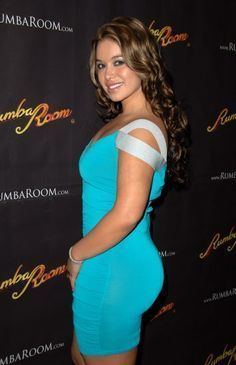 In 1997, her aunt, Rosie Rivera came forward and confessed to Jenni Rivera, that José Trinidad Marín, used to sexually molest her, and was now doing the same to Chiquis. Physical examination showed he'd done the same with her younger sister Jacqie Marín. The molestation case was opened in 1997 and Marín spent 9 years as a fugitive before he was apprehended in April 2006 and convicted of sexual assault and rape. In May 2007, José Trinidad Marín was found guilty of 6 out of 9 charges and sentenced to more than 31 years in prison without parole.
On December 8, 2012, her mother Jenni Rivera performed a concert at the Monterrey Arena in Monterrey, Nuevo León. At 2:00 a.m. on December 9, when the show ended, Rivera held a press conference at the same venue. She left the Arena along with her staff and departed from Monterrey International Airport at 3:00 a.m. CST. At approximately 3:20 a.m. CST a US-registered private Learjet 25 N345MC (manufactured in 1969, the year she was born) carrying two pilots and five passengers, including Rivera, lost contact with air traffic control near Iturbide, Nuevo León, Mexico. The plane was en route to Toluca for an appearance by Rivera on La Voz ... México. All on board were presumed dead by Mexican authorities when the wreckage was found later that day with no apparent survivors. Jenni Rivera's father Pedro Rivera confirmed in a Telemundo interview that his daughter had died in the crash. Mexican aviation authorities declared in the media that the plane was shattered into fragments which spread as far as 300 meters or the equivalent of three football stadiums. The impact of the crash was so severe that it is believed the plane went down in a nose dive at speeds of up to 700 mph. Because the plane was a US-registered aircraft, and had one U.S. American citizen on board (Jenni Rivera) the NTSB sent its team of investigators to assist their Mexican counterparts.
On April 7, 2015 she released a memoir called Forgiveness, she revealed the reasons she and her mother, Jenni Rivera, stopped speaking in October 2012. She also revealed that she was molested by a woman. She also confirms that the reason for her and her mother's separation stemmed from the rumor that she had an affair with Esteban Loaiza. She continues to deny the rumor and attributes it to "toxic voices" that surrounded her mother at a time when she was deeply lonely and confused, leading her to doubt her then-husband's fidelity and her own daughter's loyalty. She also states, in an attempt to find evidence of incriminating behavior, Rivera looked at video footage from her home's security system, and found an instance in which Chiquis is seen leaving the master bedroom which Rivera shared with Loaiza while they were married. Chiquis goes on to say that Rivera became fixated with the video, and watched it so many times that she had made herself believe her daughter actually "came back to the house and snuck back into the bedroom" to have a sexual encounter with Loaiza.
She made her television debut with her reality show Jenni Rivera Presents: Chiquis & Raq-C, Chiquis 'n Control, and also appeared on her mother's hit spin-off reality show I Love Jenni. She also starred in her mini web—series Chiquis Confidential. She and her siblings are set to star in a spin-off of I Love Jenni called The Riveras. The series is going for its third season.
Rivera began her singing career in early 2014, releasing her first single "Paloma Blanca". It was written by her and dedicated as a tribute to her late mother. At Premios Juventud she made her musical debut on international television with her performance of "Esa No Soy Yo".
On April 6, 2015, Chiquis declared to the daily newspaper Miami Herald, she would be releasing an album called Ahora, on June 2, 2015. She stated, "I called it Ahora because it's about living in the moment and appreciating the now. I feel that's how my life can be summed up. It really has a little bit of everything — pop mixed with banda. I love all types of music and didn't want to limit myself since I am my own record label [Sweet Sound Records] I was able to take my time with it. I want to give that to people. I don't know anyone who listens to just one type of music — it's universal and brings everyone together."
Rivera's musical style is classified as banda, a form of traditional Mexican music popular in Mexico and parts of the United States with large Hispanic populations. Banda music originated in the state of Sinaloa and the music sound is primarily instruments such as tuba, clarinets and trumpets, i.e. Banda El Recodo; Banda La Costeña.
Ahora (2015)
Entre Botellas (2017)
The Billboard Latin Music Awards are awarded annually by the Billboard magazine in the United States. The Billboard awards are the Latin music industry's longest running and most prestigious award. Chiquis has currently received one nomination which is currently pending; she has been nominated against her late mother.
The Juventud Awards are awarded annually by the television network Univision in the United States. Chiquis has received three nominations.
The Latin American Music Awards are the Spanish-language version of the American Music Awards hosted on U.S. Spanish-language television network, Telemundo.
The Lo Nuestro Awards are awarded annually by the television network Univision in the United States. Chiquis has received two award from three nominations.
The Premios De La Radio are awarded annually by the television network Estrella TV in the United States for the Regional Mexican Music genre. Chiquis has received one nomination, and in 2014 she lost the award to her late mother Jenni Rivera.
The Tu Mundo Awards are produced by Telemundo awarded annually from the American Airlines Arena in Miami, Florida.