Director

Monte Hellman


Initial release

August 4, 1978 (Italy)


Duration




Language

Italian




Genre

Western




Initial DVD release

March 6, 2007







Writer

Ennio de Concini,

Vicente Escriva Soriano

, Jerry Harvey


Directors

Monte Hellman, Tony Brandt


Music director

Pino Donaggio, John Rubinstein


Cast

Fabio Testi (Clayton Drumm), Warren Oates (Matthew Sebanek), Jenny Agutter (Catherine Sebanek), Sam Peckinpah (Wilbur Olsen),

Isabel Mestres

(Barbara Sebanek),

Gianrico Tondinelli

(Johnny Sebanek)


Similar movies

Looper

,

The Big Gundown

,

Hole in the Forehead

,

The Texas Chainsaw Massacre: The Beginning

,

Django

,

Bodyguards and Assassins



China 9 liberty 37 1978 trailer
China 9, Liberty 37 (Italian: Amore, piombo e furore) is an Italian-Spanish 1978 western film directed by Monte Hellman, starring Warren Oates, Jenny Agutter, and Fabio Testi. Noted director Sam Peckinpah has a small, rare acting role. The film was shot in locations in Spain and Italy by cinematographer Giuseppe Rotunno. Pino Donaggio composed the musical score. The film had a very sparse theatrical release in the United States, and did not play in some cities until as late as 1984.
Contents
Plot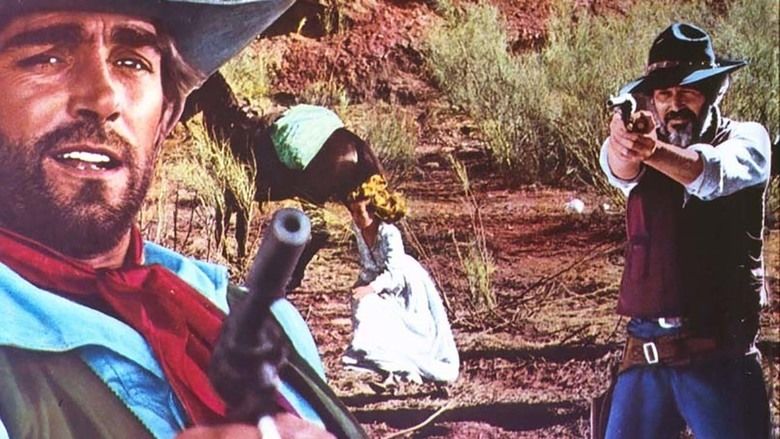 Gunslinger Clayton Drumm (Testi) is in jail, about to be hanged, when railroad company men offer him a chance to live if he will agree to murder Matthew Sebanek (Oates), a miner who has steadfastly refused to sell his land to the railroad.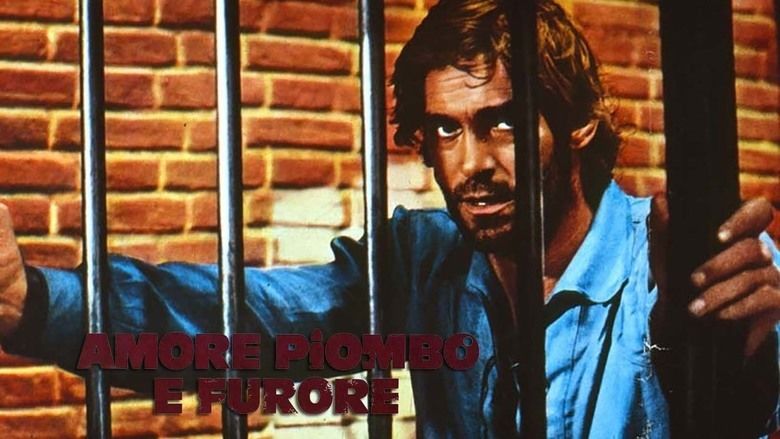 Although he accepts the assignment, Clayton has become weary of killing and wants to try to build a new life for himself. The would-be killer finds Matthew at his ranch and after some initial suspiciousness, Matthew and Clayton become friends, even though Matthew correctly guesses that Clayton has been sent by the railroad, the same railroad Matthew once worked and, as he admits to Clayton, killed for. Matthew is married to the beautiful Catherine (Agutter), who greatly complicates matters by falling in love with Clayton. She follows Clayton when he goes for a late night swim in the nearby hot springs. She disrobes, and Clayton has sex with her. The next morning, when Matthew discovers his wife's infidelity, he becomes infuriated. Catherine stops him from shooting the departing Clayton. When he begins beating her, she stabs him in the back and then hits him on the head with a rolling pin. Believing that she has killed her husband, she catches up with Clayton and persuades him to escort her to Liberty, a town where she can catch the train. For money she intends to sell Matthew's special high-powered rifle which Matthew has said is worth $100. Clayton insists that he is the one who should buy the rifle and offers the $100 to Catherine.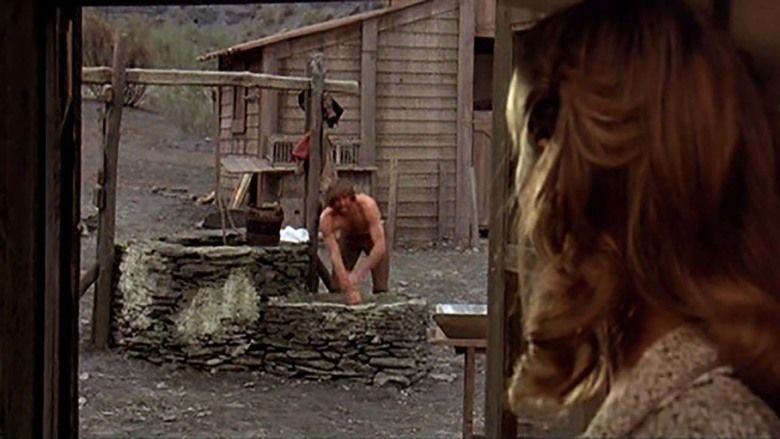 Clayton and Catherine stop for the night in a hotel in a small town where Catherine has a bath and where she and Clayton enjoy a night in bed with each other. In amorous chit-chat after they have had sex, Clayton tells Catherine he hasn't made love with many other women; indeed, she is only the second married woman with whom he has had sex. When Catherine inquires about what happened to the husband of the first, Clayton forebodingly says that he shot him after the husband had shot and killed his wife.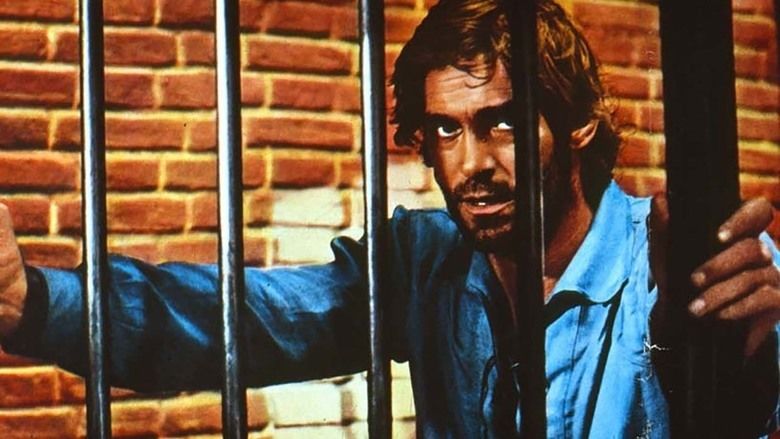 In the morning at breakfast one of Matthew's brothers, Virgil, coincidentally appears and, after ordering his own breakfast and recognizing Catherine and Clayton from having been at Matthew's a day earlier for a family party, inquires, "Where's Matt?" Clayton tells him what he believes is the truth, that Catherine has killed Matthew who had attacked her and he is still "back at his place." Virgil is intent on taking Catherine back with him and says he will challenge Clayton to draw in order to do so, but Clayton, advising him not to, easily disarms Virgil and Clayton and Catherine leave the hotel. Virgil follows them out of the hotel and, having retrieved his gun, attempts to shoot Clayton, who, warned by Catherine's "Look out!," turns, shoots and kills Virgil. Catherine, presumably distraught at the recent turn of events, goes to a church to pray where Clayton retrieves her, and they mournfully embrace.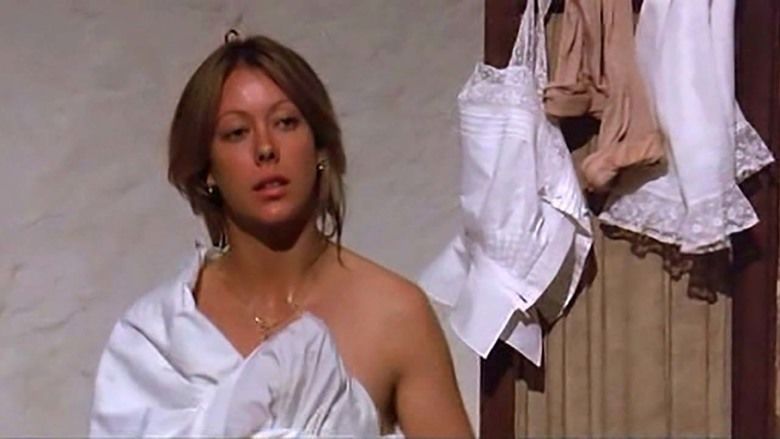 Meanwhile, back at the ranch, Matt has apparently recovered. As his wounds are being attended to, a wagon with a lone driver pulls up at the house delivering Virgil's corpse. Matt and his remaining three brothers set about burying Virgil, but, vowing to finish the burying when they return, Matt insists they leave immediately, eager to get after Clayton and Catherine. Virgil's grieving widow Barbara is left behind weeping at her husband's grave.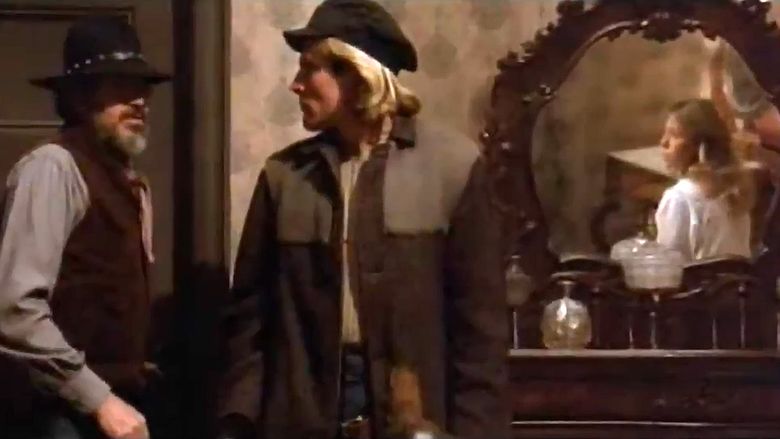 On the trail Clayton and Catherine have stopped to rest. Catherine musingly asks, "What choices do I have?" to which Clayton replies, "Whoring or teaching school." Catherine adds, "Or get married again." Expressing his credo that being independent is the best way to live, he says to Catherine, "I need you tonight and I hate you for it." So much for his philosophy of life and her (women's) prospects on the frontier.
Back on the trail, the two lovers encounter a lost dwarf who's become detached from his circus, a thing Catherine has never heard of much less seen. Clayton hoists him up behind Catherine on her horse and they ride into town, presumably having arrived at Liberty where Catherine was to have taken the train. Clayton is a famous gunfighter, and the sheriff when apprised of Clayton's arrival, immediately leaves town on a supposed errand to Juarez. Clayton goes into the railroad office and returns the money he had been paid to kill Matt, reporting that Matt is dead "but I didn't kill him." Enter a grizzled old dime-store-novelist-of-the-west (Peckinpah), who offers Catherine money to tell him her story which he promises to write up and publish, making her rich by feeding the rabid interest in the largely fictional exploits of gunfighters back east. In his pitch he points our how short-lived are gunfighters and suggests she would be wise to feather her nest which he asserts will soon be missing a mate. Clayton and Catherine, however, reject his blandishments and send him on his way.
Clayton and Catherine discuss what they want to do next, Clayton suggesting the two together don't have a future, though in his telling her something of his life's story on which his reluctance to become involved in anything resembling a "relationship" is based, he does account for his (Italian) accent.
The circus leaves town while Clayton is attacked on the street by Matt and his three brothers who have caught up with the fleeing lovers. With his youngest brother, Matt goes to Catherine's room, sits on her bed, and rolls a cigarette. The other two stay below shooting it out with Clayton. When Matthew hears an explosion--Clayton has found a box of dynamite sticks in the store into which he has sought refuge--he leaves Catherine in her room with his young brother who almost immediately attempts to rape Catherine. Clayton is shot in the leg but manages to get his horse and Matt's special rifle and ride out of town. Matt interrupts his wife's rape but says to his young brother, "Go ahead, boy. That's what whores are for. (Then addressing himself to Catherine) Get your clothes, you're going home"
Out on the trail, Clayton performs some surgery on his leg wound, extracting the bullet, and then falls asleep.
Meanwhile, the railroad men understanding that Clayton has not lived up to his part of the bargain, send two groups of gunmen to kill both Clayton and Matthew. Three of them attack Clayton in a whorehouse in which he has taken refuge. One shoots at Clayton through the window of his room, killing the young prostitute who is offering herself to Clayton, and Clayton shoots him through the same window. Clayton then shoots a second attacker through the door of his room, sending him over the railing to the floor below. The third attacker is dispatched by the whorehouse's madam, who seems to have a strong affection for Clayton as she smiles up at him while her pistol still smokes.
Meanwhile, Matthew with his surviving brothers heads home to his ranch with Catherine in tow as a sort of captive--she obviously would rather be with Clayton--unaware that the other bunch sent by the railroad managers to kill him is hiding there in ambush. Simultaneously, Clayton rides as fast as his horse will carry him following the trail of Matthew and Catherine. When Matt and his crew stop for the night, Matt begins to try to woo Catherine back, taking care to offer her a blanket, since the night, he promises, will be cold. The next morning he assures her he will never hurt her again and asks why she was unfaithful in the first place. She replies that she really doesn't know why, and they continue on their way home as Clayton continues on his way after them.
As Matthew and his brothers and Catherine approach the ranch, the gang lying in ambush shoots at them. Matthew's three brothers are killed but Matthew manages to gain some shelter in something like a foxhole with Catherine by his side. Soon Clayton makes his presence felt as he shoots and kills at least two of the ambushers from the hill above the ranch. The remaining two ambushers attempt to leave the ranch-house, one even trying to surrender, but Matt guns both down. After all the ambushers are dead, Matthew insists Clayton and he engage in a showdown. Clayton outdraws him, shooting Matt's gun from his hand, but refuses to kill him. Matt opines that "You ain't gonna last long, son. There ain't no soft-hearted gunfighters left." As Clayton prepares to leave, Catherine asks him, "What're you gonna do?" to which Clayton, true to his credo, replies, "That's my problem," and he rides off into his future without Catherine. Matthew and Catherine pack their wagon also preparing to leave. As they head up the hill away from the ranch, the camera reveals that Matthew has set fire to his house and barn.
Home media
China 9, Liberty 37 has never been given an official, legitimate DVD release in any region. Various unlicensed bootlegs have been issued, including a reportedly poor, grainy and edited version (78 min) on Region 0 DVD by Alpha Video on July 27, 2010.
The full (98 mins @ 25 fps) director's version, in English language and original scope, has been broadcast by TCM and subsequently made available on a couple of unauthorized torrent websites.
Clips of the film can be seen in the documentary Z Channel: A Magnificent Obsession.
References
China 9, Liberty 37 Wikipedia
(Text) CC BY-SA
China 9, Liberty 37 IMDb
China 9, Liberty 37 themoviedb.org