Covid-19
Chile




162,764 (2012)




Chile Adventist University


511.2 km2


Bio Bio




Martin Ruiz de Gamboa



Chillan ( or ) is a city in the Bio Bio Region of Chile located about 400 km (249 mi) south of the countrys capital, Santiago, near the geographical center of the country. It is the capital of Nuble Province and, with a population of approximately 175,000 people (253,000 the Chillan Conurbation for 2012), the most populated urban center of this province. Within the city are a railway station, an inter-city bus terminal, an agricultural extension of the University of Concepcion, and a regimental military base. The city includes a modern-style enclosed shopping mall in addition to the multi-block open-air street market where fruits, vegetables, crafts and clothing are sold. The nearby mountains are a popular skiing destination.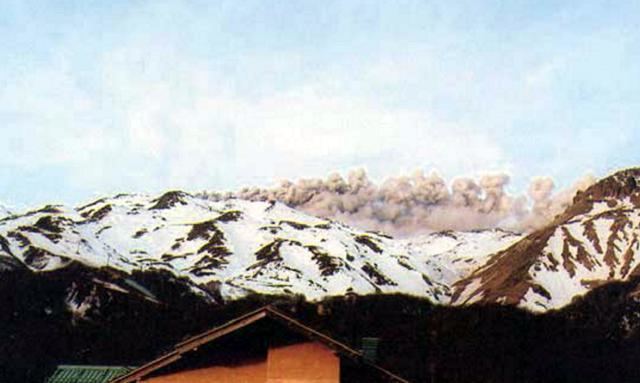 Chillan was founded in 1580 at the site of Chillan Viejo as San Bartolome de Chillan by Martin Ruiz de Gamboa, who was campaigning against the local indigenous peoples at the time. However, this moniker did not fare well, and was replaced by the current name, which in the local Indian language means "where the Sun is sitting".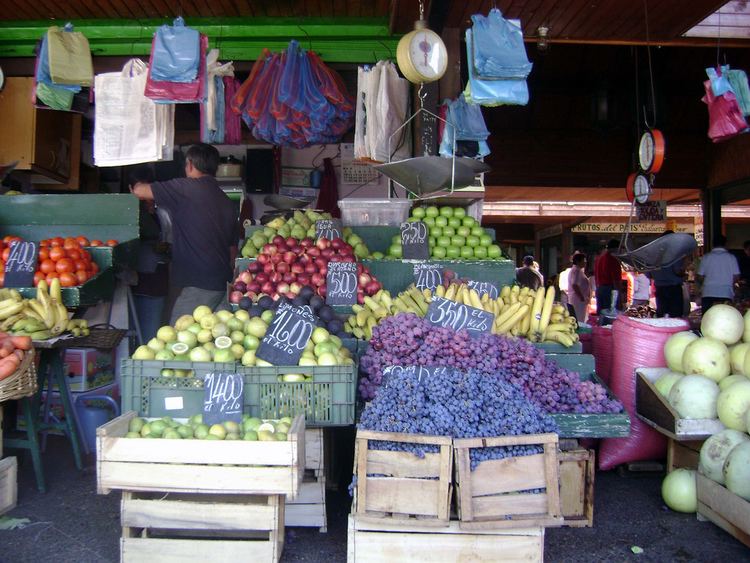 From its foundation, Chillan has been at the heart of Chiles rich agricultural region. It is also in a region of seismic activity, suffering from devastating earthquakes throughout its history; the 1939 Chillan earthquake left over 30,000 dead and mobilized international help.
Chiles national hero, Bernardo OHiggins, was born in Chillan in 1778. He was the force behind Chiles Independence from Spain, being elected Supreme Director and declaring independence after the Battle of Chacabuco against the Spanish in 1817. His later victory at the Maipo battlefield cemented the countrys freedom. He died in exile in Peru in 1842.
Chillan Wikipedia
(,)http://www.volcano.si.edu/volcanoes/region15/andes_c/chillan/2903chi1.jpg(,)http://moon.com/wp-content/uploads/2014/06/Chile_ChillanMarket_ConsueloPoblete_CC-BY.jpg(,)http://www.timshome.com/chile/images/2003/004.jpg(,)http://www.volcano.si.edu/Photos/full/048047.jpg(,)http://www.timshome.com/chile/images/2003/005.jpg(,)http://www.scielo.cl/fbpe/img/rgch/v26n2/fig49.jpg(,)http://casaursulina.org/_images/pobfallingdownhouses.JPG(,)http://casaursulina.org/_images/VineyardsfrombustoChillan.JPG(,)http://snowbrains.com/wp-content/uploads/2015/03/bennoview-1.jpg
(,)http://media-cdn.tripadvisor.com/media/photo-s/02/26/83/5a/chilean-cuisine-cooking.jpg(,)http://media2.intoday.in/wonderwoman/images/stories//Decemcer2011/seafood_103013111515.jpg(,)http://static.in.groupon-content.net/dealarc/img/slider/413/chilean-food-1.jpg(,)http://farm1.static.flickr.com/32/92940901_f86b84a221.jpg%3Fv%3D0(,)http://www.cascada.travel/sites/default/files/media/Press/Kaleidoscope/pastel%2520de%2520choclo.jpg(,)http://static.in.groupon-content.net/dealarc/img/slider/414/chilean-cuisine-1.jpg