In 2000, Onitsuka released her debut single "Shine" and gained recognition when its follow-up "Gekkou" became a hit. Insomnia, her first studio album, released in the following year, topped the Japanese Oricon charts and sold more than a million copies. "Memai", one of the singles from her debut album provided her with honor of winning the prize for lyrics of the 43rd Japan Record Awards in 2001.
Onitsuka has suffered physical and mental illnesses, affecting her career. She put her recording career on hold until March 2007, after some confrontations with record labels and management offices during the mid-2000s.
Onitsuka has enjoyed a successful career as one of the most popular Japanese female solo artists during the early 2000s. As of 2009, Onitsuka has released 5 studio albums, 17 singles, 2 compilations and several DVDs, which has sold at least 4.1 million.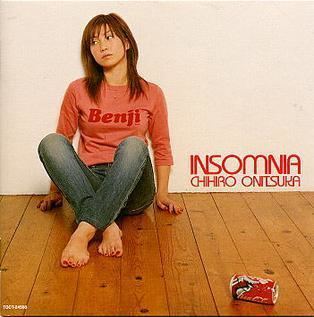 Her parents encouraged Onitsuka to listen to Western music and by the time she was ten, she wrote her first poems, receiving praise from her parents, friends and teachers, who called them 'earnest efforts'. Secretly, however, she knew that just writing 'earnestly' wasn't enough. From that time onward, she tried to write every day, and by the time she was in junior high school, she began to gain more confidence.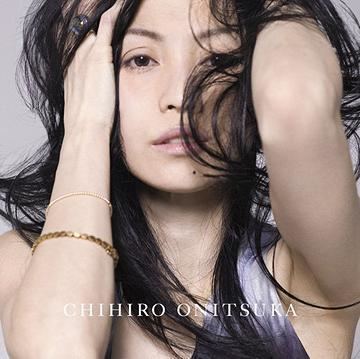 Having been influenced by Alanis Morissette in junior high school days, it was the encounter with Jewel's music and presence during the high school years that strongly compelled Onitsuka to become a singer-songwriter. With some 70 original compositions and several other auditions under her belt, Onitsuka entered the 1998 Virgin Tokyo Artists Audition, going on to winning Grand Prize. Then only 17, Onitsuka started her career as a professional and moved to Tokyo in spring 1999 after graduating from high school.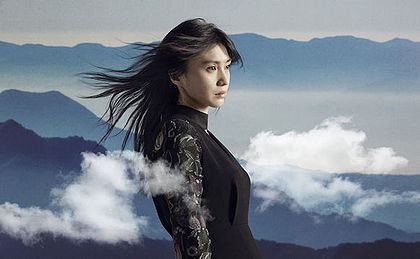 Chihiro Onitsuka's debut single "Shine" was released on March 2, 2000, under the Virgin Tokyo label which was distributed by the Toshiba EMI. A song was not successful and failed to chart, but soon after she gained a recognition with its subsequent single "Gekkou."
"Gekkou," a song that led Onitsuka to stardom, was initially featured as the closing theme for Trick, the successful TV drama series starring Yukie Nakama and Hiroshi Abe and aired on TV Asahi. The song was later released as a second single for her in August 2000. It debuted at #30 on the Japan's Oricon, and remained on the chart for 10 months. "Gekkou" has been her most commercially successful song to date, peaking at #11 on the charts and selling in excess of 500,000 copies.
In March 2001, the first studio album for Onitsuka entitled Insomnia was released. The album includes her signature song "Gekkou" and two follow-up singles "Cage" and "Memai"/"Edge" (the latter was released as a double A-Side), and newly recorded version of her debut single "Shine." The entire album features relatively minimum sound production by the producer Takefumi Haketa, and such acoustic-oriented arrangements symbolized her later works too. Insomnia debuted at the number-one on the Japanese Oricon album chart with the sales of over 400,000 copies, and selling more than 1.3 million units by the end of following year. It made her the second youngest female solo artist to have number-one album on the Oricon at the time, trailing Hikaru Utada whose debut album topped the chart at the age of 16. Onitsuka was awarded The Best Lyrics Award for "Memai" at The Japan Record Award (December 2001) and Rock Album Of The Year for album "Insomnia" at The Japan Gold Disc Award (March 2002).
After the release of the first DVD/video Me And My Devil, a collection of her video clips, Onitsuka went on her first tour Chihiro Onitsuka Live Tour 2001. She then appeared at various rock festivals across Japan in summer of 2001. She was only accompanied by a piano on stage at the festivals full of famous rock bands.
While Insomnia album remained on the chart, she released a followed double A-Side single "Infection"/"Little Beat Rifle" in September 2001. A lead-off track "Infection" was featured as a theme song for Hyouten, a remake version of famous television drama based on same-titled novel written by Ayako Miura. However, owing to the part of its lyrics coincided with September 11 attacks occurred in the U.S., "Little Beat Rifle" was prioritized for promotion instead, to avoid causing controversy.
The release of the first live DVD/video Cradle On My Noise followed in November 2001.
2001 also saw Onitsuka's music travel overseas. "Innocence" from her first album Insomnia was used in the soundbed of the TV campaign for Applied Materials based in Silicon Valley. The TV campaign aired on different channels including CNBC and CNN, resulting in many phone calls from the viewers asking who the singer was that they heard on the TV spot. Also, her song "Rasen" was used in the Luc Besson film Wasabi starring Jean Reno and Hirosue Ryoko.
Her second studio album This Armor was released in March 2002. It contains singles "Infection" and "Ryuseigun" which was featured as a theme song for a sequel of Trick drama series. It also includes remake versions of her previous efforts such as "Arrow of Pain" (originally released as a B-Side of "Gekkou") and "Little Beat Rifle" (double A-Side of "Infection").
Shortly after This Armor album came out, Onitsuka embarked on her second concert tour entitled Live Vibe 2002. But she fell gastroenteritis because of overwork during the tour, and postponed 2 shows to be held at Osaka and Sendai. To recover health condition, she took hiatus for months after the tour finished. In November 2002, she made her comeback live performance at the Nippon Budokan, which was entitled Ultimate Clash 2002 and later issued on same-titled DVD. During the concert, she sang several new songs from her third studio album Sugar High which was released only 9 months after its predecessor and debuted at the number-two on the charts.
Onitsuka released three singles in 2003, though those were less successful compared to her early efforts.Her seventh single "Ii Hi Tabidachi, Nishi e" is one of a few materials Onitsuka herself did not write. It was remake of a hit tune "Ii Hi Tabidachi" recorded by Momoe Yamaguchi in 1978, featuring renewed lyrics written by Shinji Tanimura who composed the original version. Onitsuka's interpretation was featured as the theme for Japan Railway's "Discover the West" campaign. At first, Onitsuka herself planned to show up in the campaign, but she refused later.
Around summer of that year, Onitsuka had suffered from vocal cord nodules. She underwent a surgery to get over poor throat condition, shortly after the recording of "Ii Hi Tabidachi, Nishi e." At the same time, she also managed to record part of a new song called "Watashi to Waltz wo". Like "Gekkou" and "Ryuseigun," it was featured as a closing theme for a sequel of Trick series aired in autumn 2003. The song was newly recorded after throat surgery, and issued as her final single from EMI in November 2003.
Fourth studio album was planned to be coming out in February 2004, and its catalogue number was already determined. But eventually it was not released, and a box set comprising all her previous singles was issued alternatively, without permission of her.
By May 2004, Onitsuka left EMI and signed on as an artist under Universal Music, and given a lot more freedom in her work. She released one single, "Sodatsu Zassou (育つ雑草)," which was a major change from her folk-pop style into rock. Prior to the release, she held a concert in which she performed the song and a Nirvana cover. Contrary to popular belief, she did not announce a hiatus at this time; no hiatus was announced and the subsequent lack of release from her had been a great mystery to her fans, who eagerly anticipated the next release and hoped that one would indeed be forthcoming. At one point she said that the reason for her departure from the music scene was because of mental fatigue caused by the series of new releases and tight schedules. However, in an interview printed in the October 19, 2007, issue of the Japanese popular music magazine Barfout (http://barfout.jp/), done while promoting the album Las Vegas, Onitsuka said that in 2004 she had attempted suicide by overdosing on medication (French report: http://www.mimu-net.net/news.php?pge=8&newsid=1304 - Japanese Wikipedia site has full Japanese sourcing). In addition, Onitsuka mentioned a polyp on her vocal cords around that time, as well as an eating disorder that saw her weight drop as low as 79 pounds (36 kilograms).
Onitsuka started her full come-back to the music industry in 2007, with a live performance on March 17 at AP BANG! Tokyo Kankyo Kaigi, Studio Coast, Tokyo and has announced plans to release a come-back album and do concert touring. Her first release is the single titled "Everyhome," which was released on May 30. It reached #9 on the Oricon weekly charts.
Even though Onitsuka is on a different label now, Toshiba EMI has still been releasing her music in the forms of DVDs and singles collections. The singles collection does not even have a photo of Chihiro as the cover, and instead a drawing replaces her.
Chihiro Onitsuka's single "Bokura Barairo no Hibi" reached #13 on the Oricon top 100 charts.
The preorders for 'LAS VEGAS' made the album #4 on Amazon.com Japan Music Top Sellers. The album reached #2 on the Oricon Daily Charts and #6 on the Weekly Charts.
In April 2011, Onitsuka released a new single "Aoi Tori". Not long after, she released a new album titled "Ken to Kaede".
Onitsuka released the single "Itazura Piero" exclusive to her 2013 concert tour from March 11, and was later released to stores on May 7 of the same year. Onitsuka released the single "This Silence Is Mine/Anata to SciencE" on December 18, 2013; the song "This Silence Is Mine" was written for use in promotional materials for the PlayStation 3 game Drakengard 3, and the song "Anata to SciencE" served as promotion for her upcoming tour under the group name Onitsuka Chihiro & BILLYS SANDWITCHES.
In 2014 Onitsuka appeared in Sukekiyo music video for "In All Weathers".
Music critic Tetsu Misaki in 2002 noted that Onitsuka was one of the few pop singers to sing about anger, citing lyrics such as isu o keritaoshi (椅子を蹴り倒し, "kick down the chairs") in "Shine" (2000) and fuhai shita sekai (腐敗した世界, "depraved world") in "Gekkō" (2000). He praised her "strong spirit" and writing without hesitation, but felt like her lyrics were not like standard poetry, as they dealt with unpolished things.
For her lyrics, Misaki noted that her lyrics were difficult to interpret, despite the fact that she does not use complicated words. He contrasted her lyrics to that of Ayumi Hamasaki, who in the early 2000s wrote about an "easy to understand sadness," whereas it was not so clear what caused the sadness in Onitsuka's lyrics. Misaki further noted Onitsuka's use of body parts in her lyrics, especially legs, which is not common in Japanese popular music.
Misaki noted that Onitsuka's song titles had little to do with their lyrical content causing discord. He pointed out "Gekkō" as being moonless, "Memai" not to do with dizziness and "Rasen," which instead of having a spiral theme to the lyrics seemed to talk about moving forward.
On August 18, 2010, Onitsuka was assaulted by her boyfriend Yusuke Komiya in her apartment. Onitsuka and Komiya had been dating since September 2009 and the two shared an apartment together. During late night on August 18, Komiya was out drinking and came home completely drunk. While Onitsuka was sleeping, Komiya punched her in the eyes. Onitsuka then tried to retaliate but was severely beaten resulting in several broken ribs. Onitsuka began her lawsuit against him on December 16, 2010.
Insomnia (2001)
This Armor (2002)
Sugar High (2002)
Las Vegas (2007)
Dorothy (2009)
Ken to Kaede (2011)