Full Name

Chiaki Konaka




Siblings

Kazuya Konaka




Education

Seijo University




Role

Writer




Name

Chiaki Konaka







Born

April 4, 1961 (age 54) (

1961-04-04

)

Japan




Occupation

screenwriter, scenarist




Movies

Marebito, Armitage III, Catnapped!, Sleeping Bride, Parasite Dolls




Similar People

Kazuya Konaka, Yasuyuki Ueda, Junichi Sato, Takashi Shimizu, Kazuto Nakazawa
Popular Videos - Chiaki J. Konaka
Chiaki J. Konaka (小中 千昭, Konaka Chiaki) (born April 4, 1961) is a Japanese writer and scenarist best known for Serial Experiments Lain and later for the Digimon season Digimon Tamers. He is also known to be the creator of Ultraman Gaia, as cited by Tsuburaya Productions.
Contents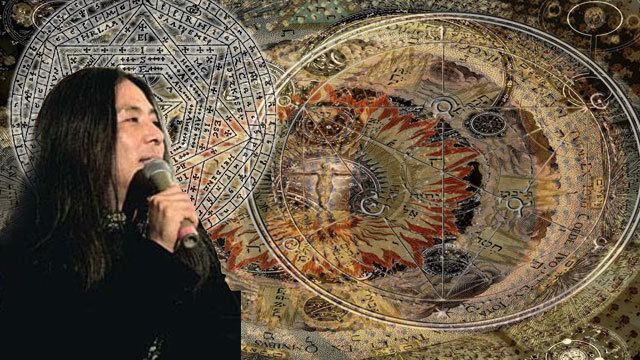 Konaka's serious works generally have a dark, psychological tone. As a Cthulhu Mythos writer, he tends to add Lovecraftian elements to his works.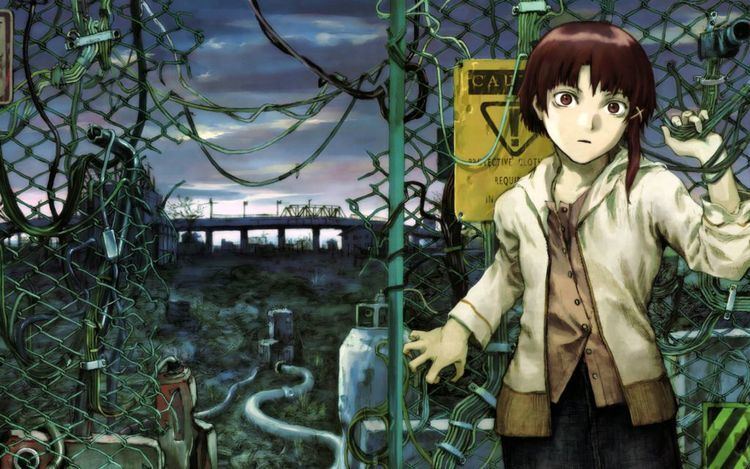 "Chiaki J. Konaka" is a very unusual name, as Japanese names typically do not include middle names. Konaka states that the "J." evokes the "Christian" name "John", due to his being born to parents who were members of the Anglican Church, but he does not identify as Christian. He began using the "J." at the age of 12, when he began making 8 mm films; he patterned the style after Western names such as "Charles M. Schulz".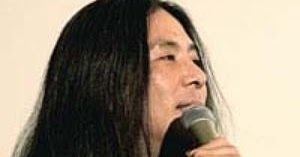 He has cited Ghost Hound as his favorite screenwriting project.
Hated Reaper of Sinfulness
Anime
Armitage III: Screenplay, Original Manga
Astro Boy (2003 TV series): Script
The Big O: Screenplay, Series Supervision
Birdy the Mighty: Screenplay
Bubblegum Crisis Tokyo 2040: Screenplay
Catnapped!: Screenplay
Despera: Script
Devil Lady: Script (episodes 1-5, 8, 12, 18, 25-26), Series Creation
Digimon Adventure 02: Scenario (episode 13)
Digimon Tamers: Series Composition, Script (episodes 1-3, 7, 13-14, 23-24, 34-35, 41, 44-45, 49-51), Series Structure
Futari Ecchi: Script
Ghost Hound: Series Composition, Screenplay
GR: Giant Robo: Series Composition
Hellsing: Series Composition, Script (episodes 1-6, 8-9, 11-13)
Magic User's Club: Script (eps 2-6), Novelization (1,2,5,6)
[email protected]: Script, Original story
Parasite Dolls: Script
Princess Tutu: Script (4, 9, 22, 23)
RahXephon: Screenplay (episodes 11-12, 17-18, 24-25)
RahXephon: Pluralitas Concentio: Screenplay
Serial Experiments Lain: Screenplay, Series Structure
Shadow Star: Series Composition, Script (eps 1-3, 12-13)
Texhnolyze: Scenario (episodes 1-4, 6, 12, 20-22), Series Story Editor
Vampire Princess Miyu: Script (ep 20)
Tokusatsu
Cthulhu Mythos
Cthulhu's Strange Record
Insmus wo Oou Kage (a Japanese television adaptation of The Shadow Over Innsmouth)
"Terror Rate", a short story included in Volume 2 of the Lairs of the Hidden Gods anthology (Kurodahan Press: ISBN 4-902075-12-1)
Novel
Marebito (also screenplay of 2004 feature film)
References
Chiaki J. Konaka Wikipedia
(Text) CC BY-SA