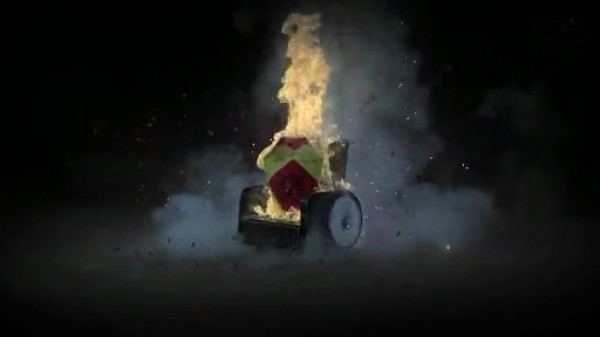 Cheng Ran was born in 1981, in Inner Mongolia, China. In 2004, he graduated from China Academy of Art. Currently he lives and works in Hangzhou, China.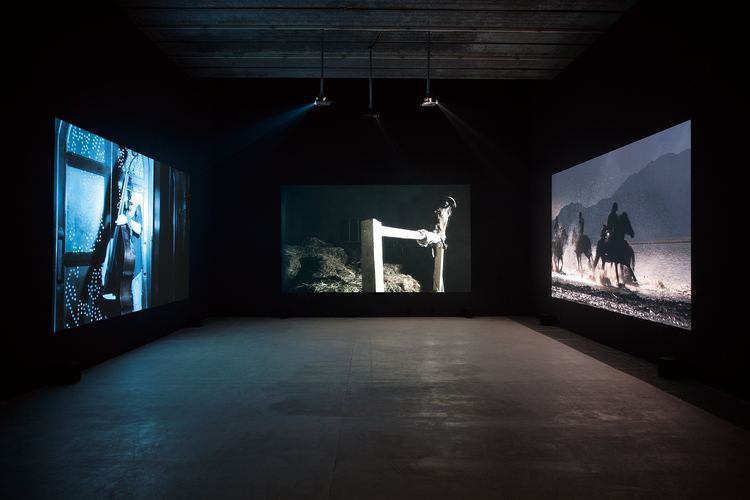 Cheng mainly focuses on new media and his artworks are mostly videos and films. He did not make polished videos at the beginning but only tried to convey his personal and private feelings. Later this means of expression was improved to a professional stage and Cheng Ran started to discuss bigger issues through videos. Often the themes of his videos are about the unsolvable problems in life which keep puzzling the young people while no exact answers can be found. Such issues include people's identities and life versus death etc.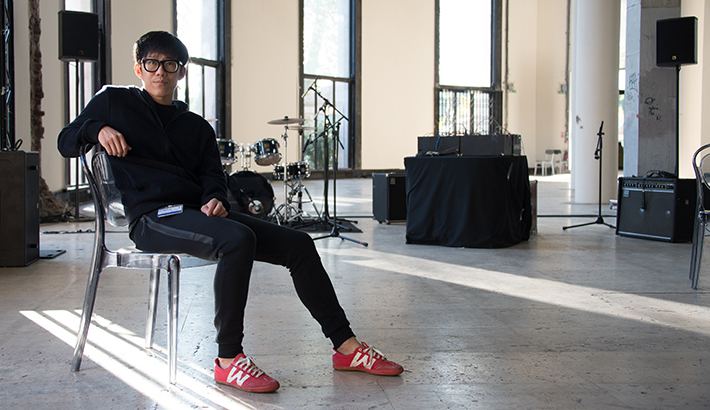 Cheng's works are created by applying basic cinematic techniques like simple cutting, rearranging, montage, full length shot and so on. Usually, his videos do not have complete and coherent storylines, and sentiment is the main part to show.
In 2012, Cheng Ran participated in artist Michael Lin's exhibition "Model Home" at Rockbund Art Museum in Shanghai. Working with Michael, Cheng recorded the whole process of the preparation and the construction work of the exhibition and then presented the videos in the final show.
Cheng Ran won the "Best Video Artist" in Dead Rabbit Awards(2011) held by online art magazine Randian. The winning piece "Chewing Gum Papers" is a simultaneously hypnotic and sinister combined with Martin Luther King's "I have a dream" speech as the background sound; and it is also a piece of commissioned work for LEO XU PROJECTS's inaugural show "Sweet Dreams (Are Made of This)".
Cheng Ran is represented by LEO XU Projects.
2011
HOT BLOOD, WARM BLOOD, COLD BLOOD
The Eclipse
Chewing Gum Paper
WHAT WHY HOW
2010
Summanus butterfly
Anonymous - Imagining and Imitation of Man Ray's Tears (1930)
Ghost of Tundra
Music is On, Band is Gone
2009
Punk visits
The Sorrows of Young Werther
The light will be sufficient to light up a night
Rock dove
2008
This is the End
The Genghis Khan Conquest
2007
Fist Coast
Family Trilogy
Forplay
Recycling Grassland
Sublimation Memorandum
2005-2006
FamilyCapytalism
Light Souree
3000 words
2011
"Hot Blood, Warm Blood, Cold Blood", Galerie Urs Meile, Beijing-Lucerne, Beijing
"Circadian Rhythm", Qingying Gallery, Hangzhou
2009
"Immersion and Distance", Ullens Center for Contemporary Art, Beijing
2011
"Two people, Solar eclipse and butterfly" video projects, Art Basel Miami Beach, Miami, USA
Video Art Terminal _ Un Viatico per i Viaggiatori, Venice, Italy
Reunion Island Biennale of Today's Art 2011, Reunion Island, France
Sweet Dreams (Are Made of This), LEO XU PROJECTS, Shanghai, China
"Be With Me", House of Electronic Arts Basel, LISTE, Basel, Switzerland
"Catch the Moon in the Water: Emerging Chinese Artists", James Cohan Gallery, New York,USA
INTERMISSION, James Cohan Gallery, Shanghai
2010
The Passage Project #1? Alex: A Tribute to Alexander McQueen, James Cohan Gallery, Shanghai
3rd i program: compilation of Chinese video art, V2_ Institute for the Unstable Media, Rotterdam
2009-2003
CREAM -International festival for Arts and Media, Yokohama
There Is No I in Team - Contemporary Chinese Artists' Work PROGRAM, Berlin
Seoul International Experimental Film Festival, Seoul
There Is No I in Team - Contemporary Chinese Artists' Work, Newcastle upon Tyne (UK)
On view: Selections From China, Paul Morris Gallery, New York
Elektrische Schatten China, VideoFestival, Salzburg Museumof Modern Art, Austria
"The Second "Chinese new Media art Festival, China Academy of Art, Hangzhou
"BAI TA LING" Contemporary Art Exhibition, Hangzhou