Birth name

陳綺貞




Instruments

guitar, piano




Movies

Candy Rain, Red Persimmon




Occupation(s)

singer-songwriter




Record label

Rock Records




Genres

Pop, rock, folk, Indie




Role

Singer-songwriter




Also known as

Cheer Chen




Name

Cheer Chen







Born

June 6, 1975 (age 40) (

1975-06-06

)


Origin

Taipei, Taiwan, Republic of China




Education

National Chengchi University




Albums

Cheer, Groupies, Peripeteia, 花的姿態 演唱會經典實錄




Similar People

Deserts Chang, Ayano Tsuji, Lin Xi, Veronica Lee, Toon Wang
Cheer chen the edge chen chi chen
Cheer Chen Chi-chen (Chinese: 陳綺貞; pinyin: Chén Qǐzhēn; Wade–Giles: Ch'en2 Ch'i3 Chen1; born June 6, 1975) is a Taiwanese singer-songwriter.
Contents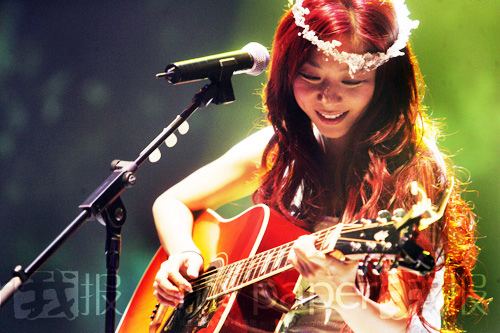 Early life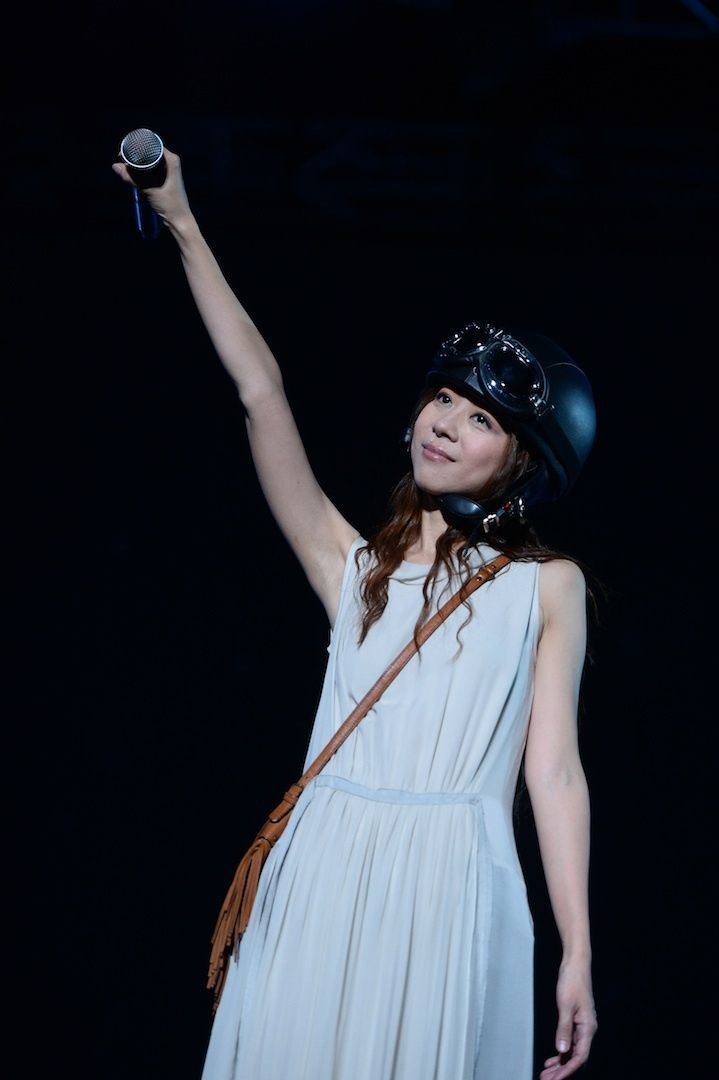 Chen was born on June 6, 1975 in Taipei. She has a younger brother.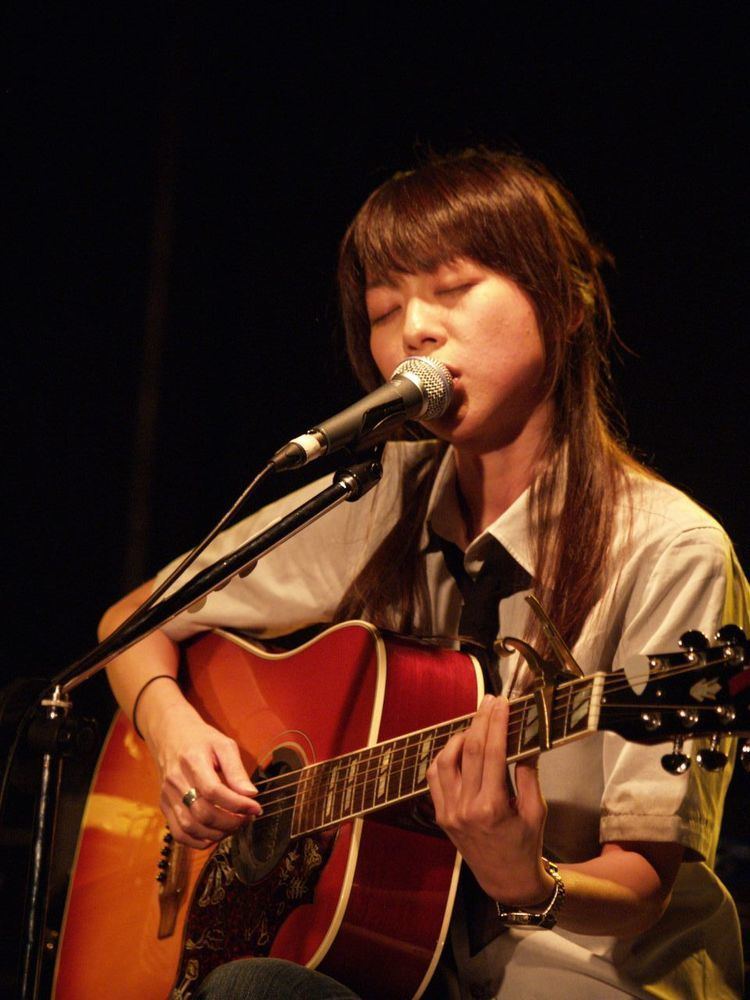 When she was very young, her parents divorced. The two children were raised only by their mother. Although the three suffered longtime ill-being, her mother still supported her hobby in music.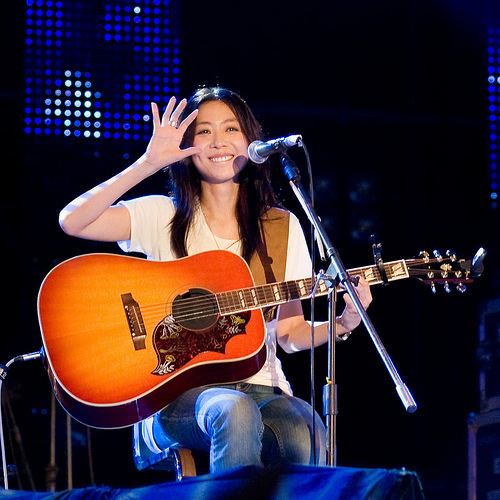 Chen is the alumni of Taipei Municipal Jingmei Girls' Senior High School (臺北市立景美女子高級中學) and National Chengchi University (國立政治大學).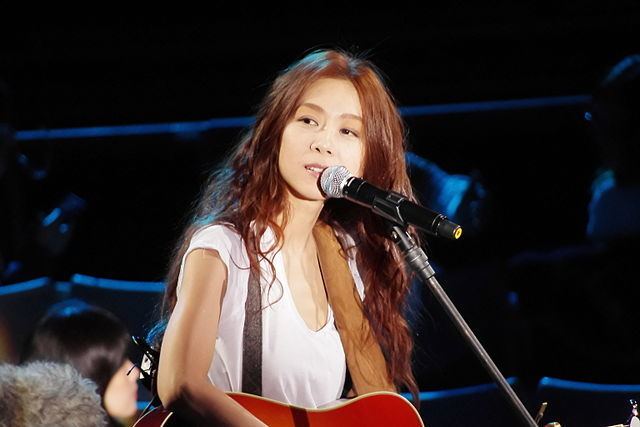 Chen's song Little School Song (Chinese: 小小校歌) is generally regared as the unofficial theme song of Taipei Municipal Jingmei Girls' Senior High School.
Career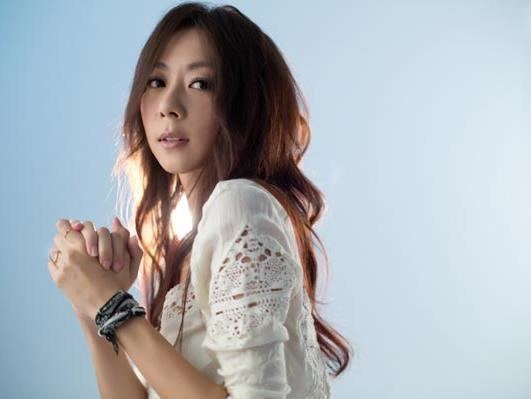 Graduated from Taiwan National Chengchi University (Bachelor of Philosophy), Chen played in an underground band (Sunscreen 防曬油) as lead singer and guitarist back in the 1990s before she was attached to Rock Records. Once in a pub show, Chen was noticed and praised by rock music giant Wu Bai. In 1997 she joined Magicstone, a subsidiary label under Rock Records and her debut album Think Twice was released in July 1998. Since 2003 she published her own music independently and now she is under Teamear Music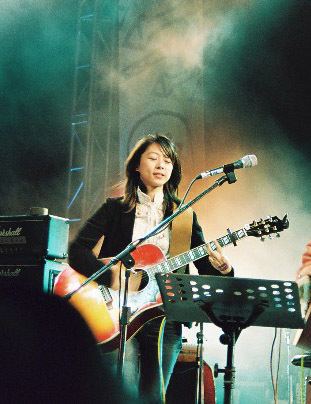 She is reported as being concerned with environmental issues. She has been frequently involved in community and public welfare activities.Being the first female singer-composer to perform on the stage of Taipei Arena, she used to remind people to pursue their ambitions boldly and to always dream for a better tomorrow. She said, "Perhaps there are people feeling themselves fragile, insignificant and vulnerable, but they might be the sun that shines for the others, just as the heat of the Sun though unapproachable yet it guards the mother earth from afar even at night; life might not be smooth sailing for everyone in all stages, but we should always embrace hopes for a better tomorrow."
Chen has also appeared on stage several times with the famous Taiwanese band Mayday. She sang a duet with Ashin (陳信宏), lead vocalist of the band, in the upbeat love song Eloping To The Moon(私奔到月球). Ashin has also claimed that in Taipei, the only artist that puts on a better show than Mayday is Cheer Chen. Ashin further acknowledged Cheer's intellectual lyrics in his blog, "I think that Cheer is a fantastic lyricist, her lyrics appear to be a soft knife that looks harmless but is actually sharp."
Most of Chen's songs are in Mandarin Chinese, and occasionally in other languages such as English. She writes most of her own music and lyrics. Her first recording Demo 1 was released in September 1997. To date she has published 6 studio albums, 4 demo CDs, 6 singles, 2 compilations, 5 DVDs, and a book of photography(lomography) collection. She usually appears with her Gibson Hummingbird acoustic guitar.
Chen has produced several recordings independently since she left Rock Records in 2003. In 2004 & 2005, she was featured in two seasons of Lee The Blues Jeans advertisement with Stanley Huang. The advert song she composed Live in Silence (靜靜的生活) was then rearranged and republished in her fourth album Peripeteia. In 2009, she became the spokesperson for Nikon Coolpix S620, and in 2010 for Nikon D5000 & Nikon D3100. In 2010 she was also featured in an Adidas Originals advert along with many other worldwide celebrities including Hyori Lee, David Beckham and Oasis. In May 2011, she became the spokesperson for Sokenbicha herbal drink for the Taiwanese market.
In 2006, Chen's fourth album Peripeteia won the Best Music Album Producer award (Tiger Chung) and Best Music Video award at the 17th Golden Melody Awards. During that same year, she was also nominated for Best Female Singer and Best Album of the Year. In 2010 she was nominated for the Best Song Writer (The Edge 魚).
In 2009, Chen released her fifth album Immortal, recorded unorthodoxly in the wardrobe of her own chamber instead of a proper studio. This album was mastered by Grammy Award winner Bernie Grundman and was awarded one of the Top 10 Selling Mandarin Albums of the Year at the 2009 IFPI Hong Kong Album Sales Awards. Back from later 2008, Chen started holding her concert tour, with the same theme as the new album Immortal. The tour continues around Taiwan, China Mainland, Hong Kong, Macau, Singapore, and she held a concert for the very first time in Melbourne on March 11, 2011.
Since 2012, she formed a band together with Tiger Chung and Chien-Chi Chen called "The Verse" (previously an electronic duo named "The Voice") featuring downbeat/downtempo and French electronic style of experimental music.
In November 2016, Chen performed at Clockenflap in Hong Kong.
Personal life
Chen has been in a relationship with music producer Tiger (鐘成虎).
Verse discography
52 Hertz 52赫茲 (January 23, 2013)
Demo CDs
Demo1 (September 1997)
Demo2 - Cheer's Walkman (March 2000)
Demo3 (November 9, 2001)
Demo4 (December 12, 2011)
Singles
Track 1 - "Sentimental Kills" (November 15, 2003)
Track 2 - "Travel with Sound" ("旅行的意義") (March 24, 2004)
Track 3 - "After 17" (December 31, 2004), also included a track composed for Jing-mei Girls' Senior High School - 小小校歌
Track 4 - "Pussy" (February 8, 2007)
Track 5 - "Fly for You" ("失敗者的飛翔") (July 13, 2008)
Track 6 - "Ephemera" ("蜉蝣") (October 5, 2011)
Track 7 - "The Long Goodbye" ("偶然與巧合") (December 1, 2014)
Compilation albums
Cheer Chen - Princess From East '01 (June 21, 2001)
Rock Records HK Golden Decade Classics - The Best of Cheer Chen (October 2002)
Cheer 1998-2005 (March 2005)
DVDs
Sixteen Days Cheer's Frame-001 (October 2005)
Cheer's Flowers Concert Classic Memoirs + 2 CDs (May 2007)
Cheer Looks: Cheer's Adventurous Image Diary - Cheer's Frame-002 (September 2007)
Immortal Tour (May 2010)
A Piece Of Summer II World Tour (September 2012)
Unreleased songs
Solitude (孤獨) Partially included as a hidden track after the last song(#10) in the first official album Think Twice Taiwan version
A Practice (每天都是一種練習) Partially included as a short track(#7) in the third official album Groupies
Monsoon (季風) Lyrics by Tiger Chung
Published works
《不厭其煩》(Bú Yàn Qí Fán) - collection of lomography with short notes (November 5, 2001)
LIVE.LIFE 《現場·生活》 2006 Calendar (December 2005)
Placeless Place 《不在他方》(Bú Zài Tā Fāng) - a collection of essays written by Cheer published together with a newly released single "Chance or Coincidence / 偶然與巧合" (December 1, 2014)
References
Cheer Chen Wikipedia
(Text) CC BY-SA