Title

Earl Spencer




Role

9th Earl Spencer




Name

Charles 9th





Nationality

British




Tenure

29 March 1992–present







Born

Charles Edward Maurice Spencer 20 May 1964 (age 53) (

1964-05-20

)


Known for

Younger brother of Diana, Princess of Wales




Predecessor

John Spencer, 8th Earl Spencer




Issue

Lady Kitty SpencerLady Eliza SpencerLady Amelia SpencerLouis Spencer, Viscount AlthorpThe Hon. Edmund SpencerLady Lara SpencerLady Charlotte Spencer




Children

Lady Kitty Spencer, Louis Spencer, Viscount Althorp


Spouse

Karen Spencer, Countess Spencer (m. 2011), Caroline Freud (m. 2001–2007), Victoria Aitken (m. 1989–1997)


Siblings

Diana, Princess of Wales, Lady Sarah McCorquodale, Jane Fellowes, Baroness Fellowes, John Spencer




Parents

John Spencer, Frances Shand Kydd


Similar People

Diana - Princess of Wales, Lady Kitty Spencer, John Spencer, Karen Spencer - Countess, Louis Spencer - Viscount



Residence

Althorp, United Kingdom

Charles Edward Maurice Spencer, 9th Earl Spencer, joins Steve McCoy & Cheryl White
Charles Edward Maurice Spencer, 9th Earl Spencer, DL (born 20 May 1964), styled Viscount Althorp between 1975 and 1992, is a British nobleman, peer, author, print journalist, and broadcaster, and was the younger brother of Diana, Princess of Wales. Through his sister, Spencer is the maternal uncle of Prince William, Duke of Cambridge and Prince Harry, and the granduncle of Prince George and Princess Charlotte of Cambridge.
Contents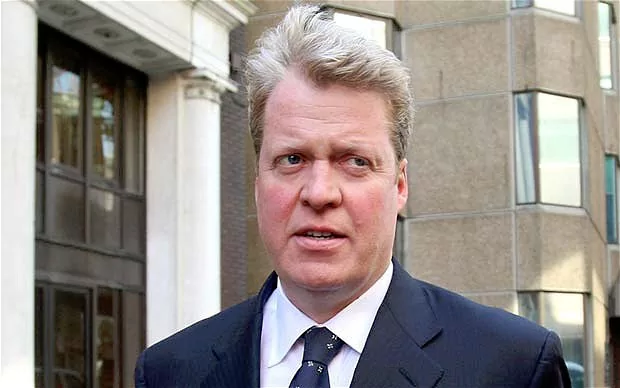 Princess Diana's Funeral Part 17: Earl Spencer's Tribute
Early life and education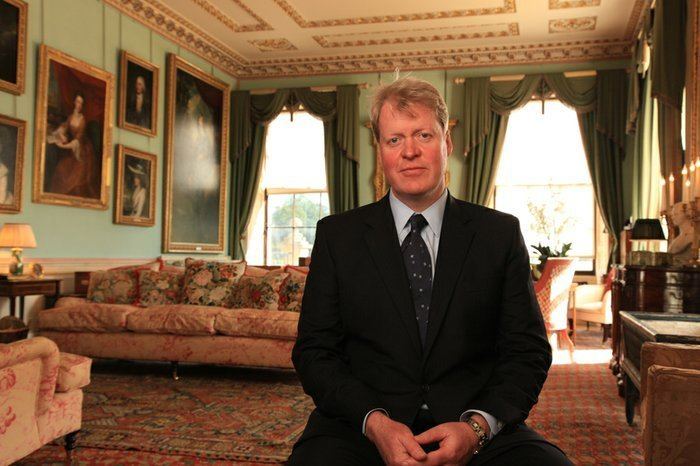 Spencer was born in London on 20 May 1964 and named Charles Edward Maurice, with Queen Elizabeth II as his godmother. His parents were then called Viscount and Viscountess Althorp, as his grandfather Albert Spencer, 7th Earl Spencer, was still alive. He had three elder sisters: Sarah, Jane, and Diana. Diana later became the Princess of Wales. An elder brother, John, had died within hours of birth.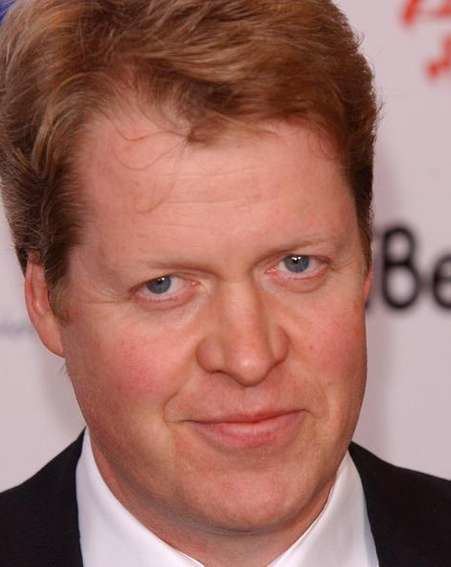 He was educated at Eton and Magdalen College, Oxford, where he read Modern History.
Career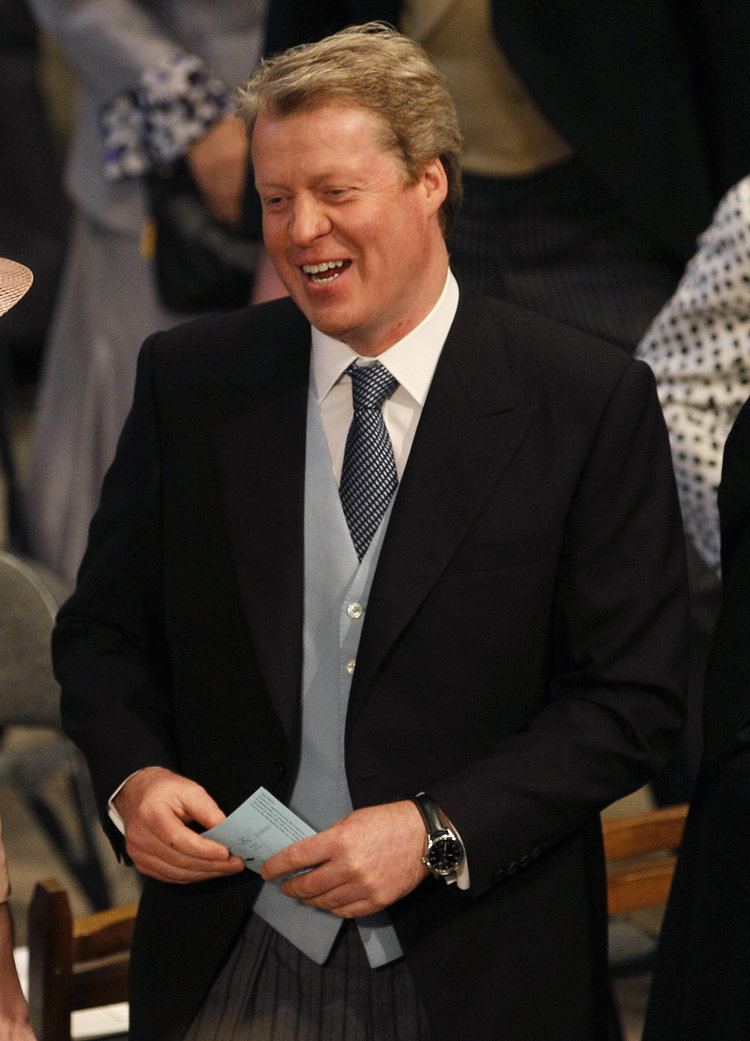 Spencer worked as an on-air correspondent with NBC News from 1986 to 1995, primarily for the network's morning programme, Today, and NBC Nightly News. He wrote and presented the 12-part documentary series, Great Houses of the World (1994–1995) for NBC Super Channel. He also worked as a reporter for Granada Television from 1991 to 1993.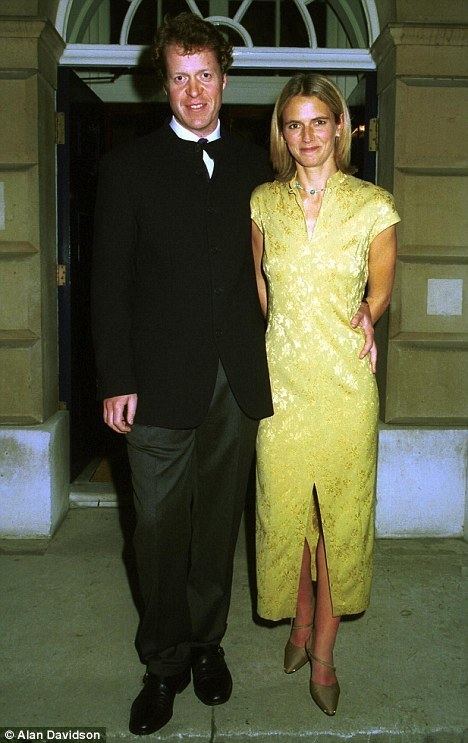 Spencer has written several book reviews for The Guardian and The Independent on Sunday as well as feature stories for The Guardian, The Daily Telegraph, The Sunday Telegraph and American publications such as Vanity Fair, Verandah and Nest.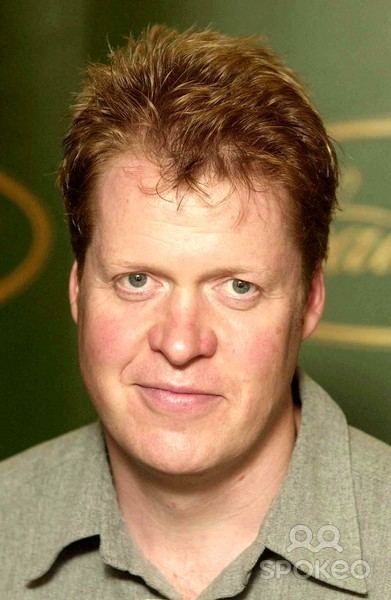 Upon his father's death on 29 March 1992, 27-year-old Spencer succeeded as 9th Earl Spencer, 9th Viscount Althorp, 9th Viscount Spencer of Althorp, 9th Baron Spencer of Althorp, and 4th Viscount Althorp. He also inherited Althorp, the family's ancestral seat in Northamptonshire. Since 2009, he has restored Althorp, re-roofing it and restoring its entire exterior for the first time since the 1780s. He has also helped establish Althorp Living History, a handmade fine-furniture line reproducing pieces from the collection at Althorp. The Spencer family's wealth derived from their profitable sheep farming in the Tudor era.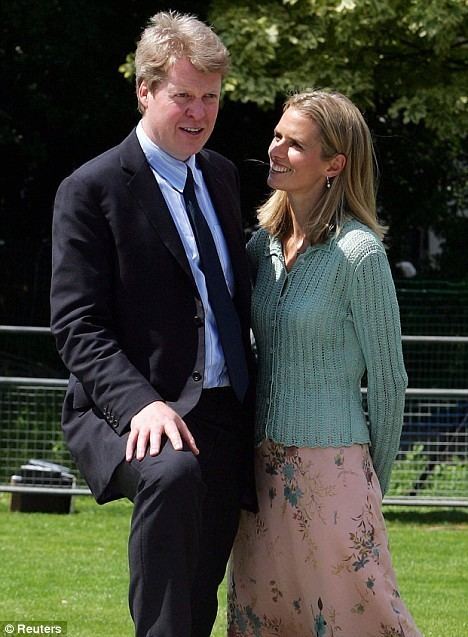 On 31 August 1997, his older sister Diana died after a car crash in Paris and Spencer delivered the eulogy at her funeral service held at Westminster Abbey six days later. In his eulogy he rebuked both Britain's royal family and the press for their treatment of his sister.
He was Member of the House of Lords from 29 March 1992 (the day his father died and he inherited the peerage) until the House of Lords Act 1999 had excluded the hereditary peers on 11 November 1999.
It was reported in 2003 that Spencer had refused to allow his sister Diana to live at Althorp, despite her request. It was also reported that Spencer had accused Diana of displaying "deceitful" and "manipulative" behaviour which were characteristics of the mental illness associated with bulimia nervosa which Diana herself had admitted she suffered.
Diana was buried on Spencer's ancestral estate, Althorp, where he built a mausoleum and a museum to her memory, displaying her wedding dress and other personal effects. The museum was opened to the public in 1998 with all profits going to Diana's Memorial Fund, also set up by Spencer.
At this stage, Spencer began writing a series of books dealing with the estate itself and with his family history, being:
Althorp: the Story of an English House (1998) London: Viking.
The Spencers: a Personal History of an English Family (2000).
Blenheim, Battle for Europe (2004). Paperback edition by Phoenix, 2005. ISBN 0-304-36704-4. This book was a Sunday Times best-seller, and was shortlisted for "History Book of the Year" at the 2005 National Book Awards.
Prince Rupert – The Last Cavalier (2007). London: Weidenfeld & Nicolson ISBN 978-0-297-84610-9.
Killers of the King: The Men Who Dared to Execute Charles I (2014). Bloomsbury ISBN 978-1-408-85170-8. This book was a Sunday Times best-seller.
In 2003, Spencer founded the Althorp Literary Festival. Speakers at the annual event have included the authors Bill Bryson, Helen Fielding, Antonia Fraser, and Boris Johnson.
In 2004, he presented two documentaries for the History Channel on Blenheim: Battle for Europe. He contributed a chapter to British Military Greats, published by Cassell in 2005. He also contributed two of the 100 chapters of The Art of War: Great Commanders of the Modern World, published by Quercus in 2009.
Spencer was appointed a Deputy Lieutenant of Northamptonshire in November 2005; the Spencer family have had a long association with the county, the home of the family seat, Althorp. Spencer is also a patron of the Northamptonshire County Cricket Club.
Spencer has also involved himself in charitable and humanitarian causes. He has been a patron of the Friends of Cynthia Spencer Hospice in Northampton, England since 1989. He was a patron of the Lifeline and Childline charities in Western Cape, South Africa from 1997 to 2000. He has served as a trustee of Nelson Mandela Children's Fund since 1998. He is a patron of Thomas's Fund, which provides music for severely ill children.
In July 2011, he became one of the patrons of Northampton Hope Centre, a local homeless charity in Northampton.
Personal life
On 16 September 1989, Spencer, then known by the courtesy title of Lord Althorp, married (Catherine) Victoria Lockwood (born 20 November 1965). The wedding was held at the Church of St Mary, Great Brington, and Darius Guppy was the best man. Two nieces, Emily McCorquodale and The Hon. Eleanor Fellowes, were bridesmaids. Two nephews, Prince Harry and The Hon. Alexander Fellowes (son of Lord and Lady Fellowes), were page boys. Spencer and Lockwood, who had moved to Cape Town, South Africa, were divorced on 3 December 1997. Diana's death occurred while the divorce case was in progress; shortly after his divorce, Spencer moved back to the United Kingdom. The Earl has four children by Victoria Lockwood, three daughters and one son:
Lady Kitty Eleanor Spencer (born (

1990-12-28

)28 December 1990)
Lady Eliza Victoria Spencer (born (

1992-07-10

)10 July 1992)
Lady Katya Amelia Spencer (born (

1992-07-10

)10 July 1992)
Louis Frederick John Spencer, Viscount Althorp (born (

1994-03-14

)14 March 1994); heir apparent to the earldom.
On 15 December 2001, he married Caroline Freud (born Caroline Hutton), former wife of Matthew Freud. The Earl has two children by Caroline, from whom he separated in 2007 and since divorced:
The Hon. Edmund Charles Spencer (born 6 October 2003)
Lady Lara Caroline Spencer (born 16 March 2006)
On 18 June 2011 at Althorp House, Spencer married Karen Gordon (born Karen Villeneuve), a Canadian philanthropist and the founder and chief executive of Whole Child International, a charity based in Los Angeles which works to improve the lot of orphaned, abandoned, or abused children. They have one child together:
Lady Charlotte Diana Spencer (born 30 July 2012)
Spencer chose to name his fifth daughter after his late sister, Diana, Princess of Wales. Spencer was reported to have said, "We hadn't settled on a first name before the birth, but Charlotte is a name we both love, and it really suits her. We knew that as soon as we saw her. And though it's been 15 years since Diana died, I still miss her every day and I wanted her commemorated in the naming of our daughter."
The Earl resides at his ancestral seat, Althorp House.
Spencer attended the wedding of his nephew and niece-by-marriage, the Duke and Duchess of Cambridge at Westminster Abbey on 29 April 2011. Neither Prince Harry nor the Duke and Duchess of Cambridge attended the Earl's third wedding.
Titles from birth
20 May 1964 – 9 June 1975: The Honourable Charles Edward Spencer
9 June 1975 – 29 March 1992: Viscount Althorp
29 March 1992 – present:
The Rt Hon The Earl Spencer
References
Charles Spencer, 9th Earl Spencer Wikipedia
(Text) CC BY-SA