Preceded by

Robert L. Duncan




Spouse(s)

Jacklyn Elaine Perry




Succeeded by

Dustin Burrows




Political party

Republican




Party

Republican Party




Nationality

American




Education

Texas Tech University




Preceded by

Delwin Jones




Name

Charles Perry








Born

March 9, 1962 (age 61) Abilene, Taylor County Texas, USA (

1962-03-09

)


Children

Jordan Perry Matthew Perry




Role

Certified Public Accountant
Texas senator charles perry on open carry
Charles Lee Perry (born March 9, 1962) is a Republican member of the Texas State Senate from West Texas District 28 which contains two cities, Lubbock and San Angelo, and 46 mostly rural counties. He won an outright majority in a special election for the seat held on September 9, 2014. The slot became open when Robert L. Duncan, another Republican, resigned to become the new chancellor of the Texas Tech University System.
Contents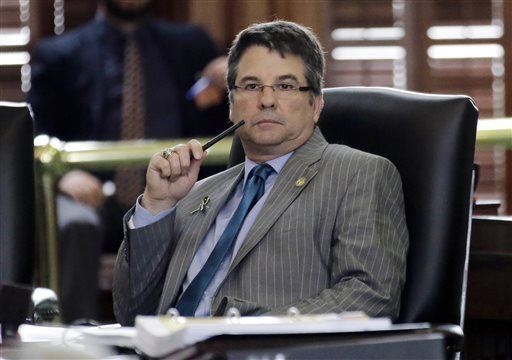 From 2011 to 2014, Perry was a member of the Texas House of Representatives from District 83, a rural district south of Lubbock. A certified public accountant, Perry unseated incumbent Representative Delwin L. Jones, then the oldest member of the Texas House, in the runoff election held on April 13, 2010. He faced no Democratic opponents in the November 2 general election. Perry took his seat in the 150-member House in January 2011.
Charles Perry is not related to former Governor Rick Perry.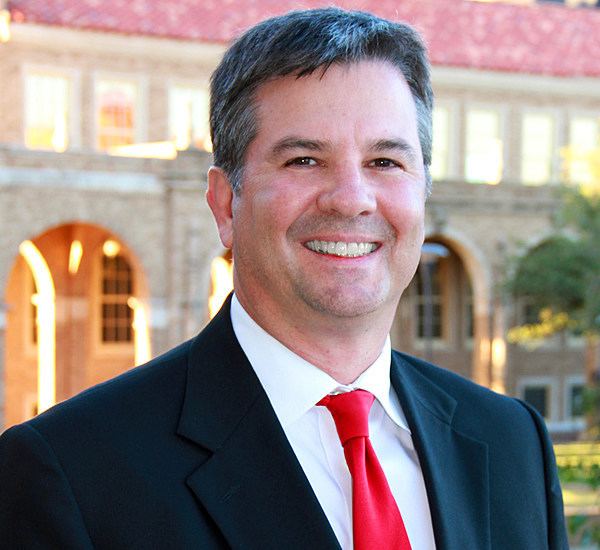 Early life, education and career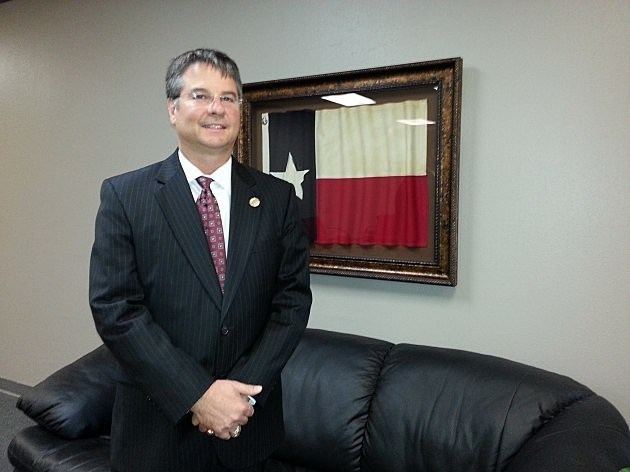 Perry was born in Abilene in Taylor County, Texas. He graduated in 1980 from Sweetwater High School in Sweetwater in Nolan County. In 1984, he completed his Bachelor of Business Administration degree in accounting from Texas Tech University and has since worked in that field. Perry is affiliated with the American Institute of Certified Public Accountants, the Texas Society of Certified Public Accountants, the National Association of Certified Valuation Analysts, and the National Association of Securities Dealers.
2010 political campaign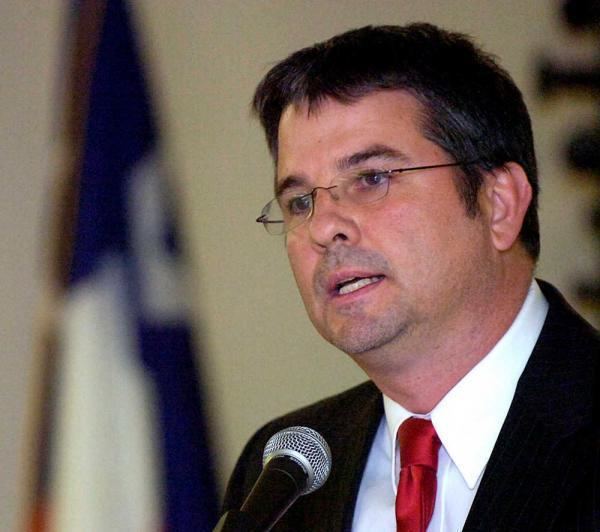 Perry unseated Jones, 10,109 votes (57.8 percent) to 7,392 ballots (42.2 percent). Though Jones polled 291 more votes in the runoff than he had in the primary, Perry's total increased by 3,633 ballots over his initial showing on March 2, 2010. Perry carried the support of the Tea Party movement, also known as "Taxed Enough Already," while Jones was supported by the president of the Lubbock Educators Association. Jones, who served in the legislature as a Democrat from 1964–1972 and as a Republican since 1988, led the primary, 7,103 ballots (37.7 percent) to Perry's 6,476 (34.4 percent). The third candidate, Zach Brady, with 5,240 votes (27.8 percent), had been expected to hold the key to victory in the Jones-Perry showdown. Brady, a Lubbock attorney, raised more than $250,000 and carried the backing of business interest groups, but he was eliminated from the race by his third-place showing.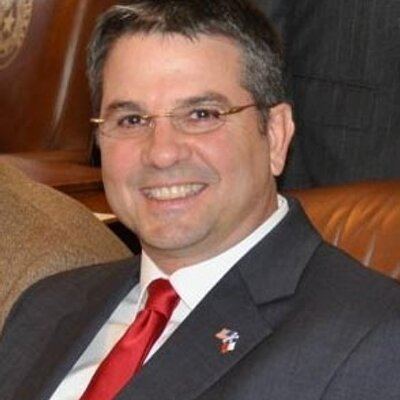 Brady's endorsement of Jones in the runoff did not help the incumbent, who also enjoyed the backing of his State Senator Robert L. Duncan of Lubbock. Neale Pearson, professor emeritus of political science at Texas Tech University, speculated that the nomination of Perry, the biggest legislative upset in the 2010 Texas primaries, was the result of "anti-government and perhaps anti-establishment tea party attitudes [which] affected voter turnout." Pearson added that he doubted whether many of the Brady partisans supported either Jones or Perry in a meaningful way in the runoff contest.
In addition to the Perry nomination, Lubbock area conservatives on April 13 nominated John Frullo as the GOP choice in neighboring District 84, where incumbent Carl Isett, also a Lubbock accountant, did not seek reelection. Frullo defeated Mark Griffin, a former Texas Tech regent who also carried Duncan's support.
Scott Mann, Jones' campaign manager, said that Perry prevailed because of the anti-incumbent attitude: "We hit a movement where feelings are legitimate and whose goals are consistent with the rest of West Texas. [The Perry campaign] didn't create those attitudes. Those attitudes were there, and they just capitalized on them. We also worked hard and had wonderful volunteers, maybe 75 to 100, but we just couldn't overcome the anti-incumbent tide."
Perry and Frullo joined two other newly elected conservative state legislators from West Texas and the Panhandle, Jim Landtroop of Plainview and Four Price of Amarillo.
2012 election
In the May 29 Republican primary Perry again defeated Delwin Jones, who at the age of eighty-eight sought to return to the Texas House. Perry received 13,093 votes (71.1 percent) to Jones' 5,323 (28.9 percent).
In a 2012 radio appearance at KFYO in Lubbock, Perry came into conflict with former Texas Tech University System Chancellor John T. Montford regarding the legalization of casino gambling in Texas. Montford said that Texans are already traveling to Louisiana, New Mexico, and Oklahoma to gamble, and the state could earmark those lost revenues for important public use. Perry said that lower-income residents who already benefit from massive amounts of entitlement spending are those most likely to squander their earnings on gambling.
2014 re-nomination
Perry easily won re-nomination to a third term in the state House in the Republican primary held on March 4, 2014. He polled 13,663 votes (73 percent) to his challenger Steve Massengale's 5,045 votes (27 percent). After the 2017 session of the Texas Legislature, Perry was named one of the ten worst members of the Texas Legislature. He was cited by Texas Monthly for voting the wishes of the Lt. Governor over the needs of his mostly rural voters.
However, Perry did not return to the House and was succeeded by his fellow Republican, Dustin Burrows. Perry instead won the special election to fill the vacancy created by the resignation of State Senator Robert Duncan, the new chancellor of the Texas Tech University System. Among Perry's intraparty opponents was once again former Representative Delwin Jones, who became critically ill on August 31, just ten days before the election and finished with less than 2 percent of the vote, and the runner-up candidate, Jodey Arrington, a former staff member for U.S. President George W. Bush. In 2016, Arrington was elected to the United States House of Representatives for Texas' 19th congressional district to succeed the retiring Randy Neugebauer.
Personal life
Perry is a past president of the Lubbock Boys and Girls Club. He is a past member of the National Council on Family Violence and the National Teen Dating Abuse Helpline. He is a deacon at Southcrest Baptist Church in Lubbock. He and his wife, Jacklyn Elaine Perry, have a daughter, Jordan, and a son, Matthew. A former political operative and current entertainer at an Oklahoma-based gentlemen's club filed a protective order against Senator Perry on May 6, 2015. An Oklahoma judge subsequently ruled there is no basis for the protective order. In February 2016, the accuser was arrested in Oklahoma and booked into the Lubbock County Detention Center on a retaliation charge. The arrest warrant cites a Twitter account created by the accuser to attack the senator.
References
Charles Perry (Texas politician) Wikipedia
(Text) CC BY-SA