In office

2010-present




Parents

David L. Ellis Sr.




Spouse

Crisette Michelle Ellis





Role

Bishop




Name

Charles Ellis




Education

Wayne State University






Predecessor

Bishop David L. Ellis, Sr. (as Pastor of Greater Grace Temple)




People also search for

David L. Ellis Sr., Crisette Michelle Ellis, David Robbins




Profiles




Twitter
It was worth waiting for bishop charles h ellis iii
Charles H. Ellis III (born 1958) is an American Apostolic Pentecostal preacher, author and the current Presiding Bishop of the Pentecostal Assemblies of the World. He is the pastor of the 6,000 member Greater Grace Temple in Detroit, Michigan. He is also the son of Michigan preacher and civic leader, Bishop David L. Ellis, Sr.
Contents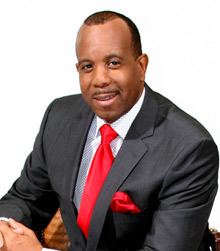 Bishop charles h ellis iii speaks on charleston during a sermon
Early life and career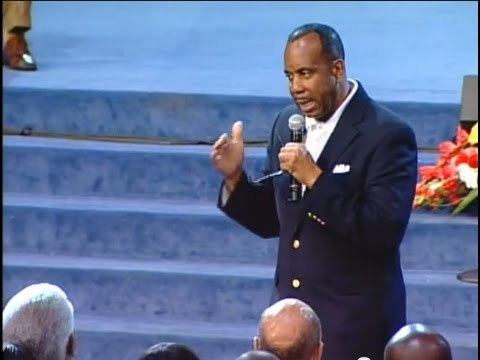 Charles H. Ellis III was born in Chicago, Illinois in 1958. Later his family moved to Detroit. He grew up in the church where his father, Bishop David L. Ellis, was pastor, Greater Grace Temple of the Apostolic Faith. He attended Detroit's Mumford High School and later went on to Wayne State University, where he graduated with an Accounting degree. After working as an accountant for several years, Charles Ellis and GGT Trustee Martin Hardy became the church's main financial administrators. Ellis also worked beside his father as the Assistant Pastor. After Bishop David Ellis' death in 1996, then Elder Charles Ellis became pastor of Greater Grace Temple. In February 2002, Greater Grace Temple Opened "City Of David" (A Project Envisioned by Bishop David Ellis), a $35 Million Project featuring a Banquet Hall Conference Center, 4,000 seat sanctuary, a Montessori school, Funeral Home, transitional housing, a golf course, Senior Housing, Activity Center. Print Shop, Travel Agency, and a state of the art Television and Radio Production Studio. Only a few years after assuming this role of leadership, he was appointed to the office of Bishop, becoming the second-youngest bishop in the history of the 1.3 million-member Pentecostal Assemblies of the World, Inc.(PAW). In 2010, Bishop Charles Ellis ran unopposed and was elected the office of Presiding Bishop of the Pentecostal Assemblies of the World, Inc.(PAW).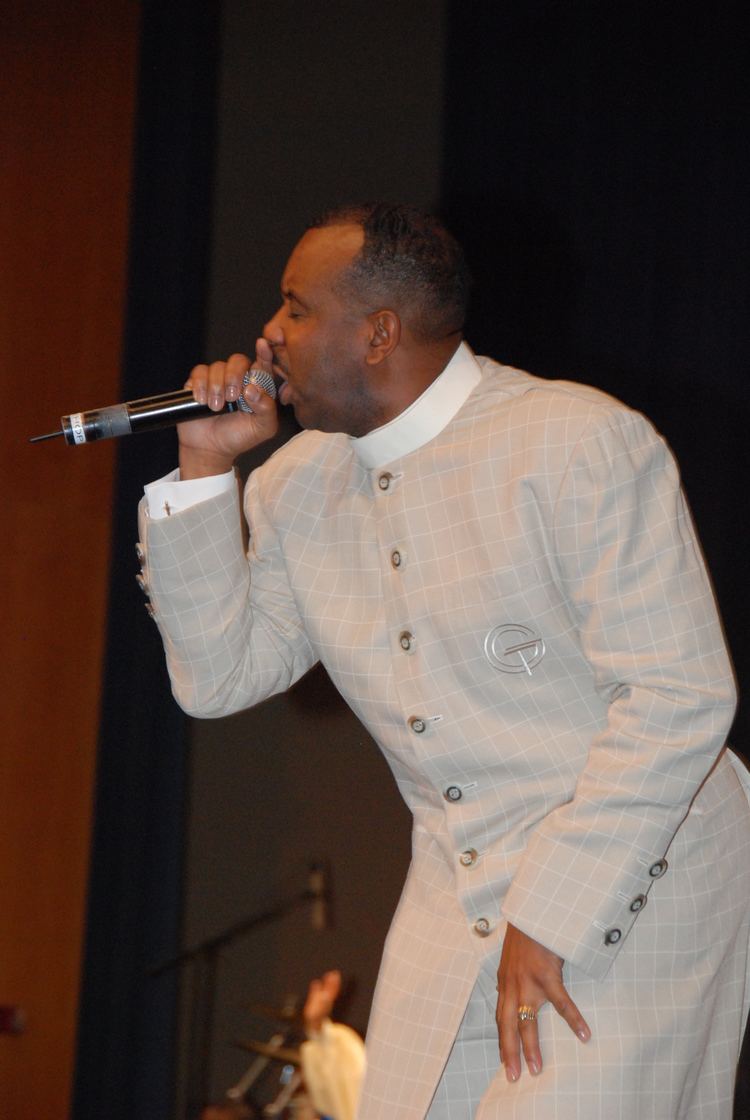 Ellis also holds an honorary doctorate from Aenon Bible College in Indianapolis, Indiana. He is married to Crisette Michelle Ellis, and they have two children. Charles H. Ellis IV and Kiera Ellis.
Ministry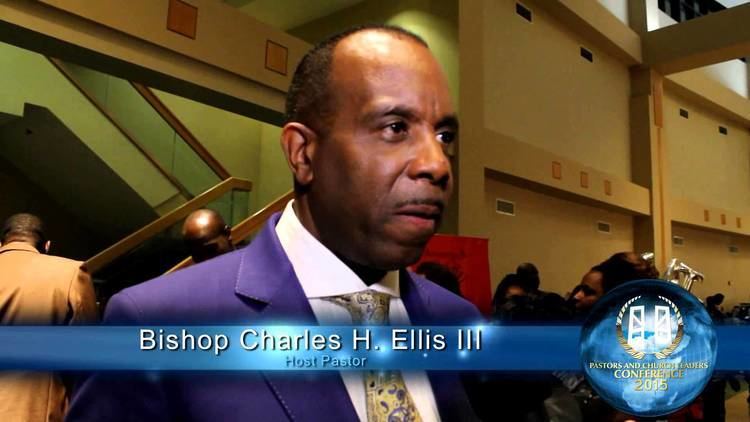 It was in 1996 that Bishop Charles H. Ellis III had the role of leadership suddenly placed upon his shoulder. His father, David L. Ellis, was a leading clergyman who was highly respected in Detroit and around the nation. He had taken Greater Grace Temple from a struggling congregation that was thousands of dollars in debt, to one of the most respected ministries in the country. It had become a celebrated spiritual pillar of the Motor City.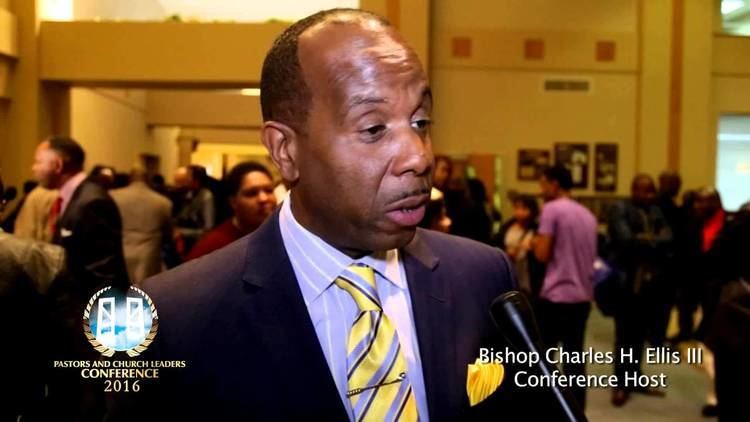 Bishop David Ellis unexpectedly died and Charles was named pastor of the 2,000 member congregation.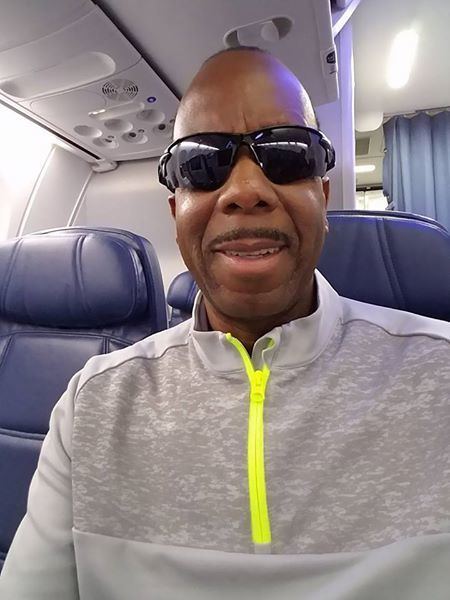 In 2002 the church opened "The City of David," a 19-acre complex first envisioned by his father. The campus includes the church's 35-million dollar worship facility, Ellis Manor (an 89-unit apartment complex for seniors), and God's Graceland Park. The church also owns the nearby 18-hole New Rogell Golf Course. This historic facility has been a part of Motor City sports history since its opening in 1914. It was purchased by the church from the city of Detroit in 2007. In 2008, the course was profiled in Golf Week and Golf World magazines.
Membership grew and today, and is one of the largest in the PAW with more than 6,000 members. Much of this growth can be attributed to Ellis' emphasis on "creative" ministry. "You can't reach an iPad generation with an 8-track tape mentality," is one of his favorite quotes. "Creative" is indeed the best way to describe the ministry. The ministry has become known for its "illustrated" sermons, which "dramatize" the gospel, and draw souls by the hundreds. At presentations of "The Whip, Hammer & Cross" and "To Hell and Back" as many as 500 or more are often drawn to the altar seeking salvation.
Other efforts include "Football Camp" and "Willie Green's Basketball Camp" where youth learn about football, basketball, and "life" from top professional players. The popular "Back To School Festival" gives youngsters a head start on school with free school supplies, free haircuts and more. In 2009, the church joined forces with the Happy's Pizza chain for "Happy's Coats for Kids" where since then more than 12,000 free winter coats have been given to youth from financially struggling families. At holiday time, Ellis led the church to begin its annual "Turkey For You" giveaway, offering free turkeys at Thanksgiving. Then, each Christmas the church gives away hundreds of bicycles to children from needy families. Under his leadership the church now has more than 300 ministries including many which go beyond the church's religious mandate. They include:
Over 100 housing units for seniors and families
Two K-8 Charter Schools
Montessori Day Care Center
Print Shop
Television and recording studios
Travel Agency
Funeral Home.
In Detroit, Bishop Ellis is a highly respected community leader. Here is a list of some of his honors and board appointments:
Board member of the Detroit Zoological Society
Board member of the YMCA (Metropolitan Detroit)
Board member of the Vanguard Health Care System (Detroit)
Founder and President of the GGT Non-profit Housing Corporation
Chairman of the Mayor's Strategic Framework Plan Task Force
Bishop Ellis has been successful in forging cooperative relationships with local business and even corporations to benefit the community. As pastor of Greater Grace Temple, he had led to church to form partnerships with Chase Bank, Pepsi Cola, The Detroit Tigers, The Detroit Lions, Hitachi Automotive, General Mothers, The UAW, and many others. Chase Bank, for example, sponsored a back-to-school festival where children received free backpacks bearing the Chase logo. When church members bought 13,500 cases of Pepsi products, Pepsi donated a 15-passenger van that the church uses to transport senior citizens.
In 2005, Bishop Ellis opened up the doors of the Greater Grace Temple Church to the family of Rosa Parks and allowed them to have the funeral for her there. The funeral was attended by many famous civic leaders, civil rights activists, politicians, and Christian clergymen from all around the world. T Bishop Charles H. Ellis closed out the funeral service by preaching the eulogy for Rosa Parks.
TV Ministry
Bishop Ellis has a program on The Word Network. He also has a daily telecast "Amazing Grace."
Publications
God's Grace: What a Privilege (2001)
Things My Father Used To Say (2007)
Wisdom for Life's Journey (2012)
His Rise in the PAW
Charles Ellis' rise in the PAW was a rapid one. Moving from elder to the office of bishop and then Presiding Bishop in a very short time.
1996 - Elected Pastor of Greater Grace Temple in Detroit, MI
1999 - Elected the Bishop in the PAW (2nd youngest ever)
2004 – Elected Assistant Presiding Bishop of the PAW
2010 – Elected the Presiding Bishop of the PAW
While in the position of bishop, Ellis presided over the Diocese of Ghana, W. Africa, where the PAW has over 100 churches, most of them started by missionaries from Greater Grace Temple. Now as the Presider, he oversees the Dioceses of South Carolina and California.
Bishop Ellis and The Auto Crisis
In 2008 Bishop Ellis and Greater Grace Temple called for a "Prayer Day for Auto Workers." He prayed for the autoworkers and told them that God would not fail them.
He told the New York Times, "We have never seen as midnight an hour as we face this coming week," Bishop Ellis said, referring to the possibility that Congress would soon vote on a deal to give the carmakers enough money to stay afloat into next year. I don't know what's going to happen, but we need prayer," he said. "When it's all said and done, we're all in this thing together."
The service made the front page of the Wall Street Journal and the New York Times as well as CBS, NBC, ABC, CNN and Reuters.
The Government eventually bailed out both GM and Chrysler.
References
Charles H. Ellis III Wikipedia
(Text) CC BY-SA