7.4

/

10

1

Votes

Alchetron

Rate This





Animation, Comedy, Family




July 23, 2004




Guy Moon






Butch Hartman





2 hours






Butch Hartman

,

Steve Marmel




Butch Hartman, Steve Marmel




Tara Strong

(Timmy Turner),

Daran Norris

,

Susanne Blakeslee

,

Grey DeLisle

,

Carlos Alazraqui




Related Butch Hartman movies



"Channel Chasers" is the eighteenth episode of Season 4 of The Fairly OddParents. It was the second Fairly OddParents television film. Alec Baldwin was a featured guest star in the voice role of Adult Timmy.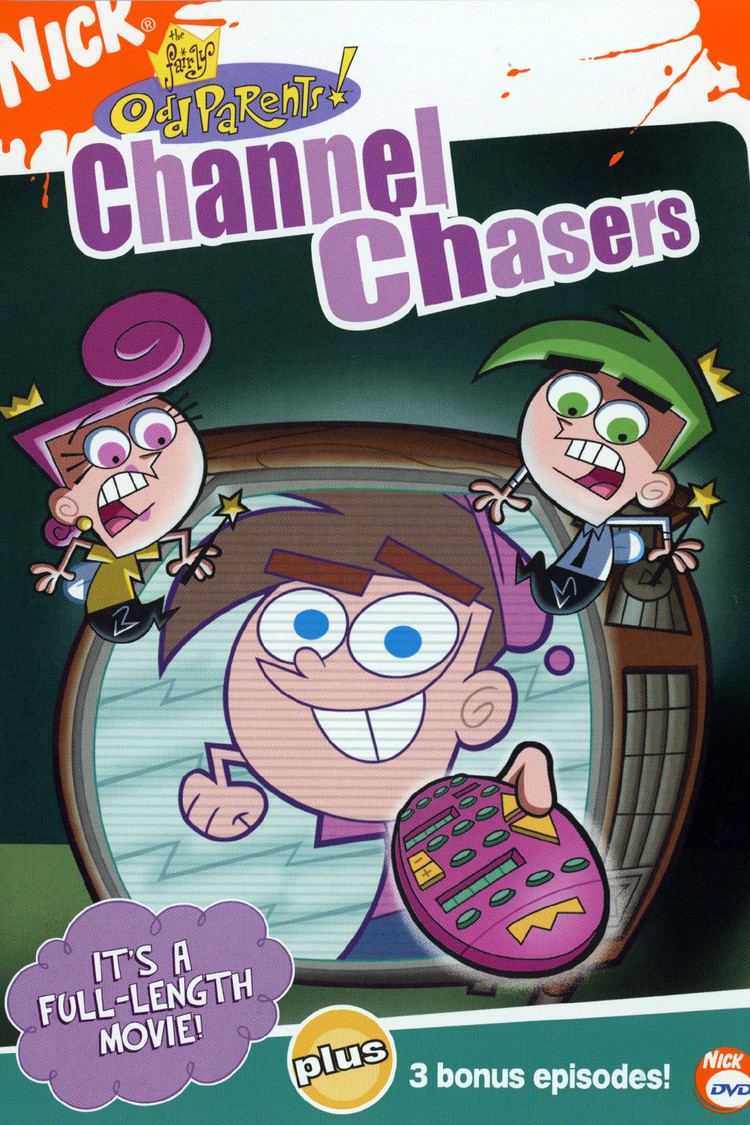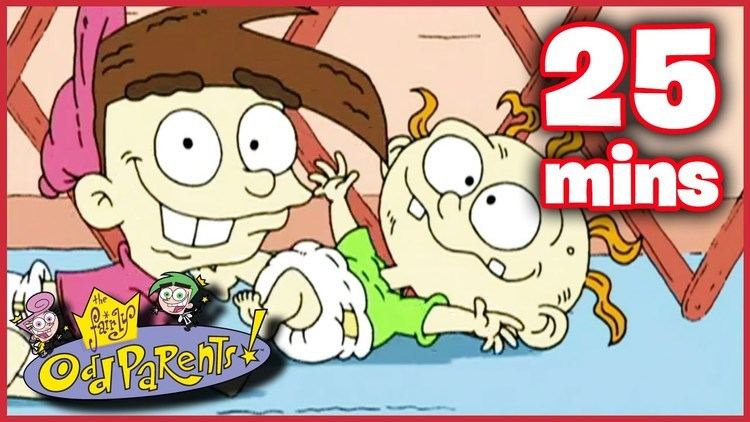 Dragon Ball Z - "Maho Mushi" (Channel 297)
The Jetsons - "The Futurellis" (Channel 1)
Rugrats - "Carpet Critters" (Channel 2)
Fat Albert and the Cosby Kids - "Heavy Hal" (Channel 3)
Jonny Quest - "Jonny Hunt" (Channel 4)
Strawberry Shortcake - "Paula Poundcake" (Channel 50)
Peanuts - "Walnuts" (Channel 75)
Space Ghost - "Space Spectre" (Channel 191)
WWE SmackDown Live, Politically Incorrect - "Politically Inaccurate Smashdown" (no known channel number)
Wheel of Fortune - "The Million Dollar Spin" (also no known channel number)
The Flintstones - "The Meatflints" (A.K.A. The Turnstones) (Channel 192)
Speed Racer - "Go Go Racer" (Channel 193)
Scooby-Doo and Goober and the Ghost-Chasers - "Snooper Dog and the Clue Crew" (Channel 194)
Batman: The Animated Series - "Blackbird and Sparrow" (Channel 195)
Blue's Clues - "Clint's Hints" (Channel 290)
Tom and Jerry - "Ted & Jimmy" (Channel 291)
Looney Tunes and Merrie Melodies - "Rabid Rabbit" - (Channel 292)
Rudolph the Red-Nosed Reindeer, Santa Claus is Comin' to Town, and Frosty the Snowman (Channel 293)
The Simpsons - "The Feldmans" (Channel 294) (Butch Hartman's favorite cartoon)
Sesame Street - "Poppyseed Avenue" (Channel 295)
Teenage Mutant Ninja Turtles - "Adolescent Genetically Modified Karate Cows" (Channel 296)
The History Channel - "Biographical Channel" (Channel 298)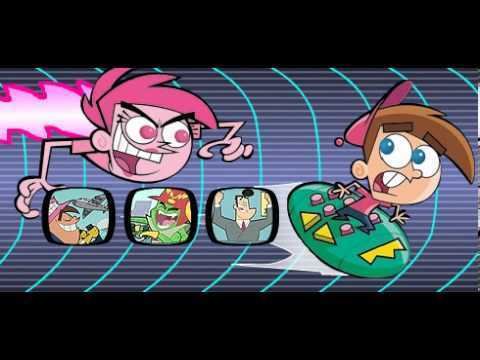 Contained in the deleted song "If I Lived In TV" were parodies of Three's Company, Barney & Friends, The Six Million Dollar Man, Star Wars, Happy Days, The Today Show, The Late Show with David Letterman, Saturday Night Live (featuring The Blues Brothers; Timmy, Cosmo, and Wanda as the Coneheads; Ed Grimley; Franz from "Pumping Up with Hans & Franz;" Garth and Wayne from "Wayne's World"; and Mr. Bill), Friends, American Idol, Diff'rent Strokes, and CNN World News.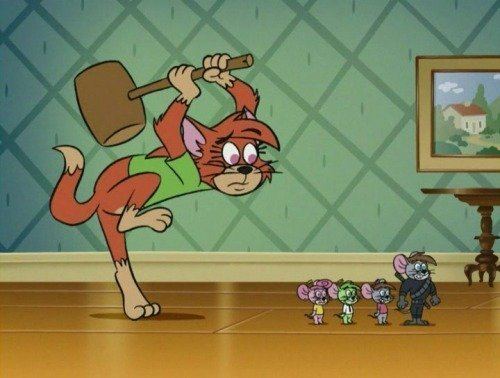 After being punished with no more television for ruining both his parents' jobs by using elements from a violent television show called "Maho Mushi", Timmy has had enough of tolerating his torturing babysitter Vicky. He wishes up for a magical remote that allows him to enter inside television shows; unfortunately, however, the remote falls into Vicky's hands. With the remote, Vicky plans to enter the biographical channel which is featuring "Dictator Week" so she can become a world dictator. Timmy wishes up for another magical remote, and enters inside television in order to stop Vicky's plans. Meanwhile, Timmy's parents Mr. and Mrs. Turner, who dismiss their son's concerns of Vicky every time, refuse to believe that Vicky is most certainly an evil babysitter, until a fateful day when they receive information proving otherwise from Vicky's younger sister, Tootie.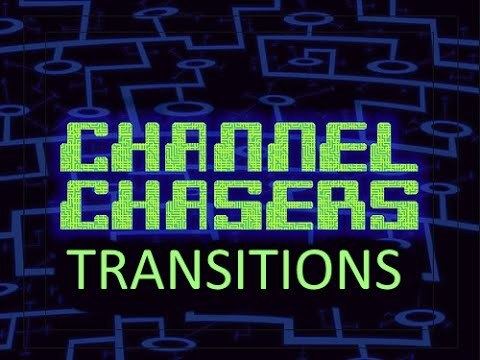 Tara Strong as Young Timmy Turner, Paula Poundcake, Vicky and Tootie's Mom, Tommy Turner, Tammy Turner, Various additional voices
Alec Baldwin as Adult Timmy Turner (voice)
Daran Norris as Cosmo, Mr. Turner (voice)
Susanne Blakeslee as Wanda, Mrs. Turner (voice)
Grey DeLisle as Vicky, Tootie, Robot Vicky, Others (voice)
Carlos Alazraqui as Denzel Crocker, Sheldon Dinkleberg, Dinkledog, Tony Futurelli, Man #1, Mayor of Dimmsdale, Additional Voices
Jason Marsden as Chester McBadbat, Adult Chester, Clint, Jeff, Johnny Hunt, Shaggy, Additional Voices
Gary LeRoi Gray as Young AJ (voice)
Kevin Michael Richardson as Adult AJ, Mr. Turner's Boss, Snoop, Donnie Donut, Frosty, Additional Voices
Dee Bradley Baker as Big Kid, Adult #5, Additional Voices
Jim Ward as Chet Ubetcha, Mr. Joel, Vicky and Tootie's Dad, Doug Dimmadome, Blackbird, Additional Voices
S. Scott Bullock as TV Host, Wrestler #1, Bird, Various
Butch Hartman as Race Official, Additional Voices
Cara Newman Ruyle as Additional Voices
Chris Kirkpatrick as Chip Skylark (voice)
Adam West (voice)
Butch Hartman & Steve Marmel received the 32nd Annie Award for Writing in a Television Production in 2005.
Channel Chasers Wikipedia
Channel Chasers IMDb
Channel Chasers Rotten Tomatoes
Channel Chasers themoviedb.org