Name

Chad Person










Education

University of New Mexico



surviving the end of your world chad person at mark moore gallery
Chad Person (born 1978) is an American contemporary artist living in New Mexico. His dollar bill collages, inflatable sculptures, and other highly visible projects have appeared locally, nationally and internationally.
Contents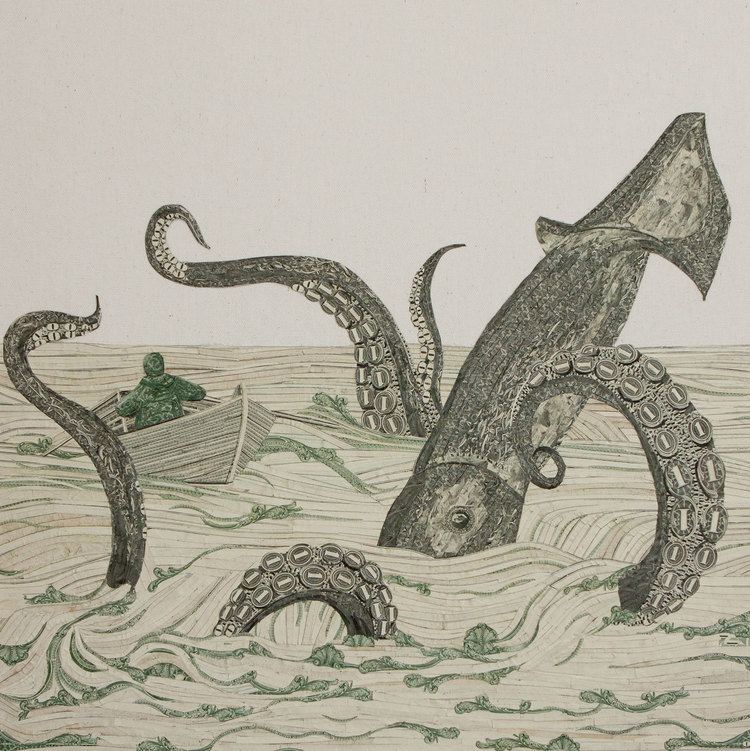 Gallery Representation
He exhibits with Mark Moore Gallery in Santa Monica, and shows with Joshua Liner Gallery, Freight and Volume, and Garson Fine Art Gallery in New York City.
Professional life
Chad Person has instructed photography courses at Anderson Ranch Arts Center and the University of New Mexico, as well as courses in New Media, Electronic Arts and Social Media Marketing at the University of New Mexico. His artwork typically avoids direct photography and employs a conceptual approach. As a brand manager and user experience designer he has shaped a number of National Science Foundation sponsored projects, museum exhibits and web applications.
Conceptual Approach and Public Works
His project: RECESS (resource exhaustion crisis evacuation safety shelter) is an example of his conceptual approach. In this ongoing project, Person undertakes a DIY conversion of a swimming pool into a bomb shelter / survival bunker, highlighting the potentially negative outcomes of maintaining a hardcore survivalist mentality.
The intentionally controversial subject matter in project RECESS led Asylum. AOL.com to label Person "the most paranoid man in America." In 2010, one of his sculptures was seized from Mark Moore Gallery by the Bureau of Alcohol, Tobacco, Firearms and Explosives pending allegations that it was an illegally manufactured and trafficked firearm. The investigation closed without formal charges.
His collaboration with Hiroshi Fuji was featured in the Site Santa Fe Biennial, Lucky #7 curated by Lance Fung in 2008.
His work, Yixing Teapot and iPod (from the series Worshipping Mammon: An Exploration of Value), is owned by the New Mexico Museum of Art.
References
Chad Person Wikipedia
(Text) CC BY-SA