Format

ongoing




Artist(s)

Sayed Nahid Mian




Publisher

Diamond Comics




Publication date

1971




Writer

Pran Kumar Sharma






Main character(s)

Chacha Chaudhary, Sabu and Rocket




Similar

Amar Chitra Katha, X‑Men: First Class, Tomb Raider, Extra!, Uncle Scrooge
Funny animated video story 1 chacha chaudhary ball aur pehalwan
Chacha Chaudhary is a popular Indian comic book character, created by cartoonist Pran Kumar Sharma. The comic comes in ten Indian languages including Hindi and English and has sold almost ten million copies. It has also been made into a television series with Raghuvir Yadav playing the lead role of Chacha Chaudhary.
Contents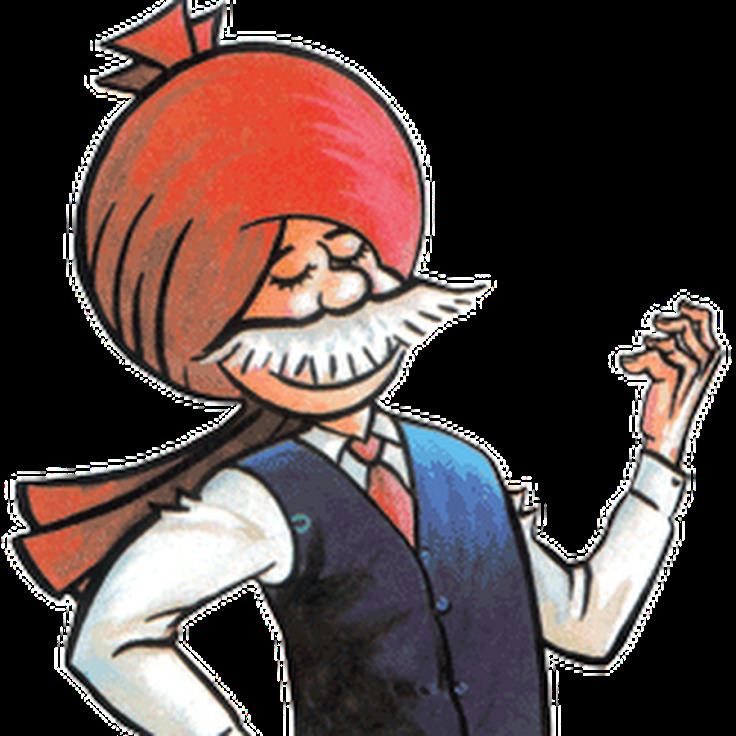 Funny animated video story 1 chacha chaudhary nok jhonk
History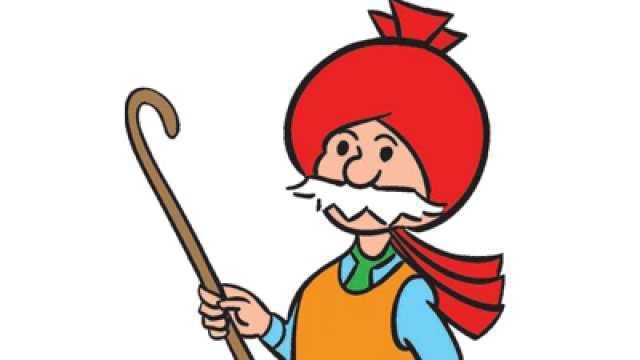 Chacha Chaudhary was created in 1971 for the Hindi magazine Lotpot. It soon became popular among kids and the elderly alike.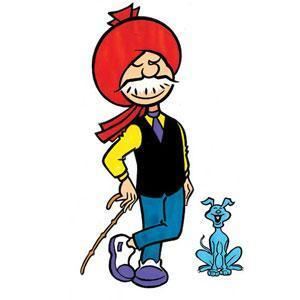 According to a Pran's Features press release, the Indian kids in the age group 10–13 years ranked Chacha Chaudhary as their most recognizable comic book character.
He has also been featured as a guest in other Pran's Features series, with Billoo, Pinki and Lucky.
Biography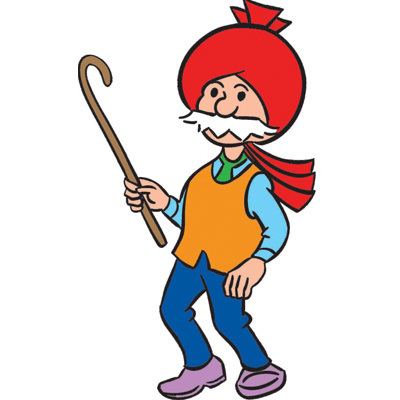 Chacha Chaudhary is a middle class Indian, frail but an extremely intelligent old man. The word chacha means paternal uncle in Hindi, while Chaudhary is a term used for big landlords or the most honorable, elderly or a respectable person in villages or towns in Indo-Gangetic Plain.
Chacha Chaudhary's attire includes his red turban, a wooden stick, a waistcoat with a double inside pocket, and a pocket watch. His household consists of his wife Bini (Chachi), a faithful street dog called Rocket and a giant alien from Jupiter named Sabu. Chacha Chaudhary enjoys eating watermelon with relish but mangoes are his weakness, and takes off for a walk with Sabu and Rocket, whenever Chachi nags him. When he takes off his turban, it is shown that he is completely bald.
Everybody in town knows that whenever Chacha Chaudhary goes out with his family, he never locks the door of his house; but nobody has been successful in robbing his house. However, in certain stories, Chachi(his wife) has been seen locking the house. Sometimes his head or nose itches when any trouble is going to happen.
During the time of his youth Chacha Chaudhary was a professional boxer who was undefeated because of his unique strategy and punching skills.
Characterization
When asked about the inspiration for the series, Pran said, "Each family has its own wise old man. He solved his problems with common sense, but with a touch of humor. Humor is the basis of my cartoon."
Chacha Chaudhary is remarkably different from most other comic-book superheroes in that he is not a muscleman, nor does he have any extraordinary powers or modern gadgets. Instead, he uses "a brain sharper than a needle and faster than a super-computer" (Chacha Chaudhary ka dimaag computer se bhi tez chalta hai), and a wooden stick, to fight evil-doers.
Chacha Chaudhary's characterization, like that of Pran's other characters, is around middle class typical Indian metro surroundings of the 1970s and 1980s, and it has kept evolving. The usual villains are corrupt government officials, thieves, roadside goons and bullies, tricksters and cons and local thugs. He not only fights them and helps the common man but also teaches them moral lessons and good behavior. Most of the events end up with goons embarrassed by their deeds. One can see the middle class dealing with everyday problems. In a way Pran takes a whip at those problems but still maintains a happy-go-lucky feel with twinkling eyes and smiling faces.
Sabu
Sabu is an alien from the planet Jupiter, always faithful to Chacha and provides the physical strength in time of need. He is huge and strong, about 15 feet tall. Though his size has been highly inconsistent throughout the comic series. In some comics he is able to increase his size. In certain other stories he also comes out only when Chacha Chaudhary rubs a lamp (much like Aladin). He wears only a wrestler's kachha (briefs), a pair of ear-rings and a pair of gum-boots. But in some comics sabu was shown wearing slim fit green trousers
Sabu decided to stay on Earth with Chacha when he tasted delicious paratha and halwa made by Chachi during his visit to earth. Sabu has a twin brother called Dabu and the giant earrings that Sabu wears were gifted to him by his mother when he left Jupiter. According to the comics, whenever Sabu gets angry, a volcano erupts at some distant place(this is stated in a panel with a picture of a volcano erupting, which says, "When Sabu is Angry, a Volcano Erupts at some distant place in Jupiter"). Whenever he performs an act of great strength, he utters the cry, "Hu-Huba!". Sometimes he has been found to utter "Jai Bajrang Bali" which roughly translates to "Hail Hanuman" (a god in Hindu mythology). It is revealed in some comics that Sabu eats 108 chapatis, 12 kilos of halwa, and about 20 litres of lassi in one meal. He is not married, and avoids the topic.
Unlike Chacha, Sabu does not have much wisdom, intelligence or wits and mainly relies on his physical strength. However, he has quick reflexes and has often saved the life of Chacha with his immense power and lightening-fast reflexes, often acting at the last moment when any goon tries to kill Chacha. In certain stories, Sabu is also shown to be wise, but not like Chacha Chaudary (like the one where he finds out about an escaped prisoner or the one where he throws his huge umbrella to save people from drowning).
Sabu's biggest enemy is Raka, who is of the same size as that of Sabu, and is immortal, thanks to a special Ayurvedic medicine he accidentally consumed.
Bini Chachi
Chacha Chaudhary's wife Bini is a fat, dominating lady who is the boss of the house and occasionally battles the thieves with her belan (rolling pin). She is usually dressed in polka dotted sari and has a hair style matching 1970s style of Indian actresses. Although very kind hearted with all the attributes of a strict but caring wife, she often complains Chacha of not buying her gold bangles, not taking her out, and the fact that she has to cook a lot for Sabu although she serves as a motherly figure for Sabu. In one comic she is shown with stirring a giant pot with a ladle for Sabu and serving him more affectionately than Chachaji.
In one of the comics Bini's history was revealed about how she used to be in her the past. She was actually an Indian film actress who decided to marry Chacha Chaudhary who saved her life from goons who were threatening her to give them all her jewellery or otherwise they would kill her.
Chhajju Chaudhary
A secret that many of the characters in the comics do not know is that Chacha Chaudhary has a twin brother named Chhajju Chaudhary, who is not as gifted as Chacha Chaudhary. In many stories he proves to be the secret weapon to dodge the corrupts and goons. He was once taken to Mars by aliens mistaking him as Chacha Chaudhary.
Rocket (Raaket)
Rocket is his pet dog. He was found as a stray dog and was adopted by Chacha, much to the dismay of his wife, who said that raising Sabu itself was a handful for her. Though she later accepted the dog when it attacked the burglars in the house. He is rather well known as raaket. The only characteristic of this dog is defined in the line "Chacha Choudhary ka kutaa ssurrlup ssurrlup doodh peeta hai" ( Choudhary's dog drinks milk) & the fact that he is the only vegetarian dog in the whole world. The dog has proven himself at occasions, attacking his foes on command.
Tingu Master
Tingu Master is a tiny man (probably a midget) who is often seen in comics along with Chacha Chaudhary and Sabu. He usually is shown to be a very unlucky person, falling into problems and danger which are either aimed at Chacha Chaudhary or are purely situational. However, at certain points he has come to the forefront to actually save Chacha Chaudhary from a potential death or defeat. Like Sabu, he is shown to be loyal, albeit he is not as significant a character as the former.
Enemies
Some enemies of Chacha are Raaka (once a dacoit, but an immortal giant after drinking a magic potion made by Chakram Acharya), Gobar Singh (a dacoit), Dhamaka Singh, and his accomplice Paleeta and Ruldu.
Many a times Chacha Chaudhary has beaten Raaka (with the help of Sabu, of course) and once forced him to shave off his mustache as a result of some competition which was won by Chacha. Chacha's comic with Raaka, Raaka ki waapsi (The Return of Raaka) is one of the best selling comics of Pran's Features. Apparently Raaka was put to sleep by some potion given by a saint from the Himalayas and buried in the ocean the first time. On his return by another potion he was reduced to a small size, closed in a bottle and buried in a grave. But this was not the end. He returned several times again to wreak havoc in the city. Finally Chacha Chaudhary and Sabu buried him in an endless hole somewhere near a rocket launch site. But for the last time he was sent to the planet of Zalubar by a rocket.
Similarities with other characters
Chacha Chaudhary and Sabu are a double act. This is similar to Asterix and Obelix where Asterix is a little guy and Obelix is big and incredibly strong, but slightly slow on the uptake. There is some degree of similarity between Chacha Chaudhary and Asterix, wherein both do not have any extraordinary physical power and use their wits to get around situations. Sabu, on the other hand, does demonstrate that his tremendous muscle power is without the brains to apply it properly, analogous to Obelix. However, it cannot be said that there is any major similarity between the two comics, since Asterix has a common theme of outwitting the Romans, whereas Chacha Chaudhary is a very loosely connected series, with common characters, but new settings and story lines. Moreover, Asterix and the Gauls do have a secret ingredient giving them physical superiority over the Romans, and there is no such analogue in Chacha Chaudhary adventures
Sabu's name bears resemblance to one-time Hollywood actor of Indian origin, Sabu Dastagir. The image of Rex Ingram from the movie, The Thief of Bagdad is strongly reminiscent of Sabu's character.
Inconsistencies
Though Chacha Chaudhary is shown to be extremely intelligent, battling all issues through his supreme brain power, sometimes it may look as if Chacha Chaudhary survives or gets rescued by pure luck when the situations coincidentally save him from death and danger. Certain instances include Sabu sneezing when they had a time bomb near them, about to explode or his train being late when he has actually been duped on the way to reach the station late. Many a times Sabu and Rocket have come to his rescue. However, that is part and parcel of the character in addition to his brain being faster than a computer. This brings humour and excitement in the stories and people, especially children, like this part as funny and hilarious.
Also, the comic series has some remarkable inconsistencies with the character of Sabu, whose size varies considerably from story to story. In certain ones, he is able to change is size, while in others, he is shown unable to enter the house being burgled because of his size. Additionally, he is shown to be coming out of a lamp in certain stories, much like the genie in Aladdin.
It is an established fact that Chacha never locks the door of his house when he steps out. However, Bini Chachi is seen locking the house on a couple of occasions in the comic series.
Adaptation
In 2009, Pran's Features, the owner of characters Chacha Chaudhary, Sabu and Pinki tied up with License India, to bring them to silver screen as animation characters.
References
Chacha Chaudhary Wikipedia
(Text) CC BY-SA