Covid-19
University of Central Greece


24,818.3 km2


Athens




4,591,568




Delphi Archaeological Museum, Euripus Strait, Archaeological Museum of Thebes, Archaeological Museum of Eretria, Archaeological Museum of Lamia




Lamia, Chalcis, Livadeia, Thebes, Karpenisi



Continental Greece (Greek: , Sterea Ellada; formerly , Chersos Ellas), colloquially known as Roumeli (???????), is a traditional geographic region of Greece. In English the area is usually called Central Greece, but the equivalent Greek term (???????? ??????, Kentriki Ellada) is rarely used, except for the NUTS 1 statistical region Kentriki Ellada.
Since 1987, its territory is divided among the administrative regions of Central Greece and Attica, and the regional unit of Aetolia-Acarnania in the administrative region of West Greece.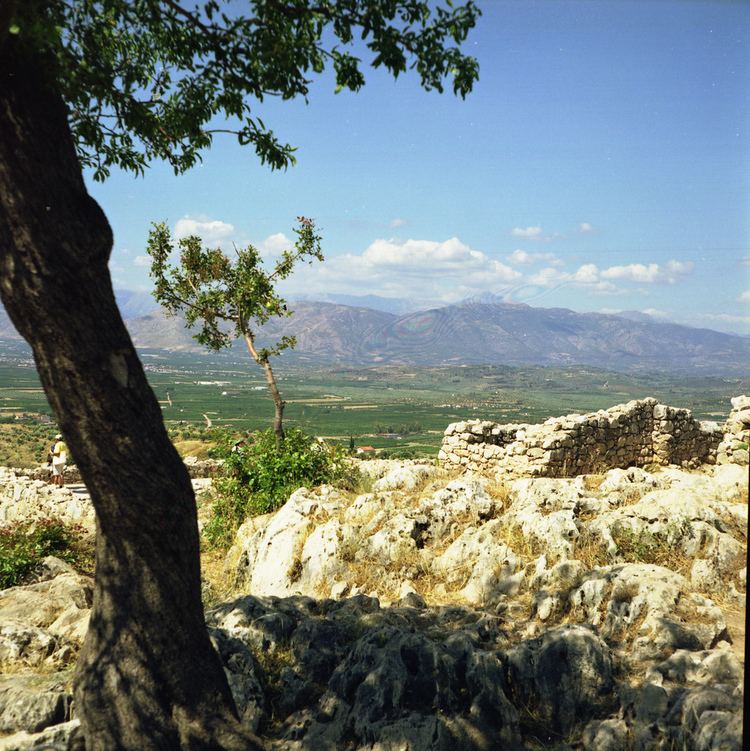 Central Greece is the most populous geographical region of Greece, with a population of 4,591,568 people, and covers an area of 24,818.3 km², making it the second largest of the country. It is located to the north of the Peloponnese and to the south of Thessaly and Epirus, bordering the Aegean Sea to the east, the Ionian Sea to the west and the Corinthian Gulf to the south. Its climate is temperate along its coastlines, and dry in the interior.

Roumelian dances tend to be slow and controlled. The clarinet is the main instrument in this region. The main dances of this region are tsamikos (in which the leader performs energetic leaps) and kleftiko.
Central Greece Wikipedia
(,)https://c2.staticflickr.com/2/1243/746271119_50709a736d_b.jpg(,)https://farm8.staticflickr.com/7633/17009023278_f1202c00c2_b.jpg(,)http://www.sjhaytov.com/db/icons/00006-Greece-Central-Macedonia-Chalkidiki-Sithonia/000861_DSC06765-Greece-Central-Macedonia-Chalkidiki-Halkidiki-Landscape.jpg(,)http://cache4.asset-cache.net/gc/130111040-looking-up-at-the-rock-formations-of-the-gettyimages.jpg%3Fv%3D1%26c%3DIWSAsset%26k%3D2%26d%3DwBQtNhZ1vq%252FnPURvP1LBtjFywhurA%252Fjkrf2LVtJ51pfE6L6WAHFkgSKGzUXWSUfc(,)http://i1.trekearth.com/photos/19607/120504-5666.jpg(,)http://cache2.asset-cache.net/gc/504577483-ipati-central-greece-gettyimages.jpg%3Fv%3D1%26c%3DIWSAsset%26k%3D2%26d%3D4hBhE2PNMMYAJ%252FmE9nz2l%252BCD%252FkiSLlCtBgKurQRtp0OsEG1MAgeEE%252FyBj%252FwF8ux4jSQSvwrpam%252FXt5%252BIH%252BGzjl1CVn2Y7iclhuBVSASUPIA%253D(,)http://cache1.asset-cache.net/gc/464670261-greece-central-greece-region-delphi-ancient-gettyimages.jpg%3Fv%3D1%26c%3DIWSAsset%26k%3D2%26d%3DAmkTshjXKYSvp43jdxheCHxPQBt6FgW0%252B8cE6Z9qs1NRa9BzbbKwptN%252Ba6GUV3Tt(,)http://cache4.asset-cache.net/gc/501838769-greek-autumn-landscape-gettyimages.jpg%3Fv%3D1%26c%3DIWSAsset%26k%3D2%26d%3DX2oE3SV79Plm0jBHTIwwnuyPiBdJGUYxCbW94%252B7GkxbL2Rdo5EE%252Bnul1FC0HS%252B1a0I4mzzujrDL0RtGs%252B4xeSA%253D%253D(,)http://cache2.asset-cache.net/gc/126332055-central-greece-meteora-agia-triada-or-holy-gettyimages.jpg%3Fv%3D1%26c%3DIWSAsset%26k%3D2%26d%3DQih84qqnNU5uklAXg5hfDM3ljChOz%252F0dyHiJiNcPO3Nd9Da9ngJcc7zSmAzLqEWF(,)http://constructivemind.com/images/Greek%2520Landscape%2520Pro/Central%2520Greece%2520-%2520Lake%2520Kremaston.jpg(,)http://previews.agefotostock.com/previewimage/bajaage/20d63d1e0d7217adc0c5c532c80181cd/imm-cle-06529645.jpg
(,)http://www.mybeaches.net/img/sterea%2520ellada/709px-PosKentrikiEllada.svg.png(,)http://www.investingreece.gov.gr/files/logosynrg.jpg(,)http://www.greeceathensaegeaninfo.com/a-eco-tourism/map-central-greece.gif(,)http://cache.graphicslib.viator.com/graphicslib/thumbs674x446/3140/SITours/4-day-classical-greece-tour-epidaurus-mycenae-olympia-delphi-meteora-in-athens-115147.jpg(,)http://agreekadventure.com/wp-content/uploads/2015/03/G0013733.jpg(,)http://www.greek-islands.us/traditional-greek-products/greek-cheeses/formaela-cheese.jpg(,)http://graperover.com/wp-content/uploads/2013/12/sterea-ellada-feat-500x250.jpg
(,)http://hellenic-culture.gr/wp-content/uploads/2014/05/FIGURINES-Central-Greece1-1170x350.jpg(,)http://www.thegreektraveller.com/wp-content/themes/bizchoco/thumb.php%3Fsrc%3Dhttp://www.thegreektraveller.com/wp-content/uploads/drakospito-evia_0021.jpg%26h%3D225%26w%3D605%26q%3D100(,)http://www.thegreektraveller.com/wp-content/themes/bizchoco/thumb.php%3Fsrc%3Dhttp://www.thegreektraveller.com/wp-content/uploads/ramnous-attica_002.jpg%26h%3D225%26w%3D605%26q%3D100(,)https://greeceguide.files.wordpress.com/2008/10/grecja_koloseum.jpg(,)http://news.gtp.gr/wp-content/uploads/2014/07/Amfissa_Vaulted-Mycenaean-tomb.jpg(,)https://www.tours-greece.gr/site_data/excursions/2013050911584255.jpg(,)https://www.tours-greece.gr/site_data/excursions/2013050911592040.jpg(,)http://www.thegreektraveller.com/wp-content/themes/bizchoco/thumb.php%3Fsrc%3Dhttp://www.thegreektraveller.com/wp-content/uploads/rovies-cemetery_003.jpg%26h%3D225%26w%3D605%26q%3D100(,)http://cache1.asset-cache.net/xc/177297106.jpg%3Fv%3D2%26c%3DIWSAsset%26k%3D2%26d%3DELQ0JZVvJTSf2hFEwk15WRfmMSzMVTZvfIToRG3FHdiqQXUV-21E0ZwzA651lHbS0(,)http://cache3.asset-cache.net/gc/463745515-greece-central-greece-region-moni-osios-gettyimages.jpg%3Fv%3D1%26c%3DIWSAsset%26k%3D2%26d%3DWgMZ9pUpt9YhRKGw9hdzmyMyMeX%252F9lphaj8ZBrJg4oHpw7mZmf8ZVs2sqSoDTvWj