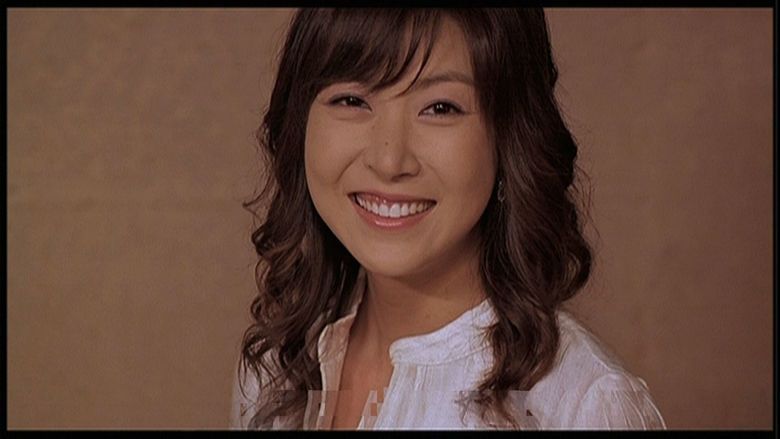 A young woman playing the Ave Maria on a cello; the scene switches to another woman bleeding on an operating table.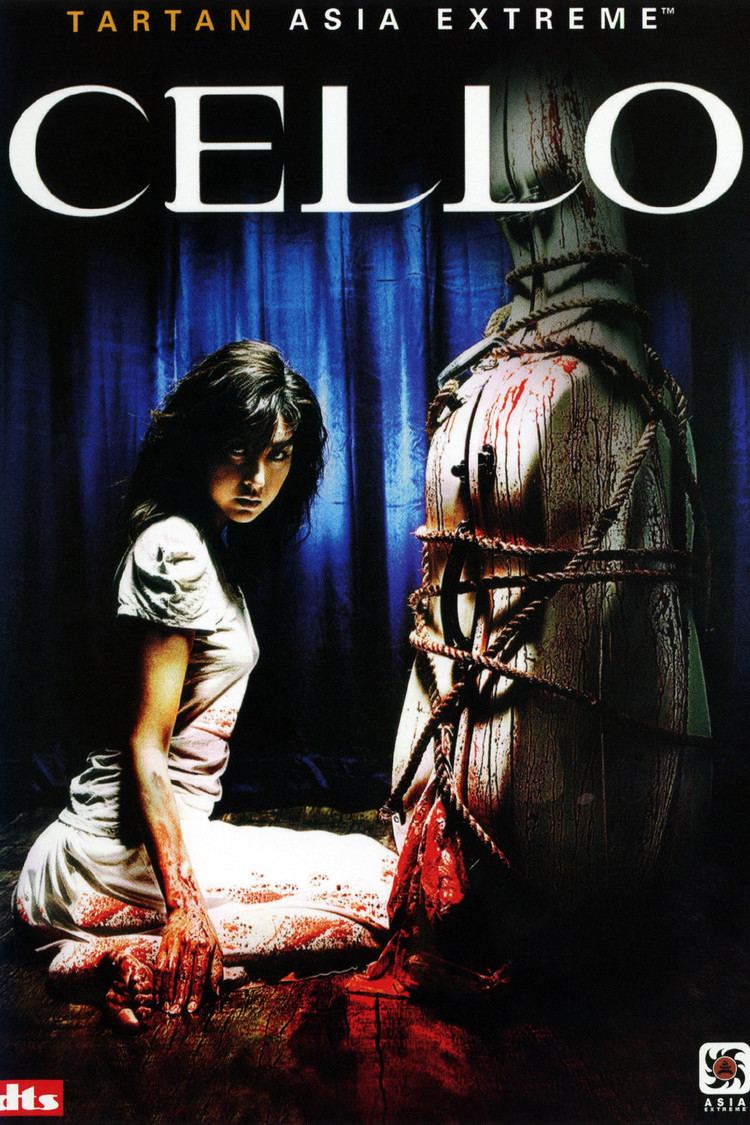 Hong Mi-ju (Sung Hyun-ah) is watching students play their cellos while their professor grades them. The professor tries to coax her into going to a concert for the little sister of Kim Tae-yeon. Mi-ju declines both the concert and a job offer to become more than just an associate teacher. Mi-ju is confronted by a student who says that because of Mi-ju, her music is for nothing. The student promises revenge. Shaken, Mi-ju drives home and nearly avoids getting into an accident with a truck. At home, she receives a message on her cell phone: "Are you happy? ...You should be."
In her attic, Mi-ju sees her elder, autistic daughter, Yoon-jin. Her husband Jun-ki, her sister-in-law Kyeong-ran, and her younger daughter Yoon-hye are also present; everyone but Yoon-jin appears mute and emotionless. Yoon-jin sings "Happy Birthday" to Mi-ju. Mi-ju seems to share a special affection for Yoon-jin. The next day, Yoon-jin stops to stare at a cello in a music store, and Mi-ju buys it for her. Mi-ju meets the new, silent housekeeper, Ji-sook, and begins to teach Yoon-jin how to play the cello. Yoon-hye plays in Kyeong-ran's room until the latter's fiance, Hyeon-woo, shoos her out. Yoon-hye asks Yoon-jin to try the cello, but the normally calm and emotionless Yoon-jin bites her little sister.
The same night, Kyeong-ran has a breakdown, as her fiance has seemingly broken up with her. Mi-ju watches the sleeping Yoon-jin, but her daughter's sleeping face suddenly becomes ghastly. In Kyeon-ran's room, a ghost emerges and throws her through the glass balcony door. The rest of the family does not seem to hear a thing. However, Yoon-jin gets out of bed and sees Kyeong-ran strangled and dangling at her window. Jun-ki presents Mi-ju with her old college yearbook, asking why Kim Tae-yeon's pictures are cut out. Mi-ju tells her husband the reason why she quit playing the cello is because of her former friend, Kim Tae-yeon. The flashback shows a plain girl, Kim Tae-yeon, struggling to play as good as Mi-ju, and pretend to be happy for her as Mi-ju rises above her. The night Mi-ju was chosen above Tae-yeon, there was a car accident and Tae-yeon was killed while Mi-ju was injured.
Mi-ju attends the cello concert she had previously declined. However, she finds herself alone in the room. She sees the same ghost from Kyeong-ran's room on stage, playing the cello, leaving Mi-ju terrified. At home, Yoon-hye becomes frightened when the cello starts to appear and disappear without anyone touching it. Mi-ju returns to see Yoon-jin causing Yoon-hye to fall to her death from the balcony. Mi-ju places her body in the basement and lies to Jun-ki that Yoon-hye went to camp. Jun-ki calls Yoon-hye and hears the ringing in the basement. Confronting his wife, he accuses Mi-ju of killing their daughter. In the struggle, Mi-ju pushes her husband back, only to find he has been stabbed by a sharp pipe and is dead. Mi-ju turns to face the stairway slowly and sees the ghost who looks like the disgruntled student and whispers, "...Kim Tae-yeon..."
Through the ghost of Kim Tae-yeon's eyes, we see a flashback of what really happened. Tae-yeon, who looks exactly like the student from the beginning of the movie; pretty, talented, and confident (indeed, the audience is led to believe there really wasn't a student to begin with, but rather Mi-ju hallucinating events), is the more talented cello player. It is Tae-yeon, not Mi-ju, who was the more talented, sweet, and "better" student. After the final humiliation of Tae-yeon being chosen over her, Mi-ju swerves while driving them home and crashes the car by a steep incline off the road. Tae-yeon is thrown from the car and is barely holding on from falling off the side of the cliff. Mi-ju grabs her friend's hand but eventually lets Tae-yeon fall to her death.
Brought back to the present, Mi-ju tries to stab Tae-yeon's ghost with a knife to stop her from going to Yoon-jin, begging "Not my Yoon-jin, not my Yoon-jin!". She then sees that she has stabbed the housekeeper. Believing the cello holds the power to the ghost of Tae-yeon, Mi-ju grabs a golf club and rushes to Yoon-jin's room. Mi-ju grabs the cello, throws it out against the wall, and smashes it as Yoon-jin screams in her room. When the noise stops, Mi-ju goes in. The room is empty except for the cello, which is unharmed. She looks back into the hallway to see the beaten and bloody body of her daughter. As Mi-ju kneels by the weltering Yoon-jin, she feels Tae-yeon forcing her hand to stab Yoon-jin's beaten body. Mi-ju resists and stabs herself in the chest.
Mi-ju wakes up in the hospital to find that her earlier car accident was not imaginary, and that the previous events have been part of her coma—the voices she heard were actually those of Jun-ki and Yoon-hye, whispering for her to wake up. Mi-ju finds her family members are all safe and sound, around her and hugging her tightly. Outside the hospital room, Jun-ki asks the doctor why his wife thought they were all dead. The doctor replies it was probably part of the coma—Mi-ju's family is all that is important to Mi-ju now, and often anxiety will pertain to what is most important to a person.
When Mi-ju returns home, she receives the same message again: "Are you happy? ...You should be." She walks through the house turning on lights, which go out when she reaches the attic. Again, she finds her family there, in the same way as she did in the beginning of the movie. They sing "Happy Birthday" to her, and Kyeong-ran gives Mi-ju the same album. Inside, she finds a scribbled inscription: "This is only the beginning," before the ghostly hands of Kim Tae-yeon reach through Mi-ju's hair and slowly grasp her old friend's face.
Sung Hyun-ah ... Hong Mi-ju
Park Da-an ... Kim Tae-yeon
Jeong Ho-bin ... Jun-ki
Jin Woo ... Kyung-ran
Kim Na-woon ... Sun-ae
Jin Ji-hee ... Yoon-hye