Name

Celestina Bottego






Born

20 December 1895 Glendale, Ohio, United States of America (

1895-12-20

)


Died

August 20, 1980, Parma, Italy




Venerated in

Roman Catholic Church



Celestina Bottego (20 December 1895 – 20 August 1980) was an Italian Roman Catholic nun born in the United States of America. Bottego established the Xaverian Missionary Sisters, Society of Mary. The point of her order was for members to act as missionaries for the Roman Catholic church. On 31 October 2013 she was proclaimed Venerable.
Contents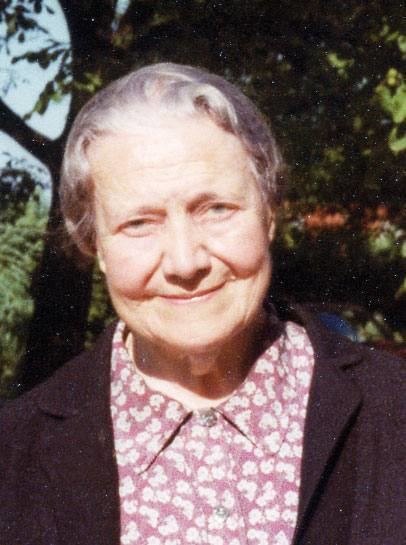 Life
Celestina Bottego was born in Ohio on 20 December 1895 as the second child of Giambattista Bottego and Mary Healy; she was the niece of the Parmesan explorer Vittorio Bottego. She remained in the United States of America until the age of 15. The death of her uncle in 1897 during an expedition to Africa caused the Bottegos to return to Parma to care for her grandparents. Her father took Maria and Vittorio with him and Celestina accompanied her mother in the summer of 1910.
Bottego continued her studies in Pisa and qualified as an English teacher. She taught at schools for over two decades in Parma. In 1922 she chose to become a Benedictine Oblate. Her sister Maria became a nun in 1924 and left for India.
Bottego help found the diocesan chapter of Catholic Action in order to devote her time to charitable activities. In 1935 she became an English teacher at the Institute of the Xaverian Missionaries. It was at this time she made a visit to India where she served with her sister Maria in the missions. During World War II she helped different kinds of people who experienced difficulties and made new friends with ease. Bottego soon received a proposal from Father James Spagnolo to establish a women's branch of the Xaverian Missionaries and at first she refused. Yet twelve months later she changed her mind. In mid 1945 she established this branch with Spagnolo. In 1966 she resigned as the General Superior in order for leadership to pass hands. She continued to assist the order from afar in service as a mother and continued to follow the affairs of the order with great interest.
Bottego died on 20 August 1980 in Parma.
Beatification process
The beatification process commenced under Pope John Paul II on 24 November 1994 with the commencement of a local diocesan process in Parma that accorded her the posthumous title Servant of God. The process spanned from 22 April 1995 until a short while later on 5 November 1997 and was granted the formal decree of ratification on 5 June 1998 in order for the cause to proceed. The Positio was compiled and submitted to the Congregation for the Causes of Saints in Rome in 2001.
Bottego was proclaimed to be Venerable on 31 October 2013 by Pope Francis.
References
Celestina Bottego Wikipedia
(Text) CC BY-SA