183 km/h




11 m




1917




18 m




July 1922




Caudron





The Caudron R.11, (mis-identified in Jane's 1919 as the Caudron R.II), was a French five-seat twin-engine bomber, reconnaissance and escort biplane developed and produced by Caudron during the First World War.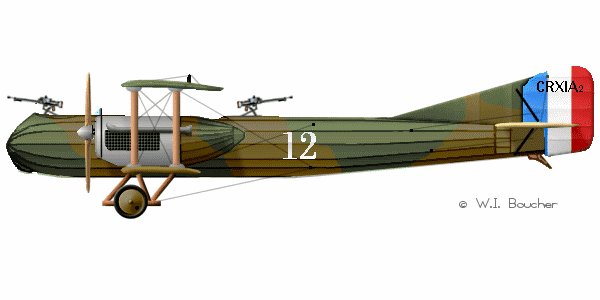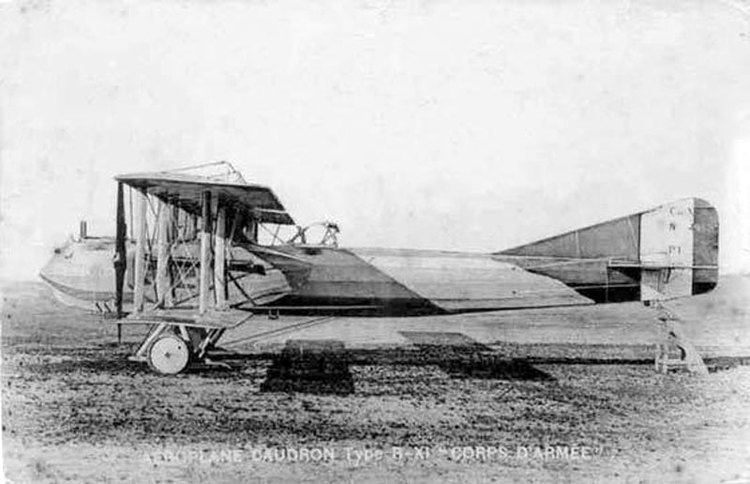 The R.11 was originally intended to fulfill the French Corps d'Armee reconnaissance category. Its design was similar to the Caudron R.4, but with a more pointed nose, two bracing bays outboard the engines rather than three, no nose-wheel, and a much larger tail. The engines were housed in streamlined nacelles just above the lower wing.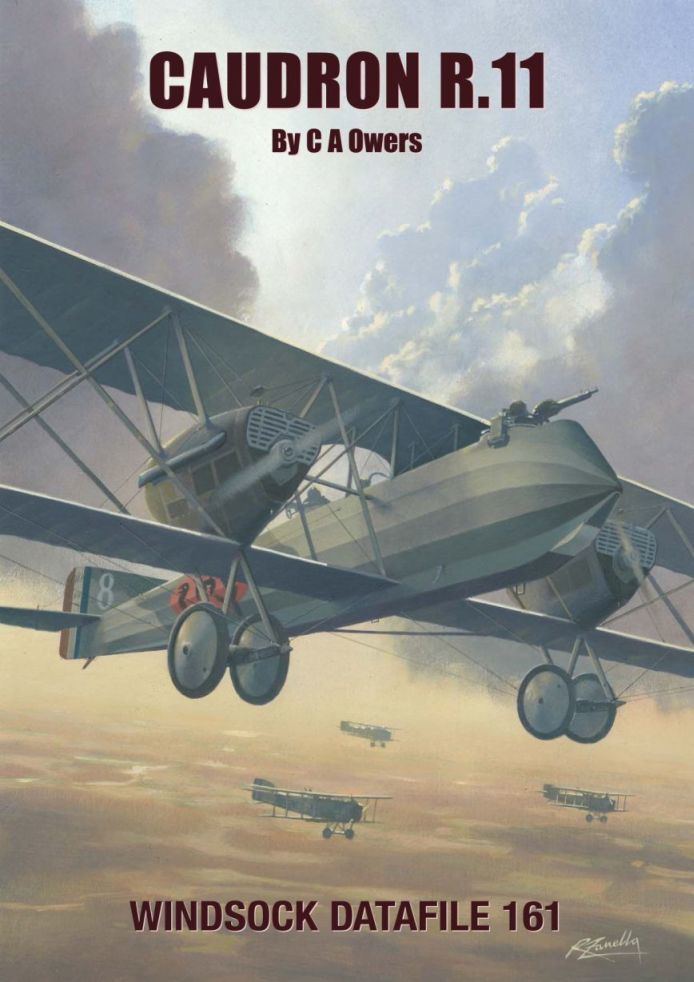 The French army ordered 1000 R.11s. Production began in 1917, with the first aircraft completed late in that year. In February 1918 the first Escadrille (squadron) R.26 was equipped. The last escadrille to form before the Armistice (and abrupt end of production) was R.246, at which point 370 planes had been completed.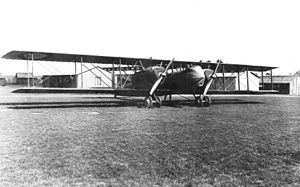 The Caudron R.12 was an experimental version of the R.11, with a larger engine. Development ended when the Caudron R.14 variant appeared in August 1918.
France
French Air Force
United States
American Expeditionary Force
Escadrille R.46
Escadrille R.239
Escadrille R.240
Escadrille R.241
Escadrille R.242
Escadrille R.246
Data from The Complete Book of Fighters
General characteristics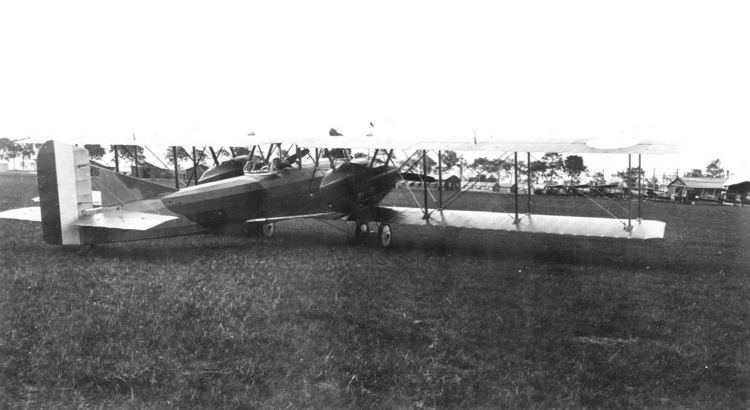 Crew: 3
Length: 11.25 m (36 ft 11 in)
Upper wingspan: 17.92 m (58 ft 10 in)
Lower wingspan: 16.9 m (55 ft 5 in)
Height: 2.7 m (8 ft 10 in)
Wing area: 54.25 m2 (583.9 sq ft)
Empty weight: 1,422 kg (3,135 lb)
Gross weight: 2,167 kg (4,777 lb)
Fuel capacity: 220 l (48 imp gal; 58 US gal)
Powerplant: 2 × Hispano-Suiza 8Bba V-8 water-cooled piston engines, 160 kW (210 hp) each
Propellers: 2-bladed wooden fixed pitch propellers
Performance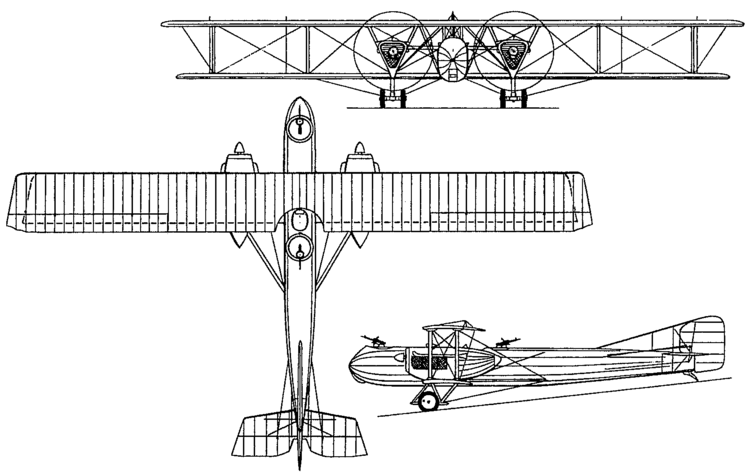 Maximum speed: 190 km/h (118 mph; 103 kn) at sea level 167.3 km/h (90.3 kn; 104.0 mph) at 5,000 m (16,000 ft)
Endurance: 3
Service ceiling: 5,950 m (19,520 ft)
Time to altitude: 2,000 m (6,600 ft) in 8minutes 6 seconds; 3,000 m (9,800 ft) in 14 minutes 18 seconds; 5,000 m (16,000 ft) in 39 minutes
Armament

Guns: 5x 7.7 mm (0.30 in) Lewis machine guns
Caudron R.11 Wikipedia