Cattleya warscewiczii (The "Warscewicz's Cattley's orchid"), a labiate Cattleya, is a species of orchid.
It was first collected by Józef Warszewicz in Colombia in 1848-49 and formally described by Heinrich Gustav Reichenbach in 1855. C. warscewiczii exhibits a typical Cattleya sympodial habit. Pseudobulbs are 8-16" (20-40 cm) long, unifoliate, cylindrical or cigar-shaped, grooved. Flowers are 7-11" (17.5-27.5 cm) across, largest in the genus, showy, fragrant. In culture the flowering is in summer on that year`s spring growth. Strong light and good air movement are required.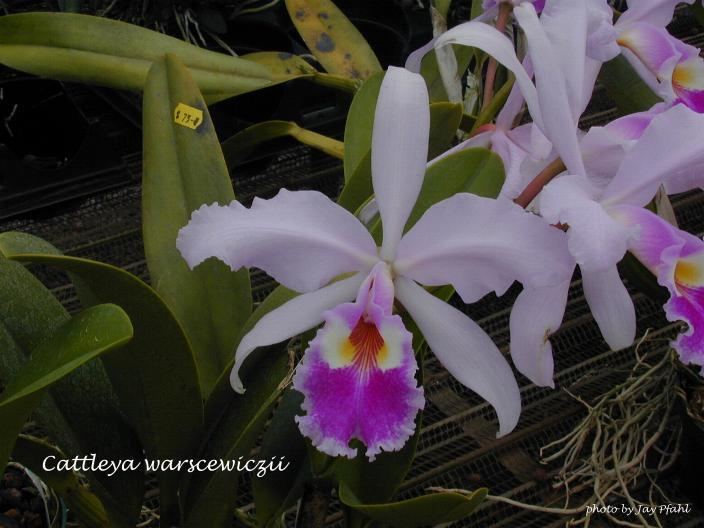 The diploid chromosome number of C. warscewiczii has been determined as 2n = 40; the haploid chromosome number as n = 20.
C. warscewiczii hybridizes naturally with C. aurea / dowiana, producing C. x hardyana. C. warscewiczii has also been used extensively in Cattleya hybridization, to produce large-flowered hybrid Cattleyas.