Catlow is a 1971 western film, based on a 1963 novel of the same name by Louis L'Amour. It stars Yul Brynner as a renegade outlaw determined to pull off a Confederate gold heist. It co-stars Richard Crenna and Leonard Nimoy.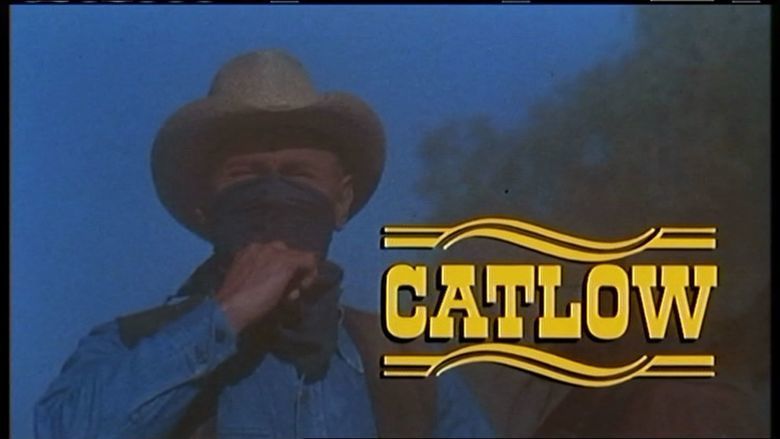 Nimoy mentioned this film in both of his autobiographies because it gave him a chance to break away from his role as Spock on Star Trek. He mentioned that the time he made the film was one of the happiest of his life, even though his part was rather brief.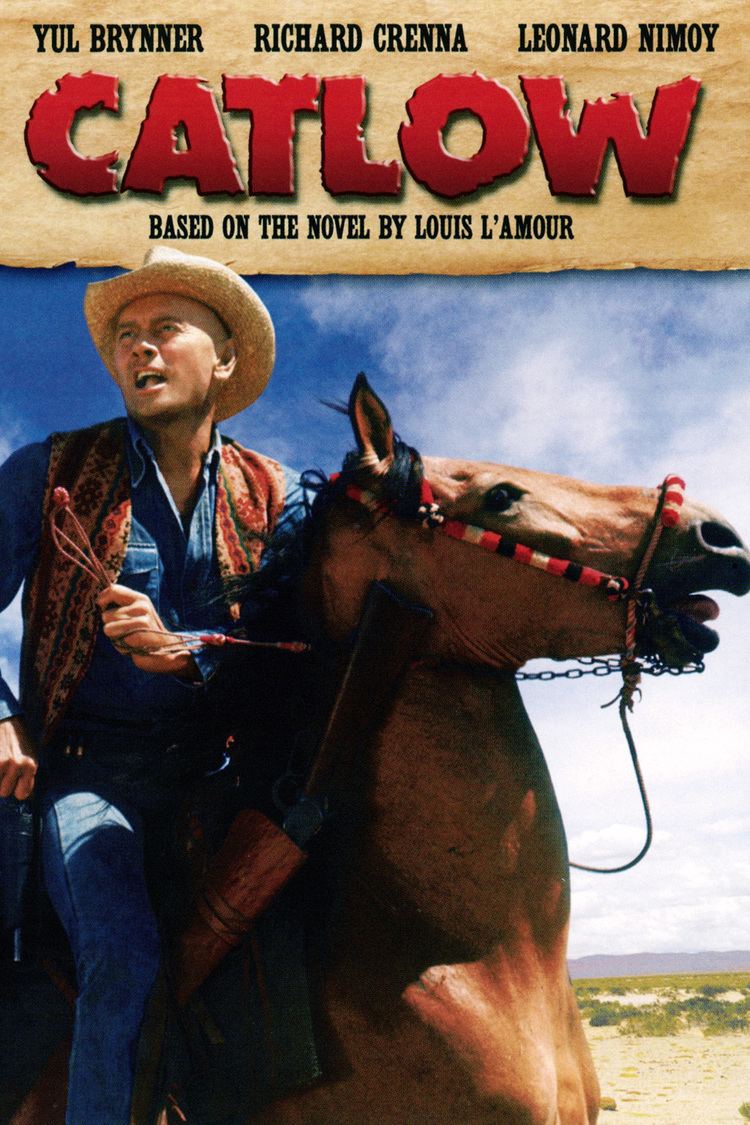 The film contains a lot of tongue-in-cheek and sardonic humor, especially between Brynner and Crenna's characters.
Jed Catlow and Ben Cowan served together in the Civil War and became friends, but now Catlow is a thief and Cowan a marshal tracking him down.
Catlow is accused of rustling the wealthy rancher Parkman's cattle. Parkman has hired a vicious gunfighter, Orville Miller, to kill Catlow.
Offering to turn himself in, Catlow joins Cowan on a stagecoach to Fort Smith, but his men stage an ambush. Catlow heads for Hermosillo, Mexico, where a woman named Rosita is in love with him and a $2 million shipment of gold is arriving soon by mule train.
Cowan goes after him. He is bushwhacked by Miller, who tosses the bound marshal across a horse with a badge pinned on his backside and turns him loose. Cowan barely avoids a plunge to his death off a cliff.
Allowed to recover at General Calderon's grand hacienda, Ben becomes attracted to Christina, the general's daughter.
Catlow gets the drop on Miller during a bath and hits him with a jug that shatters, cutting Miller's vocal cords.
After stealing the army's gold, Catlow flees toward the scorching desert and into dangerous Apache territory. He rejects Rosita, who angrily recruits men to go with her after Catlow and kill him. Cowan follows, as usual, but Miller shows up and shoots Cowan, wounding him. Catlow picks up Cowan's gun and shoots Miller.
Christina will take care of Cowan. Meantime, a smiling Catlow puts on his friend's badge and gives an indication that he will turn to the right side of the law.
The film was to have been directed by Peter Hunt. However Sam Wanamaker ended up doing the job. Filming took place in Almeria, Spain.