Full Name

Catherine Tyson




Role

Film actress




Name

Cathy Tyson





Years active

1984 – present




Occupation

Actress




Children

Jack Joseph Charles







Born

12 June 1965 (age 58) (

1965-06-12

) Kingston-upon-Thames, London, England


Spouse

Craig Charles (m. 1984–1989)


Nominations

BAFTA Award for Best Actress in a Leading Role


Movies and TV shows

Mona Lisa, The Serpent and the R, Band of Gold, Priest, The Old Man Who Read Lov



Similar

Craig Charles, Kate Hardie, Rupert Graves
Cathy tyson interviewd by clare eluka for promota magazine
Catherine "Cathy" Tyson (born 12 June 1965) is an English stage, film and television actress. She won the Los Angeles Film Critics Association Award for Best Supporting Actress for the 1986 film Mona Lisa. The film also earned her Golden Globe and BAFTA Award nominations. She has also starred in The Serpent and the Rainbow (1988), Priest (1994), and in the ITV drama series Band of Gold (1995–97).
Contents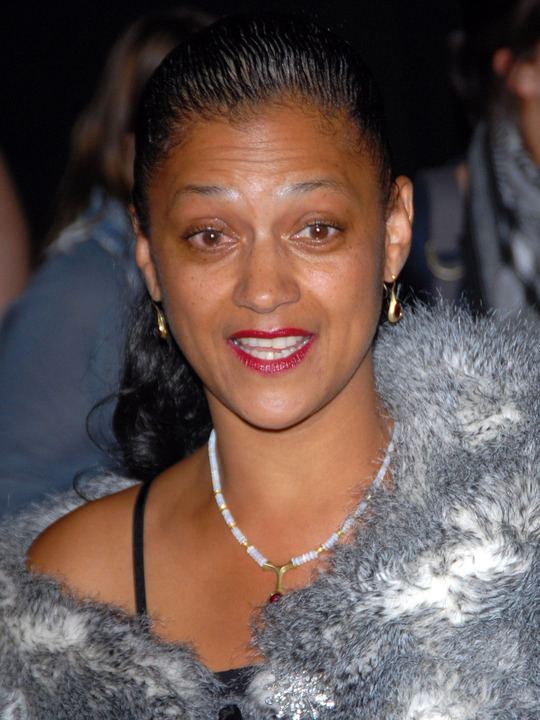 She Called Me Mother star Cathy Tyson chats to BBC South East Today
Early life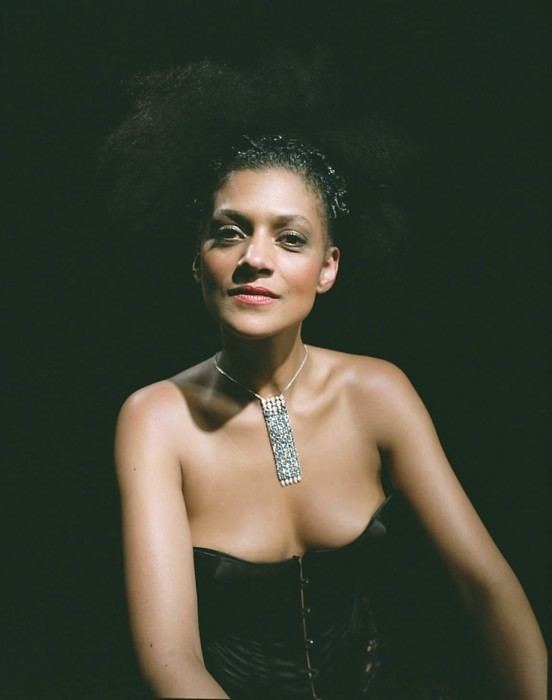 Born in Kingston-upon-Thames, London, the daughter of a Trinidadian barrister father and an English social worker mother, Tyson and her family moved to Liverpool when she was about two years old.
Career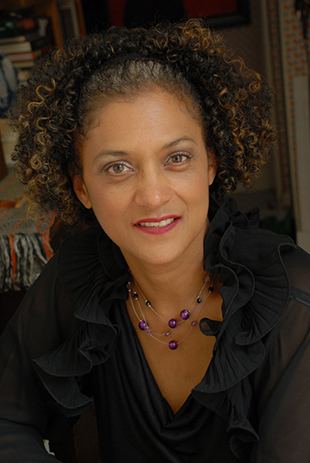 Tyson attended the Everyman Youth Theatre in her teens. She dropped out of college at 17 to pursue an acting career at Liverpool's Everyman Theatre, before joining the RSC in 1984. Also in 1984, Tyson made an early TV appearance playing Joanna in Scully.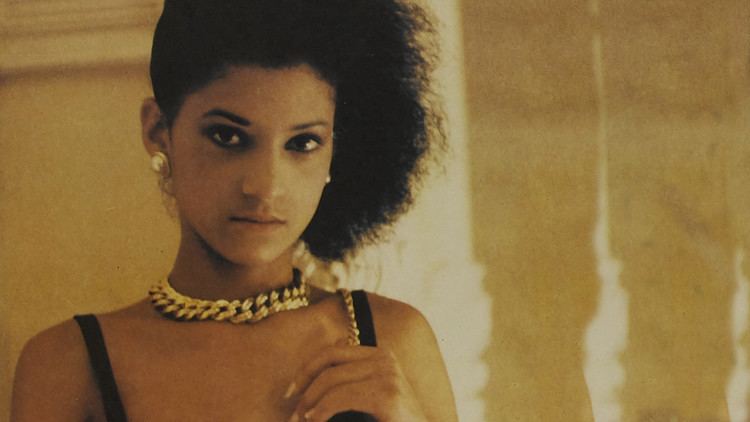 Tyson's film debut was in Mona Lisa (1986) as Simone, an elegant prostitute. Her other films include Priest and The Serpent and the Rainbow. Probably her best-known television appearance was also as a prostitute, Carol Johnson, in the ITV series Band of Gold.
In 2007, Tyson joined the cast of two long-running television series. She played headmistress Miss Gayle in the BBC One school drama Grange Hill, and featured in the ITV soap opera Emmerdale as single mother Andrea Hayworth.
Tyson played Herodia in BBC Three's Liverpool Nativity, a modern adaptation of the traditional Christmas story. Recorded as a live event in Liverpool city centre on 16 December 2007, it was broadcast several times over the Christmas period and repeated the following year.
In September 2009, Tyson enrolled at the adult learning centre City Lit on an access to higher education course in creative studies. A year later she began a degree in English and Drama at Brunel University.
Charity work
Tyson hosted a charity event for the Sick Children's Trust on 17 November 2007, and again on 1 November 2008. The event, organised by Friends of Eckersley House, a committee supporting the charity's Leeds house, was held at the Haven Golden Sands resort in Mablethorpe, Lincolnshire. She is also one of the Honorary Patrons of the London children's charity Scene & Heard.
Personal life
Tyson has one child, Jack (born June 1988), from her former marriage to actor and comedian Craig Charles.
Filmography
Actress
-
Kaos (TV Series) (filming)
- Episode #1.3
- Episode #1.2
- Episode #1.1
-
Hoard (post-production)
as
Sam
2023
Boiling Point (TV Series)
as
Carly's mother
- Episode #1.1 (2023) - Carly's mother
2020
JoJo & Gran Gran (TV Series)
as
Gran Gran
- It's Time to Build a Nest (2023) - Gran Gran (voice)
- It's Time to Dress Up (2023) - Gran Gran (voice)
- It's time to Visit the Optician (2023) - Gran Gran (voice)
- It's Time to Invent (2023) - Gran Gran (voice)
- It's Time to Open a Shop (2023) - Gran Gran (voice)
- It's Time to Make a Journey Stick (2023) - Gran Gran (voice)
- It's Time for a Community Jam (2023) - Gran Gran (voice)
- It's Time for Mother's Day (2023) - Gran Gran (voice)
- It's Time to Make Ice Lollies (2022) - Gran Gran
- It's Time to Visit a Maze (2022) - Gran Gran (voice)
- It's Time for a Family Barbeque (2022) - Gran Gran (voice)
- It's Time to Run a Marathon (2022) - Gran Gran
- It's Time to Open a Cafe (2022) - Gran Gran (voice)
- It's Time to Build a Bug Hotel (2022) - Gran Gran
- It's Time to Discover Somewhere New (2022) - Gran Gran
- It's Time to Press a Flower (2022) - Gran Gran
- It's Time to Visit the Art Gallery (2022) - Gran Gran
- It's Time to See a Rainbow (2022) - Gran Gran
- It's Time to Catch the Train (2021) - Gran Gran (voice)
- It's Time for a Treasure Hunt (2020) - Gran Gran
- It's Time for a Birthday Party (2020) - Gran Gran (voice)
- It's Time for Autumn Leaves (2020) - Gran Gran
- It's Time to Ride a Bike (2020) - Gran Gran
- It's Time to Pick Strawberries (2020) - Gran Gran
- It's Time to Go on Holiday (2020) - Gran Gran
- It's Time for a Sleepover (2020) - Gran Gran
- It's Time to Put on a Show (2020) - Gran Gran
- It's Time to Go to the Hairdresser's (2020) - Gran Gran
- It's Time to Build a Sandcastle (2020) - Gran Gran
- It's Time for a Race (2020) - Gran Gran
- It's Time to Visit the Library (2020) - Gran Gran
- It's Time to Find a Dinosaur (2020) - Gran Gran
- It's Time for Carnival (2020) - Gran Gran
- It's Time to Dance (2020) - Gran Gran
- It's Time to Look at Old Pictures (2020) - Gran Gran
- It's Time to Grow a Flower (2020) - Gran Gran
- It's Time to Make Up a Story (2020) - Gran Gran
- It's Time to Visit the Farm (2020) - Gran Gran
- It's Time to Bake (2020) - Gran Gran
- It's Time to Check the Weather Forecast (2020) - Gran Gran
- It's Time to Post a Picture (2020) - Gran Gran
2023
Gaslight (Podcast Series)
as
DI Nina Rawe
2023
Maternal (TV Series)
as
Amanda Hendrix
- Episode #1.4 (2023) - Amanda Hendrix
2022
Lilian (Short)
as
Lilian Bader
2022
Radioman (Podcast Series)
as
Connie Vincent-Jones
- Witnessess and Judges (2022) - Connie Vincent-Jones
- High Tide (2022) - Connie Vincent-Jones
- Mirror Neurons and Temporal Lobes (2022) - Connie Vincent-Jones
- White Smoke and Slow Horses (2022) - Connie Vincent-Jones
- Go Home (2022) - Connie Vincent-Jones
- Raspberry Pineapple Calippo (2022) - Connie Vincent-Jones
- Spotting Trains (2022) - Connie Vincent-Jones
- Like My Yoyo (2022) - Connie Vincent-Jones
- Under a Lilac Tree (2022) - Connie Vincent-Jones
- Grave-Psychological Disturbances (2022) - Connie Vincent-Jones
2021
The Canterville Ghost (TV Series)
as
Masilda Lovell
- Spring (2021) - Masilda Lovell
2020
The Sandman (Podcast Series)
as
Hecateae Crone / Storyteller
- Season of Mists - Prologue (2021) - Hecateae Crone (voice)
- A Midsummer Night's Dream (2020) - Hecateae Crone / Storyteller (voice)
- Façade (2020) - Hecateae Crone / Storyteller (voice)
- A Dream of a Thousand Cats (2020) - Hecateae Crone / Storyteller (voice)
- Calliope (2020) - Hecateae Crone / Storyteller (voice)
- Lost Hearts (2020) - Hecateae Crone / Storyteller (voice)
- Into the Night (2020) - Hecateae Crone / Storyteller (voice)
- Collectors (2020) - Hecateae Crone / Storyteller (voice)
- Playing House (2020) - Hecateae Crone / Storyteller (voice)
- Moving In (2020) - Hecateae Crone / Storyteller (voice)
- The Doll's House (2020) - Hecateae Crone / Storyteller (voice)
- Men of Good Fortune (2020) - Hecateae Crone / Storyteller (voice)
- Tales in the Sand (2020) - Hecateae Crone / Storyteller (voice)
- The Sound of Her Wings (2020) - Hecateae Crone / Storyteller (voice)
- Sound & Fury (2020) - Hecateae Crone / Storyteller (voice)
- 24 Hours (2020) - Hecateae Crone / Storyteller (voice)
- Passengers (2020) - Hecateae Crone / Storyteller (voice)
- A Hope in Hell (2020) - Hecateae Crone / Storyteller (voice)
- Dream a Little Dream of Me (2020) - Hecateae Crone / Storyteller (voice)
- Imperfect Hosts (2020) - Hecateae Crone / Storyteller (voice)
- Sleep of the Just (2020) - Hecateae Crone / Storyteller (voice)
2021
Wolfe (TV Series)
as
Fay
- Episode #1.6 (2021) - Fay
- Episode #1.2 (2021) - Fay
2021
Whitstable Pearl (TV Series)
as
Tina Rowe
- The Man on the Blue Plaque (2021) - Tina Rowe
- The Free Waters (2021) - Tina Rowe
2021
McDonald & Dodds (TV Series)
as
Jackie Somner
- The Man Who Wasn't There (2021) - Jackie Somner
2020
The Loss Adjuster
as
Gilda
2020
Watch Dogs: Legion (Video Game)
as
Connie Robinson (voice)
2020
JoJo & Gran Gran on CBeebies Radio (Podcast Series)
as
Gran Gran
2017
Prawn (Short)
as
Patience
2008
Doctors (TV Series)
as
Josie Frears / Reverend Grace Sumner
- Intervention (2017) - Josie Frears
- What the World Needs Now (2008) - Reverend Grace Sumner
2016
Mob Handed
as
The Cabinet Minister
2016
Casualty (TV Series)
as
Cider Anne
- Tangled Webs We Weave (2016) - Cider Anne
2011
Coming Up (TV Series)
as
Yolanda
- Hooked (2011) - Yolanda
2010
Ollie Kepler's Expanding Purple World
as
Jackie
2008
Fitzmary 3 (Short)
as
Linda
2007
Liverpool Nativity (TV Movie)
as
Herodia
2007
Forgiven (TV Movie)
as
Therapist
2007
Emmerdale Farm (TV Series)
as
Andrea Hayworth
- Episode #1.4755 (2007) - Andrea Hayworth
2005
Grange Hill (TV Series)
as
Miss Gayle
- Episode #30.20 (2007) - Miss Gayle
- Episode #30.19 (2007) - Miss Gayle
- Episode #30.18 (2007) - Miss Gayle
- Episode #30.16 (2007) - Miss Gayle
- Episode #30.13 (2007) - Miss Gayle
- Episode #30.10 (2007) - Miss Gayle
- Episode #30.9 (2007) - Miss Gayle
- Episode #30.7 (2007) - Miss Gayle
- Episode #30.4 (2007) - Miss Gayle
- Episode #28.7 (2005) - Miss Gayle
2007
Bonkers (TV Series)
as
D.I. Short
- Episode #1.5 (2007) - D.I. Short
- Episode #1.4 (2007) - D.I. Short
- Episode #1.3 (2007) - D.I. Short
- Episode #1.2 (2007) - D.I. Short
2007
Inspector Lewis (TV Series)
as
Dr Patterson
- Old School Ties (2007) - Dr Patterson
2000
The Bill (TV Series)
as
Elspeth Wilkins, Barrister / Sonya Kibanga
- 339: Without Force (2005) - Elspeth Wilkins, Barrister
- 338: Trial Basis (2005) - Elspeth Wilkins, Barrister
- Beyond Conviction (2000) - Sonya Kibanga
2005
M.I.T.: Murder Investigation Team (TV Series)
as
Val Purser
- Episode #2.2 (2005) - Val Purser
2004
A Thing Called Love (TV Series)
as
Theresa Staple
- The Lost Child (2004) - Theresa Staple
2004
Holby City (TV Series)
as
Susan Green
- All the King's Men- (2004) - Susan Green
2002
Night & Day (TV Series)
as
Steph McKenzie
- Final Hours, Final Revelations (2003) - Steph McKenzie
- The Secret's Out (2003) - Steph McKenzie
- The Monster's Haunting (2003) - Steph McKenzie
- An Open Marriage (2003) - Steph McKenzie
- Steph's Fire (2003) - Steph McKenzie
- Roxanne's Wedding Day (2003) - Steph McKenzie
- Excorcised (2003) - Steph McKenzie
- Blast from the Past (2003) - Steph McKenzie
- The Bitch is Back (2003) - Steph McKenzie
- Searching and Finding (2003) - Steph McKenzie
- Operation:Rescue (2003) - Steph McKenzie
- The White Cell of Jane Harper (2003) - Steph McKenzie
- Creature of the Night (2003) - Steph McKenzie
- The Evil Beast (2003) - Steph McKenzie
- Josh Disappears (2003) - Steph McKenzie
- The Arrival of Aunt Begonia (2003) - Steph McKenzie
- Skills of Pretense (2003) - Steph McKenzie
- The Last Goodbye (2003) - Steph McKenzie
- Queen of the Ball (2003) - Steph McKenzie
- Keep on Running (2003) - Steph McKenzie
- As Bonds Begin to Break (2003) - Steph McKenzie
- Various Impact (2003) - Steph McKenzie
- A Baby is Born (2002) - Steph McKenzie
- The Wrong Thing (2002) - Steph McKenzie
- Trial Seperation (2002) - Steph McKenzie
- Break the Pattern (2002) - Steph McKenzie
- Reaching First Base (2002) - Steph McKenzie
- Black Flowers (2002) - Steph McKenzie
- Making Peace (2002) - Steph McKenzie
- Django's Hollywood Bound (2002) - Steph McKenzie
- Cold Calling (2002) - Steph McKenzie
- Alternative Days (2002) - Steph McKenzie
- Fascination (2002) - Steph McKenzie
- Old Flame (2002) - Steph McKenzie
- Too Close for Comfort (2002) - Steph McKenzie
- Decision Time (2002) - Steph McKenzie
- Django Arrives (2002) - Steph McKenzie
- As Good as It Gets (2002) - Steph McKenzie
- Keeping in Touch (2002) - Steph McKenzie
- Haunted (2002) - Steph McKenzie
- Means to an End (2002) - Steph McKenzie
- Head to Head (2002) - Steph McKenzie
2001
Perfect (TV Movie)
as
Marie
2001
The Old Man Who Read Love Stories
as
Josefina
2000
Always and Everyone (TV Series)
as
Stella Gregson
- Episode #2.11 (2000) - Stella Gregson
- Episode #2.10 (2000) - Stella Gregson
- Episode #2.8 (2000) - Stella Gregson
- Episode #2.7 (2000) - Stella Gregson
- Episode #2.6 (2000) - Stella Gregson
- Episode #2.5 (2000) - Stella Gregson
- Episode #2.4 (2000) - Stella Gregson
- Episode #2.3 (2000) - Stella Gregson
1999
Hope & Glory (TV Series)
as
Diane Garrett
- Episode #1.6 (1999) - Diane Garrett
1995
Band of Gold (TV Series)
as
Carol Johnson
- Tainted Love - Part 2 (1997) - Carol Johnson
- Tainted Love - Part 1 (1997) - Carol Johnson
- The Catch - Part 2 (1997) - Carol Johnson
- The Catch - Part 1 (1997) - Carol Johnson
- She's Back - Part 2 (1997) - Carol Johnson
- She's Back - Part 1 (1997) - Carol Johnson
- Release (1996) - Carol Johnson
- Love (1996) - Carol Johnson
- Hurt (1996) - Carol Johnson
- Betrayal (1996) - Carol Johnson
- Kiss (1996) - Carol Johnson
- Hustling (1996) - Carol Johnson
- Clean (1995) - Carol Johnson
- Told (1995) - Carol Johnson
- Revenge (1995) - Carol Johnson
- Damaged (1995) - Carol Johnson
- Caught (1995) - Carol Johnson
- Sold (1995) - Carol Johnson
1997
Gold (TV Series)
as
Carol Johnson
- Tainted Love: Part Two (1997) - Carol Johnson
- Tainted Love: Part One (1997) - Carol Johnson
- The Catch: Part Two (1997) - Carol Johnson
- The Catch: Part One (1997) - Carol Johnson
- She's Back: Part Two (1997) - Carol Johnson
- She's Back: Part One (1997) - Carol Johnson
1995
Harry (TV Series)
as
Jenny Wilson
- Episode #2.6 (1995) - Jenny Wilson
1994
Body (Short)
as
The woman
1993
Remember (TV Movie)
as
Patty
1993
Medics (TV Series)
as
Lucy Wyatt
- Episode #3.4 (1993) - Lucy Wyatt
1993
Runaway Bay (TV Series)
as
Philippa Devine
- Heartbreak Hotel (1993) - Philippa Devine
1992
The Golden Years (TV Movie)
as
Marina
1992
Angels (TV Movie)
as
Frances
1992
Jackanory (TV Series)
as
Storyteller
- The Princess Watch: Part 2 (1992) - Storyteller
- The Princess Watch: Part 1 (1992) - Storyteller
- Still Wet (1992) - Storyteller
- Seeing Off Uncle Jack: Part 2 (1992) - Storyteller
- Seeing Off Uncle Jack: Part 1 (1992) - Storyteller
1991
The Lost Language of Cranes
as
Jerene Parks
1991
The Play on One (TV Series)
as
Julie
- Out of the Blue (1991) - Julie
1990
TECX (TV Series)
as
Serena
- Getting Personnel (1990) - Serena
1990
Chancer (TV Series)
as
Alex Crane
- History (1990) - Alex Crane
1989
Rules of Engagement (TV Mini Series)
as
Annie McPhee
- Episode #1.6 (1989) - Annie McPhee
- Episode #1.5 (1989) - Annie McPhee
- Episode #1.4 (1989) - Annie McPhee
- Episode #1.3 (1989) - Annie McPhee
- Episode #1.2 (1989) - Annie McPhee
- Episode #1.1 (1989) - Annie McPhee
1988
Business as Usual
as
Josie Patterson
1988
The Serpent and the Rainbow
as
Marielle Duchamp
1987
Screen Two (TV Series)
as
Celia
- On the Palm (1987) - Celia
1986
Lenny Henry Tonite (TV Series)
- Popsi (1986)
1984
Scully (TV Mini Series)
as
Joanna
- Episode #1.7 (1984) - Joanna
- Episode #1.6 (1984) - Joanna
- Episode #1.5 (1984) - Joanna
- Episode #1.4 (1984) - Joanna
- Episode #1.3 (1984) - Joanna
- Episode #1.2 (1984) - Joanna
- Episode #1.1 (1984) - Joanna
Director
Costume Department
2022
Lilian (Short) (wardrobe)
Self
2022
Cursed Films (TV Series documentary)
as
Self - Actor, The Serpent and the Rainbow
- The Serpent and the Rainbow (2022) - Self - Actor, The Serpent and the Rainbow
2021
Sainsbury's: Christmas Food Secrets (TV Special documentary)
as
Self - Narrator (voice)
2021
Pointless Celebrities (TV Series)
as
Self - Contestant
- Drama (2021) - Self - Contestant
2019
An Accidental Studio (Documentary)
as
Self - Actor
2018
Top of the Box (TV Mini Series documentary)
as
Self / Carol Johnson
- 1995 (2018) - Self / Carol Johnson
2018
Working Class Heroes at the BFI (Video)
as
Self
2014
Killing Me Softly: The Roberta Flack Story (TV Movie documentary)
as
Narrator (voice)
2008
The Old Man Who Read Love Stories: Rumble in the Jungle (Video documentary short)
as
Self
2008
Drama Trails (TV Series documentary)
as
Self
- 'Jewel in the Crown' to 'Band of Gold' (2008) - Self
2007
British Film Forever (TV Mini Series documentary)
as
Self
- Guns, Gangsters and Getaways: The Story of the British Crime Thriller (2007) - Self
2007
Fat Doctor (TV Series documentary)
as
Self / Narrator
2006
This Morning (TV Series)
as
Self - Guest
- Episode dated 6 February 2006 (2006) - Self - Guest
2005
RSC Meets USA: Working Shakespeare (Video documentary)
as
Self
2003
The Laurence Olivier Awards 2003 (TV Special)
as
Presenter
2002
Horizon (TV Series documentary)
as
Self - Narrator
- The A6 Murder (2002) - Self - Narrator
2001
The Fear (TV Series)
as
Self - Storyteller
- The Unknown Chef (2001) - Self - Storyteller
2000
This Is Your Life (TV Series documentary)
as
Self
- Kay Mellor (2000) - Self
1997
Survival (TV Series documentary)
as
Self - Narrator
- Leopards and Hyenas: The Armies of the Night (1997) - Self - Narrator
- Luangwa: Return to Death Valley (1997) - Self - Narrator
1996
The Works (TV Series documentary)
as
Self
- The Actor's Cut (1996) - Self (uncredited)
1996
Hidden Empire: A Son of Africa (TV Movie documentary)
as
Narrator
1995
Doin' It the Right Way (Documentary short)
1995
Modern Times (TV Series documentary)
as
Narrator
- The Tribe (1995) - Narrator
1991
Without Walls (TV Series documentary)
as
Self
- I Want Your Sex (1991) - Self
1991
Wogan (TV Series)
as
Self
- Episode #11.103 (1991) - Self
1987
Acting (TV Mini Series documentary)
as
Self
- Brian Cox: On Acting in Shakespearean Tragedy - Self
1987
The 44th Annual Golden Globe Awards (TV Special)
as
Self - Nomineere
Archive Footage
1987
The 59th Annual Academy Awards (TV Special)
as
Simone (uncredited)
References
Cathy Tyson Wikipedia
(Text) CC BY-SA