Cathy Segal-Garcia (born May 28, 1953) is an American jazz singer.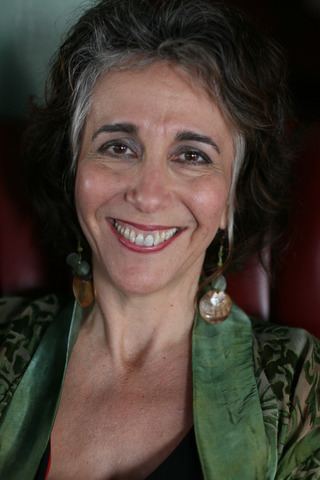 She grew up in Boston, Massachusetts. Her mother, Natalie Segal, was a singer. Her father, Mike Segal, was a saxophone player who led bands in the Boston area. Her older sisters, Edie and Margy, sang and played piano. She studied flute, guitar and piano as a child, and attended Berklee College of Music in Boston, 1972 through 1975, with flute and arranging and composition.
Private teaching starting 1985, California State University of Los Angeles 2005 to present, California State University of Long Beach 2000 to 2004, Occidental College 2009 to 2011, Los Angeles Music Academy in Pasadena 2000-2008, South Pasadena High School 2003 to 2005, Musicians Institute in Hollywood 1992 to 1995, opened the vocal department American Institute of Music in Vienna 1991, Sho Kosugi Institute 2000 through 2004, Creative Global Entertainment 2006 through 2007, and at various schools delivering master classes.
Segal-Garcia's professional activities have been directed towards performance, composition, and teaching over the last 40 years. She has consistently maintained a high level of visibility by pursuing an active performance career. Her performance experience has encompassed singing with small ensembles to symphony orchestras and big bands. She has performed in almost every city in Japan, traveling there twice every year since 1985. She has also performed in a professional capacity in the U.K., Italy, Spain, Austria, Switzerland, Germany, France, Finland, Yugoslavia, Slovakia, and in South Korea, South America, Canada, Australia, and throughout the U.S.
She is an adjudicator for vocal festivals, such as Fullerton College's yearly vocal festival, and asked to create workshops for other teachers.
She has worked in professional situations in recording studios, performing as backup and lead for commercials (such as: Volvo, Coca-Cola, public utilities), airlines (United Airlines), movies (such as: HBO's 1999 story of Ayn Rand).
1985: Point of View
1991: Song of the Heart (Whynot)
1998: Alone Together (Koyo Sounds)
1998: Heart to Heart with Ross Tompkins on piano (HD)
2001: Secret Life (Dash Hoffman)
2007: Day by Day with guitarist Joe Diorio (recorded in 1995) (Dash Hoffman)
2011: In Your Own Back Yard with John Stowell on guitar
2012: Bohemian
2013: The Moment (CD Baby)