Oral




1.8-8.6 h




441457




151.206 g/mol




A08AA07 (WHO)




492-39-7




C9H13NO






AU: S4 (Prescription only) CA: Schedule IV DE: Anlage III (Prescription only) UK: Class C US: Schedule IV
Cathine, also known as d-norpseudoephedrine and (+)-norpseudoephedrine, is a psychoactive drug of the phenethylamine and amphetamine chemical classes which acts as a stimulant. Along with cathinone, it is found naturally in Catha edulis (khat), and contributes to its overall effects. It has approximately 10-14% the potency of amphetamine.
Like amphetamines, cathinone, and ephedrine, cathine acts as a norepinephrine releasing agent (NRA). It also acts as a dopamine releasing agent (DRA) to a lesser extent.
Cathine is one of the four stereoisomers of phenylpropanolamine (PPA).

The World Anti-Doping Agency's list of prohibited substances (used for the Olympic Games among other athletic events) bars cathine in concentrations of over 5 micrograms per milliliter in urine. Cathine is a Schedule III drug under the Convention on Psychotropic Substances. In the United States, it is classified as a Schedule IV controlled substance.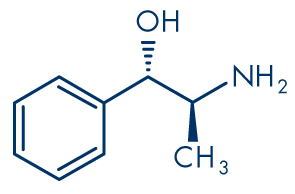 In Australia, Cathine is officially a schedule 4 drug but is not yet available or approved for any use.

In Hong Kong, cathine is regulated under Schedule 1 of Hong Kong's Chapter 134 Dangerous Drugs Ordinance. Unlawful possession is punishable by severe fines and imprisonment.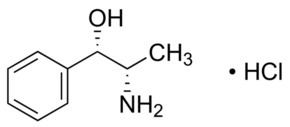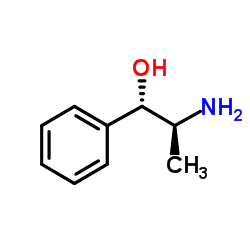 Cathine Wikipedia