Catherine Burns (born September 24, 1945) is an American actress of stage, film, radio and television. She was nominated for an Academy Award for Best Supporting Actress for her performance in Last Summer (1969).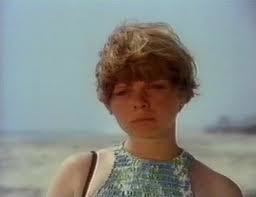 Born in New York City, Burns attended Hunter College High School, Hunter College and the American Academy of Dramatic Arts. She made her Broadway debut in 1968 in The Prime of Miss Jean Brodie, for which she received the Clarence Derwent Award.
In 1970 she won the Theatre World Award for her performance in the off-Broadway play Dear Janet Rosenberg, Dear Mr. Kooning.
Burns made her screen debut in 1969 in Last Summer as sensitive, conservative Rhoda, receiving critical acclaim and a nomination for the Academy Award for Best Supporting Actress. The role also brought her the 1970 Kansas City Film Critics Circle Award for Best Supporting Actress.
Her other film credits include Me, Natalie (1969) and Red Sky at Morning (1971).
Burns's television debut was the role of Mary Warren in Arthur Miller's The Crucible (1967). She went on to appear as the original Cathy Craig on One Life to Live in 1969. Her other TV credits include the adaptation of Arthur Miller's play A Memory of Two Mondays (1974), the miniseries The Word (1978), and guest appearances on Love, American Style, Adam-12, Emergency!, The Mod Squad, Police Woman, The Waltons and The Bionic Woman. She continued on television throughout the 1970s and into the mid-1980s, when she turned from acting to writing.
Her children's book, The Winter Bird, was published by Windmill Books in 1971. Staying behind when other birds go south for the winter, a little bird discovers a new way of life in the unusual world of carousel horses.
She also was an actress on radio, appearing in 1973 on Mutual's The Zero Hour, hosted by Rod Serling.
During the 1990s, while employed as an office receptionist, she was writing a play about the first production of Maxim Gorky's The Lower Depths at the Moscow Arts Theatre.