Catchfire is a 1990 American action thriller film directed by Dennis Hopper and starring Jodie Foster, Dennis Hopper, Fred Ward and Vincent Price. Several other notable actors have cameos. The film was disowned by Hopper before release and he is therefore credited under the fictional pseudonym Alan Smithee. The original screenplay was written by Rachel Kronstadt Mann, then re-written by Ann Louise Bardach, who was hired by Dennis Hopper and producer Steven Reuther. During the 1988 Writers Guild of America strike, Hopper hired Alex Cox to do another polish while the film was shooting.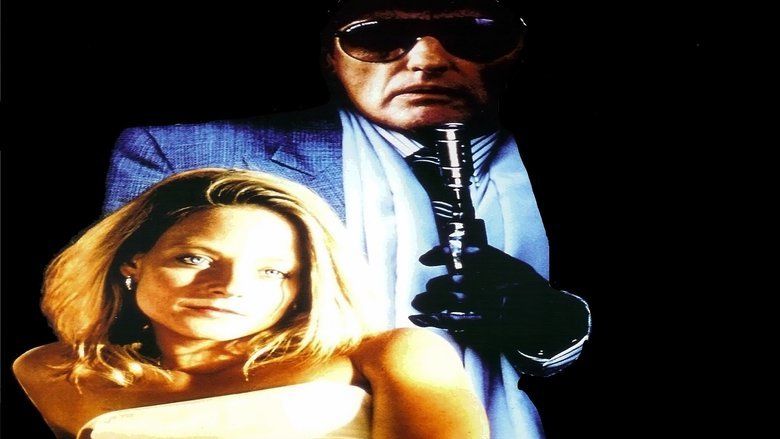 Hopper released a director's cut of the film in the United States on cable television titled Backtrack, which runs 18 minutes longer than the theatrical version.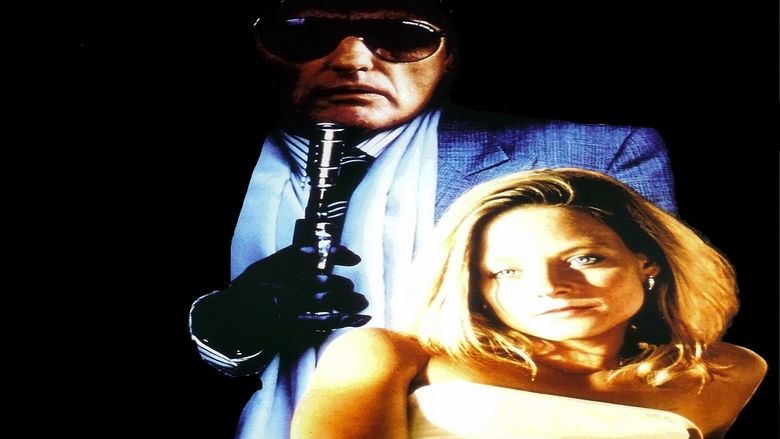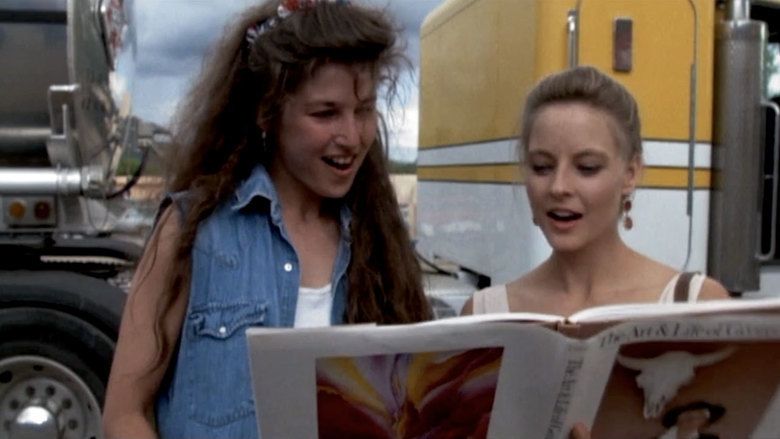 Conceptual artist Anne Benton (Jodie Foster) creates electronic pieces that flash evocative statements, and her work has begun to attract major media attention.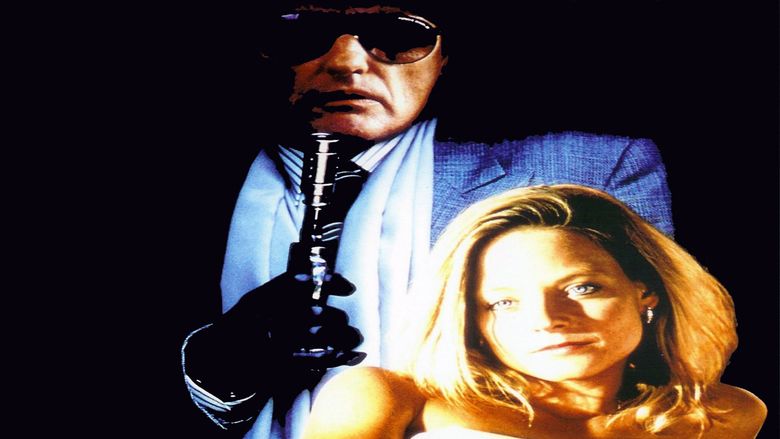 Driving home one night, Anne suffers a blowout on a deserted road and, while looking for help, witnesses a mafia hit supervised by Leo Carelli (Joe Pesci). Leo spots Anne, but she escapes and goes to the police.
They offer her a place in the federal witness protection program, but mob boss Lino Avoca (Vincent Price), Carelli's boss, sends top-of-the-line hitman Milo (Dennis Hopper) and his partner Pinella (John Turturro) to silence her. Pinella kills her boyfriend Bob (Charlie Sheen), but she escapes.
Months pass; Anne has severed all ties with her past and re-established herself in Seattle as an advertising copywriter. Milo, who never gives up, recognizes the tagline of a lipstick ad as one of Anne's catchphrases, and tracks her down.
She flees again, to New Mexico, and he finds her again. But this time he offers her a deal: he'll let her live, if she'll do anything and everything he asks.
Milo's interest in Anne, it turns out, is more than professional, but not exactly what she thinks. He doesn't want her to be his sex slave, though sex is part of the equation.
A man obsessed, Milo has fallen in love with Anne. And he has no idea how to cope with the unfamiliar emotion. Astonishingly, after a rocky start, Anne realizes that she has also fallen for him.
By failing to kill Anne as he was hired to do, Milo has marked himself for death, and the two flee together to an isolated farm that Milo owns.
Avoca's men track them there, and they realize that in order to be free, they must return and confront their pursuers. The plan that they concoct works, leaving Avoca, Carelli, and their men dead.
Anne and Milo escape together to a new life.
Jodie Foster as Anne Benton
Dennis Hopper as Milo
Dean Stockwell as John Luponi
Vincent Price as Mr. Avoca
John Turturro as Pinella
Fred Ward as Pauling
Julie Adams as Martha
Catherine Keener as Trucker's girl
Charlie Sheen as Bob
Burke Byrnes as Fed #1
Bob Dylan (uncredited) as Artist
Joe Pesci (uncredited) as Leo Carelli
Alex Cox (uncredited) as D.H. Lawrence
Toni Basil (uncredited)
There also exists a 180 minute long original cut which remains unreleased.