Occupation

StudentWaitressModel

First appearance

"Tony" (episode 1.01)




Centric episode(s)

"Cassie" (episode 1.02)"Cassie" (episode 2.09)Skins

Pure

(episodes 7.03–4)

Nickname(s)

Cassie, Cass, Cassandra

Family

Marcus Ainsworth (father)Margeritte Ainsworth (mother/deceased)Reuben Ainsworth (younger brother)

Similar
Cassie ainsworth this is my city music video
Cassandra "Cassie" Ainsworth is a fictional character in the television series Skins, portrayed by Hannah Murray.
Contents
Characterization and creation
She's thin, she's blonde, she says "wow" a lot.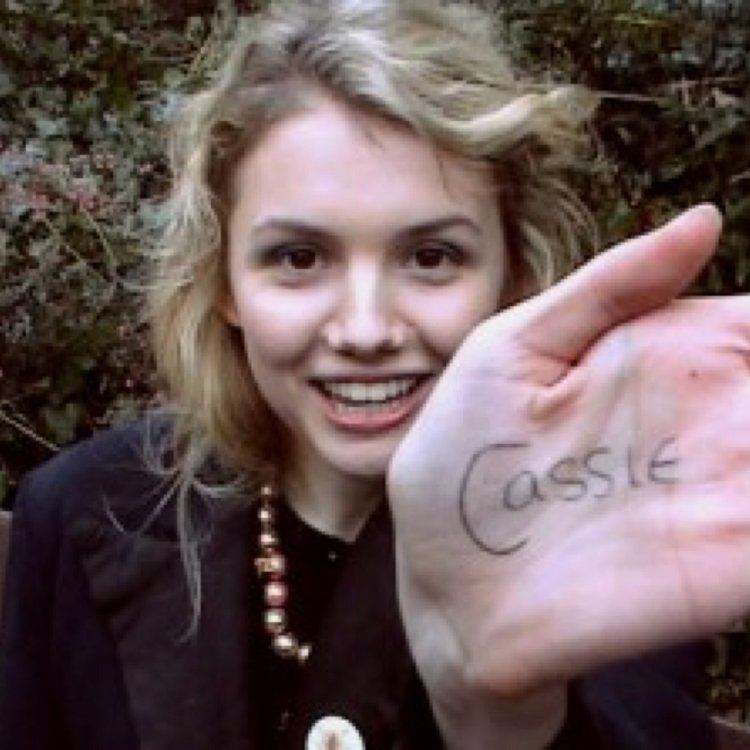 Cassie is depicted as being eccentric and suffering from several mental disorders — most notably, anorexia nervosa — and multiple issues, including low self-esteem, suicidal ideation, and drug addiction. Murray described her character as...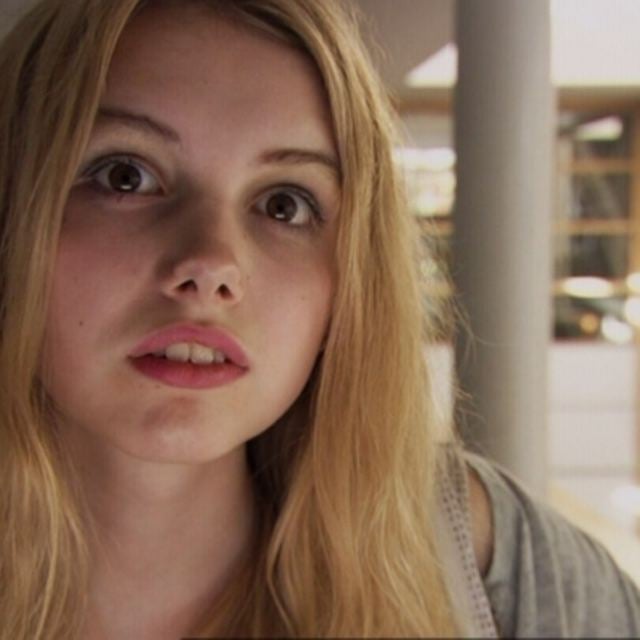 ...very interesting because she has a lot of problems, and she's very troubled, and she's anorexic and completely lacking in self-esteem and self-belief, but along with that she's sort of quite smart. I think that she has quite a good reading on a lot of the other characters about what they're like and how they work and stuff, and I think she's a very clever girl, and she's also kind of silly and dreamy and quite fun at the same time as being a very tragic character.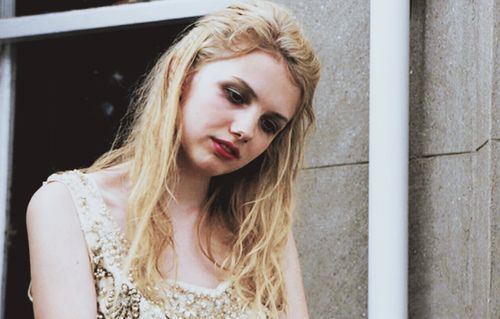 The titular second episode of the first series and the penultimate episode of the second series focus on Cassie; the former focuses on her mental state and the latter focuses on her relationship with roommate Chris Miles (Joe Dempsie). The show's producers and writers described her centric episode in an interview with The Independent as being about "how she gets through her day without eating ... how she feels and what her tactics are", and campaigned to prevent any announcement of any counselling helplines during the episode's credits because they "didn't want a little preachy drama where everyone hugs at the end"; instead, the producers hoped that people would recognize their own faults in Cassie. One reviewer described Cassie as being "as pale as Hamlet's Ophelia and arguably twice as mad".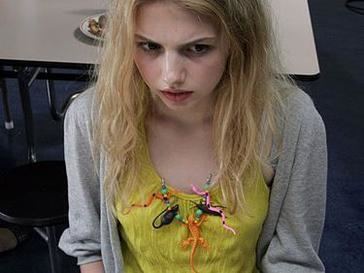 The viewer is reintroduced to Cassie five years after series two in Pure, in which she is shown to have changed in many ways. Where before she was bubbly, cheerful and unashamedly quirky, she is now a shadow of her former self, appearing tired and withdrawn, living in a shared flat in London and working as a waitress in a café to make ends meet. She avoids social contact with her co-workers and flatmates, and refuses to take drugs when offered them (as opposed to her affinity towards them in the past), and secludes herself in her room. There is (season 4 episode 2) a drawing which strongly resembles Cassie posted at the front of Sophia's room. This could be a joke made by the producers of the show.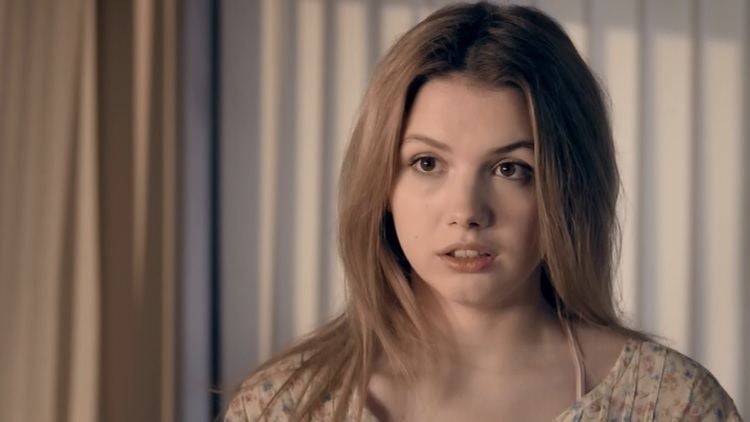 It seems as though every single shred of joy and wonder from her youth has been tarnished; consumed and rejected by the cold realities of adulthood and responsibility. Because of this, Cassie has become a stronger person; no more is she the awkward, free-spirited girl who would happily drag on a joint and dance the night away with Sid and Chris, she's developed into a more bitter being – one who responds with "no" more than anything else.
Arc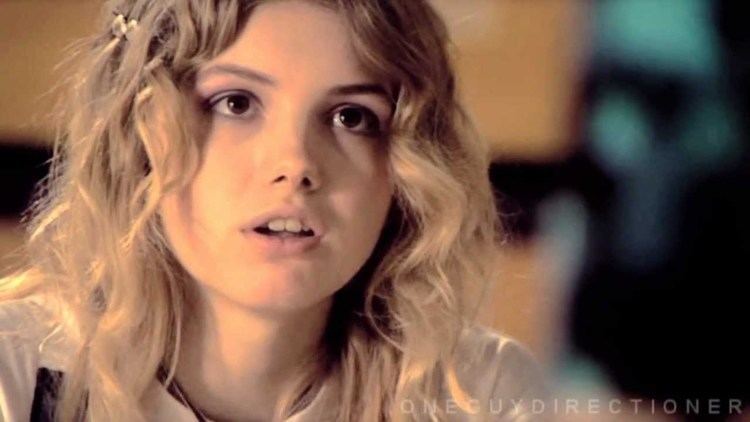 At the beginning of the first series, Cassie is recently discharged from hospital after a suicide attempt off-screen. Her best friend Michelle Richardson (April Pearson) arranges for her to take Sid Jenkins' (Mike Bailey) virginity at a party. Throughout the first series, Cassie develops an attraction to Sid, who unintentionally stands her up twice: after being unintentionally stood up in "Sid", she attempts suicide; and after Sid stands her up again to rescue his best friend Tony Stonem's (Nicholas Hoult) sister Effy (Kaya Scodelario) from overdosing, she decides to move to Elgin, Scotland. She postpones her plans after discovering Sid loves her; the first series ends with her meeting up with Sid on the night she moves away.
In the second series, Cassie is in a long-distance relationship with Sid; the relationship becomes strained when Sid begins to think Cassie has been unfaithful. After Sid's father Mark (Peter Capaldi) dies, Sid travels to Scotland to meet her as Cassie simultaneously travels back to Bristol to meet Sid. Frustrated at Cassie's disappearance and emotionally confused by his father's death, Sid begins a relationship with Michelle.
As a result of Sid's relationship with Michelle, Cassie becomes extremely promiscuous (with men and women) and mentally unstable: in "Chris", her actions result in her roommate Chris Miles (Joe Dempsie) losing his job as a junior property salesman and cause a significant amount of tension between him and his girlfriend Jal Fazer (Larissa Wilson); and in "Effy", she attributes her addiction to "mindless sex" to her failed relationship with Sid. After Sid becomes aware of her actions, he confronts her about her promiscuity, apologises for dating Michelle, and tells her he loves her.
Cassie's subplot in the last three episodes of series 2 focuses on her friendship with Chris. She and Sid are back together, and tells him she will "love him forever". However, she witnesses Chris suffering from two subarachnoid haemorrhages, the second fatal. She is traumatized and flees to New York City. There, she meets a kind young Iowan named Adam (Stephen Michael Kane), with whom she forms a strong platonic friendship when he offers her a place to stay in his apartment. He later leaves the apartment to find his ex-girlfriend at Cassie's suggestion and, distraught, Cassie gets a job as a waitress at Adam's old diner in Manhattan. The ultimate scene of the second series depicts Sid wandering through Times Square looking for her and ends with him turning to look inside the diner.
Cassie is briefly referred to by Doug in series 6 when he mentions to Liv that he once danced for a girl to help her get through an exam, referring to Cassie's centric episode in the second series. However he does not mention her by name.
Cassie is revisited five years later in series 7 in a feature-length episode, Pure. It is revealed that Sid did indeed find her and that the pair spent several years travelling around America, although she does not mention him by name. After ending the relationship, she moved back to England, though she moves into a shared flat in London instead of heading back to her hometown. She works as a waitress in a café, and later discovers a website titled 'Oblivion', filled with candid shots of her.
References
Cassie Ainsworth Wikipedia
(Text) CC BY-SA