Casey Chaos (born Karim Chmielinski; October 9, 1969) is an American singer/songwriter, musician, and artist.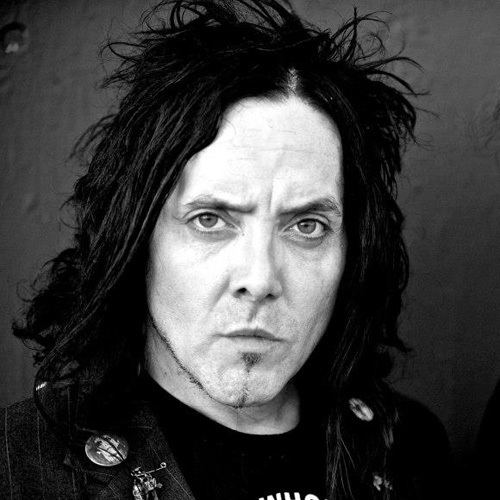 Chaos's music has encompassed a number of styles over the years, including hardcore punk, death rock, metal. He is the songwriter and vocalist of the band Amen.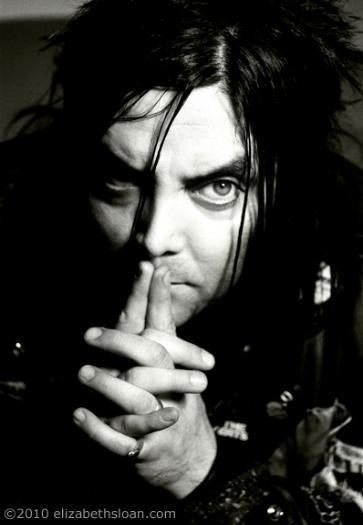 In 2006, Casey Chaos received a Grammy Award Certificate for co-writing "B.Y.O.B." for the band System of a Down. The credit was revoked in 2010 after a court case precipitated by Chaos selling some of his interest to a third-party.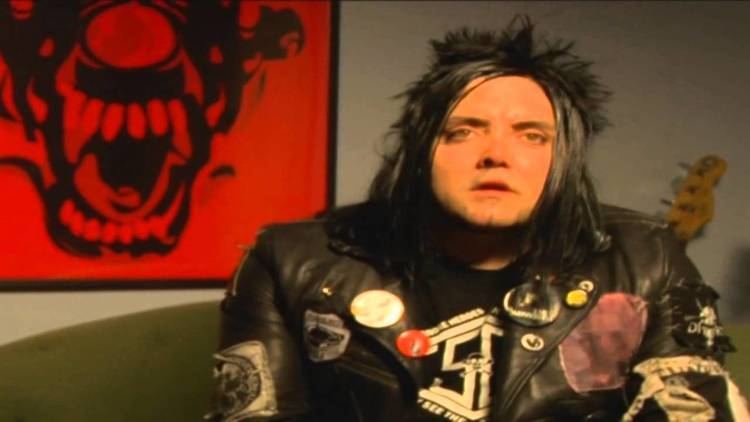 Chmielinski lived in Eau Gallie, Florida during his adolescence. After seeing Black Flag for the first time, Chmielinski's life was forever changed. He started recording songs for his first hardcore band Casey and the Skate Punx, the name of which was later changed to Disorderly Conduct. Disorderly Conduct released one album - "Amen" - and were featured on various contemporary compilations, both on cassette and vinyl.
As Disorderly Conduct began negotiating with Metal Blade Records for the release of their new recording 'Atrocity', Chaos and band guitarist Duke Decter moved to California and changed the name of the band to the title of their first album, Amen. Upon meeting Rikk Agnew (Adolescents, D.I., Christian Death), Amen was briefly put into hibernation while the pair began a musical collaboration which led to Chaos playing bass for a short tour with the reunited original Christian Death. Afterwards, Chaos returned to Amen and recorded 'Slave' a full length independent album which led to a record deal with Roadrunner Records and the 1999 official debut release of Amen's self-titled album 'Amen.' As the notorious actions of Casey Chaos and his band grew during the subsequent tour, Roadrunner released the band of their contract and they were swiftly picked up by Virgin Records. Casey Chaos and band found a home at Virgin Records and the label strongly pushed and promoted the band which led to the release of their 2nd album, the highly successful 2001 'We Have Come For Your Parents' album, also produced by Ross Robinson,
In 2003 the band was once again released from their existing contract. Upon hearing this, Daron Malakian of System of a Down sought to sign the band as his first acquisition for his newly created imprint label with Sony BMG called 'EatUrMusic Records.' The label released Amen's 'Death Before Music' in 2003, and a video for the single 'California's Bleeding'.
In 2007, AMEN performed on Season 2 of The Henry Rollins Show.
Chmielinski was arrested in Los Angeles on July 5, 2012 after he allegedly smashed his SUV into parked cars in the Studio City area of Los Angeles. Some reports indicated that as many as fifteen vehicles were allegedly hit, but a more accurate statistic appears to be three. Police state that the musician abandoned his vehicle after causing the destruction, but they were able to track him down at his home. After testing, the musician registered a blood alcohol level just above .08 - the legal limit in California . Although a neighbor witnessed the entire alcohol test and said, "he was stumbling all over the sidewalk", the reading reveals that Chaos had consumed slightly upwards of a single beer in what was curiously publicized as an alleged "drunken demolition derby ".
In 2004 Casey Chaos began a side project consisting of Chaos, Black Metal icons Samoth and Bård Faust from Emperor, and Happy Tom from Turbonegro, and in 2005 Scum 'Gospels for the Sick' was released. The combined backgrounds of these musicians resulted in one of the first Black Metal/Hardcore Punk fusions ever recorded, and the album was nominated for the Alarm Awards (Norwegian music awards) in the metal category, but lost to Stonegard. The album also has guest appearances including Mortiis and Nocturno Culto of Darkthrone.
In 2003, Chaos collaborated with 'EatUrMusic' label partner Daron Malakian to form a side project called Scars On Broadway. In 2006, Chaos performed with Rat Scabies and Brian James, former members of original 1976 English punk band The Damned to celebrate the 30-year anniversary of the release of their debut album "Damned Damned Damned", by performing the album in its entirety at London's historical 100 Club.
In 2012 Chaos collaborated with Ross Robinson again for a movie documentary entitled 'House Of Shock,' also featuring Dave Lombardo of Slayer fame on drums and Gary Holt of Exodus on guitar.
1986 – Disorderly Conduct "Amen" (Dirge Records)
1994 – Amen "Slave" (Dragula Records)
1999 – Amen (self-titled) (Roadrunner Records)
2000 – Amen "We Have Come For Your Parents" (Virgin Records)
2003 – Amen "Join Or Die" (Refuse Music)
2004 – Amen "Death Before Musick" (Sony BMG)
2005 – Amen "Gun Of A Preacherman (Live)" (Secret Records Ltd)
2005 – Casey Chaos "Pisstory: A Catalogue Of Accidents, A Lifetime Of Mistakes" (4 disc set) (Refuse Music)
2006 – SCUM "Gospels For The Sick" (Dogjob/Candlelight Records)
1999 – Amen "Coma America" (Roadrunner Records)
2000 – Amen "The Price Of Reality" vinyl (Virgin Records)
2000 – Amen "The Price Of Reality" disc (Virgin Records)
2000 – Amen "Too Hard To Be Free" vinyl (Virgin Records)
2000 – Amen "Too Hard To Be Free" disc (Virgin Records)
2001 – Amen "The Waiting 18" vinyl (Virgin Records)
2001 – Amen "The Waiting 18" disc (Virgin Records)
2004 – Amen "California's Bleeding" vinyl (Sony BMG)
2004 – Amen "California's Bleeding" disc (Sony BMG)
2000 – '"Faust"
2000 – '"Final Destination"
1985 - (Disorderly Conduct) Flipside Vinyl Fanzine 2 (Gasatanka Records)
1986 - (Disorderly Conduct) Method To Our Madness (Phantom Records)
2002 - (Casey Chaos) Rise Above: 24 Black Flag Songs to Benefit the West Memphis Three Sanctuary Records
1992 - Christian Death "Iron Mask" (Cleopatra Records)
1992 - Rikk Agnew "Turtle" (Triple X Records)
1993 - Christian Death "Iconologica" (Triple X Records)
1993 - Christian Death "Invocations" (Cleopatra Records)
1993 - Christian Death "Sleepless Nights Live 1990" (Cleopatra Records)
2002 - Queens Of The Stone Age Songs For The Deaf (Interscope Records)
2005 -- This Is Menace "No End In Sight" (PSI Records)
2005 – Christian Death "Death Club" (Cleopatra Records)
2005 – Christian Death "Live" DVD (Cleopatra Records)
2012 - Fix: The Ministry (band) Movie DVD
2004 – Amen "Caught In The Act" live (Secret Records Ltd)
2002 - "American Heretics: Rebel Voices in Music" (Ben Meyers, Codex Books) - Complete chapter and interview with Casey Chaos, as well as Ian Mackaye, Henry Rollins, Chuck D, Zack de La Rocha, Jello Biafra
2011 - "Live…Suburbia" (Max Morton, Powerhouse Books) - Several photos and mentions throughout publication