Residence

Staffordshire




Nationality

British




Name

Carry Somers







Born

1966

Seaton, Devon, UK




Occupation

Fashion Designer, Campaigner




Known for

Fashion Revolution, Pachacuti




Education

Colyton Grammar School, Westminster Institute of Education of Oxford Brookes University, University of Essex
Entrevista a carry somers fundadora de fashion revolution day
Carry Somers MA FRSA is a British fashion designer, social entrepreneur and fashion campaigner. She is founder of the global movement Fashion Revolution and founder and director of Pachacuti.
Contents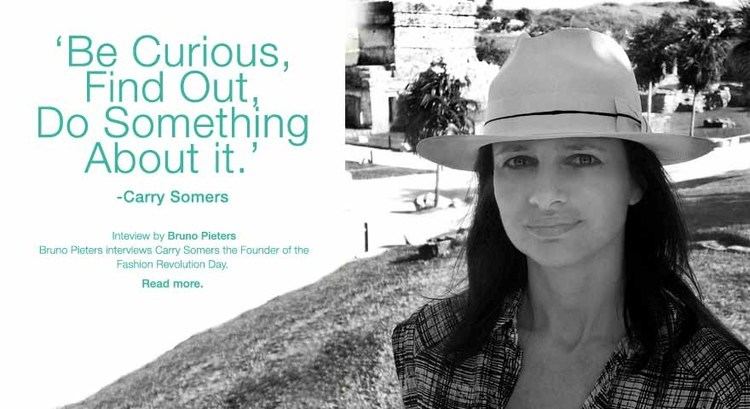 Carry somers tv interview plan textil argentina
Background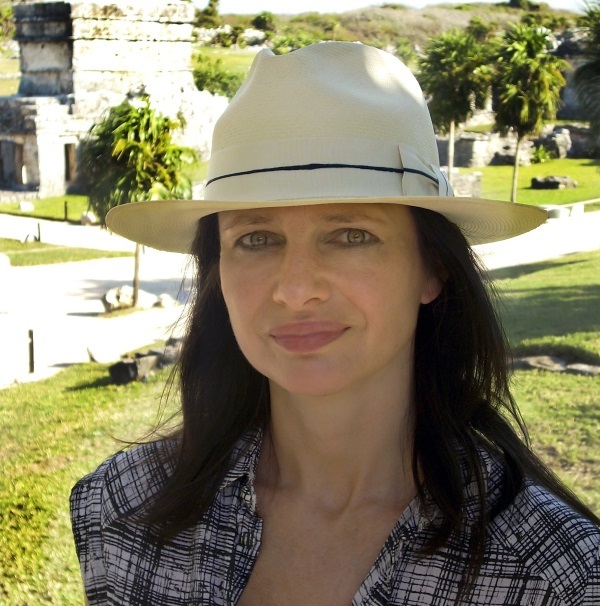 Somers was born in Seaton, Devon in 1966 and attended Colyton Grammar School. She has a degree in Languages and European Studies from Westminster College, Oxford, and a Masters in Native American Studies from the University of Essex which presented her with the Alumnus of the Year Award in 2009. In 2016 she was named one of the most influential people in London in the Progress 1000 Awards.
Fashion Revolution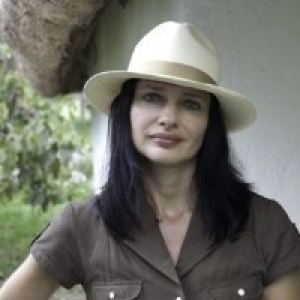 Somers is founder of Fashion Revolution, a global movement which arose from the Rana Plaza garment factory disaster in Bangladesh on 24 April 2013. Fashion Revolution Day takes place globally on 24 April each year and in 2016 grew into Fashion Revolution Week. Somers organised roundtable debates at the House of Commons and the House of Lords on ethics, sustainability and transparency in the fashion supply chain including Fashion Question Time in February 2015 and April 2016 and 2017, and Ethical Fashion 2020:a New Vision for Transparency in June 2015. There are Fashion Revolution teams in 100 countries around the world.
Pachacuti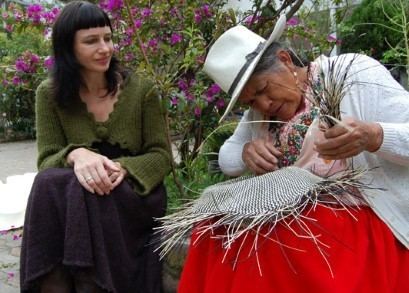 Somers founded fair trade hat brand Pachacuti in 1992. Pachacuti was the first company to be certified under the World Fair Trade Organization Sustainable Fair Trade Management System, the first International certification of a fair trade, sustainable production process. The WFTO certification "guaranteed practices, procedures and processes that demonstrate social, economic and environmental responsibility throughout the supply chain". Pachacuti's products were labelled Certified Fair Trade by WFTO UK0001-2009 to 2012.
Somers piloted the European Union Geo Fair Trade project from 2009–12 which traced products from the straw to the Panama hat weavers. 60 social, economic, geolocalisation and environmental indicators tracked annual changes. The pilot project mapped the GPS co-ordinates of Pachacuti's 154 weavers' houses in Ecuador, the parcels of land where the Carludovica Palmata grows, and the co-ordinates of the associations who harvest and process the straw.
At London Fashion Week in September 2013, People Tree Ltd. and Pachacuti were the first brands globally to launch the WFTO Fair Trade Guarantee System label.
Lectures
Somers speaks nationally and internationally on Fashion Revolution, fair trade, entrepreneurship, sustainability, fashion and certification. She lectures on cruise ships in Latin America and the Caribbean on textiles, traditional dress, artisan handicrafts, indigenous peoples and fair trade.
Books
Somers wrote the introduction to "Fixing Fashion" which looks at the impacts of consumer culture's addiction to disposable fashion, published in 2015 by New Society. She is co-author of the book Working Ethically, which aims to help business owners find an ethical strategy which will benefit their suppliers, community and environment. She contributed a chapter to the book, published in 2014, Sustainable Luxury and Social Entrepreneurship
Business accomplishments
2016 Named one of London's most influential people in the Equality Champions category of the Progress 1000 Awards, alongside David Beckham, Duchess of Cornwall, Duke and Duchess of Cambridge, Stephen Fry and Richard Gere.
2014 & 2015 finalist with Orsola de Castro in Observer Ethical Awards Campaigner of the Year
2014 finalist Red Magazine Woman of the Year, Pioneer category
2013 Winner of Outstanding Contribution to Sustainable Fashion at Source Awards, House of Lords
2013 Winner Outstanding Fashion Design at Sustainable City Awards
2012 Finalist Red's Hot Women Awards, Ethical/Eco Category
2011 Winner – Best Practice in Sustainable Luxury in Latin America,] Fashion & Accessories
2011 Finalist – WGSN Global Fashion Awards Sustainability category
2011 Winner – Observer Ethical Award category 'Fashion & Accessories'
2011 Big Tick Award & 'Highly Commended' – Small Company of the Year category, National Awards for Excellence
2011 Big Tick Award & 'Highly Commended' – Responsible Supply Chain category, National Awards for Excellence
2010 Pachacuti is certified as the 1st company worldwide through World Fair Trade Organisation (WFTO)'s Sustainable Fair Trade Management System
2010 Finalist & Big Tick Award – International Category, National Awards for Excellence
2010 Winner – The Inspirational Business Mum,Mumpreneur Awards
2009 The University of Essex named Somers Alumnus of the Year 2009.
2008 Winner of The Hat Life Magazine Hatty Award for significant contribution to the headwear industry.
2008 Winner of two Re:Fashion Awards, the world's first ethical fashion awards. Pachacuti won the Re:Business Award for its business model and the Re:People Award for commitment to the producers and communities with which it trades.
2008 Winner of the Entrepreneur with a Conscience Award in the Make your Mark Awards, the national campaign to unlock the UK's enterprise potential.
2008 Finalist in the Ethical Entrepreneur Award; Winner of the Derbyshire Business Awards Commitment to the Community
2007 Invited to meet the Queen at Buckingham Palace on 14 February in recognition of her significant contribution to UK business.
2007 Winner of the FSB British Small Business Champions Ethical Award; East Midlands winner of the Edge award which recognises employers who have provided outstanding learning opportunities for young people; *Elected a Fellow of the Royal Society of Arts; interviewed on BBC Radio 4s Woman's Hour
2006 Winner of the award for the best growing business in the Country Living Enterprising Rural Women Award which recognises excellence in rural-based businesses.
References
Carry Somers Wikipedia
(Text) CC BY-SA